This post contains Amazon affiliate links. These links cost you nothing, but they may earn me a small commission that helps to fund this blog. I received a free Christmas tree from Treetopia.com in exchange for my review.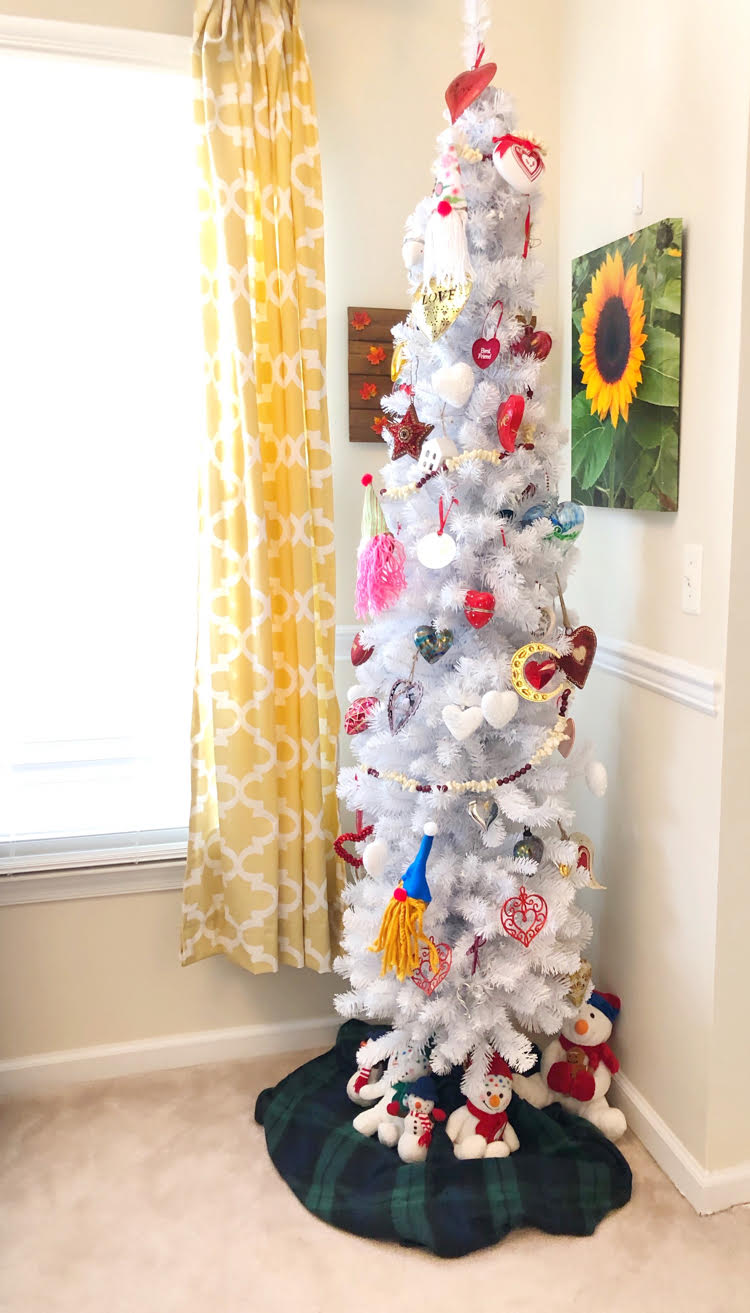 A few years ago, I got a beautiful white Christmas tree
from Treetopia.com. The tree is slim and easily fits in the corner of my home's living room. I love it because it is pre-lit and I can put it up in minutes! My husband gifts me with heart ornaments
every Christmas. So, this year, I decided to keep the tree up and decorate it with most of my heart ornaments to create a fun Valentine's Day tree!
A White Valentine's Day Tree
It seems Valentine's Day trees are becoming more popular. I love this sweet Valentine's Day tree by Brooke at Re-Fabbed.com! I also like this Valentine's Day tree by Kristen of Ella Claire & Co. In past years, I have had a small Valentine's Day tree that I kept on my living room's chalk-painted console table. I decided to go big this year!
I decorated my Christmas tree with DIY gnome ornaments this year. I think the gnome ornaments are cute, so I left them up on my Valentine's Day tree! The pretty red fabric star you see on the tree is something I picked up on sale from a cute store, Perennial Home, just last week. I always find such cute things in that store!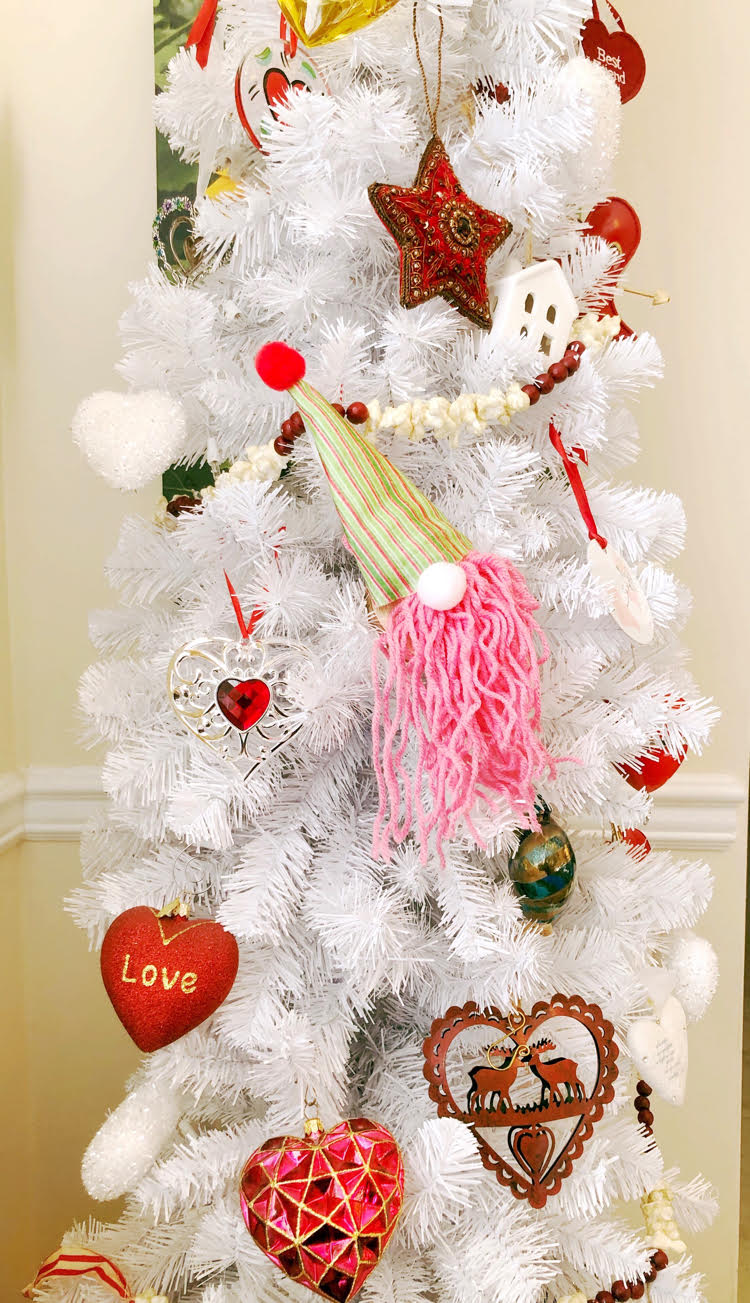 You can see from my Valentine's Day tree that my husband works hard every Christmas to get me a variety of heart ornaments! I have glass ones, fabric ones, wood ones, etc. Isn't that sweet?!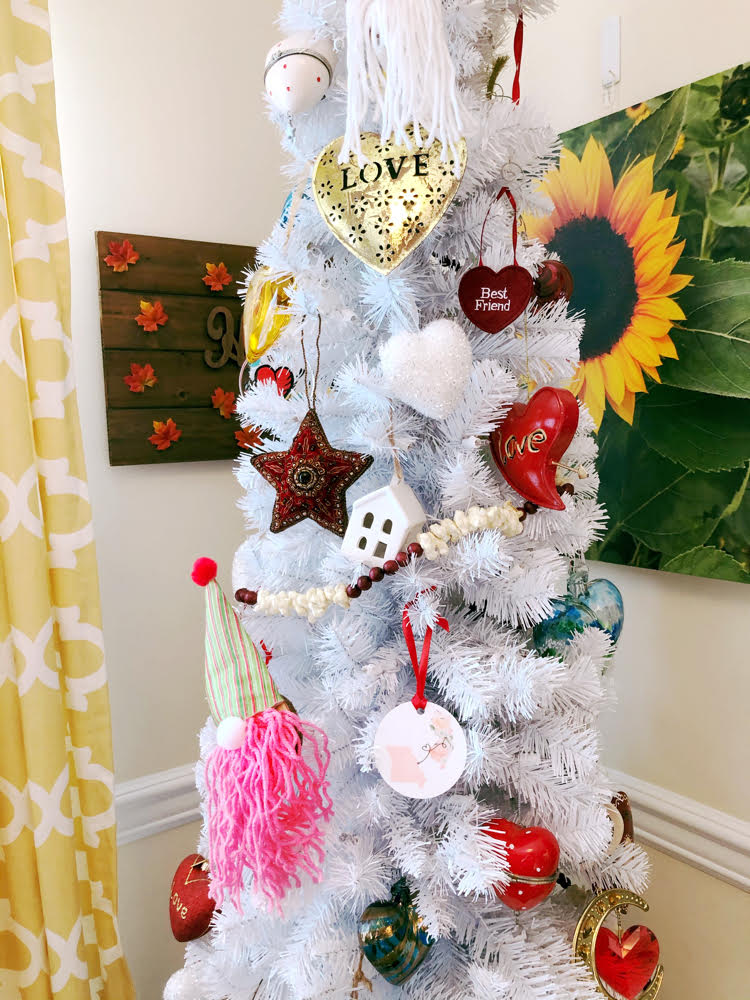 Next year I might have to go all out and get special ribbon and garlands for my Valentine's Day tree!
If you like my Valentine's Day tree, be sure to pin this post!