This post contains Amazon affiliate links. These links cost you nothing but they may earn a small commission that helps to fund this blog. Thanks!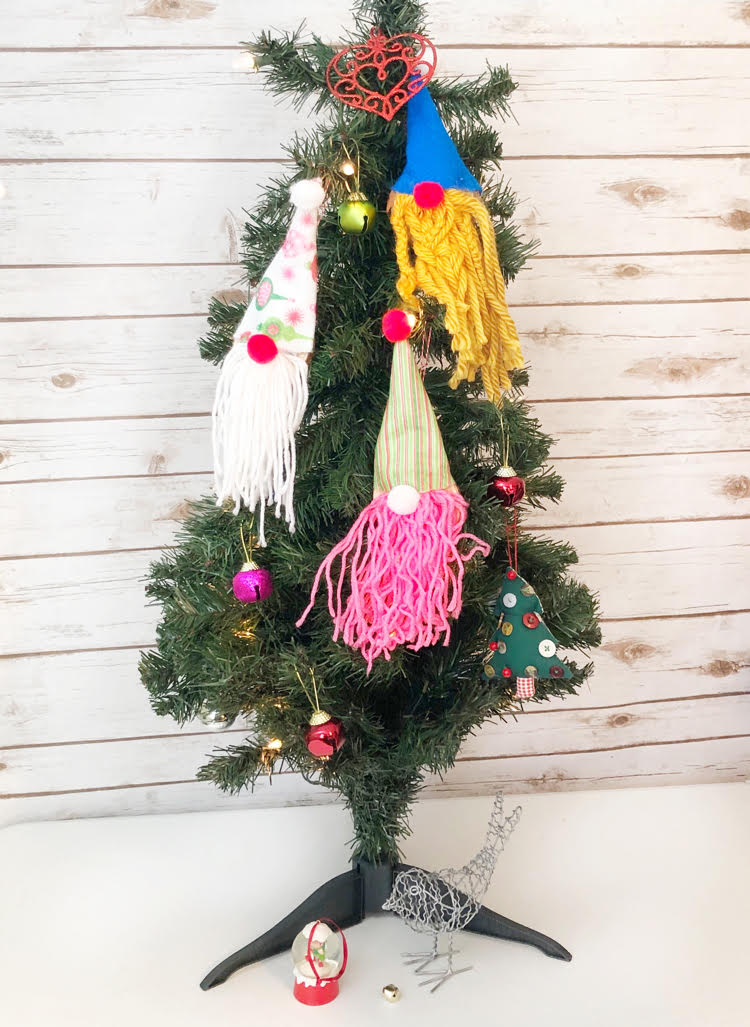 Welcome to Christmas Trees on Parade, hosted by my friend, Terri Steffes of Christmas Tree Lane. Today my blogging friends and I will all be sharing Christmas tree decorating ideas. Be sure to check out my friends' wonderful Christmas tree ideas at the bottom of this post!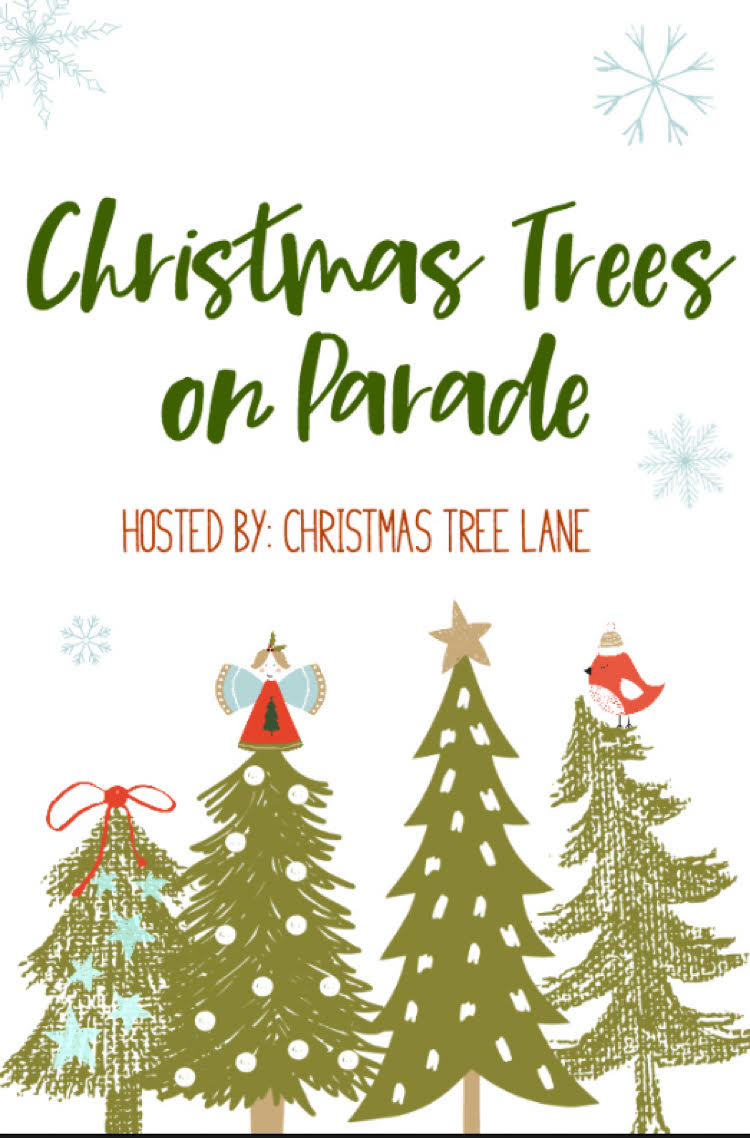 Gnome Christmas Tree
I don't know if you've noticed, but gnome Christmas decorations are quite popular this year! I've liked gnomes for quite some time, so I'm happy to embrace the gnome Christmas decorating trend this year!
I decided to decorate a mini Christmas tree for my office/craft room. I already had a mini Christmas tree (with the lights on from last year) that I could use. Since it's such a miniature tree (more of a tabletop tree), I figured just a few DIY ornaments would do the trick!
This tree is the second tree to go up in my house — I actually have a heart ornament tree that I kept up year-round this year.
I made DIY wood slice ornaments and a wood slice wreath earlier this year and had some wood slices left. So I decided to make DIY gnome wood slice ornaments.
I wound up making three gnomes — one to keep for myself, and one for each of my daughters. One daughter adores pink, and the other one loves blue and yellow, so those are the colors I used!
Gnome Ornament Supplies
Pre-drilled Wood Slices (one for each ornament)
Felt (I used about 1/2 of a 9″ x 12″ sheet per ornament)
Yarn (for beard)
Mini pom moms (I used red and white ones)
Glue gun and hot glue
Twine (to hang the ornaments with)
Scissors
How to Make a DIY Gnome Ornament
I started each ornament by making several big loops of yarn to make the beard. I looped the yarn so that the loops covered at least 3/4s of a wood slice (from top to bottom). I made sure I had enough loops to cover the width (from side to side) of a wood slice. Once I had enough yarn loops, I used a sharp pair of scissors to cut open the loops on one end.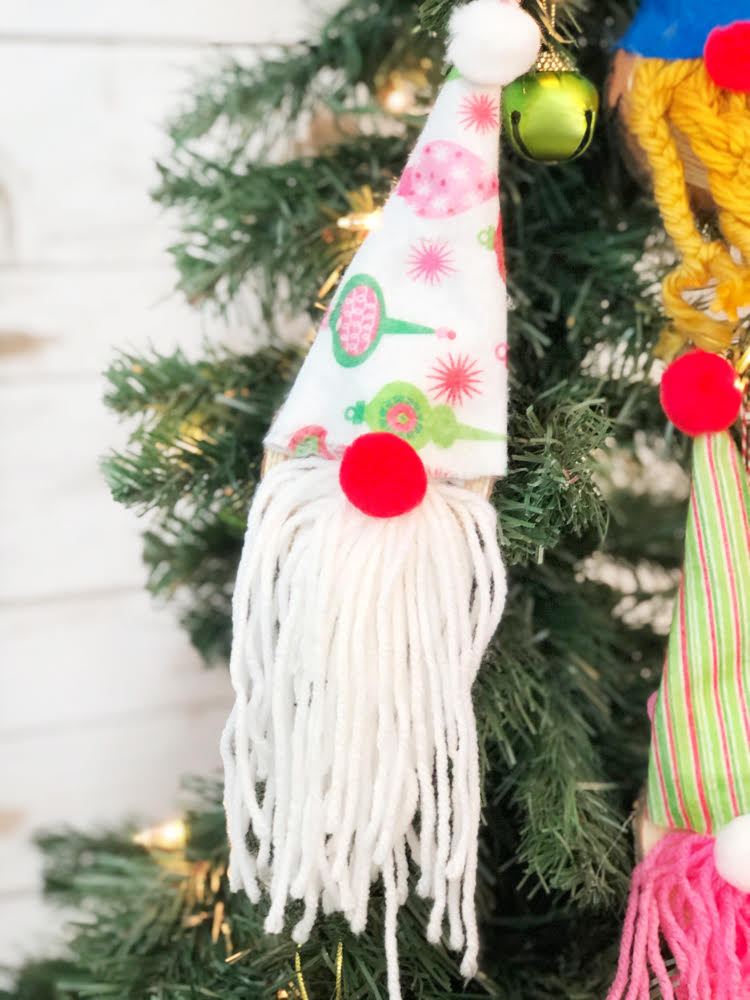 I then cut a short length of yarn from my skein of yarn and used that length to tie a knot or two around the top of my bunch of yarn loops.
I used the glue gun and hot glue to glue the bunch of yard loops to the wood slice to create a beard. (I glued mine close to the top and in the middle of a wood slice.)
With the glue gun a secured a pom pom nose on top of the beard.
Then I made a cone hat for my gnome wood slice ornament. I used a quarter-circle template (cut out of paper) that my daughter made for me — she was happy to lend a hand! When rolling the cone, we found that it's easiest to make the cone hat when we pinched the top of the cone hat closed first and then worked on rolling the rest of the cone. I made sure to feed a loop of twine through the hat before gluing the hat together so I could hang the ornament.
(This video tutorial on how to make a cone is very helpful.)
Then I added a pom pom to the top of the hat. That was it!
White Christmas Tree with Gnome Ornaments
I wanted to get some holiday photos for my family's Christmas card this year over the weekend, so I put up the white Christmas tree that we put in our living room. I love that tree — it's a slim pre-lit tree that comes in three parts. It literally takes me about 5 minutes or less to assemble the tree!
Christmas Tree Tip: Slim pre-lit Christmas trees make decorating for Christmas much easier! They are lightweight and assemble in minutes. They are great for a theme tree since they don't require as many ornaments.
I decided to move the gnome ornaments to the white tree. I thought they'd look cute on the white tree!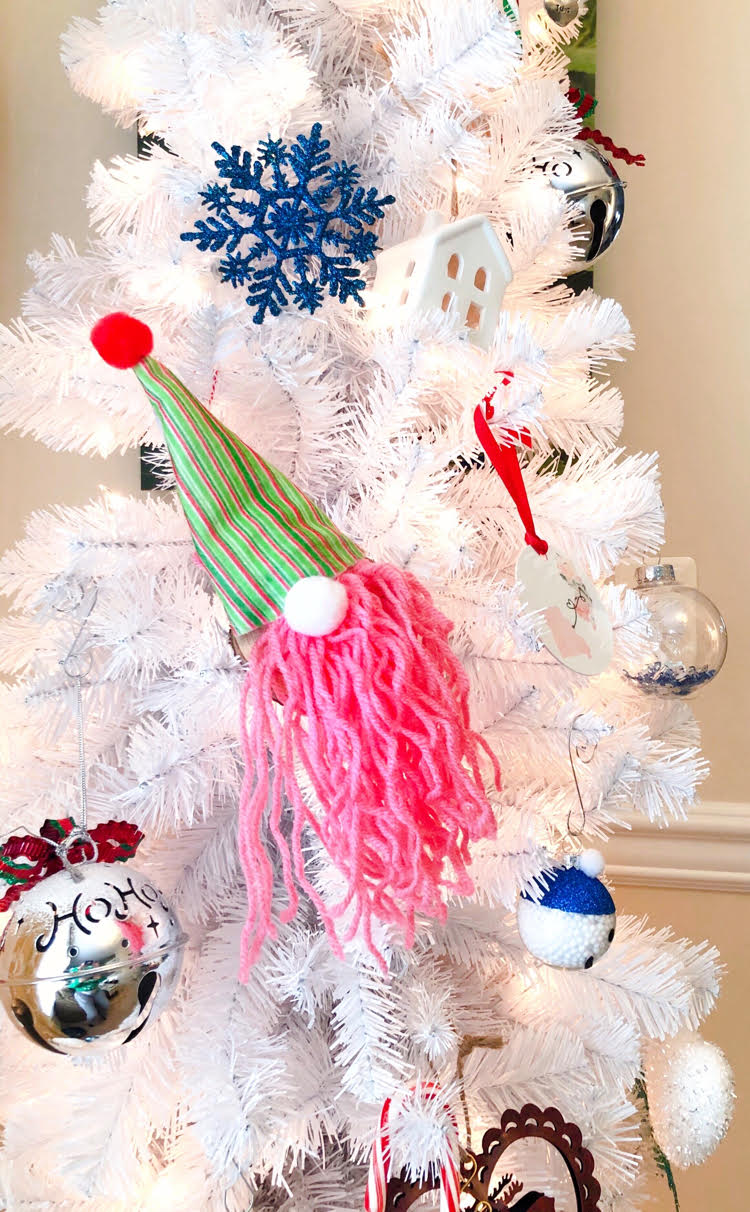 The below shot of me and my puppy is one of the photos that my husband took during our Christmas card photo session.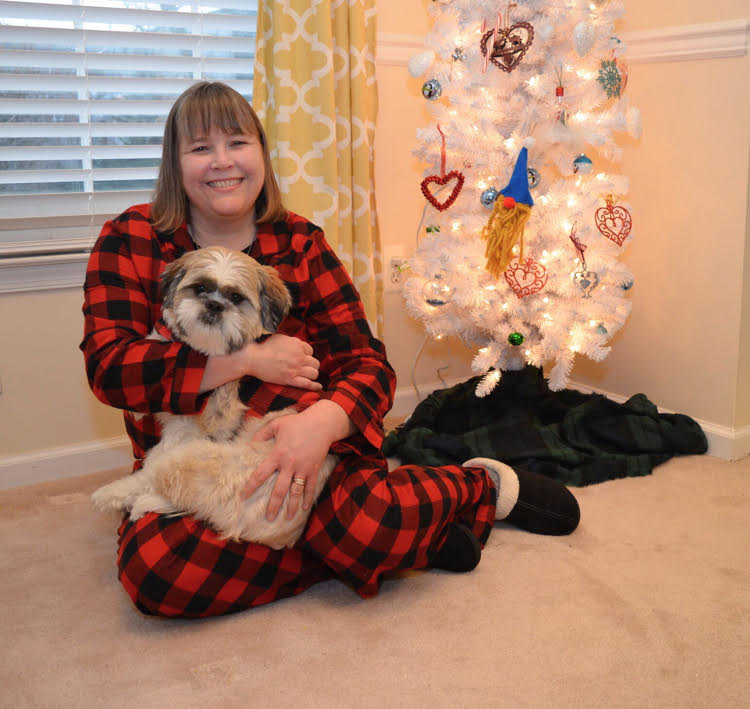 I love how the gnome ornaments look on our white Christmas tree!

Be sure to check out my friends' Christmas trees below!
Pin this project for later!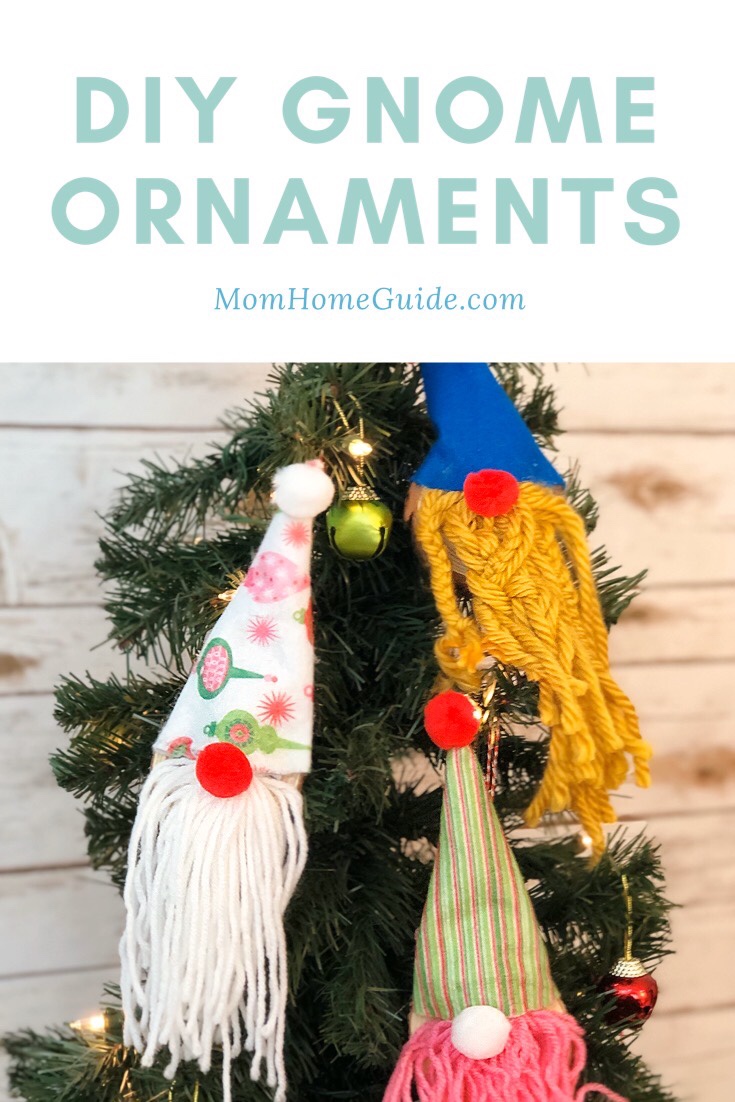 You are invited to the Inlinkz link party!
You Might Also Like These Posts