I have received information and materials from Johnson & Johnson Consumer, Inc., McNeil Consumer Healthcare Division. The opinions stated are my own. This is a sponsored post.
This shop has been compensated by Collective Bias, Inc. and its advertiser. All opinions are mine alone. #WinOverWinter #CollectiveBias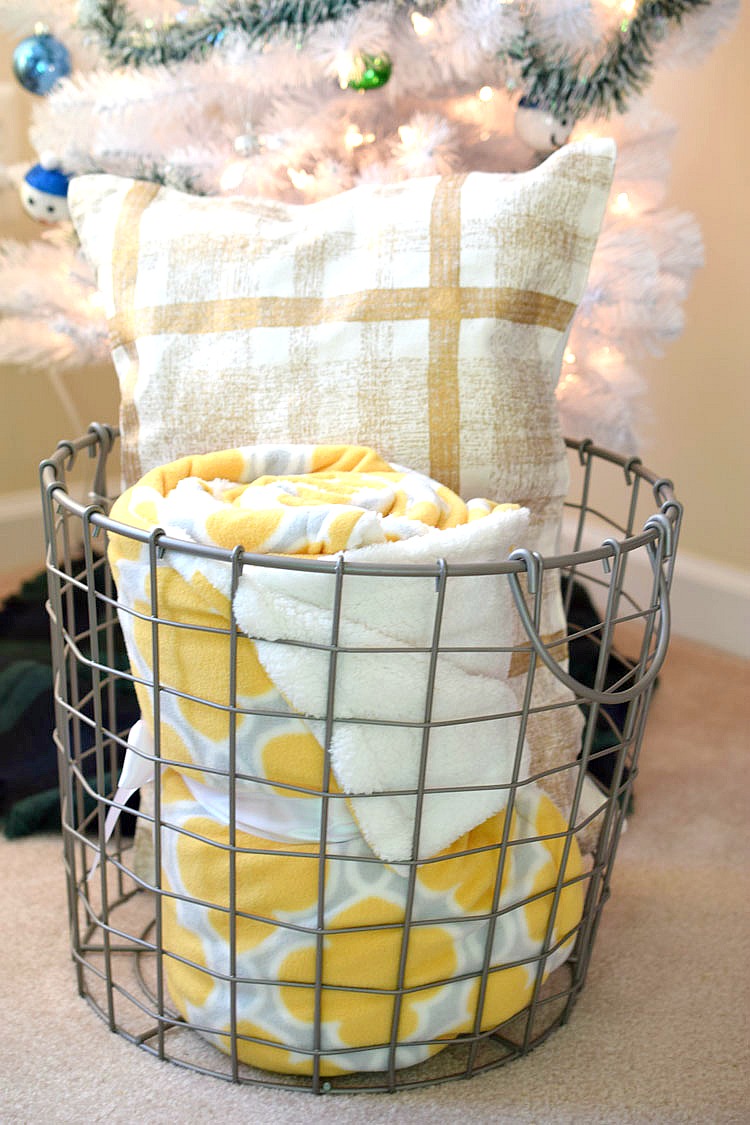 With Christmas coming, I'm doing what I can to make my home beautiful and comfortable for my family. I recently made easy Christmas throw pillows — one for each family member. These pillows are incredibly easy to make and require next to no sewing. If you can hand stitch about two inches, you can make these pillows. In this post, I'll share how I made my practically no-sew holiday pillows from fabric placemats from Target. These seasonal pillows make great gifts! These pillows are part of a "winter toolkit" I'm using to keep my family feeling cozy and comfortable this coming winter season.
My Winter Toolkit
I'm not loving how quickly the sun sets these days. I'm also not thrilled about the colder winter temperatures that are on the way. My family tends to stay in at home more during the winter months. We crave comfort items like fluffy blankets and pillows, and I've been adding warm throws and pillow to my home's two sofas. The throws and pillows are part of my family's winter toolkit.
What is a winter toolkit? A winter toolkit is what you want it to be. It can contain items to help your family navigate the winter months — with its shorter days, colder temperatures and winter ills such as colds and the flu.
I use a wire mesh basket for my winter toolkit. In the basket I store extra throw pillows and blankets. The basket keeps everything organized and easy to find when we need them.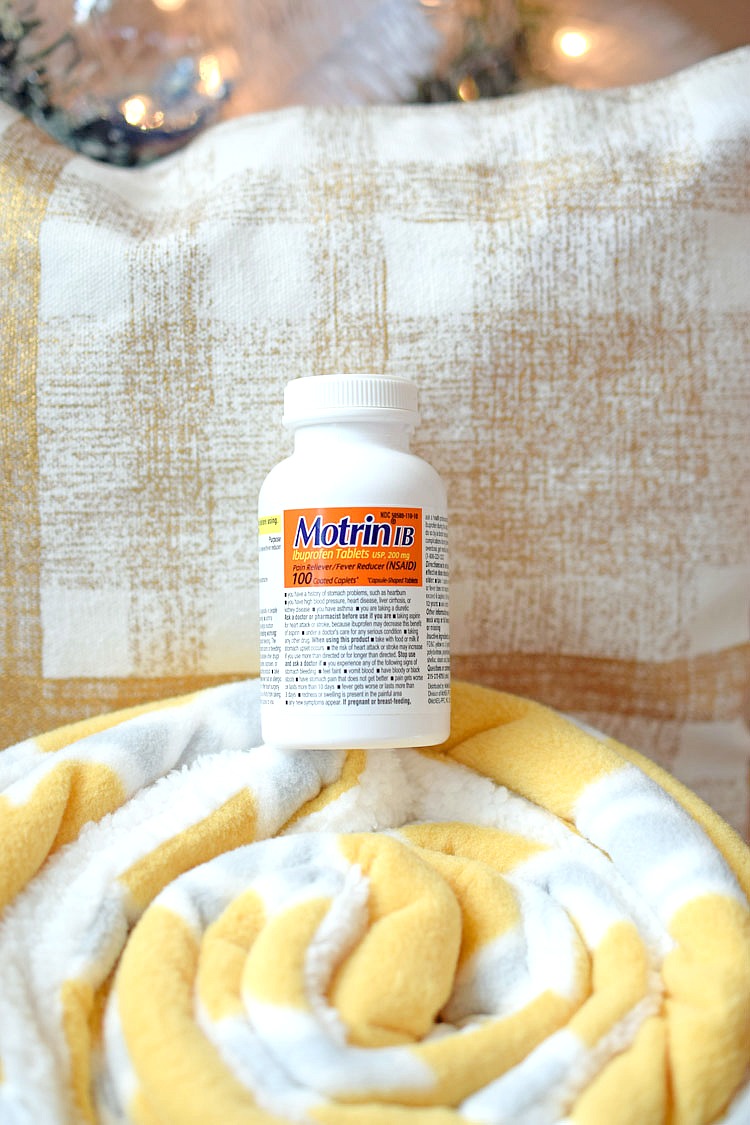 It's nice to relax with some pillows and a warm blanket when it's cold outside. I had a sore throat and felt a little achy this past weekend, so I crashed on the sofa with a throw blanket and my home's new homemade holiday pillows. I took some MOTRIN® IB to soothe my aches and pains.
My foot was sore this past weekend (I am still recovering from foot surgery I had months ago), so to make myself feel better, I propped my foot up on some pillows and used some Ultra Strength BENGAY® Cream on my sore foot.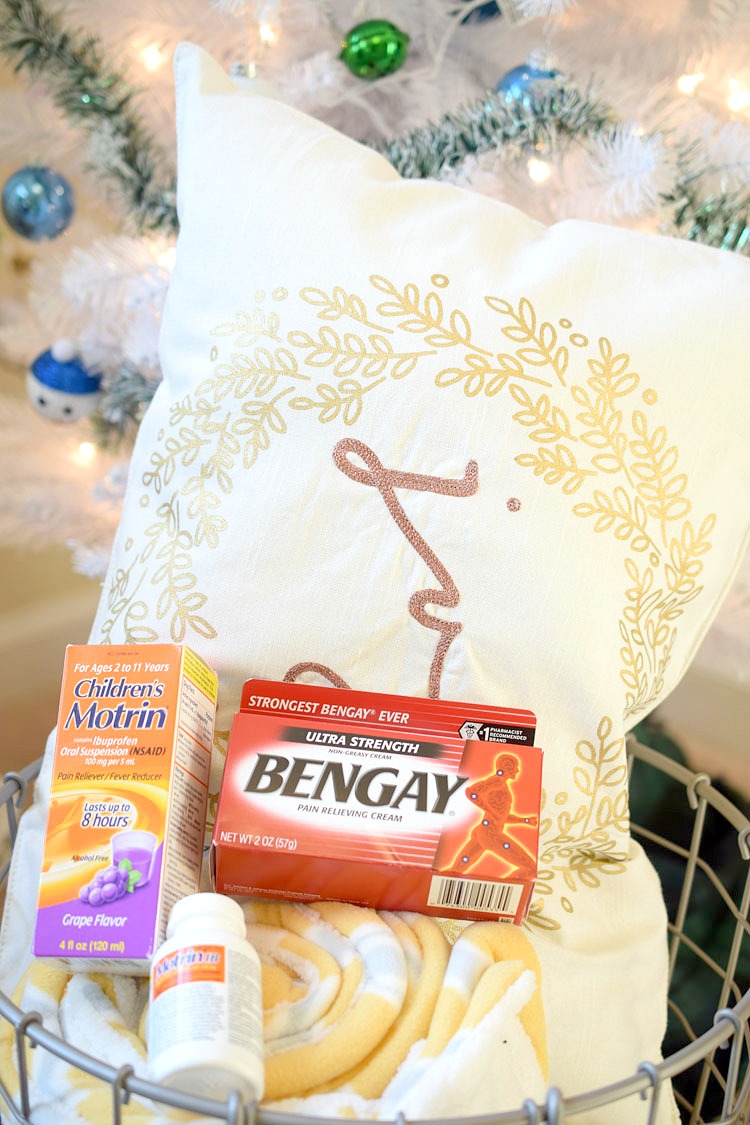 MOTRIN® IB and Ultra Strength BENGAY® Cream are important items in my home when winter illnesses and pains hit. I keep Children's MOTRIN® on hand for when my daughters have fevers, aches and are feeling under the weather from a cold or the flu. (I store our medicines in my home's pantry.)
When I picked out my placemats for my DIY pillows at Target, I also got some MOTRIN® IB, Children's MOTRIN® (in Grape) and Ultra Strength BENGAY® Cream. I found the MOTRIN® IB in the pain reliever aisle.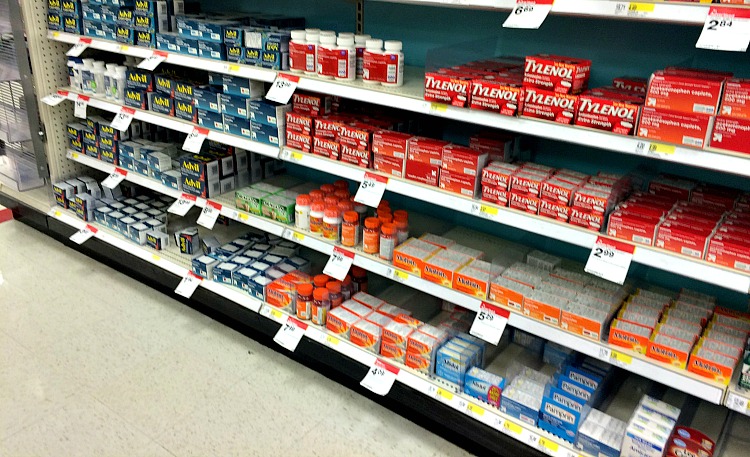 I found the Children's MOTRIN® where the children's pain relievers are sold.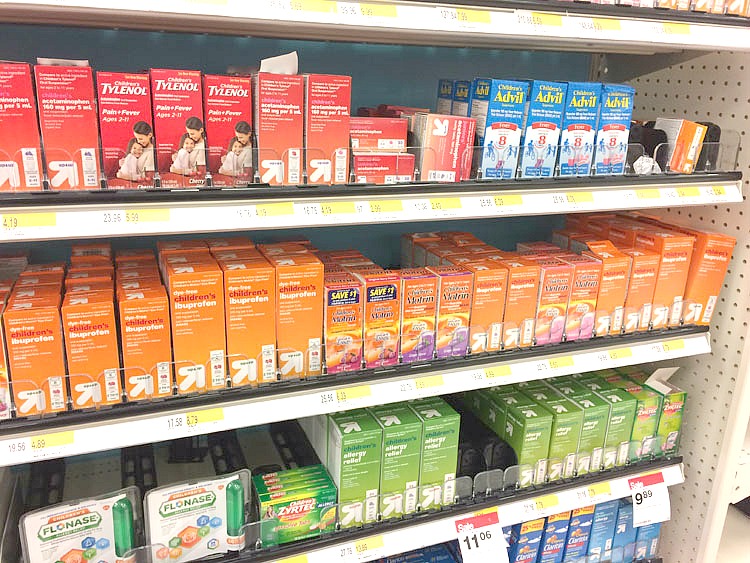 I found the Ultra Strength BENGAY® in the aisle where topical pain relievers and first aid items are sold.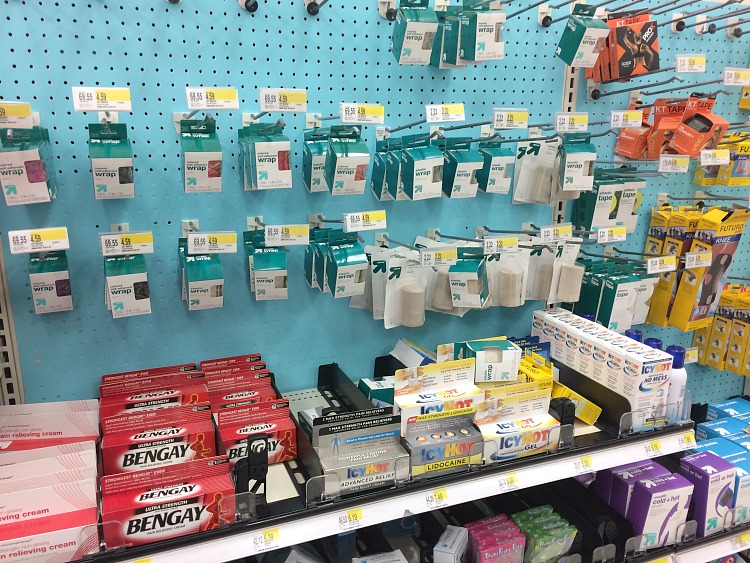 Easy Placemat Pillow Tutorial
I found some really cute holiday fabric placemats at Target!
When selecting placemats to turn into pillows, make sure the fabric placemat is double-sided — you need a placemat with one piece of fabric for the back and one for the front, sewn together. (My placemats at Target feature a printed fabric on the front, while the backs of the placemats are made from a solid, non-print, plain fabric.)
To start making a placemat pillow, turn a placemat over. Remove about two inches of the stitching on one side of the pillow with a seam ripper. To make about a two-inch opening in my placemats, I removed approximately two inches of stitching along the back of the placemat, and then I slid the seam ripper between the two pieces of fabric to create an opening.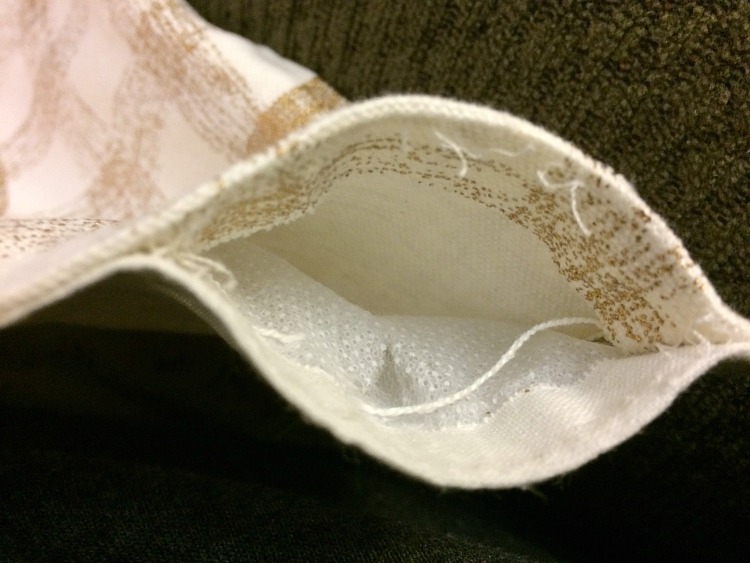 After I had an opening in each placemat, I stuffed each placemat with pillow stuffing and hand-stitched the openings closed with a needle and matching thread. This was a simple project!
I love all my new pillows — I think they give a beautiful holiday look to my living room sofa.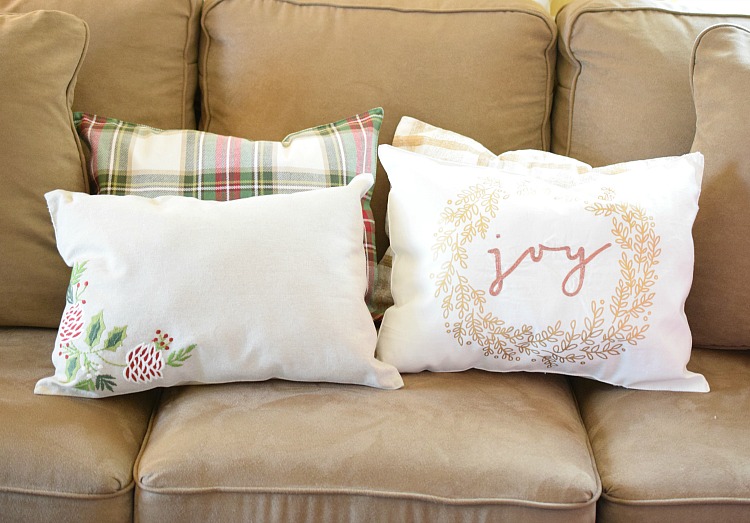 I really like my sofa's new holiday plaid pillow. I adore the reds and greens in the pattern.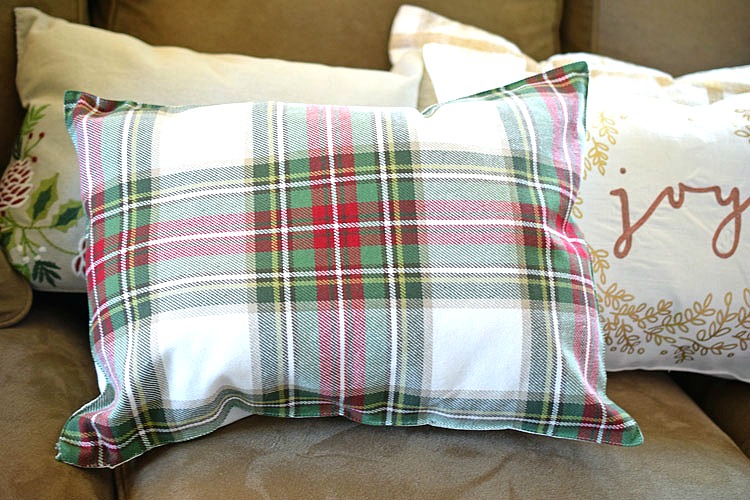 I also really like my living room's new gold and white plaid pillow.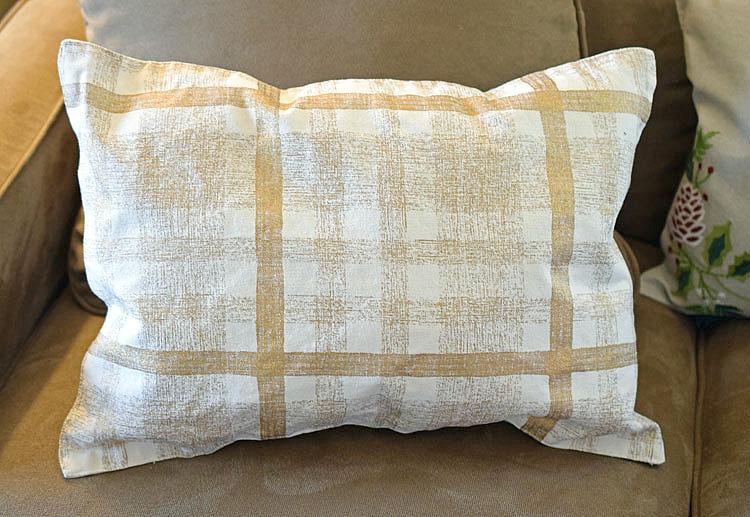 Helpful Links
Target.com – http://cbi.as/5vty9
Target Facebook https://www.facebook.com/target/
@Target (Twitter/Instagram)
Question: How do you and your family prepare for winter and relieve winter ills? Please share in the comments!