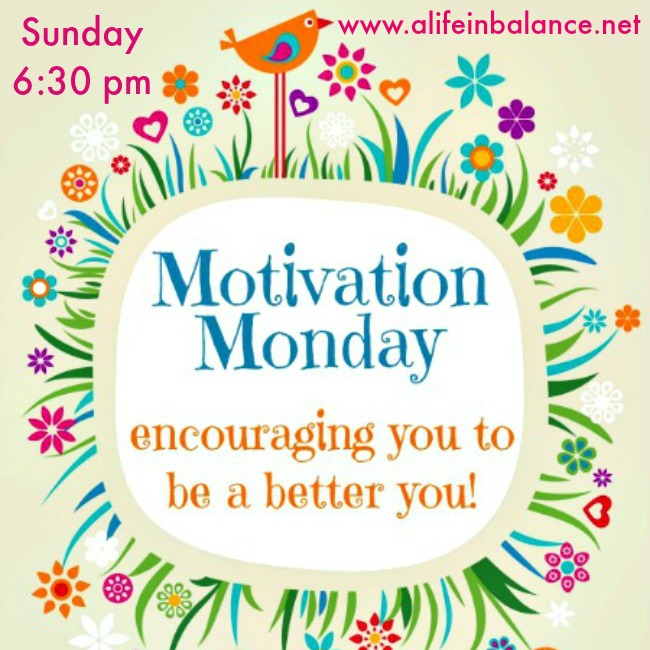 Hey, everyone! Welcome to Motivation Monday! Hope your January is off to a good start!
Last week I shared my "fun" resolutions for 2016 — on a page of my new favorite coloring book, "Secret Garden." Everyone has serious resolutions for the new year (things like eat right and exercise, etc.), but I decided that it's important to make some "fun" resolutions, too. These "fun" resolutions are activities that could make your new year happier, restful and more enjoyable! If you'd like to check out my "fun" resolutions, click through to my Fun Coloring Book Resolutions for 2016 post.
Now it's time for our linky party! I can't wait to see what projects you have been up to!
Follow the Motivation Monday Hosts
Facebook | G+ | Pinterest | Instagram | Twitter
Facebook | G+ | Pinterest | Instagram | Twitter
Facebook | G+ | Pinterest | Twitter | Instagram
Facebook | G+ | Pinterest | Twitter | Instagram
Facebook | G+ | Pinterest | Twitter | Instagram
Facebook | Pinterest | Twitter | Instagram
Facebook | Pinterest | Twitter | Instagram
Facebook | G+ | Pinterest | Twitter | Instagram
Facebook | G+ | Pinterest | Twitter | Instagram
Facebook | G+ | Pinterest | Twitter | Instagram

Features
1. DIY Valentine Glitter Heart Mug | Pink When
2. Easy Ways to Save Money on Groceries | Everyday Savvy
3. Health & Fitness: Overcoming Roadblocks to Eating Healthy | Practical by Default
4. Honey Lime Fruit Salad | Pocket Change Gourmet
5. Cream Cheese Spinach Dip | Little House Living
6. Ikea Rast Dresser Hack | How to Nest for Less
7. Home Organizing Tips: Daily System | Hoosier Homemade
8. Easy Appetizer Ideas | All She Cooks
9. DIY: Teacup Pin Cushion | Robyn's Hobbies
10. 20 Ways to Become a Better Mom | Midwest Modern Momma