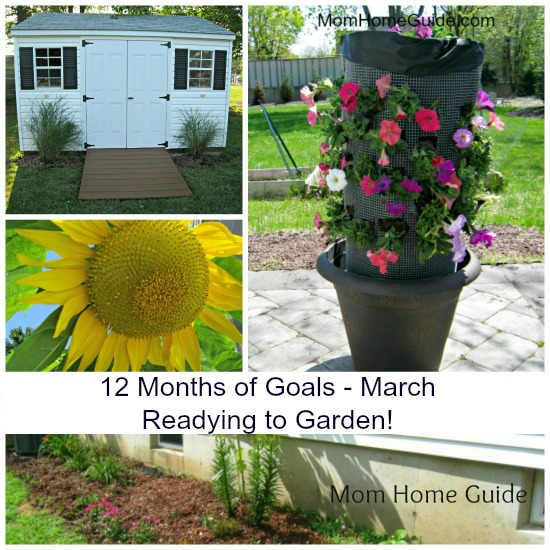 Last year, I set three goals for myself every month, and it helped me to get a lot done! This year, along with my friend Carrie from Curly Crafty Mom, I've decided to just set one goal each month so I can work on achieving bigger accomplishments. With spring starting next month, I've been thinking about my garden! In March, I'd love to enclose my raised garden beds and plant some peas!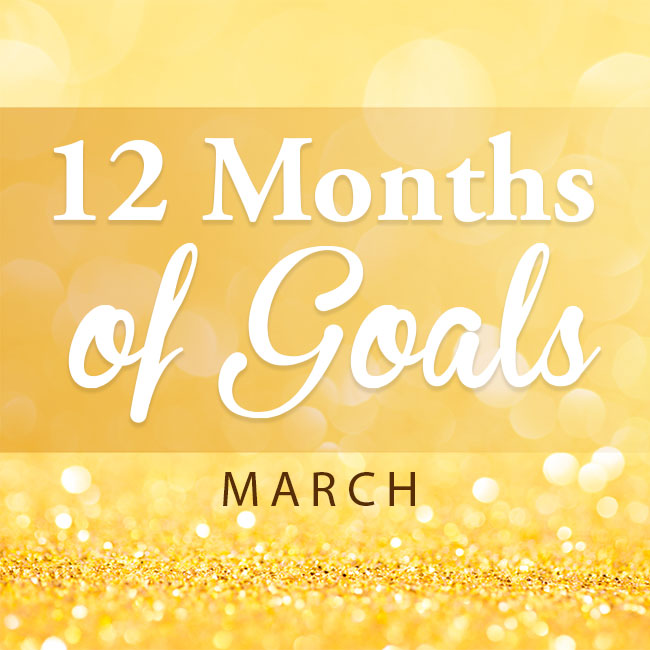 Dreaming About Digging in the Dirt
I actually have a few gardens. I usually plant annual flowers in my front yard every year. In my southern side garden, I have a mostly perennial garden. In the backyard, I have two raised garden beds.
My perennial garden is my favorite garden. In past years, I've had beautiful sunflowers in that garden. (Even though sunflowers aren't perennials — I plant those in June or so.) The sunflowers typically don't bloom until August.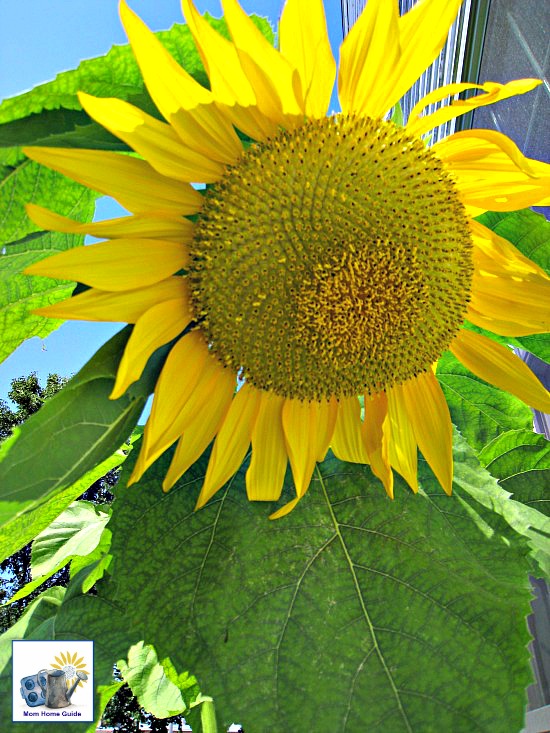 I also get beautiful Brown-Eyed Susans in that garden.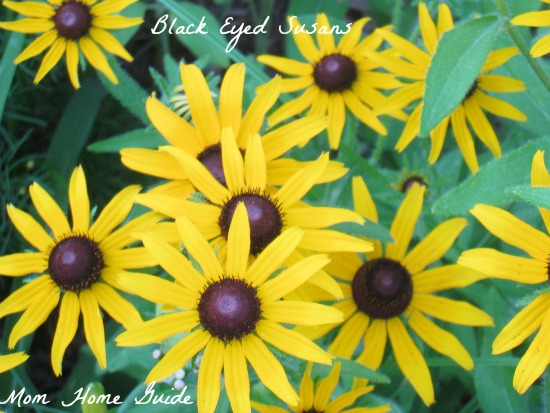 The beauty about my perennial garden is that I don't have to do muck work but get fantastic returns!
Raised Vegetable Gardens
On the other hand, there are my two raised garden beds. The most luck I've had in those garden beds are with snap peas. My daughters and I plant there every year around St. Patrick's Day. I don't get so many peas that I can cook with them, etc., but my daughters love to eat the peas out of the garden even into the summer.
I plant other vegetables in those garden beds, but I usually only plant four veggie plants at most, because I don't have much luck with them. Our garden always gets raided by groundhogs and other critters. This is a photo of the raised beds from another year. As you can see, my raised garden beds are sometimes a bit neglected.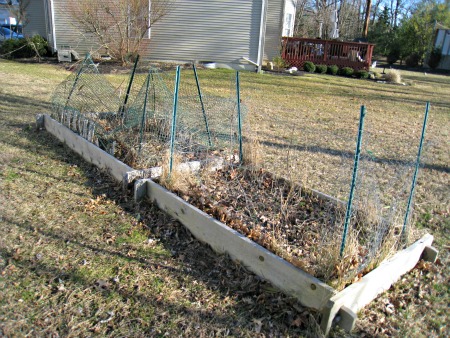 Don't my raised garden beds look sad?
Since my raised garden beds have basically been a salad bar for critters, this month I'm hoping to build an enclosure for the raised garden beds. Since I'm a klutz and am afraid of power tools, I've been looking for easy ways to enclose the garden.
I think I might be able to make a garden fence like this one on Dream Garden 101. The tutorial shows how to make removable garden fence sections that can be inserted into PVC pipes screwed into the raised garden bed. I think this idea is genius!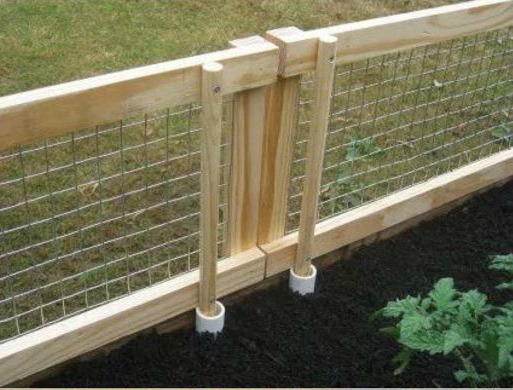 I like how sturdy the raised garden fence is. As you can see from my photo earlier in this post, the raised garden fences I've had in past years haven't been that sturdy.
Or I could use the same garden fencing I used in the past, with the metal posts I have and some metal wire fencing — I just have to make sure I used vinyl coated fencing this time. My daughters and I have gotten scratched up in past years from our old metal fencing.
All my gardening tools and supplies are stored in my backyard shed. I'll have to organize the backyard shed at some point. That will have to be another month's goal!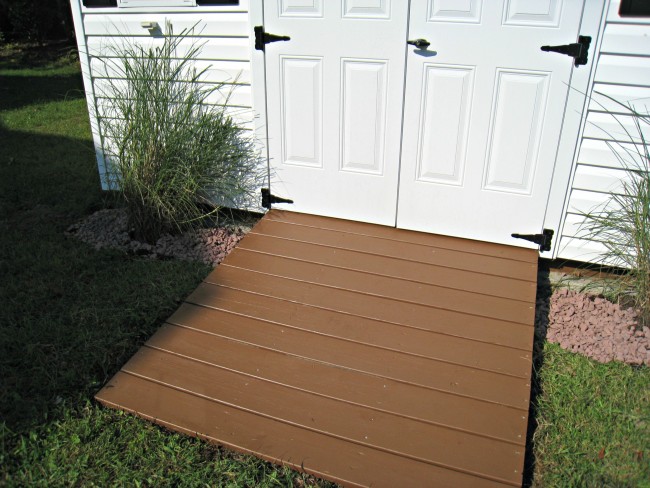 I have some thinking to do — if you have any suggestions on how to best fence a garden to keep rabbits and groundhogs out, let me know!
Be sure to stop by
Curly Crafty Mom
to what goal my friend Carrie has set for this month!