In April,  I created a petunia flower tower for my backyard's patio. The flower tower was a super easy project to complete and was relatively inexpensive, so I have been  searching for other tower planters to try — I figure that the other end of my home's patio could use some love, too!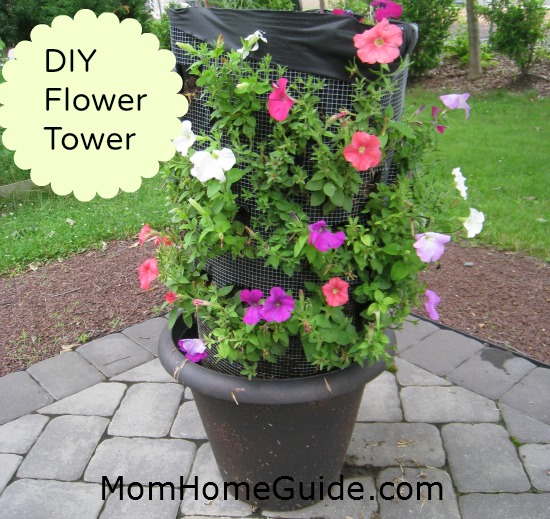 I am member and a big fan of the home and garden knowledge hub and social media site, Hometalk. HomeTalk is a place where homeowners, bloggers and professionals can get together and share projects or ask questions about home-related issues or interests. I've gotten lots of home improvement and gardening ideas from Hometalk, and many of its members have offered helpful answers to all of my recent gardening questions! (I have just added a flower bed to one side of my home, and am still trying to decide what kind of mulch to use!)
Beautiful Tower Planters
On Hometalk, I found several tower planters that I would love to complete — choosing which tower planters to try first will be a difficult decision! Among my favorites are The Star Spangled Planter and a stenciled flower tower, but I think all the tower planters I found are terrific!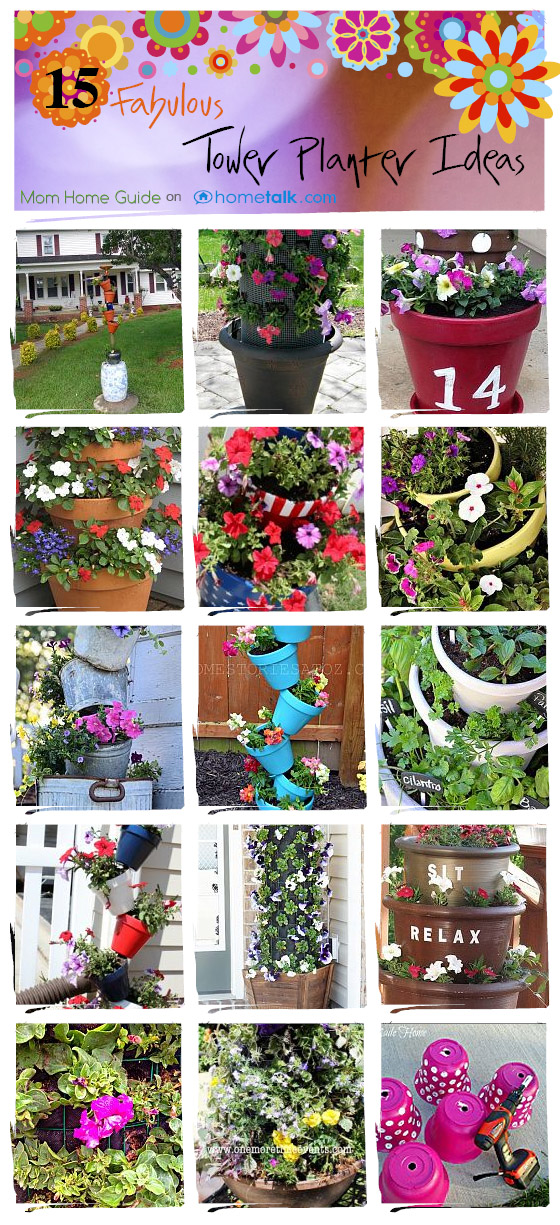 If you decide to try out any of these flower towers, I'd love to see your results!
You Might Also Like