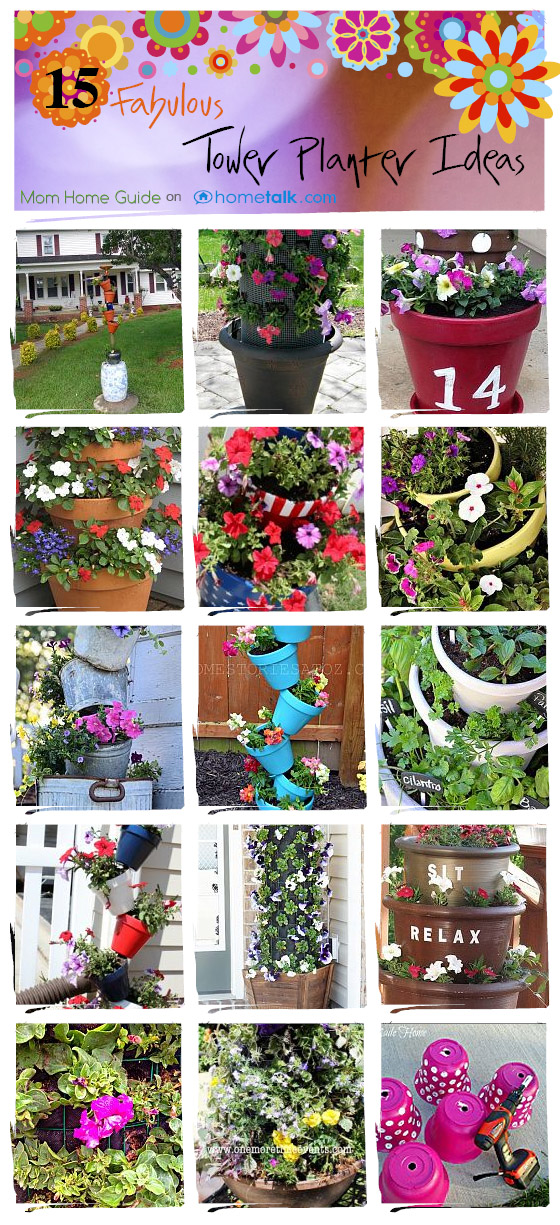 It's that time of year! It's time to dig in the dirt and plant some flowers! I've found one great way to instantly add some fun and color to a front porch, back deck or patio is by filling planters with fun flowers and plants. So together with HomeTalk, I created a fun Tower Planter board, complete with 15 different fun tower planter ideas!
Among the tower planter ideas I shared on the board is my own flower tower, which has graced my home's backyard patio for at least two springs and summers now! The tower is great because it adds visual interest to my home's patio and adds a lot of great color! I usually plant the tower with petunias, but I could always change it up and plant it with different flowers this year — I will have to do some thinking!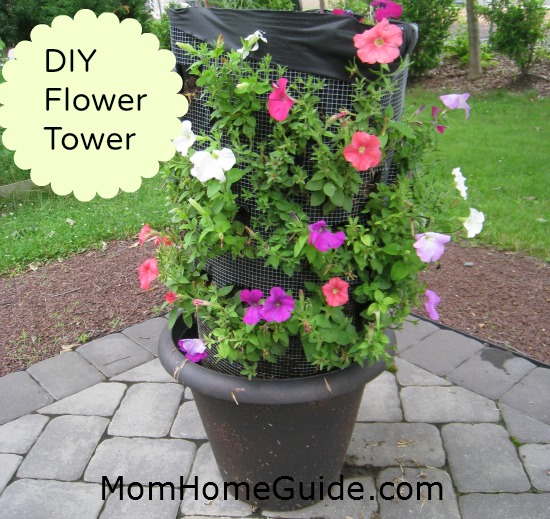 For example, Ashley of Simply Designing planted her flower tower with pansies. I think the pansies are a good choice! Hop on over to her website for a great video tutorial on how to make her flower tower!
I also like the way Jan M. of Toledo, OR, stacked terracotta pots to make her flower tower.
For more details on these flower towers, and to see the other tower planter ideas, visit my tower planters idea board on HomeTalk.com!