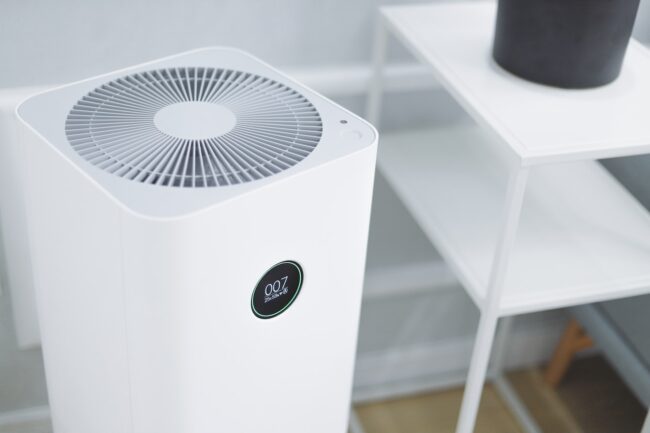 Summer is a few months away here in the Northeast, but the most important question that's on everyone's mind when summer approaches each year is whether they should invest in an air cooler or an air conditioner for their home.
This is a very important decision because your overall quality of life may be vastly different depending on which option you choose, especially if you live in a very hot region where you'll need to use one of these options all day and night.
Knowing the pros and cons of each is the best way to figure out what will work best for your home and needs. This blog post will help you with everything you'll need to know before you make your decision.
Let's get started.
Air Conditioner: The Pros
There's nothing that can be compared to the comfort you get from an air conditioner, especially when you live in very hot weather conditions. The temperature of a room can be totally controlled using an air conditioner, so you can keep your home as cold as you'd like for however long you wish.
Using air conditioning can greatly improve your quality of sleep, since you can keep your bedroom the same temperature throughout the night. An air-conditioning system can help guarantee that you won't be waking up or disrupting your sleep because you're feeling too hot or cold.
Using an air-conditioning system can help you avoid breathing in pollutants and dust because you can keep your windows and doors shut. This is especially helpful if you live somewhere with a lot of air pollutants.
Air Conditioner: The Cons
You'll most likely will need to service your air conditioner every once in a while to keep it running at optimum levels. Otherwise, you may run into other issues—for example, your system's might overheat, or its air ducts might get clogged. However, with regular air conditioning maintenance that you can get with services like ARS, there aren't many problems that you'll run into for many years.
An air conditioner functions by using a pump to absorb air from inside the room and expel it outside, thereby increasing the external temperature.
Air Cooler: The Pros
It uses much less energy than air conditioners, so your electricity bills will not skyrocket even if you use it all summer.
It's a better alternative for people who don't wish to sit in air-conditioned rooms all day—while there's not much wrong with doing so, it can affect your health in the long run. However, air coolers can cool down your room without keeping you completely locked in with no fresh air.
Air coolers are slightly easier to maintain, since there aren't many air ducts that need to be properly cleaned and maintained each year. When using an air conditioner, you need to be careful since you may be inhaling dust and spores if you don't regularly clean the air ducts and vents.

It's the best option for places that are moderately warm but aren't too hot, since air coolers don't make the room temperature as cool as an air conditioner would.
Air Cooler: Cons
You'll need to use a lot of water to keep your air cooler running, since it cools the room using water evaporation. You may also end up wasting a lot of water depending on the type of air cooler you choose.
Air coolers don't control the temperature of a room to the extent of an air conditioner, so your room may get fairly stuffy after a while, especially if you live in an extremely hot climate.