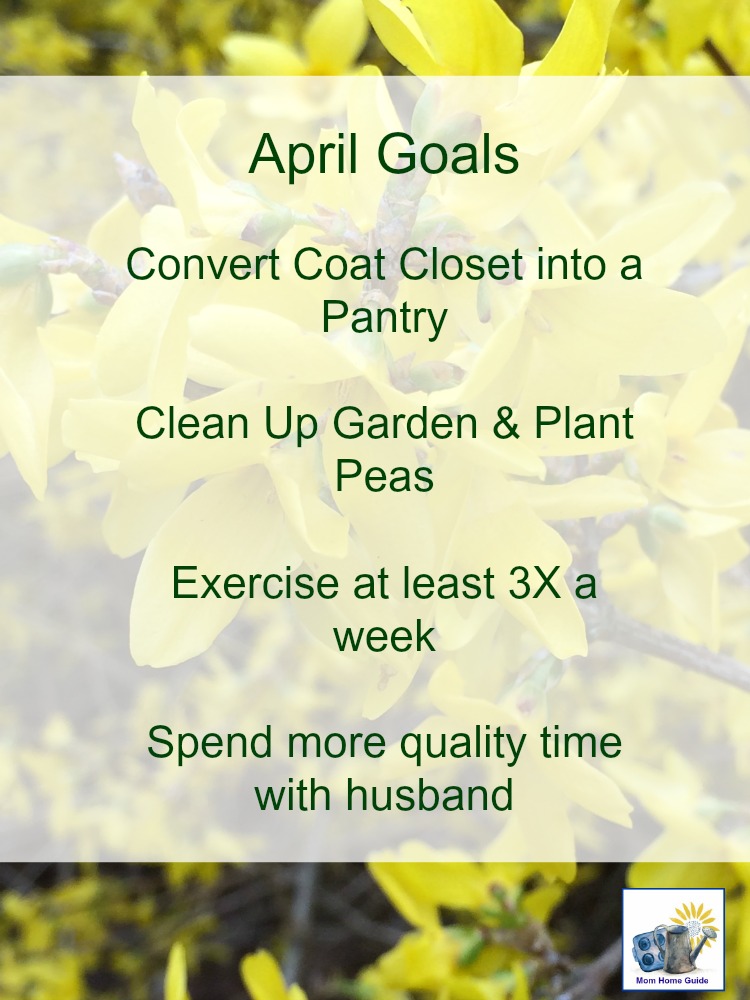 Happy Saturday, everyone! I can't believe we are into April already! My blogging friend, Carrie of Curly Crafty Mom, has a really fun monthly goals series that she launched this year. Every month she blogs about her goals for the month, and the next month, she revisits the previous month's goals to see how how much she accomplished! I like the idea of setting monthly goals for myself, so I decided to get in on the fun! I think regular goal setting is a good exercise for achieving goals!
Here are my April Monthly Goals!
1 – Convert the coat closet in the family room into a pantry. The closet in our family room is far from our front door, where we already have a mini mud room area . (The mini mud room area has a coat rack and shoe storage set up). Meanwhile, my kitchen doesn't have a pantry, and the coat closet is just off the pantry!
My home's kitchen could really use a pantry, so I think it makes sense to convert the coat closet into a pantry. I am debating whether to DIY it and use a closet system from ClosetMaid, or use a system like Closets By Design or California Closets. I would love it if the closet could be designed and installed for me. There are only a few studs in the closet — a closet rack installed by a handyman fell down and left holes in the wall. The closet also has a weird almost triangular shape! I am not sure how to best set up a closet system in the space.
This is what the closet looks like now — it's a HUGE mess because I recently joined Sam's Club, and I just threw all the bulk paper products in there. I will also probably have to save some space in my new pantry for the vacuum cleaner (that you can see in the front of the photo).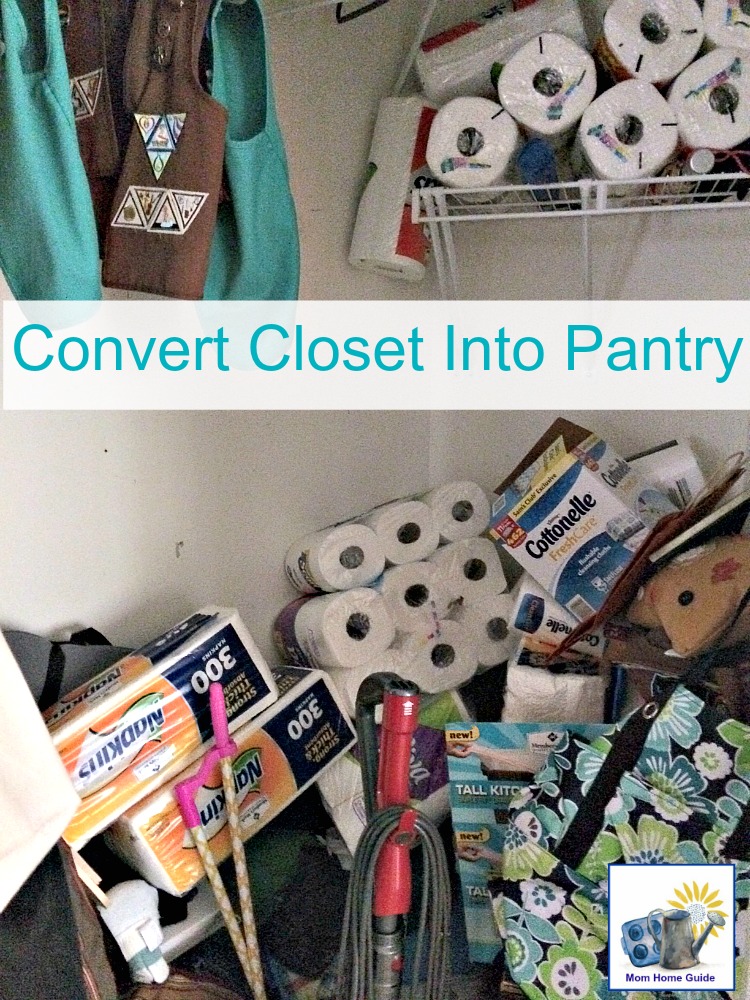 2 – Clean up the garden and plant peas. I usually plant peas around St. Patrick's Day in March. But this year I purchased my pea seeds late, and they have a recommend plant date of April. Since it's now April, I have to clean out the weeds in my raised garden beds and get those peas planted! My daughters love eating peas straight from the garden! I bought my Burpee peas from my local Target.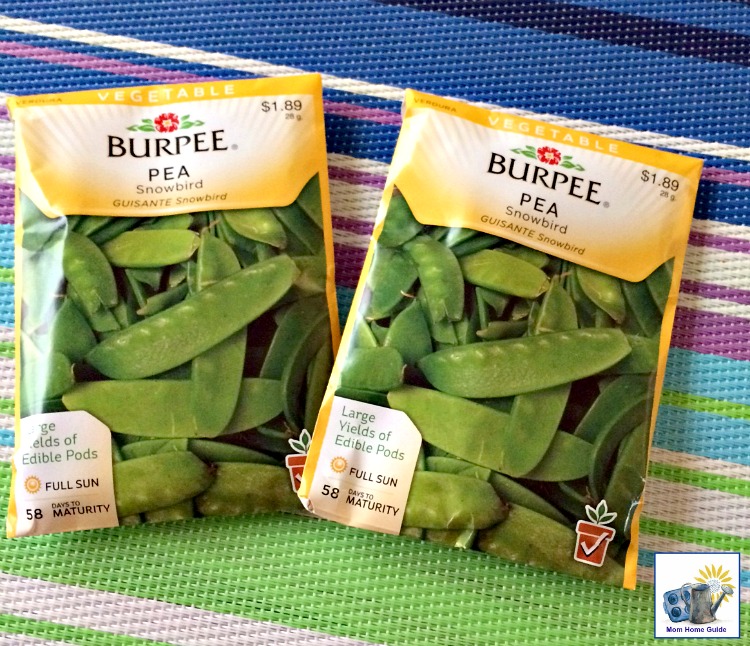 3 – Exercise at least 3 times a week. Since my bunion surgery last July, I haven't been that active. My foot still swells from time to time, which can make walking uncomfortable. But, during my daughters' spring break this past week, we took several hikes together (one hike was over 4 miles long) and I did OK! So I plan to do more walking over the next few weeks, and also spend some time on the exercise bike. I put on some winter pounds, which definitely have to go!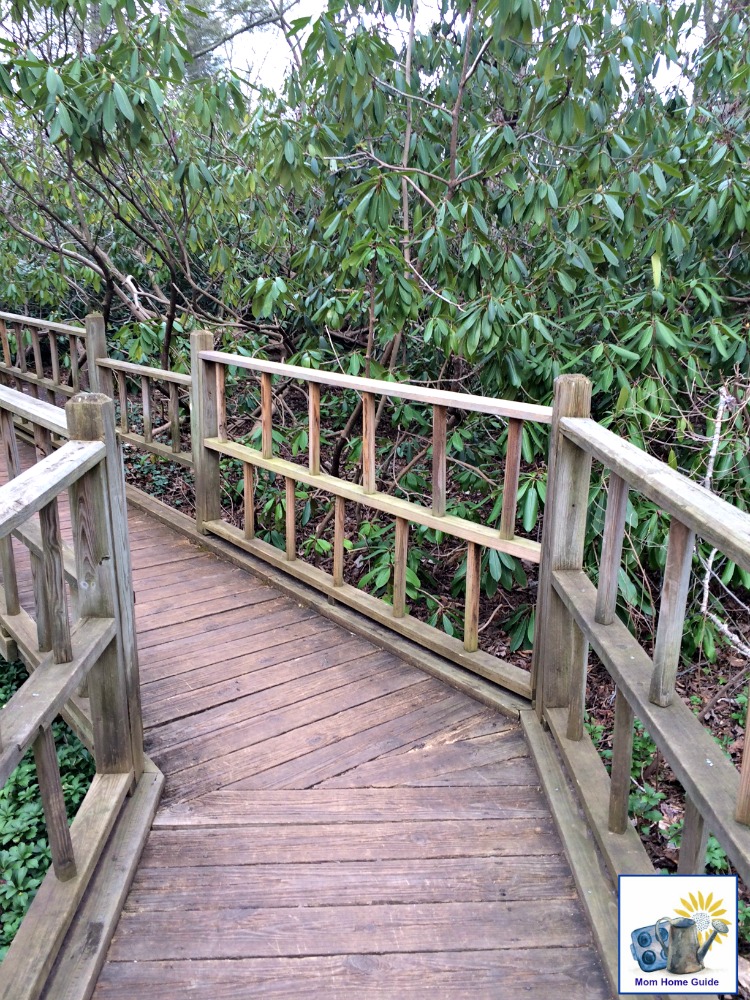 4 – Spend more quality time with husband. I am not the best at time management, so sometimes I find myself blogging or finishing up laundry late at night. I hope to lessen my blog work at night and to make sure that I finish up the laundry earlier in the day. (I tend to start the wash and then forget to transfer it to the dryer!) The goal is to spend more time with my husband. One plus is that we've found two shows that we enjoy watching together, so we have been enjoying some TV time together. (I normally like to watch HGTV, which doesn't appeal at all to him!) Now, I just have to get him to watch fewer YouTube videos! LOL
Share Your Goals!
Do you have any goals you would like to accomplish this month? I'd love to hear about your monthly goals!