This post contains Amazon affiliate links for your shopping convenience. If you make a purchase, this site earns a small commission. Thanks!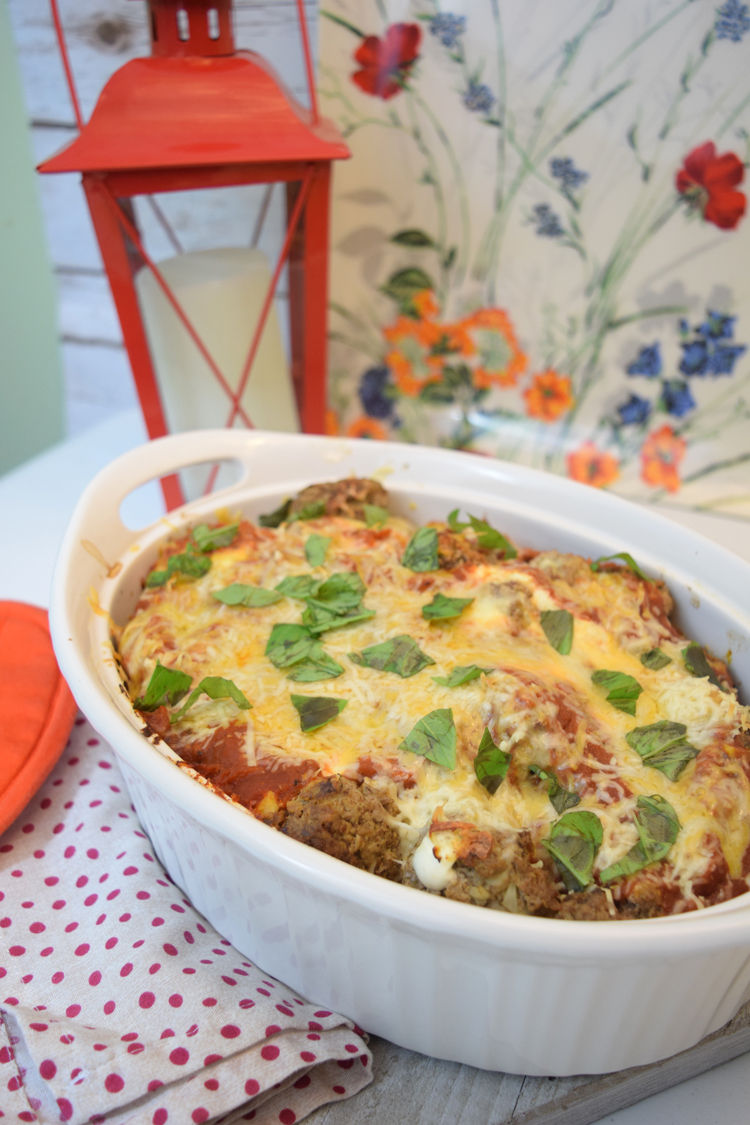 This school year is a busy one for my family. My daughters have joined the high school's marching band. The band is a lot of fun for them, but it's also a big time commitment. They spend lots of hours with the band, and when they get home, they are hungry! I made this this easy to prepare, comforting baked spaghetti and meatballs dish for them one night after band, and it was a hit.
This, dish, which can be made in less than an hour, features savory meatballs. A secret to these meatballs is the ricotta cheese, which helps to keep them moist and flavorful.
I used a lot of cheese in this dish to make it a comfort food dish. But if you'd like to lighten it up, you could use less cheese.
Baked Spaghetti and Meatballs Recipe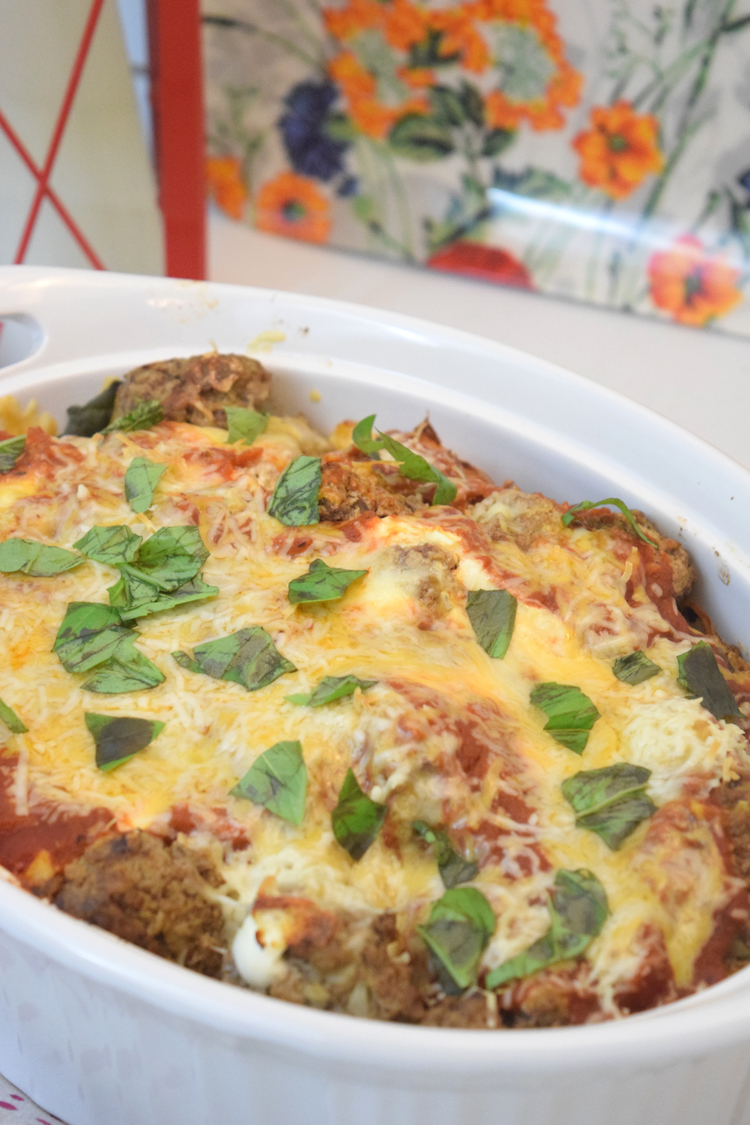 Ingredients
1 16-ounce package of dried pasta (I used angel hair, my family's favorite)
2 pounds ground beef (I used organic, 80% lean)
16 ounces shredded cheese (You could use the more traditional mozzarella, but I happened to have a 4-cheese Mexican blend on hand)
2 cups part skim ricotta cheese
2 large eggs
2 tablespoons olive oil
1/2 cup seasoned bread crumbs
2 minced garlic cloves
1 tablespoon dried oregano
2 teaspoons salt
1 jar marinara sauce
Fresh basil (for garnish)
Red Pepper flakes (to taste)
Directions
Preheat oven to 350.
Add the ground beef, 1 cup of ricotta cheese, 2 eggs, bread crumbs, minced garlic cloves, dried oregano and salt to a large mixing bowl
. (If you like, add red pepper flakes to taste.) Mix the ingredients with a large mixing spoon
until well combined.
Fill a large pot with water and bring it to a boil. When the water is boiling, add the pasta and cook according to the package's directions. Drain the pasta in a large colander
and set aside.
Coat the bottom of a large frying pan with the olive oil. Using your hands, form the meatballs into firm golf-sized balls and place them in the pre-oiled and heated frying pan
. Cook the meatballs in the pan (with your stove burner on medium) until the meatballs are browned.
Pour about 1/4 of the marinara sauce into a large casserole dish
. Add the pasta. Top the pasta with the meatballs and more sauce, reserving some sauce to top the dish. Pour the remaining sauce on top of the meatballs and top with the the shredded cheese. Place spoonfuls of the remaining cup of ricotta cheese across the top of the pasta and meatball combination.
Place the casserole dish in the oven. (I covered my ceramic casserole dish with its glass top.) Bake the spaghetti and meatballs 20-25 minutes, or until the meatballs are cooked through. Use a pair of oven mitts
to take the casserole dish out of the oven. Garnish the dish with torn pieces of fresh basil.