This post contains Amazon affiliate links for your convenience. If you click on an Amazon link and make a purchase, it costs you nothing, but it earns Mom Home Guide a small commission that helps to fund this blog. Thanks!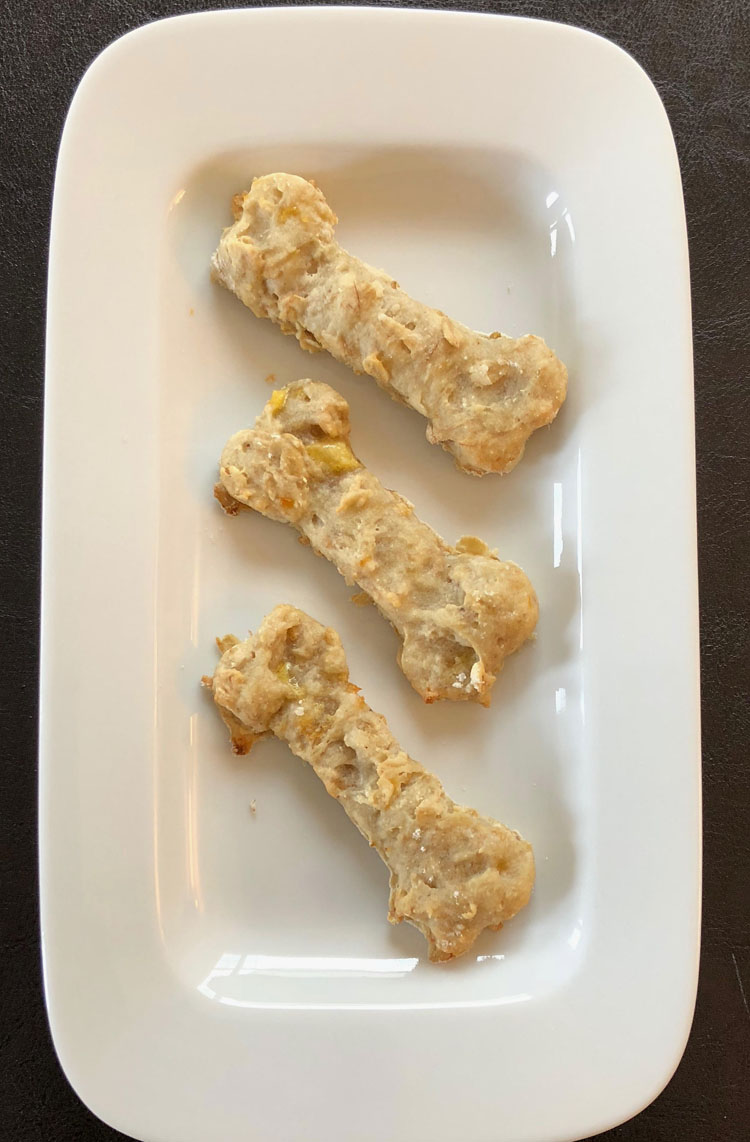 It's been about a month since my family and I adopted an adorable Shih Tzu puppy. We call him "Mochi." The little guy keeps me busy, but he's also very sweet and a lot of fun! We're in the midst of trying to housetrain him, which means feeding him a lot of treats.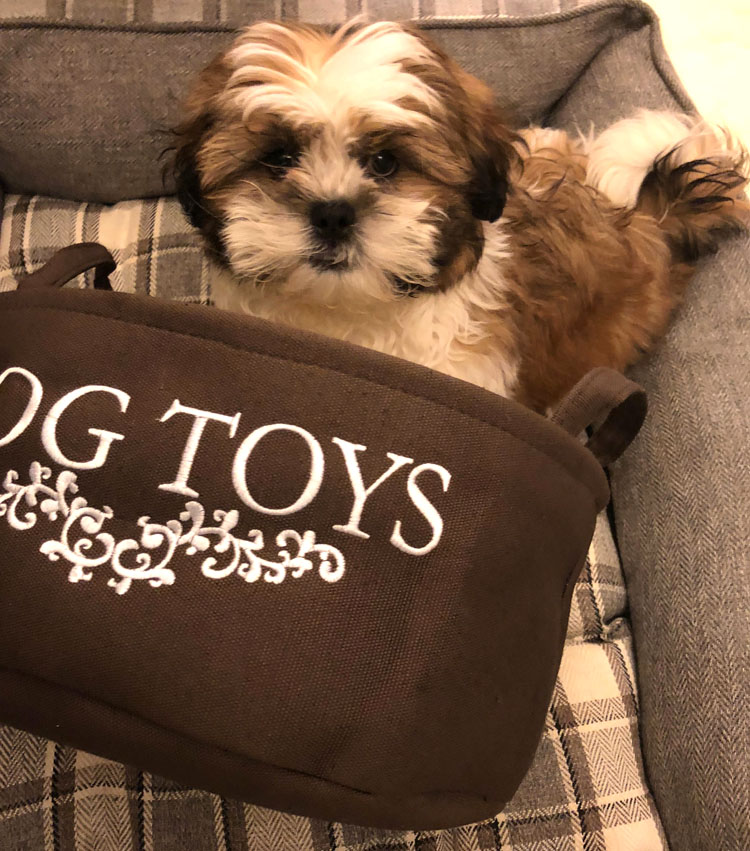 I wanted something healthier than the store-bought treats we've been getting him. So, yesterday I baked up some healthy banana oat dog biscuits from a a dog biscuit recipe from Kitchen Concoctions.
Banana Oat Dog Biscuit Recipe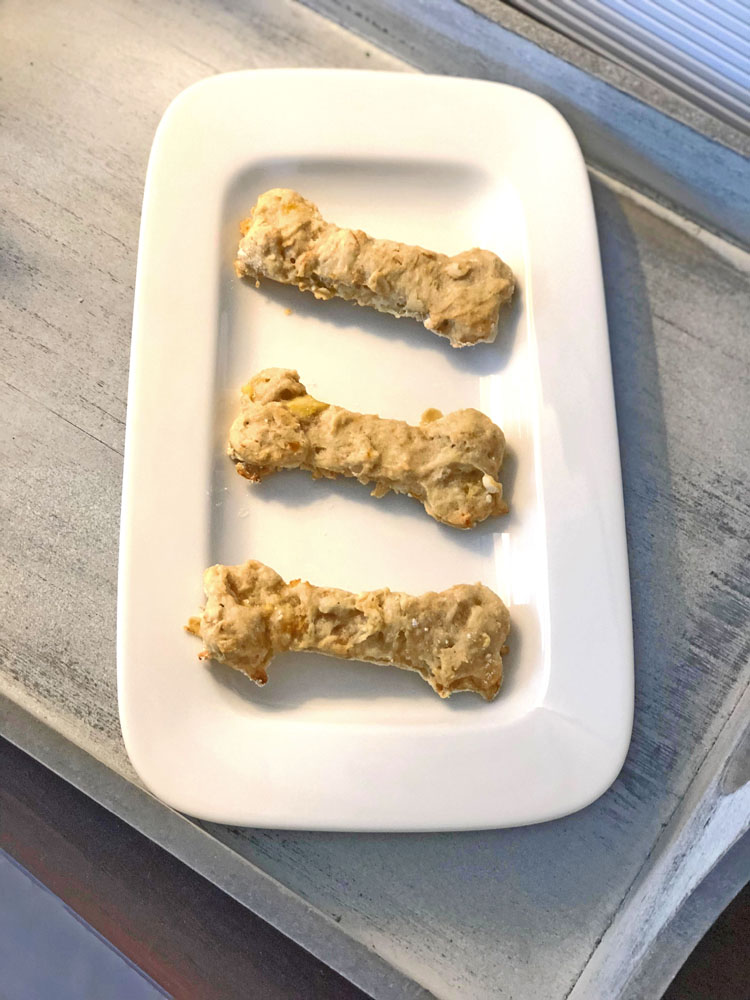 Ingredients
2 ½ cups flour (I used white, since some dogs can have wheat allergies)
1 cup rolled oats
1/3 cup vegetable or canola oil
1 1/3 cups very ripe bananas, mashed (approximately 3 bananas)
1 ½ teaspoons cinnamon
4-5 tablespoons water
Instructions
Preheat oven to 325 degrees Fahreinheit.
In a large bowl stir all the ingredients together except the water. Stir in the water, one tablespoon at a time, until the dough becomes stiff enough to work with.
On a lightly floured surface, roll out dough until approximately ½-inch thick. Use cookie cutters or a drinking glass to cut dough into desired shapes.
Bake biscuits at 325 degrees Fahreinheit for 25-35 minutes or until hard and golden brown. Cool biscuits completely on a wire rack. Once the biscuits are cooled, store them in an air-tight container for up to 2 weeks.
https://momhomeguide.com/banana-oat-dog-biscuit-recipe/
I was able to make about 30 dog biscuits in about 50 minutes.
I baked the biscuits just before going out yesterday afternoon, so my daughter fed Mochi his first homemade doggie biscuit. He liked it! She took some cute photos for me.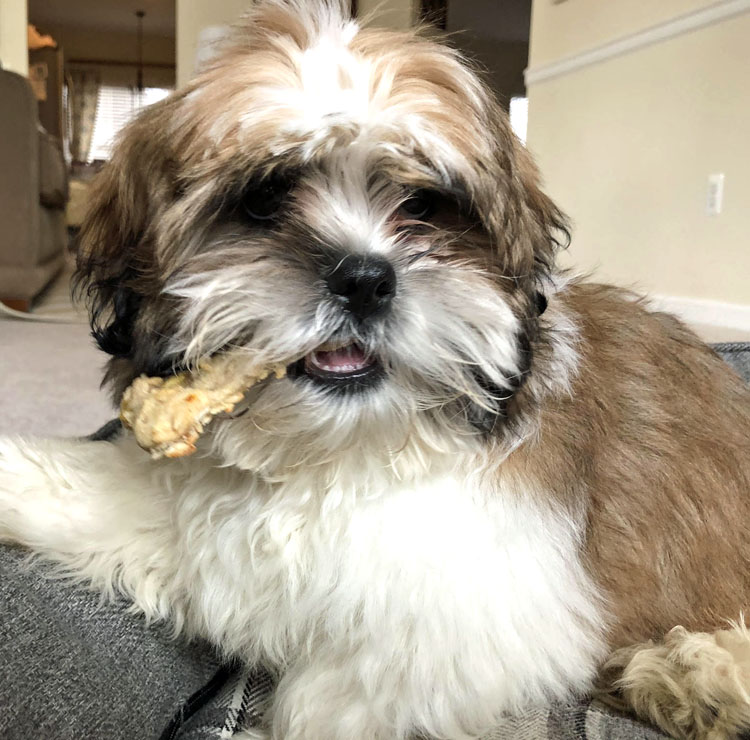 This is a shot my daughter took while she was feeding him his first biscuit.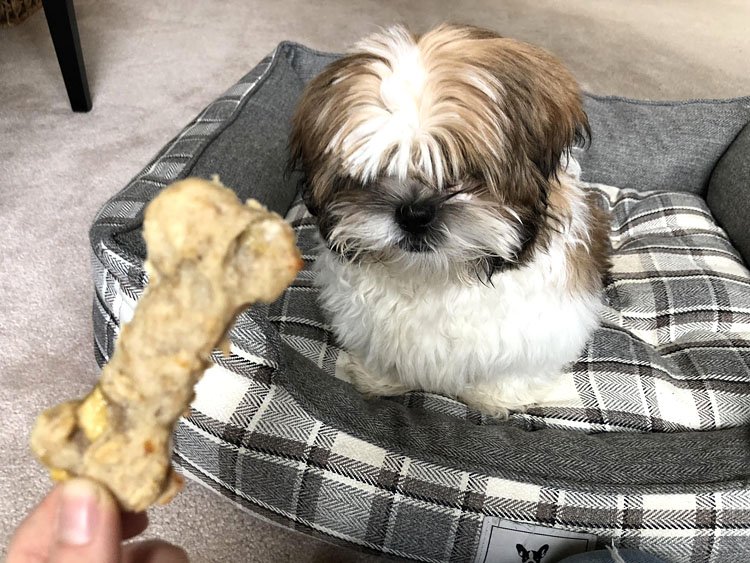 I used a really cute Stainless-Steel Dog Bone Cookie Cutter Set
to cut out the doggie biscuits. The set includes three dog bone cookie cutters of various sizes and its own storage tin. I used the largest cookie cutter in the set. Next time I might use a smaller cookie cutter, as my pup is still a small puppy! I cooked the biscuits on a 12 Inch x 16 Inch Stainless Steel Cookie Sheet
.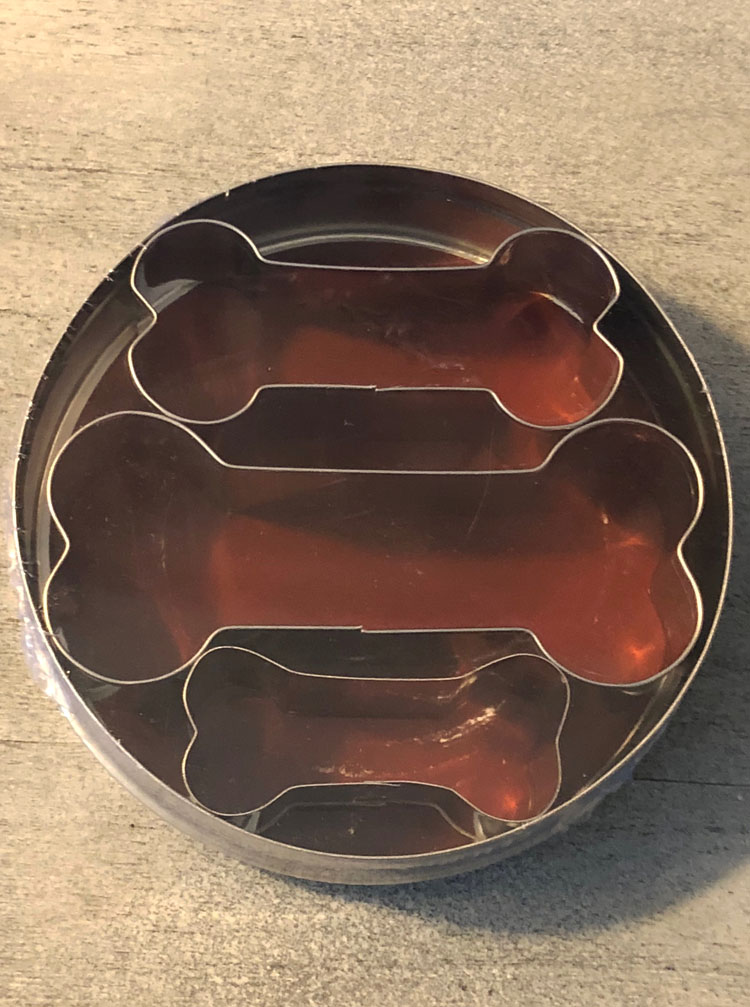 After baking, I stored the doggie biscuits in a regular glass container that I use for leftovers. But I'd love to get a cute doggie biscuit jar
for the treats!

In case you are wondering — people can eat these biscuits, too. (The biscuits are made of flour, oats and banana.) My daughters like them — I set aside some biscuits for them, too!