This post contains Amazon affiliate links.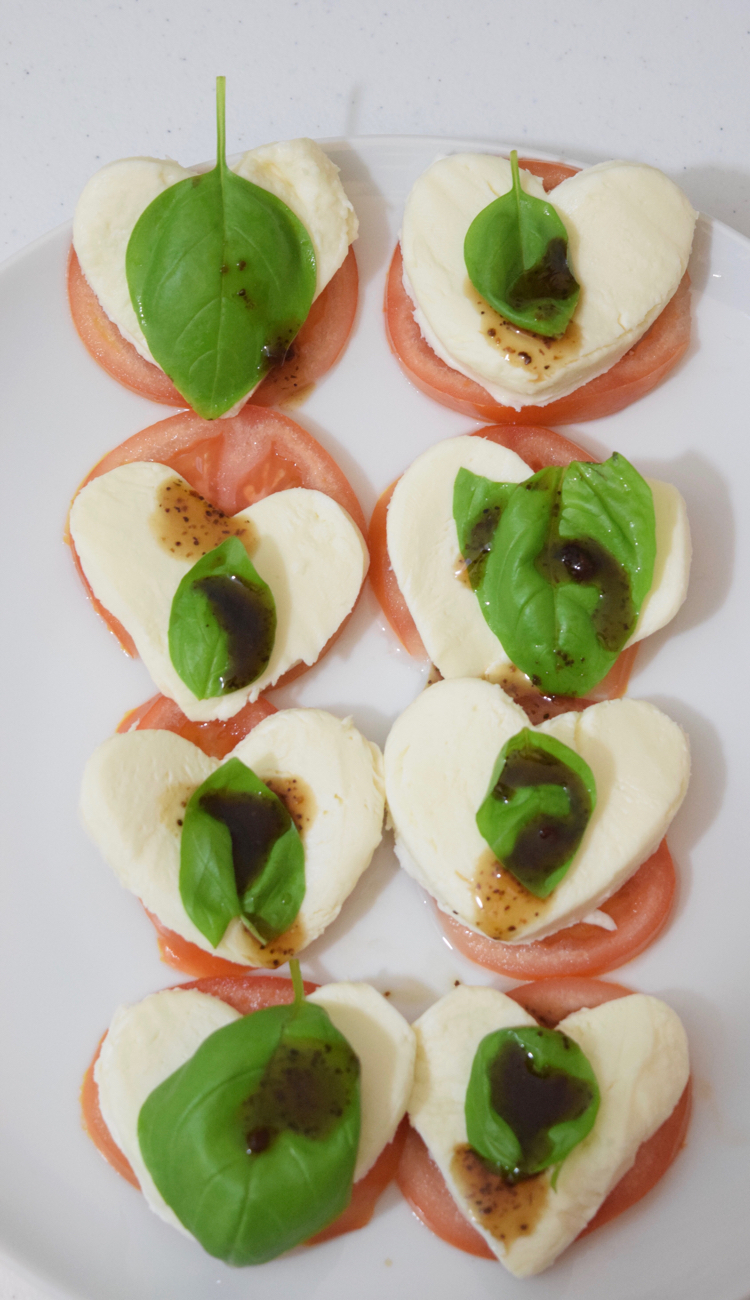 Welcome to the Taste Creations blog hop! On the first Monday of each month, my blogging friends and I get together to share recipes based on a certain theme or ingredient. Today, we've planned a Valentine's Day dinner! Each blogger in our group has made a dish for a multi-course Valentine's Day meal. A great Valentine's Day meal starts out with a sweet and delicious appetizer, and that's the part of the meal I've made!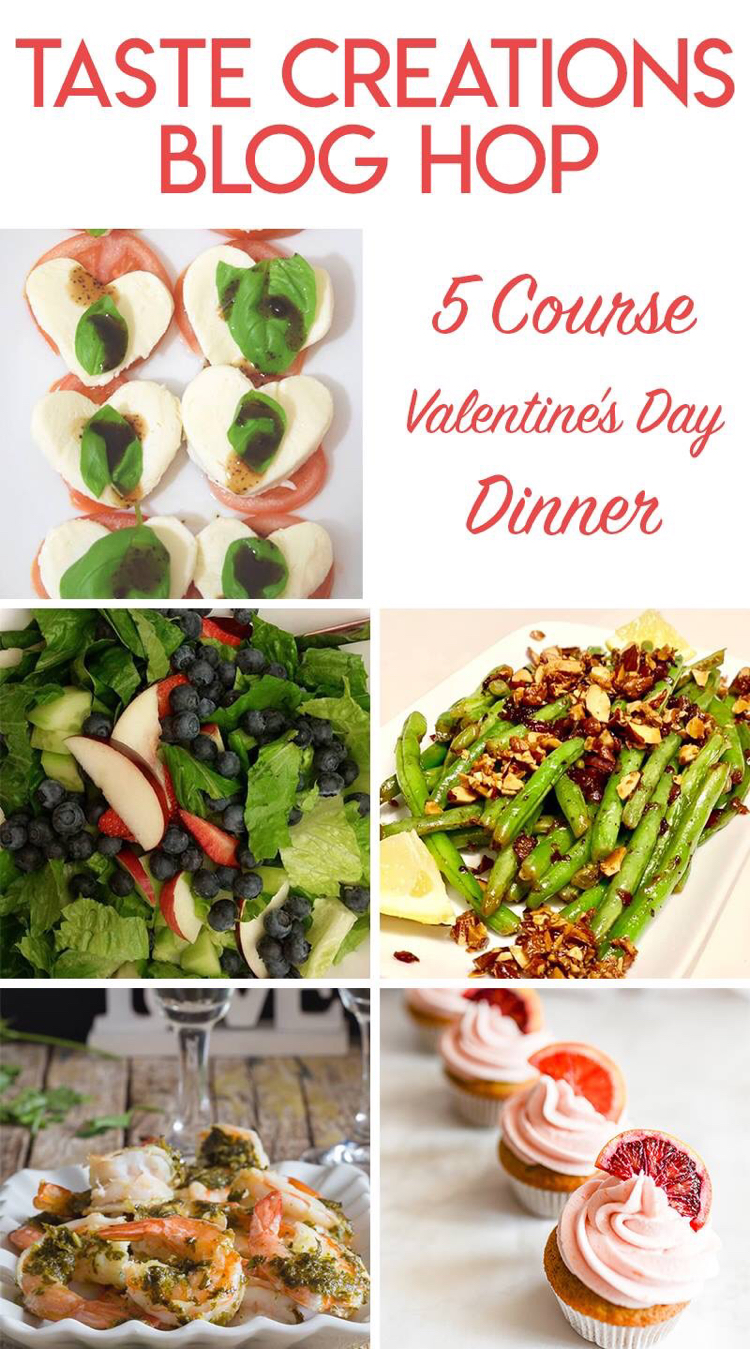 Valentine's Day Caprese Salad
I adore caprese salads, so I decided to make an extra cute Valentine's Day caprese salad for my dish. A caprese salad is a classic Italian combination of fresh basil, mozzarella cheese and tomato.The salad includes the colors of the tricolour Italian flag – green, white and red. The salad is often topped with a glaze or dressing of balsamic vinegar. Yum! The best part about a Valentine's Day caprese salad are the slices of heart-shaped mozzarella cheese.
Ingredients
Fresh mozzarella cheese
Fresh basil
Sliced fresh tomato
Balsamic dressing (I used a bottled balsamic dressing)
Tools/Materials
Heart-shaped cookie cutter
Cutting board
Knife
Colander
Serving Platter
The key to this salad is buying the freshest ingredients you can get. I purchased some tomato on the vine, a ball of Italian mozzarella cheese, fresh basil leaves and the best balsamic vinegar dressing I could find.
A trick to making this salad is knowing the size of your heart cookie cutter before leaving for the grocery store. Your ball of cheese has to be at least as wide as the widest part of your heart cookie cutter.
The hearts of mozzarella are made by cutting the ball of mozzarella into equal-sized slices and then cutting the slices with the cookie cutter.
Each cheese slice has to be big enough to fit the entire cookie cutter. (I did find one trick — if a particular slice is a little too small, you can gently flatten out the slice with your hand to make it a little bigger so you can accommodate the heart cookie cutter.)
I started my salad by first washing the tomatoes, and then the basil leaves, in the colander.
I then sliced the tomatoes into thin slices and cut out an equal number of mozzarella hearts. I topped each tomato slice with a mozzarella heart and a basil leaf and drizzled some balsamic dressing on top.
I served this salad when some friends visited about a week ago. Everyone loved it! It wasn't Valentine's Day yet, but it was nice to show my family's friends how much they mean to us.

Check out the rest of the courses for the Valentine's Day meal prepared by me and my blogging friends!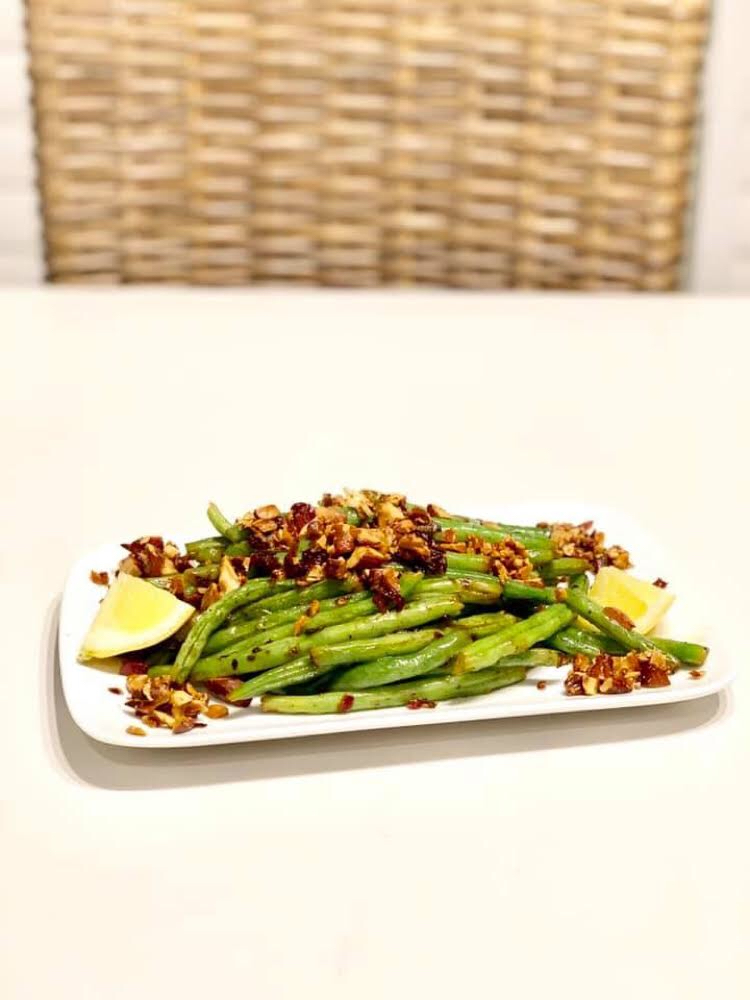 Vegetable Course Green Beans Almondine – Our Good Life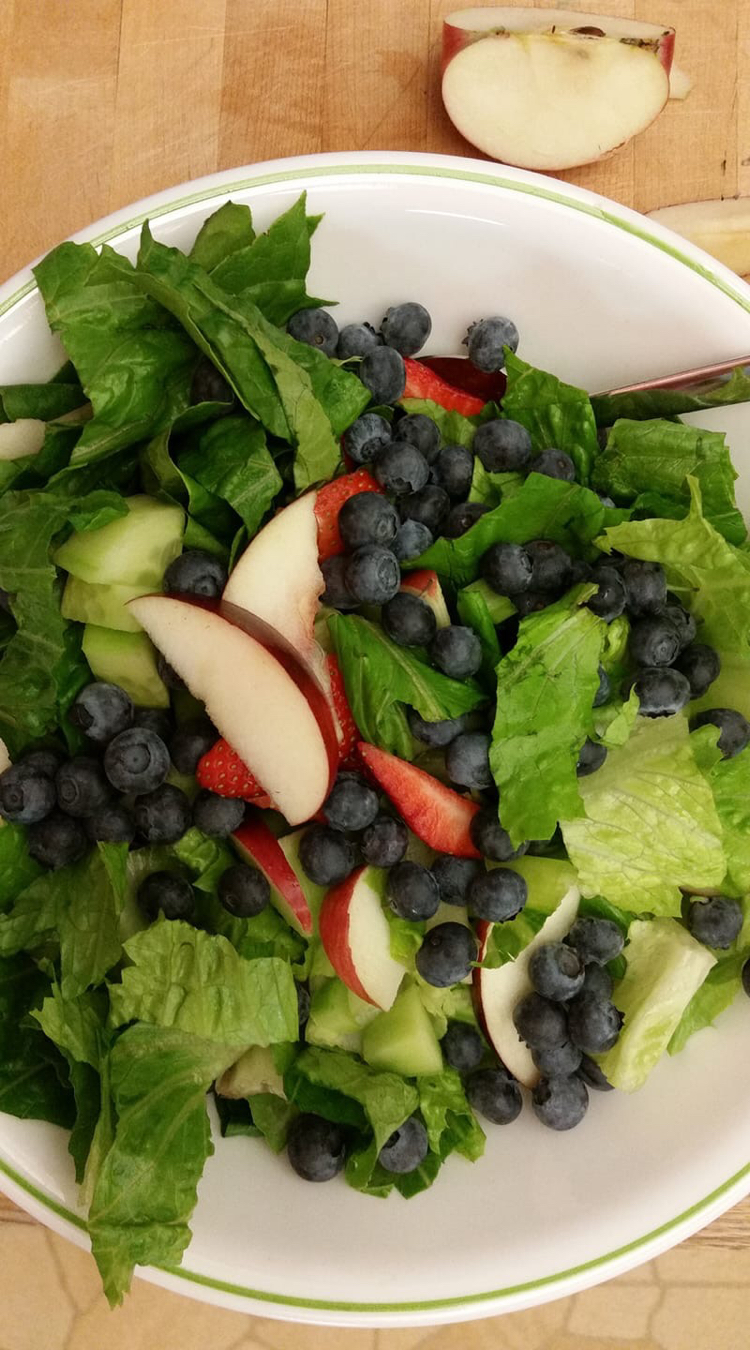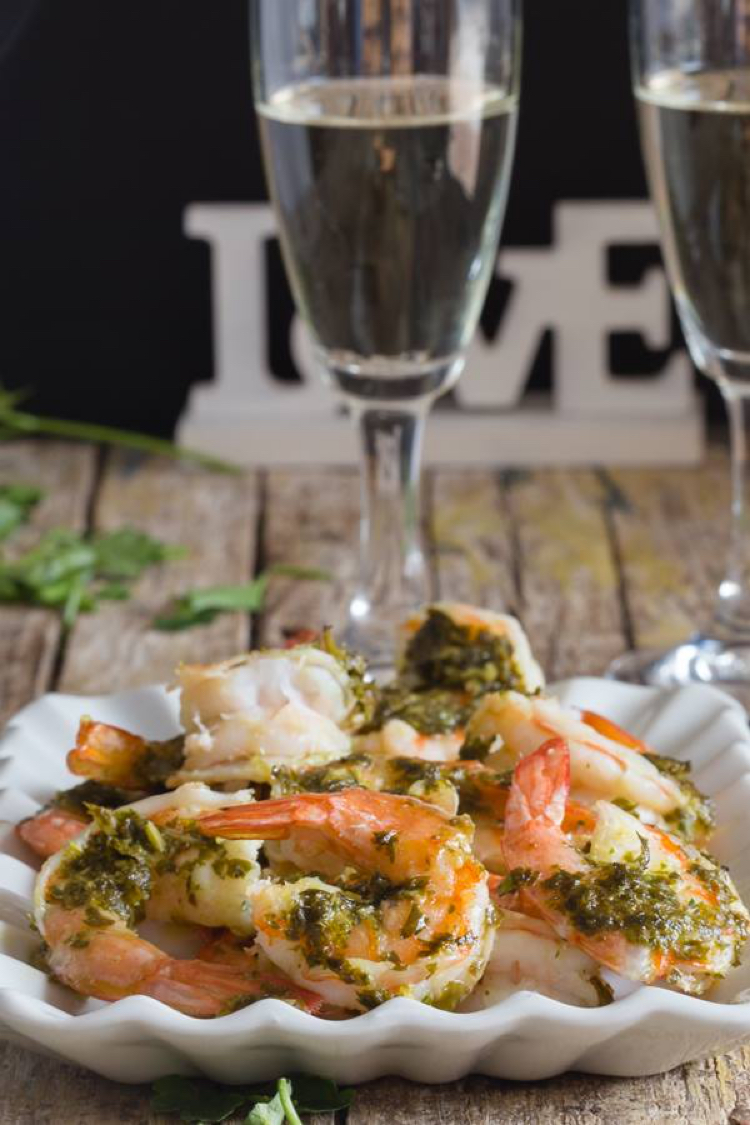 Main Course: Easy Italian Baked Shrimp – An Italian in My Kitchen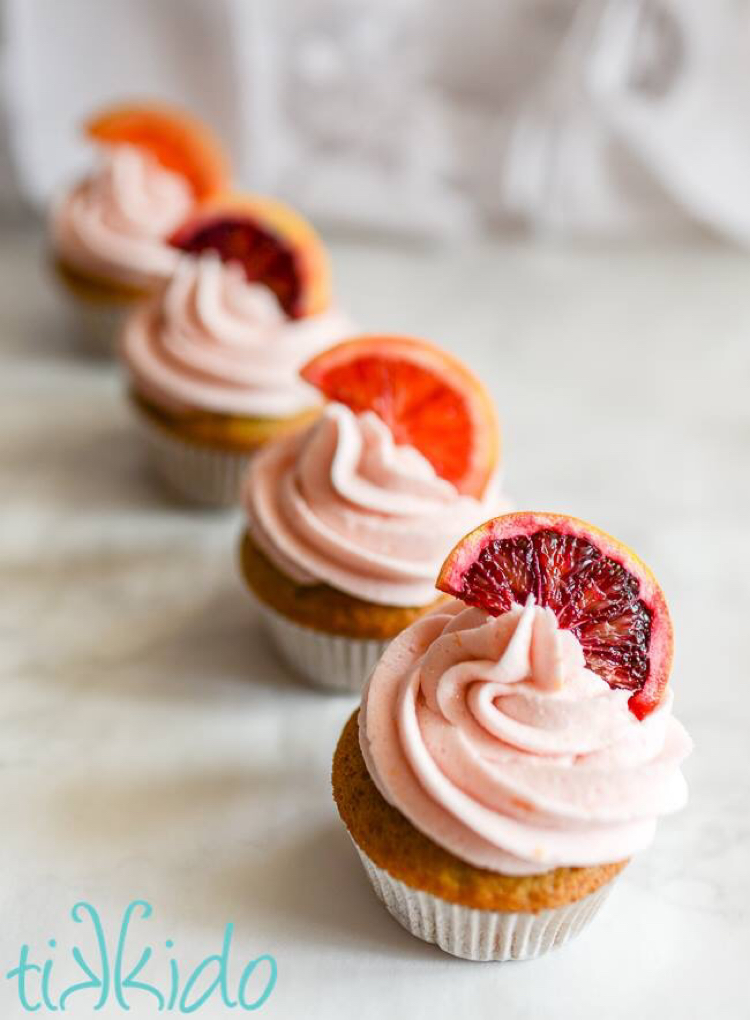 Dessert: Blood Orange Cupcakes with Blood Orange Frosting