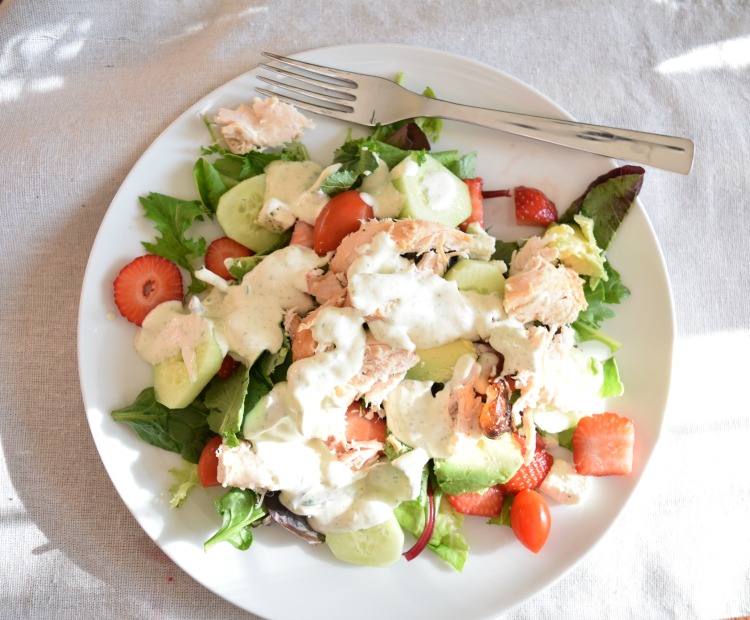 Welcome to this month's Taste Creations Linkup blog hop, where we will be sharing our salad recipes! The Taste Creations blog hop happens on the 1st Monday of Every Month at 7am PST / 10 a.m. EST.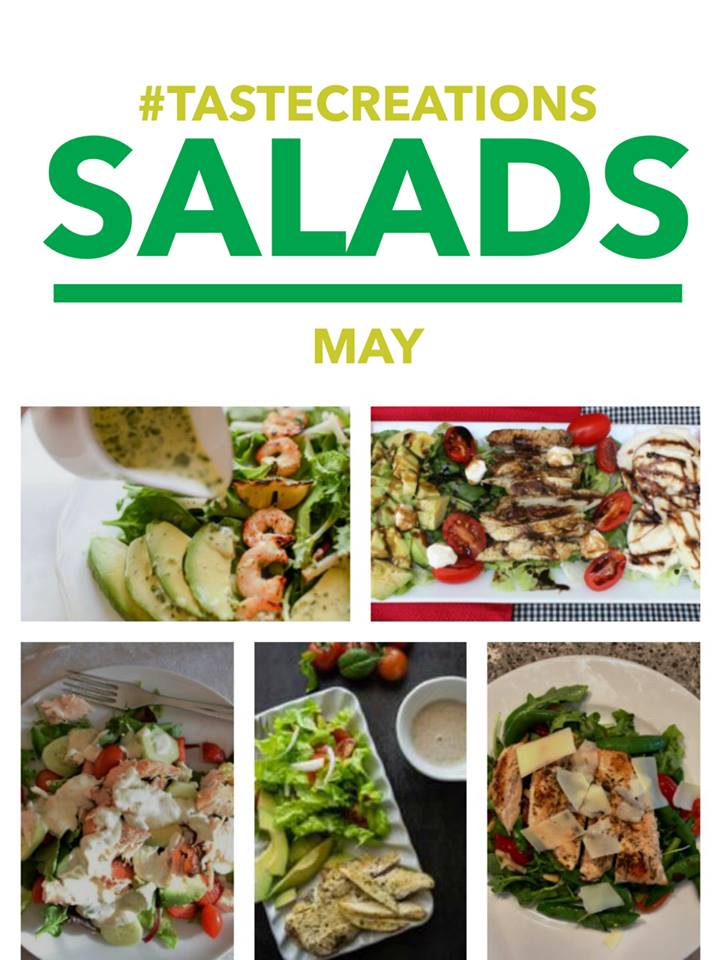 I love to serve main dish salads for dinner when the weather starts to warm up. A favorite ingredient I like to add are slices of fresh avocado! I've also found that adding pre-cooked rotisserie chicken from the supermarket to a fresh salad is a delicious and time-saving way to create a healthy and delicious dinner.
So, recently I created a main dish salad for my family with slices of avocado and rotisserie chicken. I also added slices of fresh strawberries, tomato and cucumber for a light, springtime salad.
To the salad I added a homemade Green Goddess dressing. (Check out my Green Goddess Recipe post to get the recipe!) Green Goddess dressing is one of my favorites! The dressing is filled with fresh herbs – parsley, tarragon and chives. The herbs are what gives this dressing its pretty light green color! The recipe was simple to whip up – I simple mixed everything together in a mixer.
The salad, combined with the homemade dressing, is a dish my whole family loved.
Be sure to stop by my friends' blogs to check out their delicious salad recipes!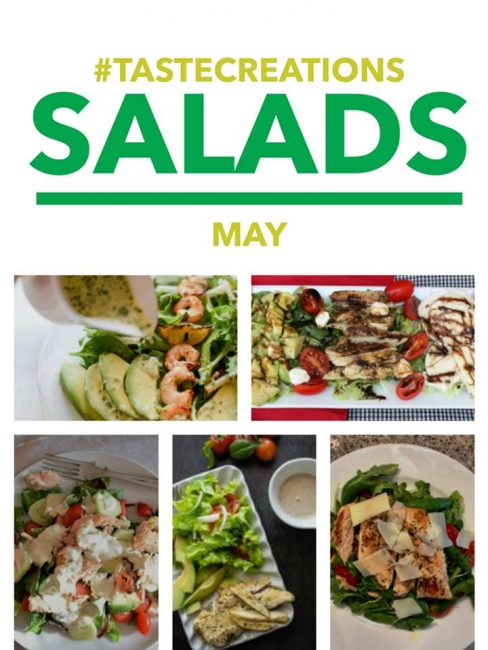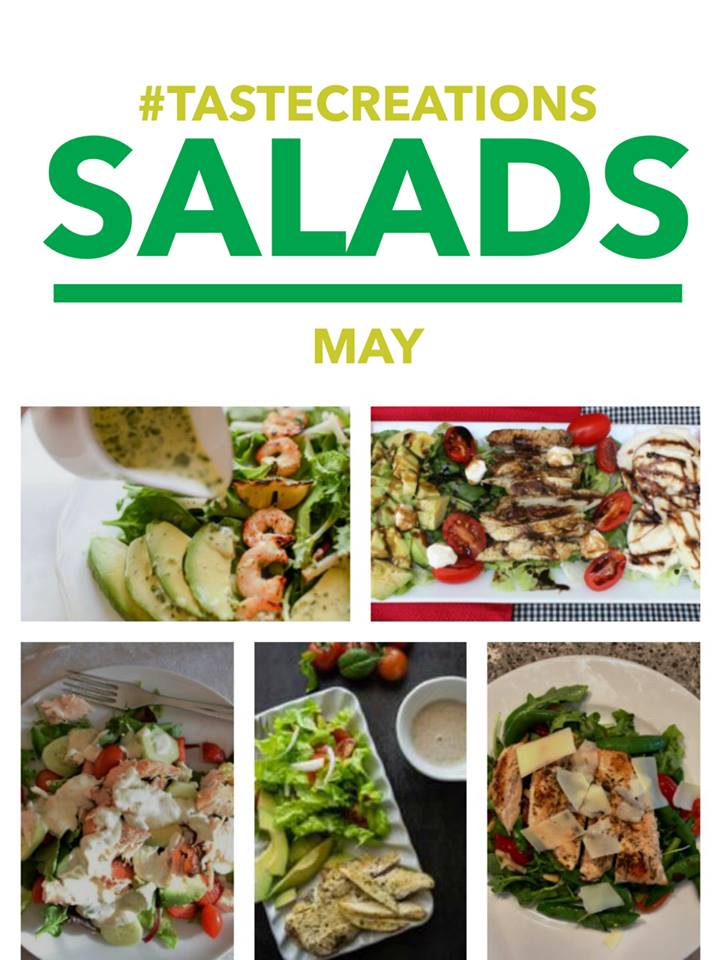 Tequlia Lime Grilled Shrimp Salad
Chicken Avocado Caprese Salad by The Freshman Cook
Homemade Creamy Italian Dressing with Grilled Chicken Salad