This shop has been compensated by Collective Bias, Inc. and its advertiser. All opinions are mine alone. #SimplySpecialMeals #CollectiveBias
The school year has started for my family this week, and we are busy! My daughters have music lessons two evenings a week and cross country team practices have begun! So most family meals have to be hearty. (My kids are HUNGRY after a day of school and after-school activities.) I try to cook home-cooked meals most nights, but when I can't cook a meal from scratch, frozen foods are a great option.
One of my mom's signature dishes when I was a kid was chicken kiev. My mom got her recipe from my grandmother, whose family was from Poland. I always loved my mom's chicken kiev, a succulent fried chicken breast filled with seasoned butter. I was happy to discover Barber Foods' chicken kiev — Barber Foods recently created a new recipe for this classic dish as part of Barber Foods' 60th anniversary. I found Barber Foods' new recipe Chicken Kiev right in the frozen foods section of my local ShopRite.
My kids have never tried chicken kiev, and I wanted to share with them my childhood favorite! So, I prepared Barber Foods' Chicken Kiev for dinner after their first day back to school. Barber Foods also has other great frozen chicken entrees, including Cordon Bleu and Broccoli & Cheese. The new recipe tastes even closer to my mom's version!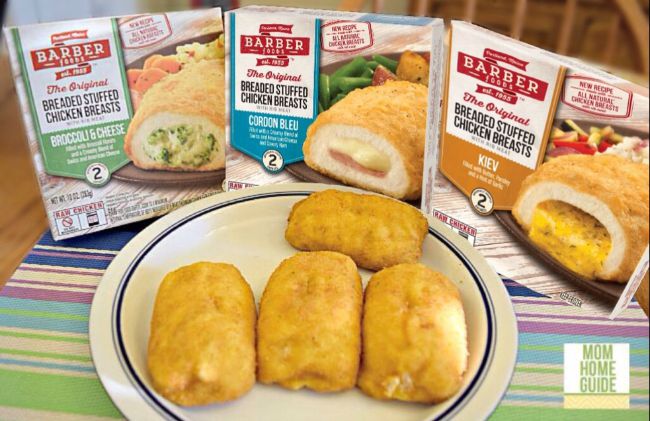 The chicken kiev was super easy to prepare. I simply heated the stuffed chicken breasts in my home's oven for about 30 minutes until the chicken's internal temperature reached at least 165 degrees (to make sure the chicken was cooked through).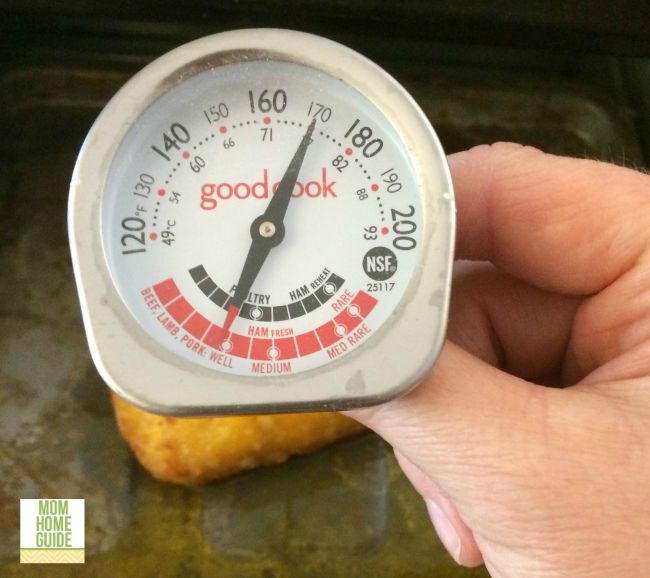 My daughters were happy to discover the savory garlic and herb butter when they cut open their plump, juicy chicken breasts! If I hadn't told them, I don't think they would have suspected that their dinners were frozen meals I had prepared.
Sweet Corn Salad Side Dish for Chicken
I decided to serve the chicken kiev with a sweet corn salad side dish that my family and I adore! The sweet corn salad side dish is something we discovered at a Korean-style fried chicken place my family and I love. Korean-style fried chicken is both sweet and spicy!
It turns out that the sweet corn salad is a Korean side dish served at many Asian fried chicken takeout places. The side dish has a wonderfully delicious sweet and sour sauce. After I tasted this side dish, I searched out the recipe online and found a wonderful and simple recipe for it at Aeri's Kitchen. I adapted the recipe a little to serve my family's tastes, and we love it!
Ingredients
1 Can Sweet Corn (15 oz)
3 Tbsp Onion
2 Tbsps Red Sweet Pepper
4 Tbsp Mayonnaise
2 Tbsps Sugar
½ Tbsp Vinegar
2 Pinches Salt
1 Pinch Black Pepper
Drain the corn. Pour the drained corn into a large bowl. On a cutting board, finely chop the onion and pepper. Stir the onion and pepper into the corn. Mix in the mayonnaise, vinegar, sugar, salt and pepper, and serve!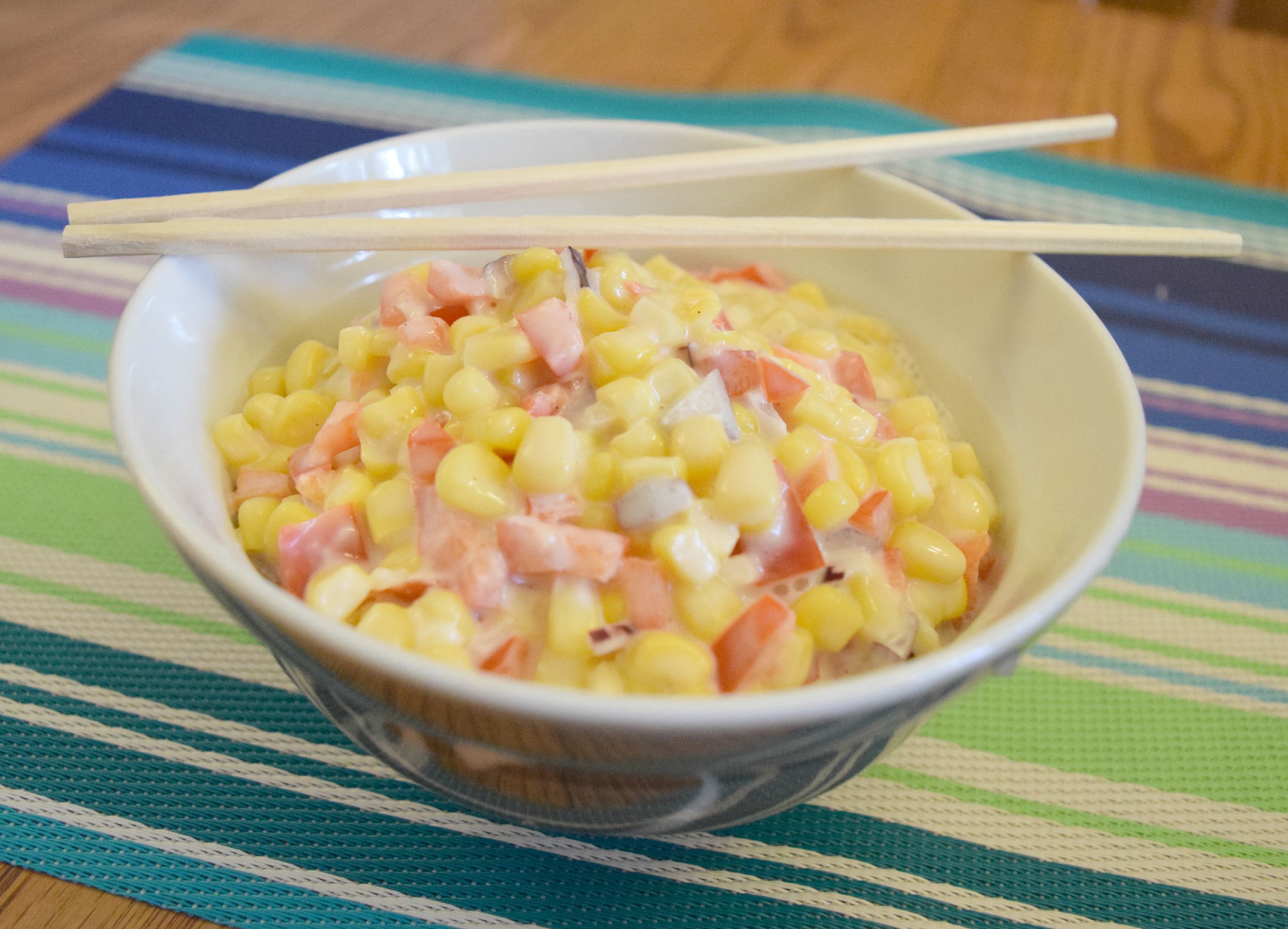 Sweet Corn Salad
2015-09-09 16:52:30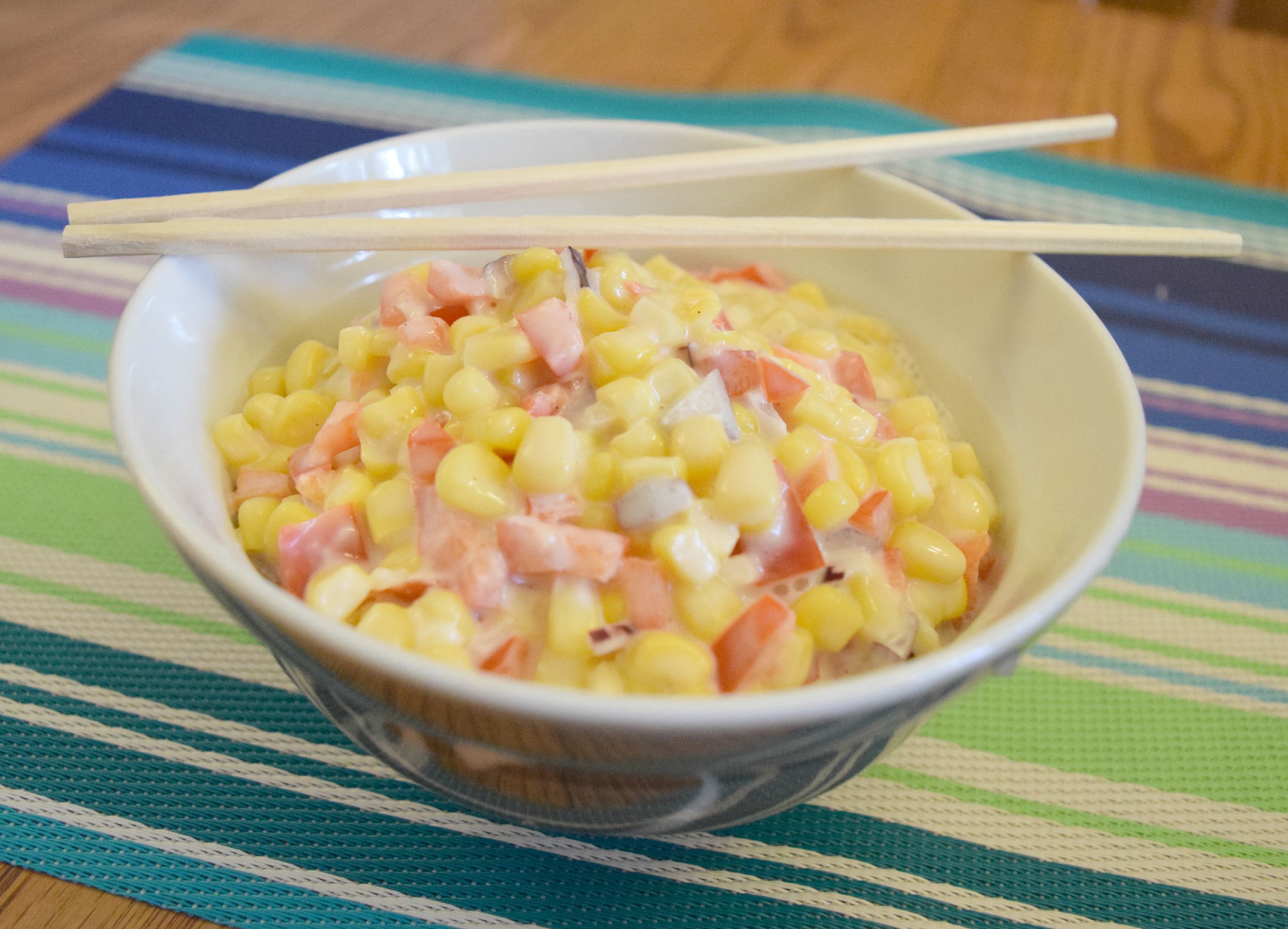 Serves 4
A sweet and sour side dish made with corn, red pepper and onion.
Ingredients
1 Can Sweet Corn (15 oz)
3 Tbsp Onion
2 Tbsps Red Sweet Pepper
4 Tbsp Mayonnaise
2 Tbsps Sugar
½ Tbsp Vinegar
2 Pinches Salt
1 Pinch Black Pepper
Instructions
Drain corn and place in a large bowl. Finely chop onion and pepper and add to corn. Add mayonnaise, sugar, vinegar, salt and pepper to corn and stir well to mix in.
Adapted from Aeri's Kitchen
momhomeguide.com https://momhomeguide.com/
Additional Resources
Now that I've shared how Barber Foods Stuffed chicken breasts make a great meal, please share in the comments below how you would serve them!