This post contains Amazon affiliate links for your shopping convenience. They cost you nothing, but Mom Home Guide may earn a small commission that helps fund this blog if you make a purchase. Thanks!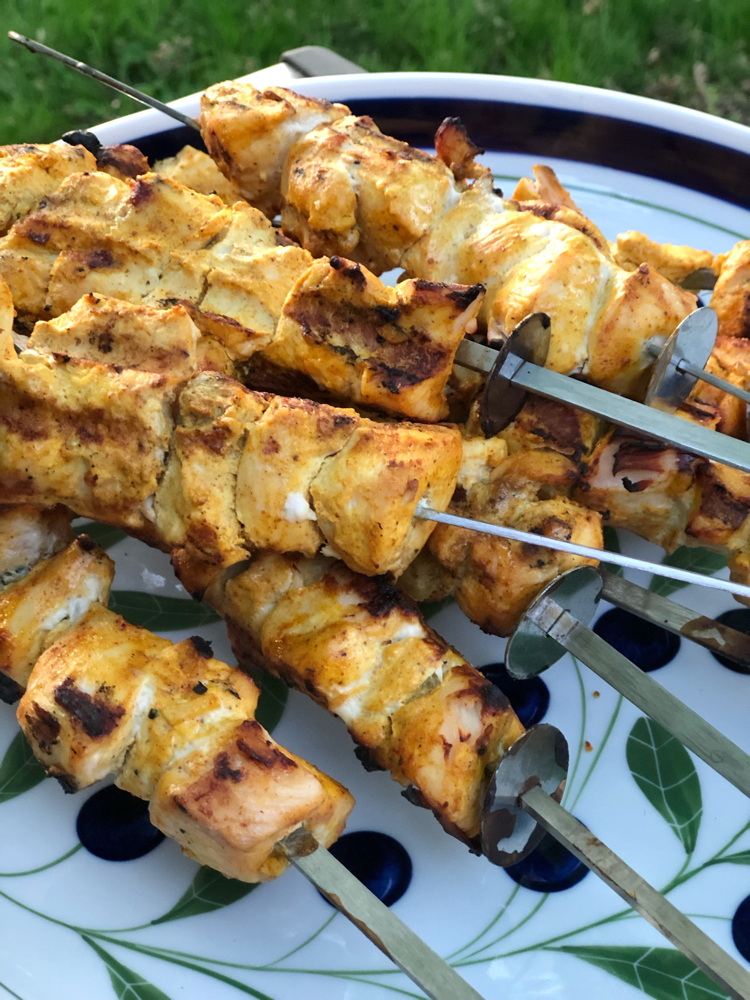 Last month my husband and I celebrated our 24th wedding anniversary! He loves chicken tandoori, an Indian dish that features chicken marinated in yogurt and savory spices. The weather was perfect the day of our anniversary for grilling on my patio's outdoor gas grill. I decided to try a grilled version of chicken tandoori. I used the Tandoori Chicken Kebabs recipe by The Healthy Maven, and it turned out great!
I am sharing the recipe as part of the Taste Creations blog hop — today my blogging friends and I are all sharing kebab or skewer recipes! Be sure to check out what kebab recipes my friends prepared at the end of this post!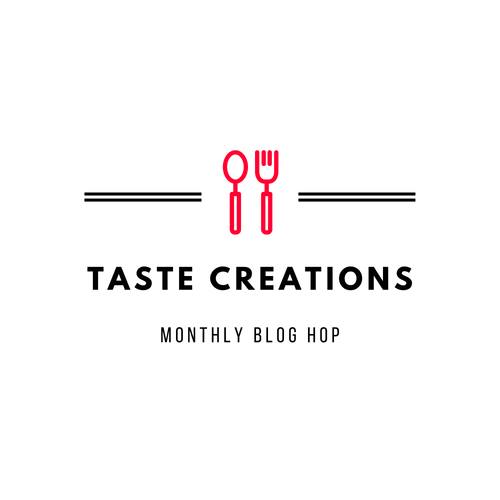 For this kebab recipe, I used my Cave Tools Barbecue Stainless Steel Skewers Set
. You can use wooden skewers if you soak them in water first for about 30 minutes. I like my Cave Tools Barbecue set because they have nifty handles that are easy to grab while grilling (make sure to wear an oven mitt
while handling the skewers when grilling because they get hot). They are also dishwasher safe for easy cleanup.
In this recipe, the chicken tandoori skewers get their flavor from a hearty mix of spices that I mixed up in a small mixing mixing bowl
.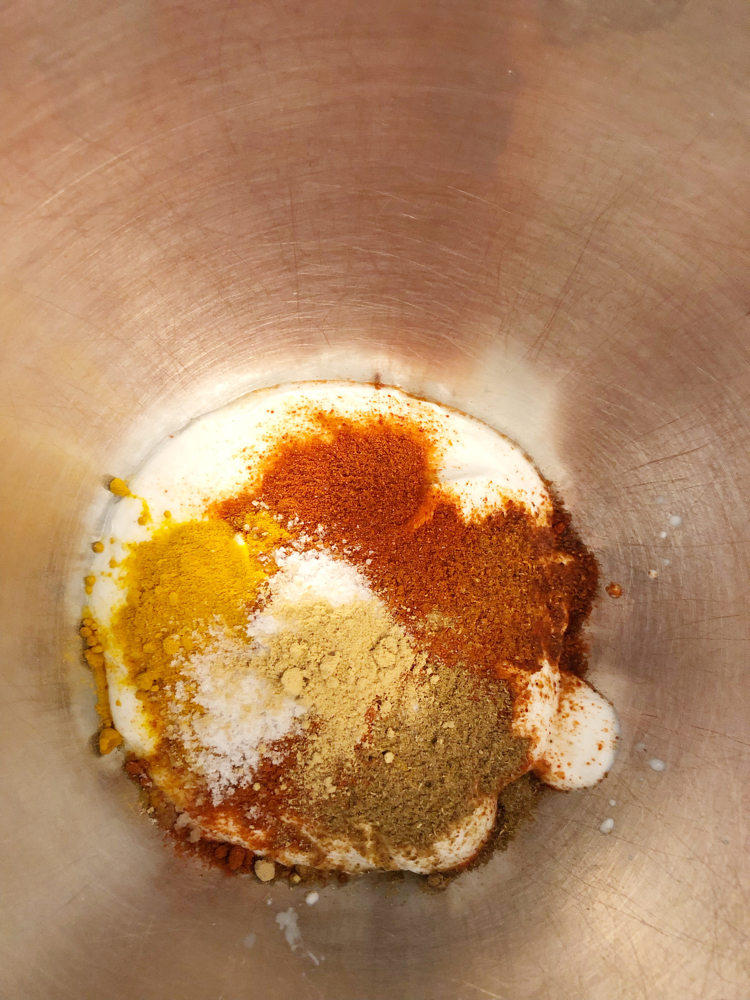 The spices are mixed in Greek yogurt to make a marinade.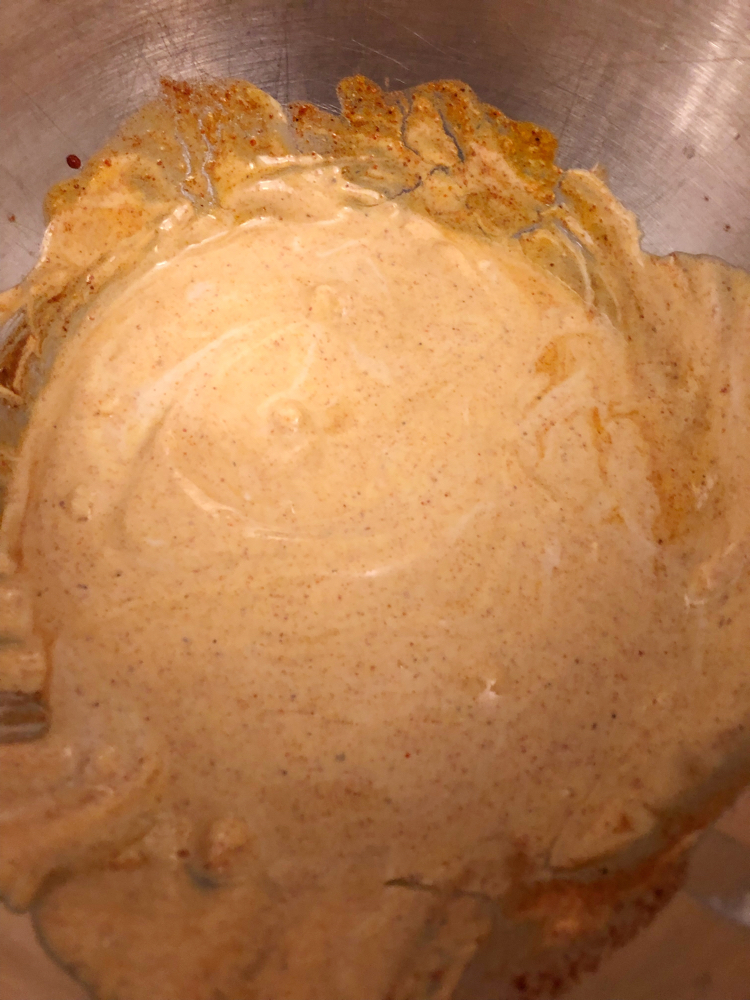 I let the chicken marinate for a few hours before grilling the kebabs on my outdoor Weber Gas Grill
.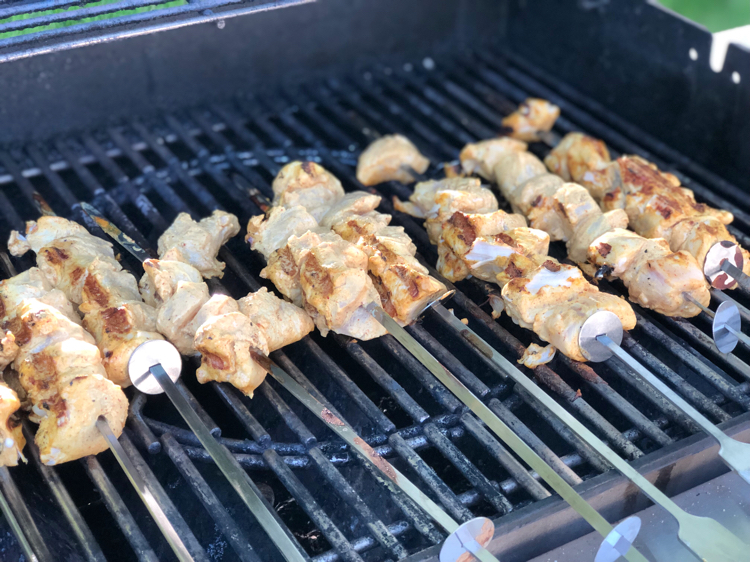 The Healthy Maven chicken tandoori recipe was easy and fun to prepare, and we both enjoyed our anniversary dinner! I doubled the recipe so there was enough chicken tandoori for my teen daughters to enjoy, too.
Chicken Tandoori Kebabs
Total Time:
3 hours
10 minutes
Flavorful chicken kebabs marinated in a flavorful yogurt marinade.
Ingredients
2 large boneless, skinless chicken breasts, cut into bite-sized pieces.
1 large yellow onion, cut into chunks
1 cup plain Greek yogurt
2 garlic cloves, minced
Juice of 1 lemon
2 tsp freshly grated ginger
1 tsp garam masala
1 tsp ground coriander
1 tsp paprika
1/2 tsp turmeric
3/4 tsp ground cumin
1/2 tsp sea salt
1/4 tsp cayenne pepper
5 wood or metal skewers
Instructions
If using wooden skewers soak the skewers in water for at least 20 minutes. Skip this step if using metal skewers.
In a large bowl combine greek yogurt, garlic, lemon juice, ginger and all spices.
Thread the chicken onto the skewers. Each kebab will fit 6-8pieces of chicken. Do not overcrowd.
Place kebabs in a large ziplock bag or large tray and coat well with marinade.
Let the chicken marinate in the fridge for at least 3 hours (longer is even better).
When ready to cook, heat your grill to medium-high heat and spray with non-stick spray.
Place kebabs directly on grill and cook for 10-12 minutes (time will vary between grills), turning occasionally to cook all sides.
Let sit for 5 minutes before serving.
Be sure to check out my friends' delicious kebab recipes!
Easy Antipasto Skewers – An Italian in My Kitchen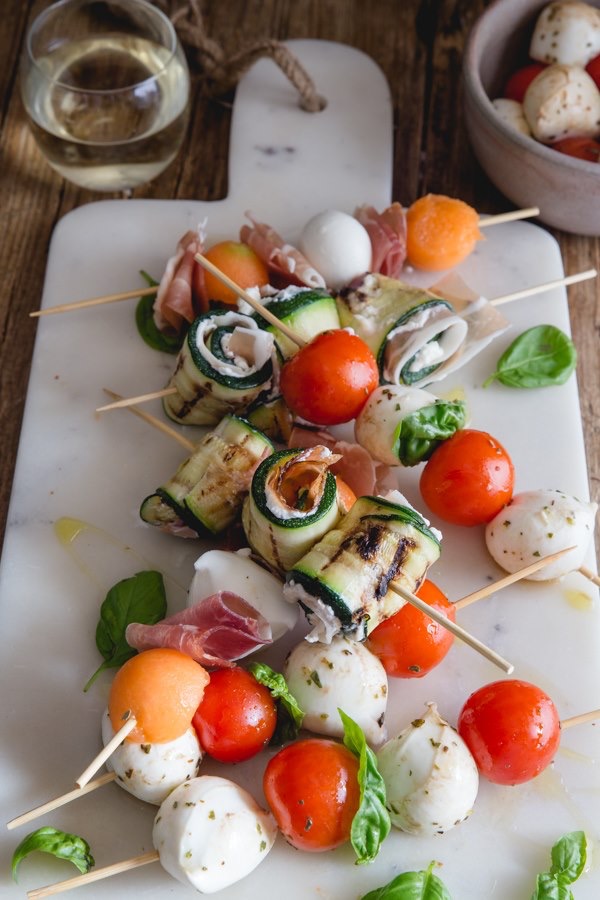 Potato and Onion Kebabs – Our Good Life