This post contains Amazon affiliate links.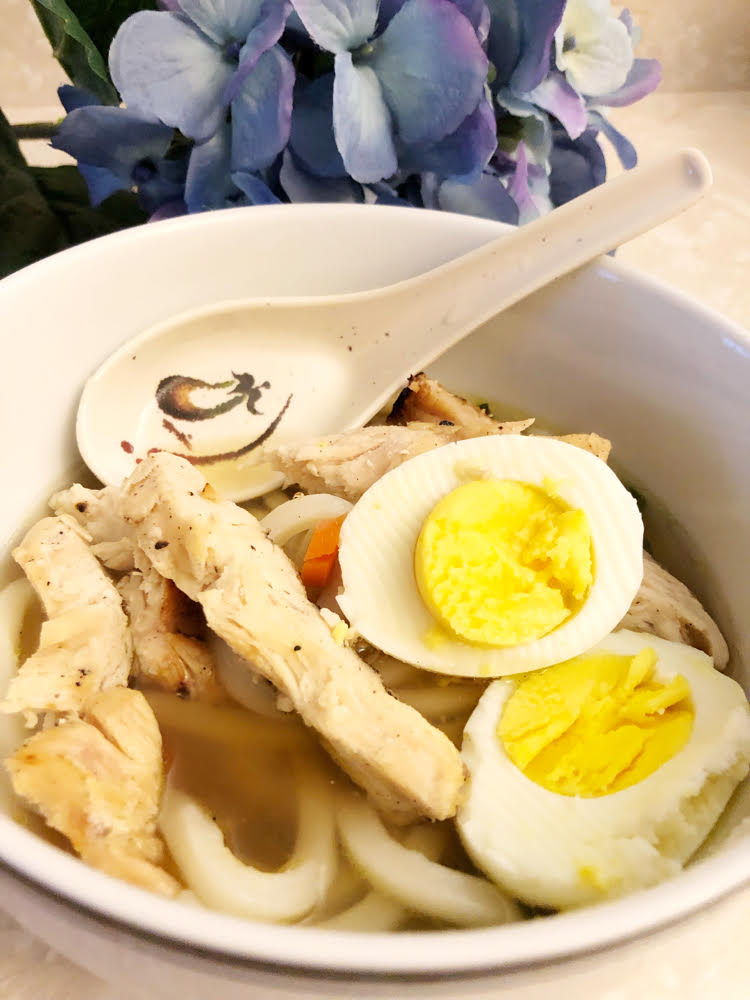 Welcome to the Taste Creations Blog Hop! The first Monday of every month, my blogging friends and I get together to share recipes — each month we share a different type of recipe. This month's theme is soup, so I am sharing one of my all-time favorite soups, udon soup! I decided to make my soup a chicken udon soup. My family and I love to go out for udon soup. Now I can also make this savory soup at home!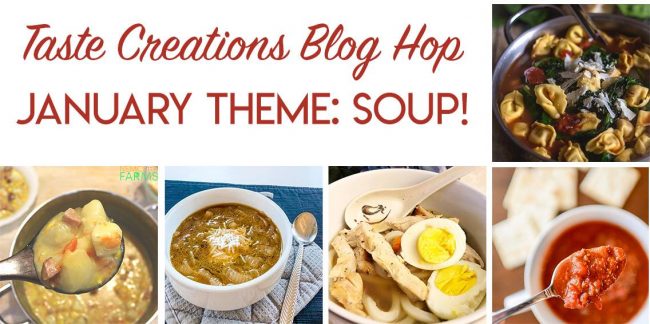 Udon soup is filled with thick wheat flour noodles called udon. Those thick udon noodles are so delicious! The udon and chicken in this soup is simmered in a soy ginger broth. I got my recipe from Jessica Gavin.
I got the udon noodles from Woo-Ri Mart, an awesome Korean grocery that opened near my home. At the grocery store, I can buy the udon noodles in the frozen food section. To use the noodles, I boil them for two minutes before adding them to my soup base.
I opted to make my own soup base by using chicken stock and using a recipe from Jessica Gavin. Her recipe calls for shiitake mushrooms, but I used enoki mushrooms, long, thin, white mushrooms popular in Japan and often used in soups. One of my twin daughters loves them!
Chicken Udon Soup with Bok Choy
(recipe adapted from Jessica Gavin)
Soup Base –
• 5 cups chicken broth
• 6 slices peeled fresh ginger, 1/4-inch
• 3 cloves garlic, crushed
• 1 green onion, cut into 2-inch pieces
Chicken Udon Soup –
• Fresh enoki mushrooms, fresh, (1 package)
• 1 tablespoon canola oil
• 1/2 cup carrots, sliced
• 2 teaspoons ginger, minced peeled fresh
• 1 cloves garlic, minced
• 1 tablespoon soy sauce
•1/4 cup sake, or dry white wine, rice wine, (optional – I didn't add the wine, since I didn't have any in my panty)
• 4 cups chicken breast, shredded cooked, (about 1 pound) – if you like, you can buy pre-cooked and shredded chicken from the grocery, or shred a rotisserie chicken.
• 1/8 teaspoon black pepper, more as needed
• kosher salt, as needed
• 15 ounces udon noodles (If you don't have udon noodles, you can substitute spaghetti noodles.)
• 8 halves of hard-boiled cooked egg (optional)
• 1/4 cup green onions, diagonally cut
• 10 ounces baby bok choy, cut into 4 sections
Instructions
Soup Base –
• Wash mushrooms in a Colander
. If desired, cut off the bottom ends of the mushrooms. Separate the clump of mushrooms into individual mushrooms. Set aside.
• Combine a small amount of the mushrooms, chicken broth, ginger slices, crushed garlic and green onions in a large saucepan or Dutch Oven
.
• Bring to a boil. Cover, reduce heat and simmer 20 minutes.
• Turn off heat and let stand for 10 minutes.
• Use a Slotted Spoon
to remove the solids and discard. Strain stock through a sieve over a bowl; discard solids.
Chicken Udon Soup –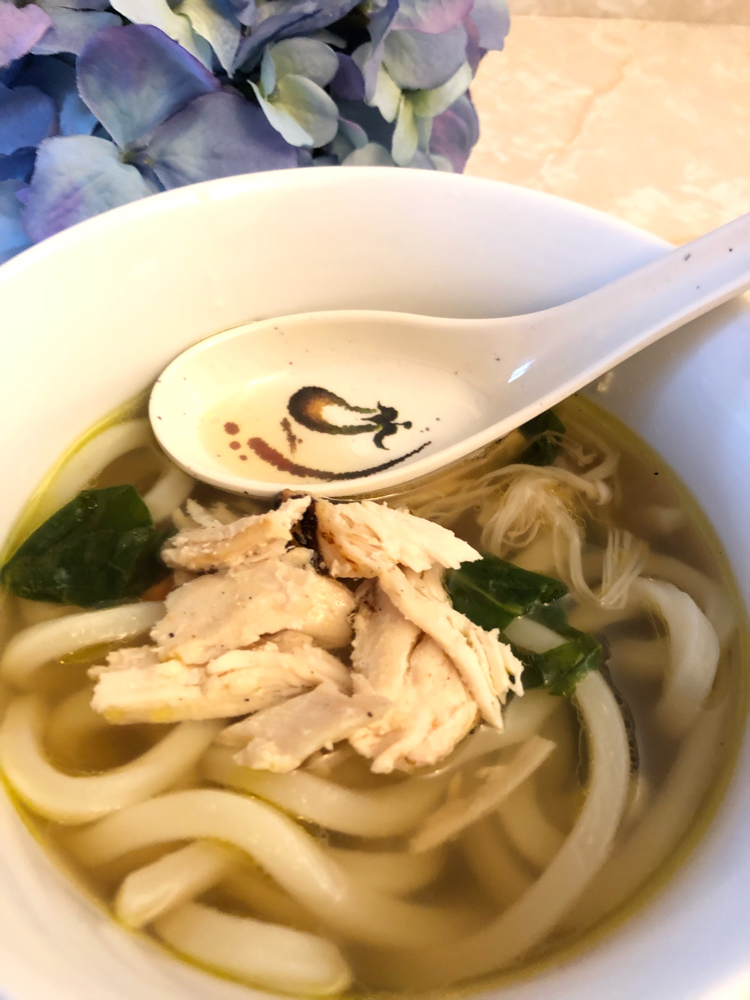 • Heat a large saucepan or Dutch Oven over medium-high heat.
• Add canola oil to pan; swirl to coat. Add reserved mushrooms and carrots to the pan and sauté for 2 minutes.
• Add minced ginger and minced garlic; sauté for 1 minute.
• If desired, add the sake or wine, and cook for 4 minutes, scraping pan to loosen browned bits.
• Add strained stock to pan. Bring to a boil and reduce heat to medium-low.
• Add soy sauce and pepper, taste and season as needed.
• Add shredded chicken and bok choy, simmer for 2 minutes or until chicken is thoroughly heated.
• Cook udon noodles according to package directions. (My udon noodles require boiling them for 2 minutes.) Omit the additional seasoning included with the noodles, if included. Drain.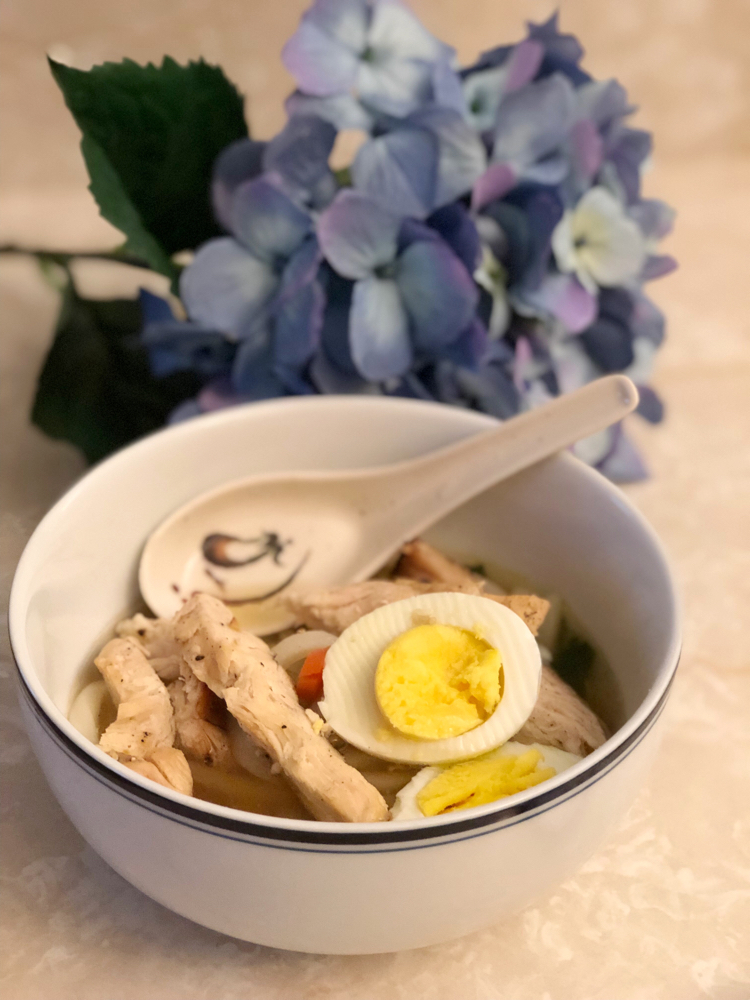 To serve, divide the noodles evenly among 4 soup bowls
. Add 1 cup soup and vegetables to each bowl. Sprinkle each serving with 1 tablespoon green onions and serve with hardboiled egg if desired. I like to use Asian soup spoons
when I serve udon soup. The spoons hold a lot of broth and have plenty of room to hold the Udon noodles. too. It's also fun to serve the soup with chopsticks
for picking up the udon.
Be sure to check out my friend's delicious soup recipes!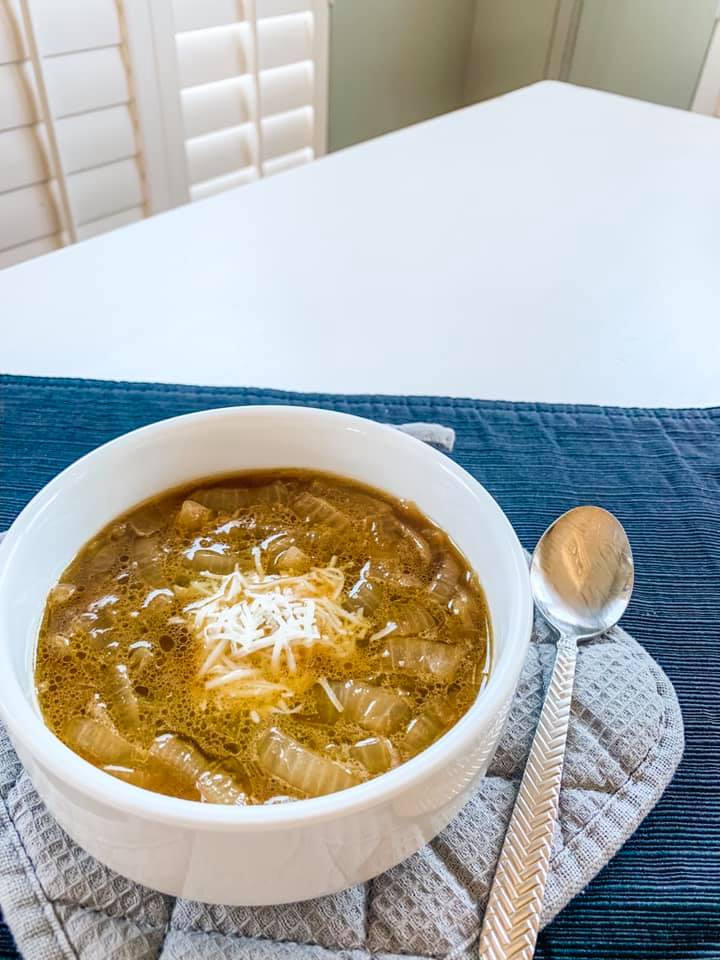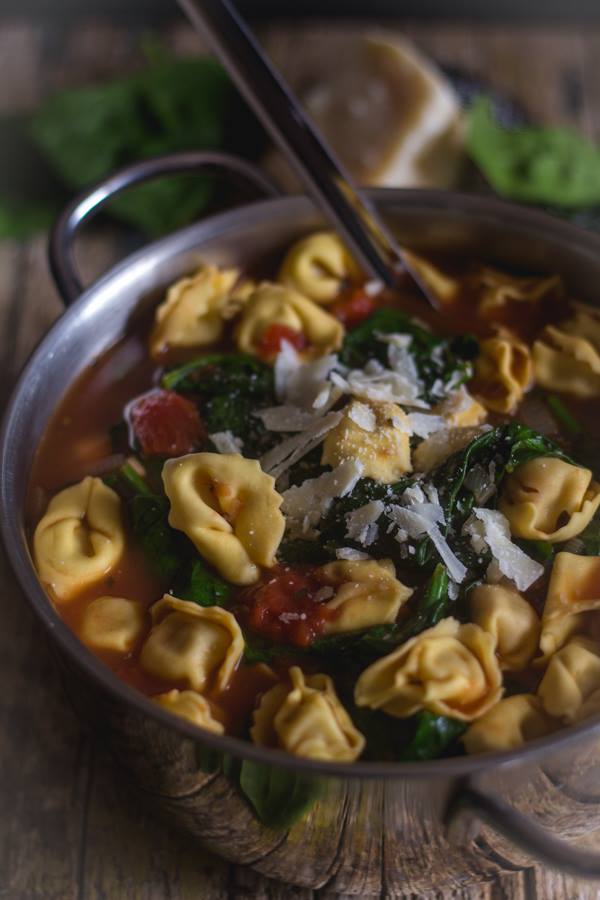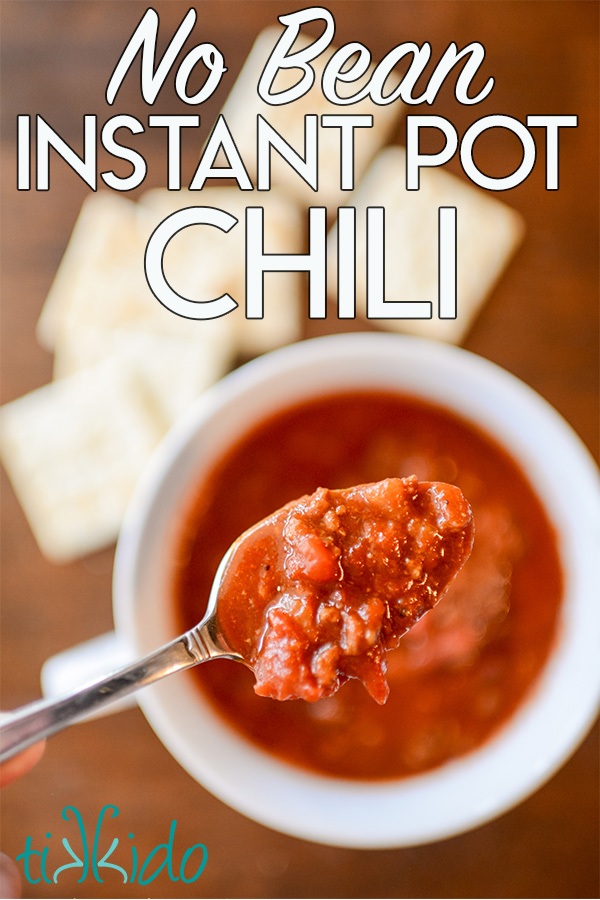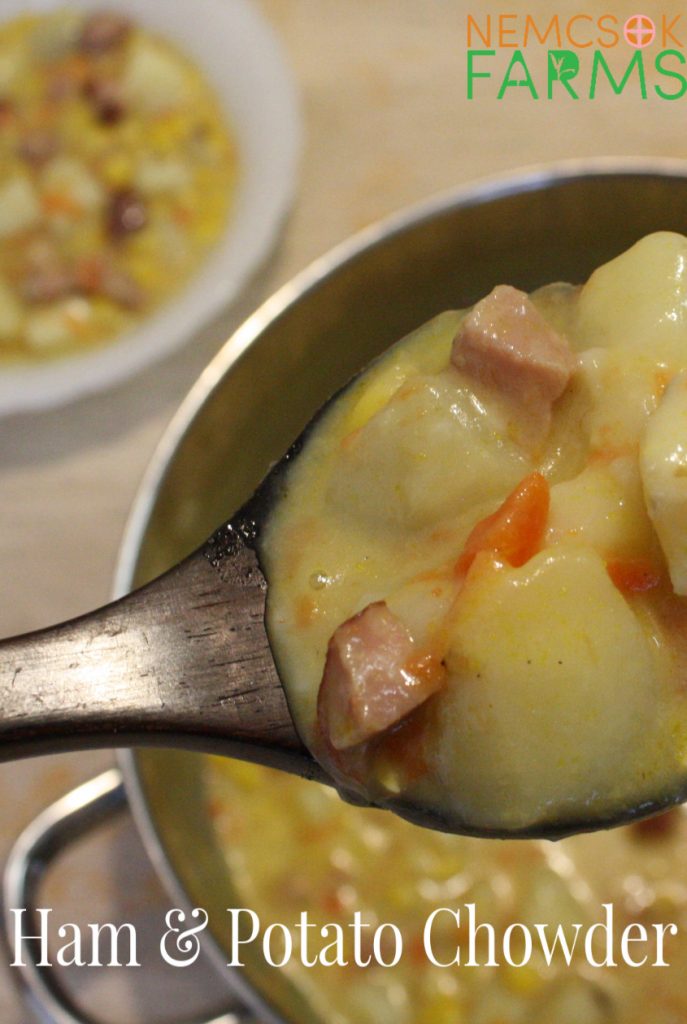 Click this link for even more soup recipes!