Happy Monday! Welcome to the Taste Creations monthly recipe link up! The first Monday of every month, my blogging friends and I get together to share recipes along a certain theme. With Valentine's Day coming up, this month's theme is giftable chocolate recipes!
I decided to share an easy chocolate truffles recipe that you can use to whip up delicious Valentine's Day treats for your family and friends. This recipe requires very little skill but creates such yummy treats! I made some of these truffles last week, and they went very quickly!
You'll be surprised how few ingredients and how little skill you need to make these wonderful homemade candies! I adapted my recipe from Simply Recipes.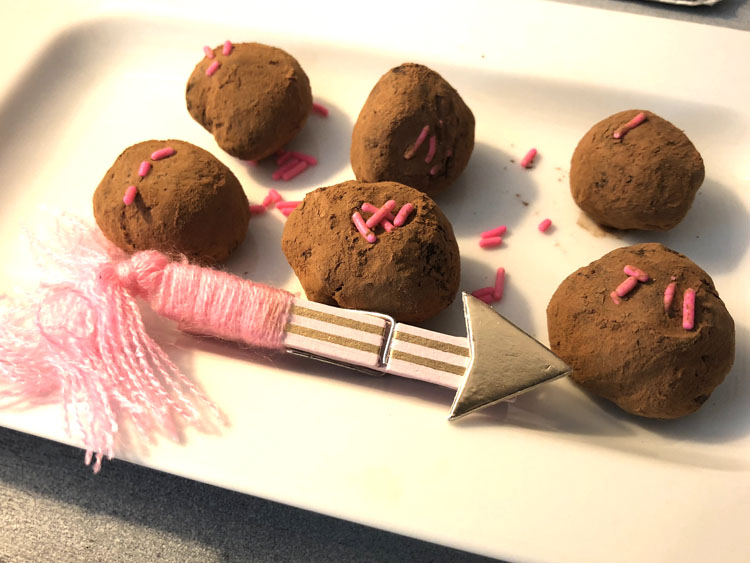 Ingredients
8 ounces of semi-sweet chocolate chips
1/2 cup of heavy whipping cream
1 teaspoon of vanilla extract
Toppings of choice:
Cocoa powder
Chopped nuts
Crushed freeze dried raspberries
Shredded coconut
Sprinkles
Instructions
Pour chocolate chips into a bowl.
With the stove burner on low, heat the cream to a low simmer in a sauce pan.
Once the cream is simmering, turn the burner off and pour the cream over the chocolate. Add the vanilla and stir the chocolate-cream-vanilla combination until smooth. Place the bowl in the refrigerator for at least two hours or until the chocolate is chilled and hardened.
Remove the chocolate from the refrigerator. Line a small tray or lidded glass container with parchment paper.
Use a teaspoon to scoop out the chocolate in small portions. Use your hands to roll the chocolate into small balls. (This part of the recipe is messy, as some of the chocolate will get on your hands.)
Chill the rolled balls for several hours. Once they are chilled, remove the truffles and roll them in the topping(s) of your choice. Serve the truffles or keep them refrigerated until you are ready to give them to family and friends.
Be sure to visit my friends' wonderful chocolate recipes below!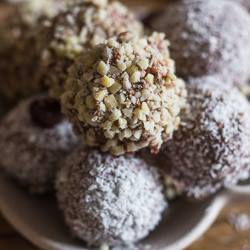 Double Chocolate Cookie Truffles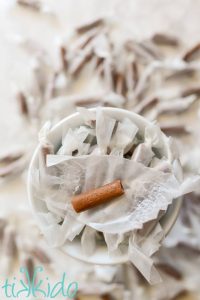 Homemade malted chocolate tootsie rolls