* Thanks to Aardvark all-natural paper straws for providing the lovely paper straws for this post! All opinions expressed in this post are 100% my own.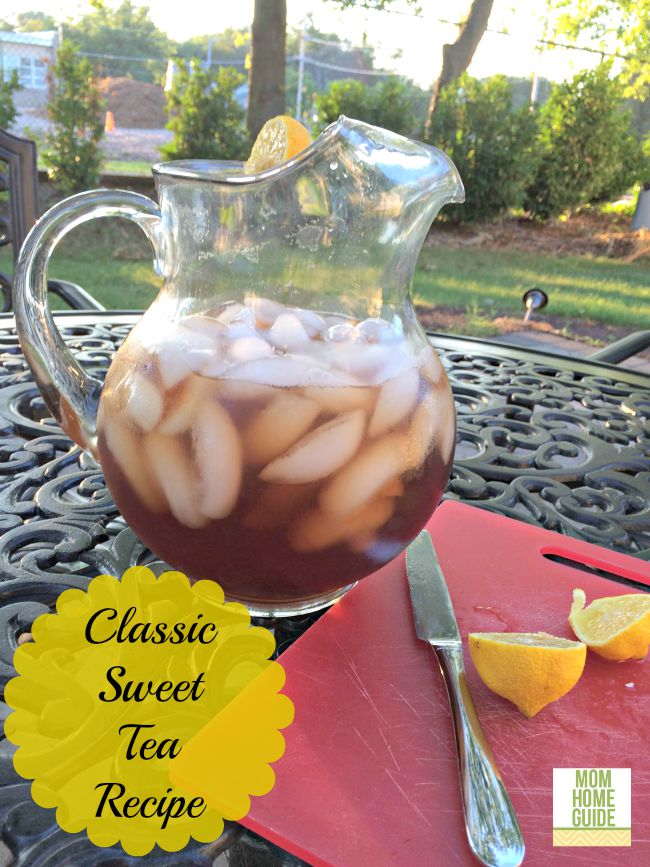 Ever since my family got our new Aquascape patio pond, my daughters and I have been spending much more time on our patio! We love to sit outside, listen to the sounds of the trickling water in the pond and watch the fish swim among our pond's beautiful new plants!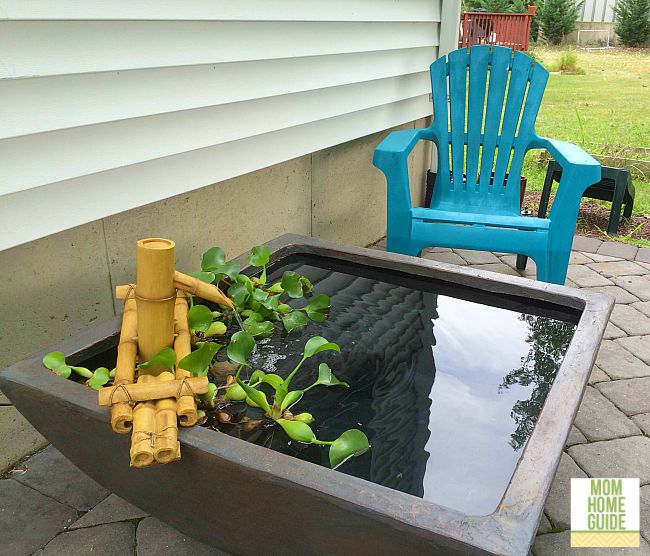 Easy Sweet Tea Recipe
The temperatures have been in the 90s here in New Jersey this week — so sitting on the patio can make one quite hot after a while! So I've been brewing our own sweet tea. Sweet tea is something my daughters and I all love! Luckily, sweet tea is quick and easy to make! This is my recipe:
ICED TEA INGREDIENTS
3 quarts water
2 pitcher-sized cold brew tea bags (you can use either regular or decaf tea bags)
Lemon slices to garnish your pitcher and glasses
SIMPLE SYRUP RECIPE
1 cup water
1 cup sugar
DIRECTIONS
Bring 3 quarts of water to a boil in a pot or teapot. When the water starts to boil, remove your pot from the heat. Add your tea bags and brew for about 5 minutes. (To adjust the strength of your tea, brew for fewer minutes for a lighter tea, and more minutes for a stronger tea. My kids and prefer a lighter tea.) Remove tea bags.
In a separate pot, heat 1 cup of water to a boil and stir in 1 cup sugar until dissolved to create a "simple syrup." Stir the water/sugar mixture into your brewed tea.
I like to serve my tea in a glass pitcher, so I usually let my tea cool a little bit before pouring it into the pitcher. (Quick temperature changes can cause some glass to crack.) I then add some ice cubes and let the tea chill for a bit in the fridge before bringing it out to my kids!
For extra color and flavor, I like to garnish my pitcher and our glasses with slices of lemon. For extra fun, I like to serve our tea in mason jars and accompany each glass of iced tea with a paper straw.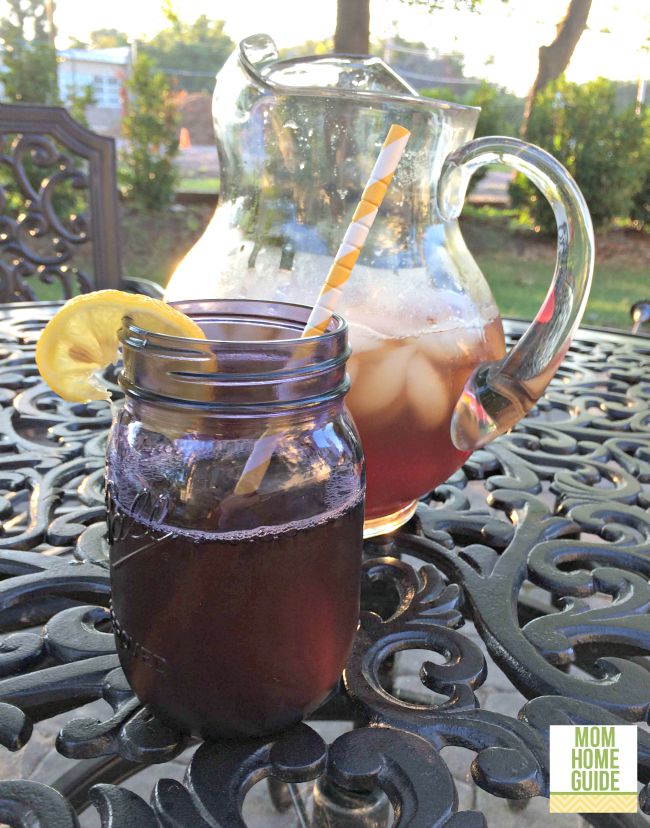 I love the all-natural paper straws that I recently received from Aardvark! The paper straws are made in the USA, 100% FDA food-grade approved, biodegradable and compostable. I love the yellow, white and red patterns in the below package of straws!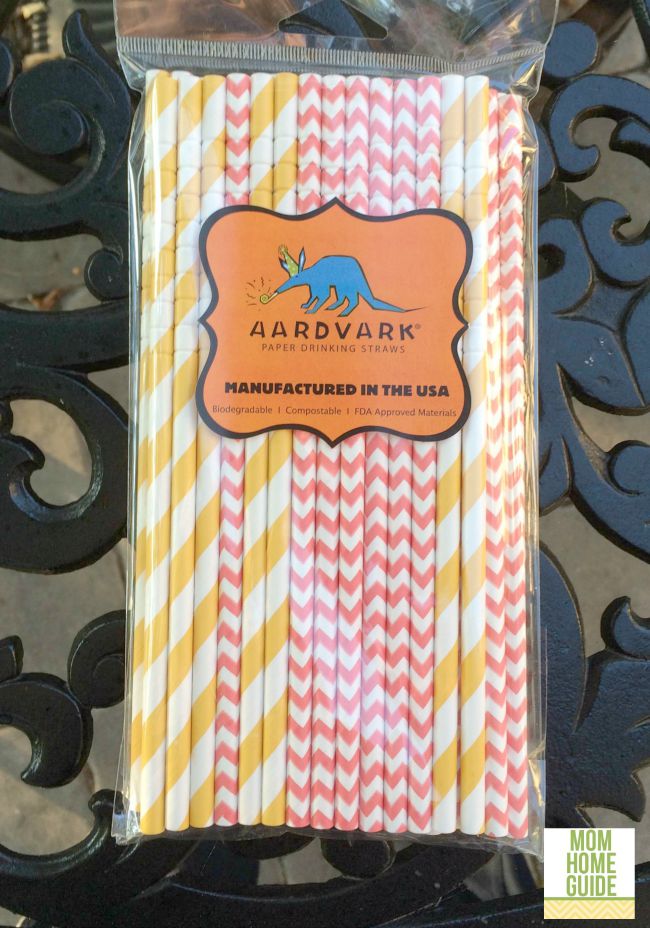 I really like how safe and natural the Aardvark straws are! Plus, they come in all sorts of fun designs and colors — which my kids love! I like that I can use these straws without guilt — I always recycle plastic straws when I wind up using those. I definitely prefer using all-natural paper straws!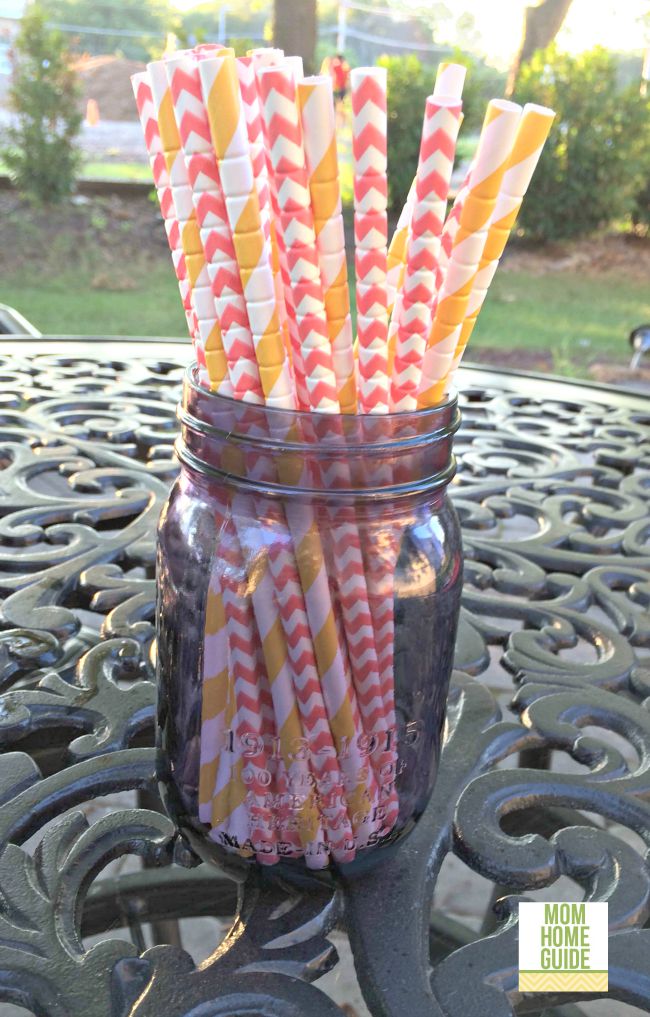 I am a total New Jersey girl and sweet tea isn't exactly a New Jersey tradition. But this recipe works for me and my kids! If you have a different recipe for sweet tea, please feel free to share it in the comments!