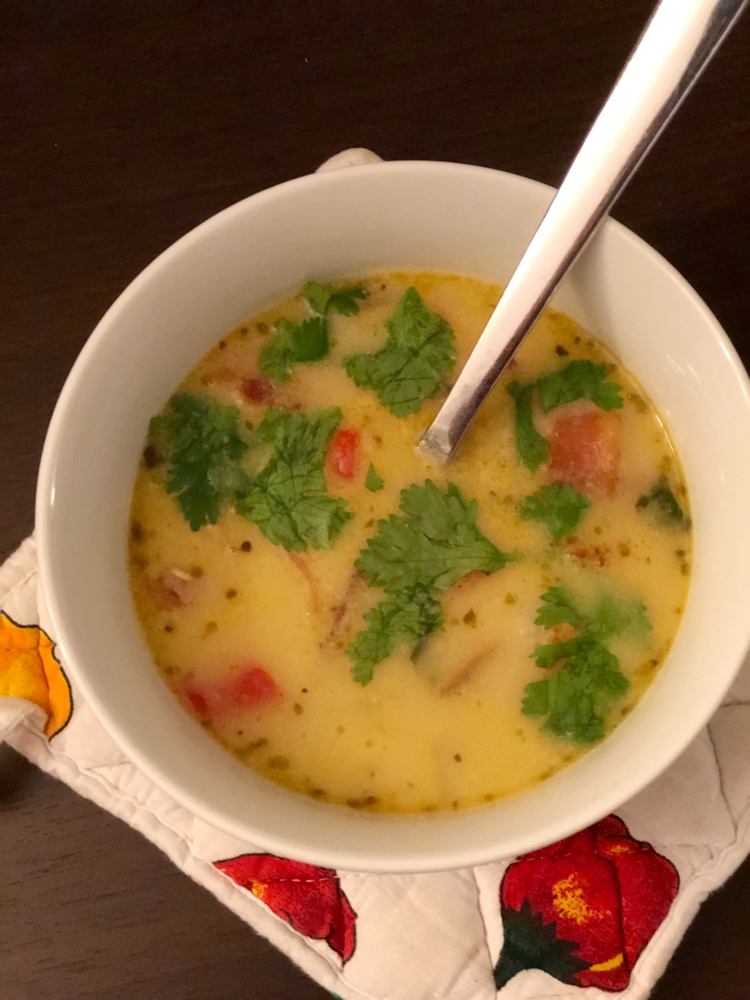 I love all kinds of soup. I especially like Thai coconut milk-based soups and corn and potato chowders. When I spotted a recipe for corn with potato chowder soup made with coconut milk on blog, Vegan Heaven, I had to give it a try!
I am sharing my experience making this delicious corn and potato chowder for the Pinterest Challenge blog hop. The challenge is an encouragement to not just pin projects and recipes, but to make them happen! Be sure to visit the links at the end of this post to see the great things my blogging friends tackled this month!
Visit the links below to see some of what I accomplished for previous Pinterest challenges: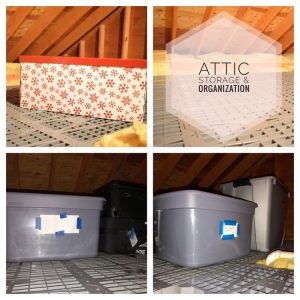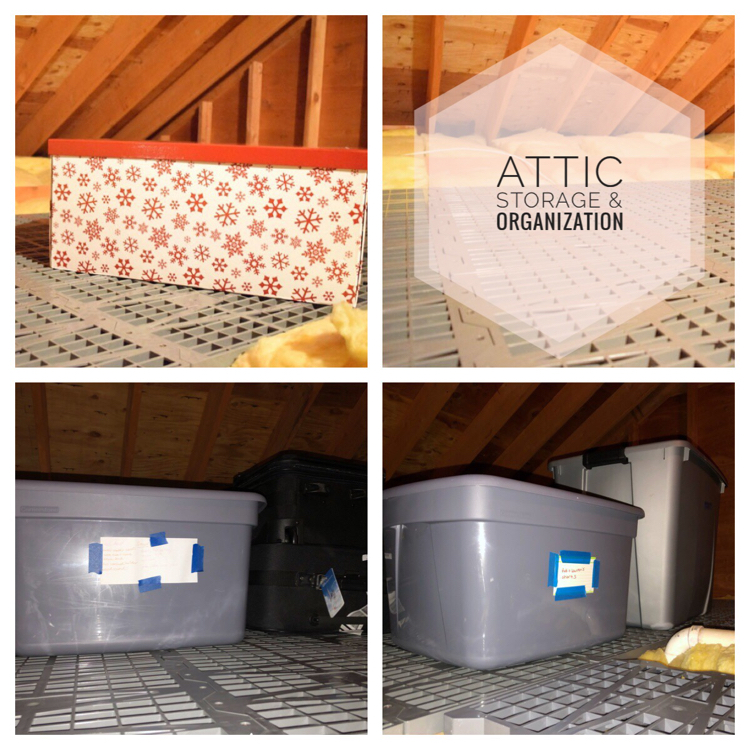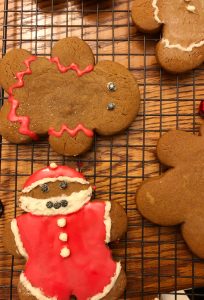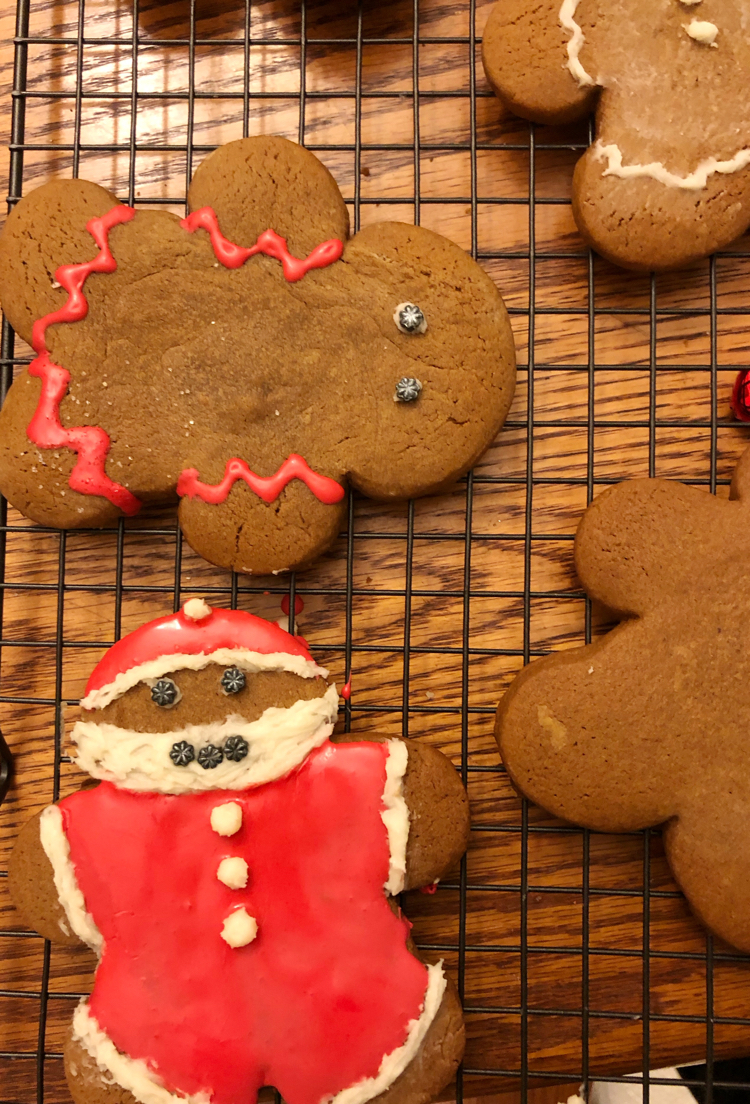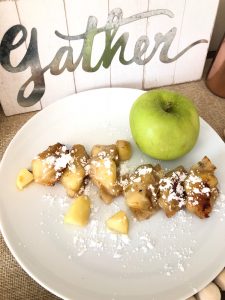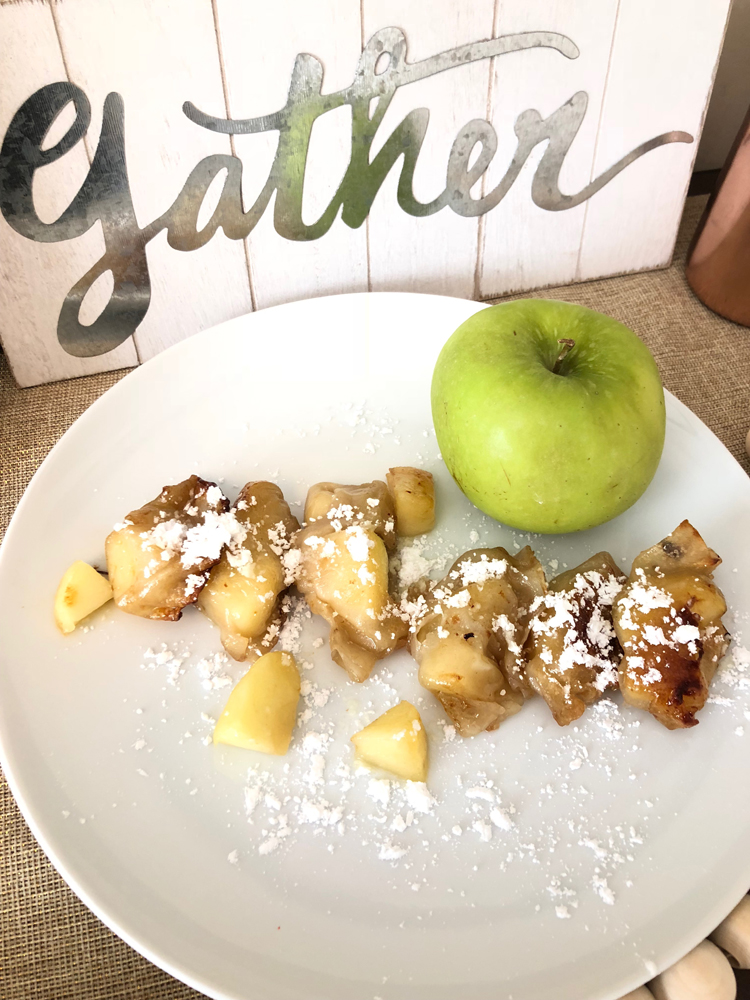 Coconut Milk Corn Chowder with Potatoes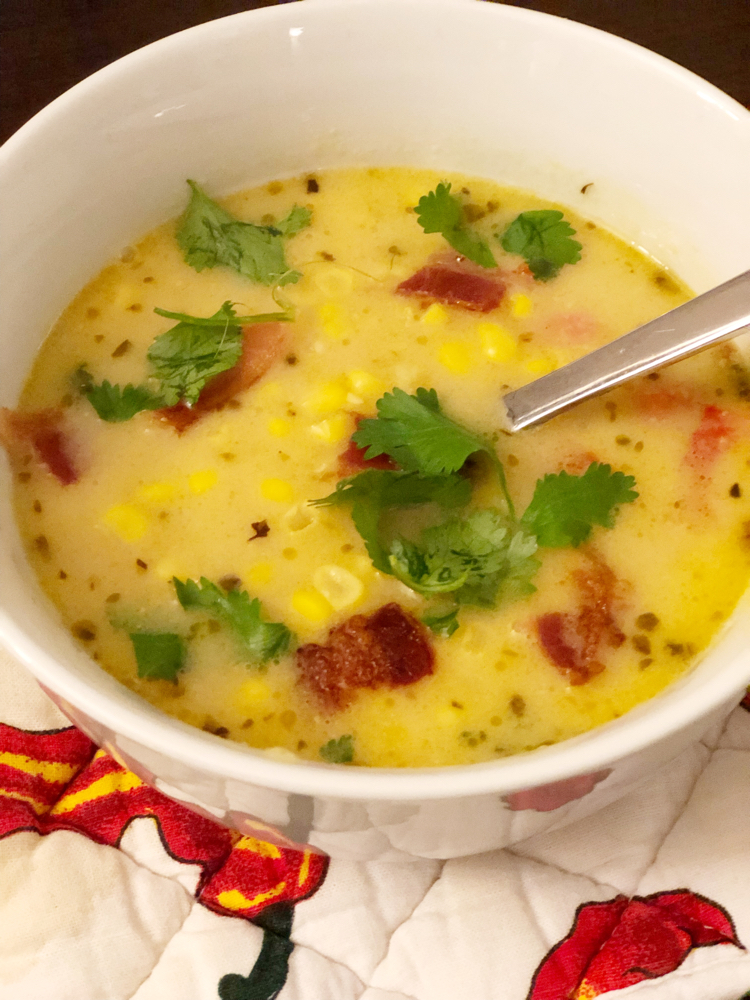 This coconut corn chowder with potatoes is easy to make and can be made completely vegetarian with veggie broth, or with some chicken broth as I did. (I just happened to have chicken broth in my pantry.)
I found this soup quick to make and delicious, too! I thought I would have leftovers when I made this soup. But, my family ate every last bit of this comforting and savory soup.
Coconut Milk Corn & Potato Chowder Recipe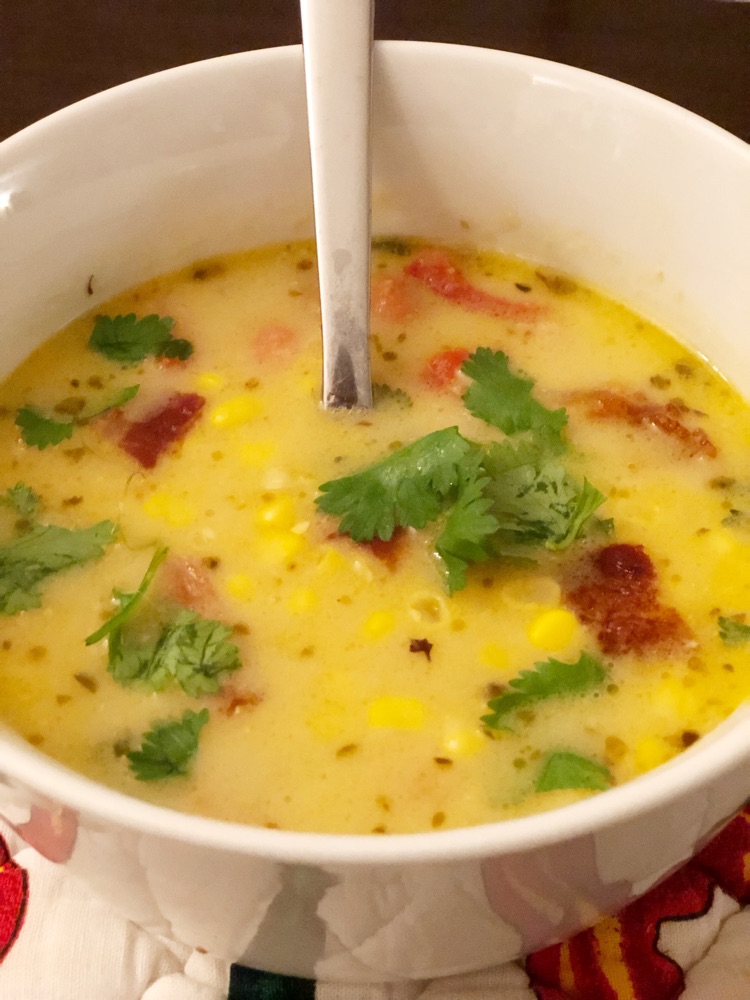 (Adapted from a recipe by Vegan Heaven)
Ingredients
3

medium-sized russet potatoes, cut into cubes

5

cups

corn kernels

(I used canned)

2

stalks of celery, chopped

1

onion, finely chopped

2

carrots, sliced

1 red bell pepper, chopped

4

cups

chicken broth (use vegetable broth for a vegetarian option)

1.5

cups

coconut milk

salt, to taste

black pepper, to taste

1/2

cup

fresh cilantro, chopped
Instructions
Cut all the vegetables into bite-sized chunks or slices. Put 2 cups of the corn in a blender with the coconut milk. Blend until smooth. Set aside.

In a large pot, sauté the onion in some oil until it becomes translucent. Add the vegetables, the chicken broth and the pureed corn. Bring to a boil and cook for about 15 minutes or until the vegetables are tender.

Season the soup with salt and pepper and sprinkle with the green onion and cilantro.
To join next month's #pinterestchallenge, click here to sign-up ? March Pinterest Challenge
---
Now let's see what other things Pinterest inspired! Head over and visit the other hosts to see what they crafted, cooked, built, or tried!
Erlene – My Pinterventures • Jenny – Cookies Coffee and Crafts
Debbee – Debbee's Buzz • Bri – Halfpint Design • Julie – Sum of their Stories
T'onna – Sew Crafty Crochet • Beverly – Across the Boulevard • Debra – Shoppe No. 5
Roseann – This Autoimmune Life • Cherryl – Farm Girl Reformed
Leslie – Once Upon a Time & Happily Ever After • Kelley – Simply Inspired Meals
Lydia – Lydia's Flexitarian Kitchen •Joanne – Our Unschooling Journey
Kristie – Teadoddles • Gail – Purple Hues and Me • Ashley – Emory Farm
Kristie – Love My Little Cottage • Crissy – First Day of Home
Habiba – Craftify My Love • Marie – The Inspiration Vault • Emily – Domestic Deadline
Lauren – Mom Home Guide • Maria – Simple Nature Decor
Alexandra – Eye Love Knots • Lynne – My Family Thyme Terri – Our Good Life
Marci – Stone Cottage Adventures • Terrie – Decorate & More with Tip
Susan – SuzerSpace • Kim – Kimspired DIY • Pili – My Sweet Things
Kelli – K's Olympic Nest • Erin – The DIY Nuts • Shirley – Intelligent Domestications

Pinterest Inspired Projects