The weather has been hot here in New Jersey, but that hasn't stopped me from doing some gardening!
The other day I got it in my head to beautify the strip of grass that lies between the curb and the sidewalk at the front of the house. I mean, what is that little bit of grass for, anyway? It's a pain to mow and all that really grows there are weeds and crabgrass. Not pretty.
So while the kids were playing on the Slip N Slide the other day, I got out a shovel and removed the grass — I was surprised at how quickly the grass came up.
I then planted a flat of impatiens that I picked up for not very much at the local garden store.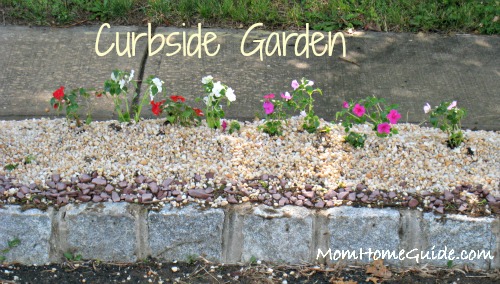 Instant Curb Appeal
After I planted the flowers, I put down some pea pebbles to prevent weeds. I think it looks OK, but I am wondering if just plain mulch would have looked better — what do you think?
Next year, I'd like to plant some perennials in my new street side garden so I won't have to buy new flowers for the curbside garden every year. I wonder what kind of perennial plants or flowers would look good in that space?