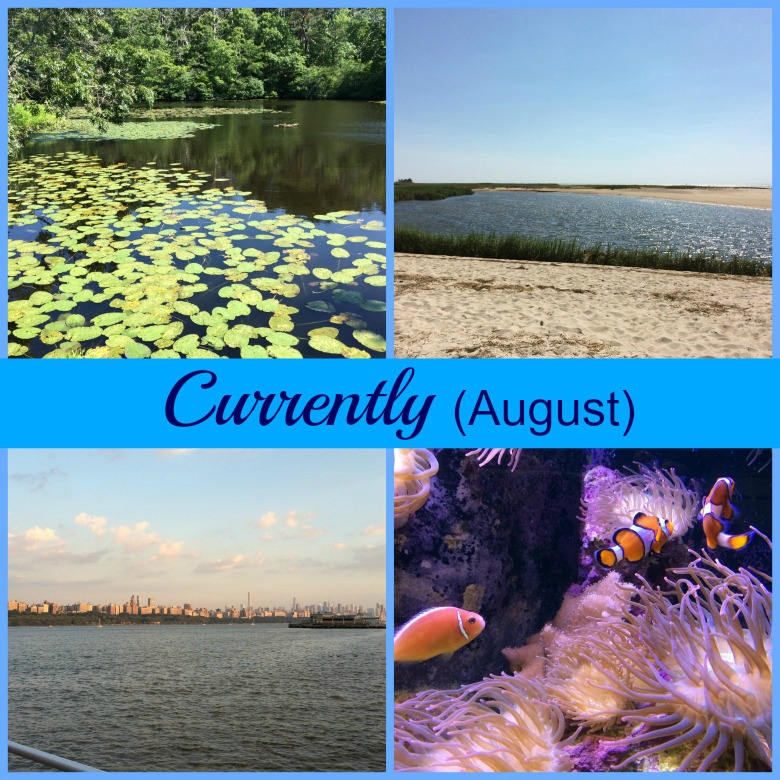 For the past few months, I've been writing a "Currently" post and linking up with my friend Carrie of Curly Crafty Mom's "Currently" post. In our Currently posts, we share fun tidbits about what's going on in our lives!
For me, I can't believe that it's August already! My kids have already enjoyed two weeks of day camp together, and my husband, kids and I took a week-long vacation in Mystic, Conn., and Cape Cod, Massachusetts.
My kids, husband and I LOVED Mystic! Our first night there we had a fantastic dinner at a place called Ancient Mariner. I had the most delicious scallops! On our walk back to our hotel, we took in some of the scenery at the Mystic Seaport along Mystic River and got smoothies and ice cream.
The next morning, after a great breakfast at our hotel, Hyatt Place Mystic, we spent a few hours at the Mystic Aquarium. We loved the fish, seals and sea lions! (We've been a fan of clown fish, like the fish below, after seeing the Disney movies "Finding Nemo" and "Finding Dory.")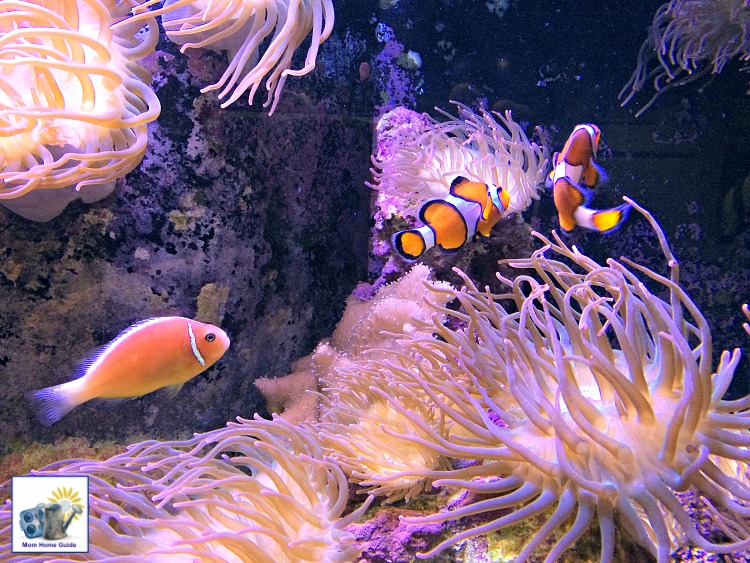 After the aquarium, we stopped by Olde Mistick Village and had the most amazing grilled cheese sandwiches at the Bleu Squid Bakery & Cheese Shop. (My sandwich must have had at least a half pound of cheese on it.) Then we drove the two hours or so to our hotel on Cape Cod, the Bayside Resort Hotel in West Yarmouth, Mass. We loved its indoor and outdoor pools, beautiful beach on the salt marsh, and the bonfire for roasting marshmallows at night!
On our first full day in Cape Cod, my family and I visited the town of Provincetown, Mass. We enjoyed the scenery, browsed some shops, and enjoyed some gorgeous scenery. I loved this view of kayaks along the water.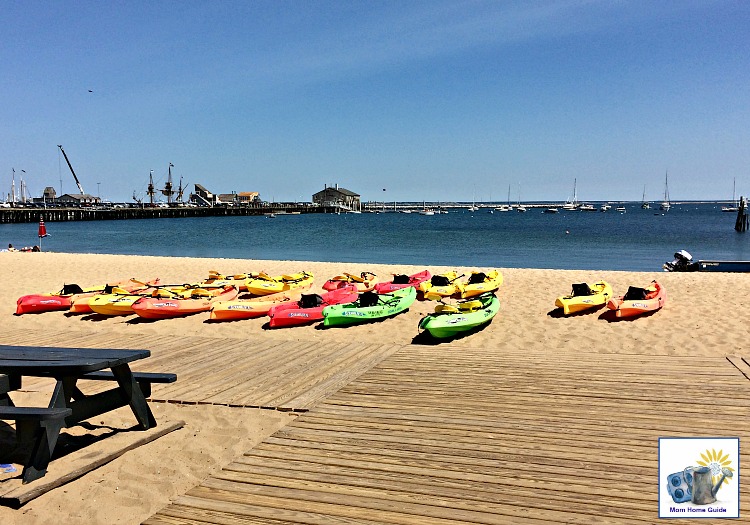 That evening, we drove a few minutes from our hotel into Hyannis, Mass, and had dinner on the harbor at Baxter's Restaurant. We ordered fresh seafood at the window, and carried our food to a table on the dock overlooking the harbor. We looked out at the harbor's twinkling lights and at the ducks swimming below. I again had some delicious scallops.
For our last full day on the cape, we traveled to the Chatham Pier Fish Market. We watched the fishermen unload their catch and throw their scraps to the seals waiting in the water below. It was amazing! After watching the seals, we stopped off at the fish market for fresh lobster bisque and clam chowder.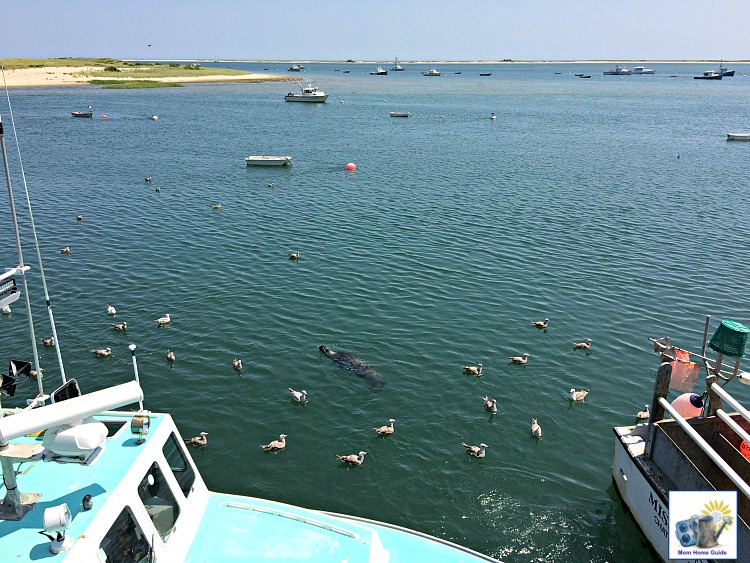 After chowing down at the fish market, my family and I headed to Wellfleet Bay Wildlife Sanctuary, run by Mass Audubon. I think this was my favorite part of the trip!
At the wildlife sanctuary, we hiked through lovely pine woodlands, where we saw a scenic pond.
My family and I then walked a boardwalk that weaves through a beautiful salt marsh.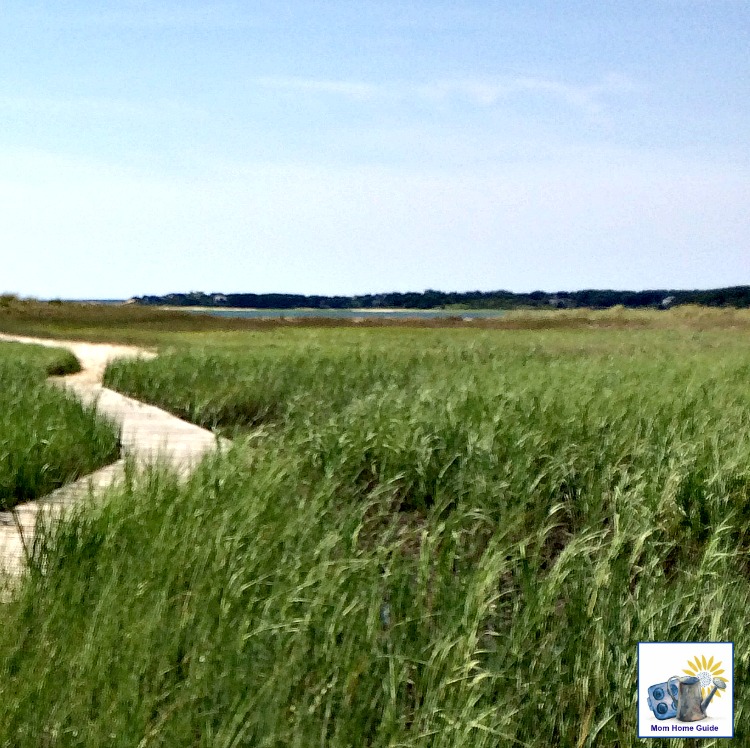 The trail we took opened up onto a breathtaking sandy barrier beach. The beach was amazing — for most of the time, we were the only people there, and we could watch tiny crabs digging holes in the sand.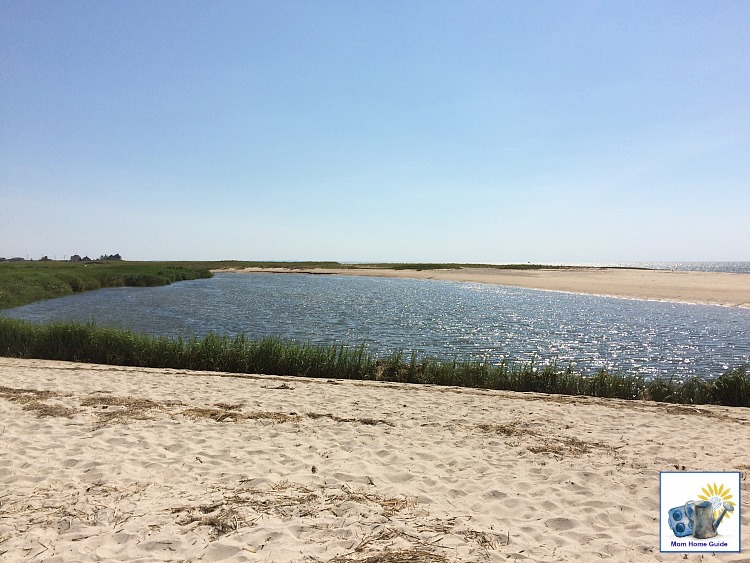 On Friday, we enjoyed breakfast at the hotel, and then headed home. My husband was worn out from our trip, so I drove 5 of the 6 hours back home — including an hour of bumper to bumper traffic on the George Washington Bridge. At least my daughters and I got to jam to the music on the radio together while my husband slept. (He usually keeps the radio off while he's driving.) During the drive I heard the song "Lost Boy" by Ruth B for the first time. Her song is so sweet and nostalgic!
Once over the bridge, we enjoyed steaming hot bowls of Udon soup in the Mitsua Marketplace in Edgewater, NJ. My daughters and I sipped bubble tea. Before jumping into the car for our last hour home, I snapped a shot of the New York City skyline.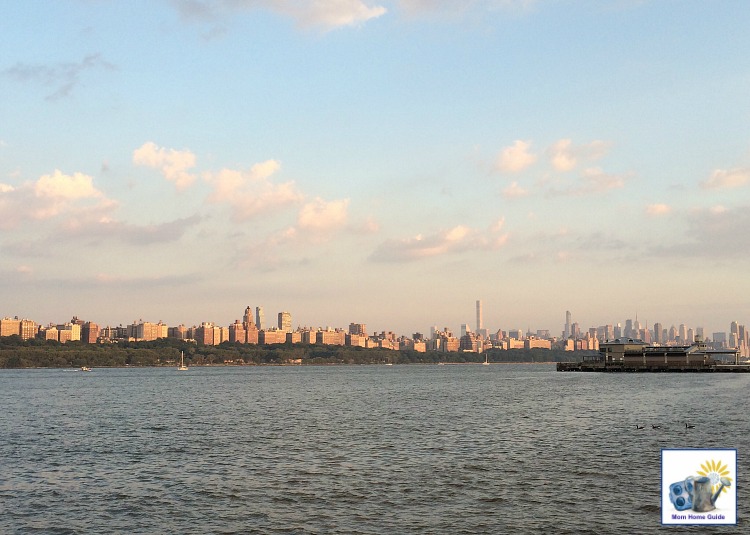 Since being home from vacation, I have been enjoying crafting with my kids, bicycling and swimming. Our family has also taken some day trips together and visited with friends. I hope to update you soon!
My friend, Carrie of Curly Crafty Mom, is also sharing her Currently post for August. She's been quite busy this month, too! Be sure to stop by and see what she's been up to!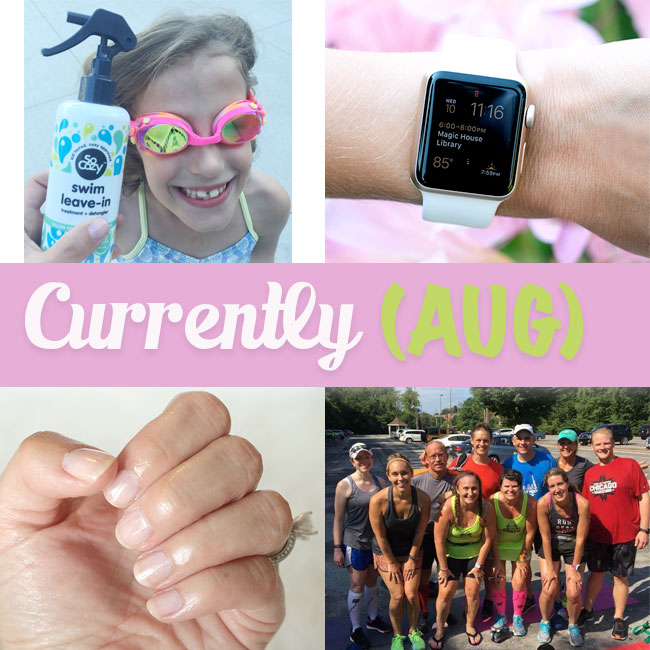 Are you a blogger who has a Currently post or have a post sharing what you've been up to this month? Please share in the comments!