*This post contains Amazon affiliate links.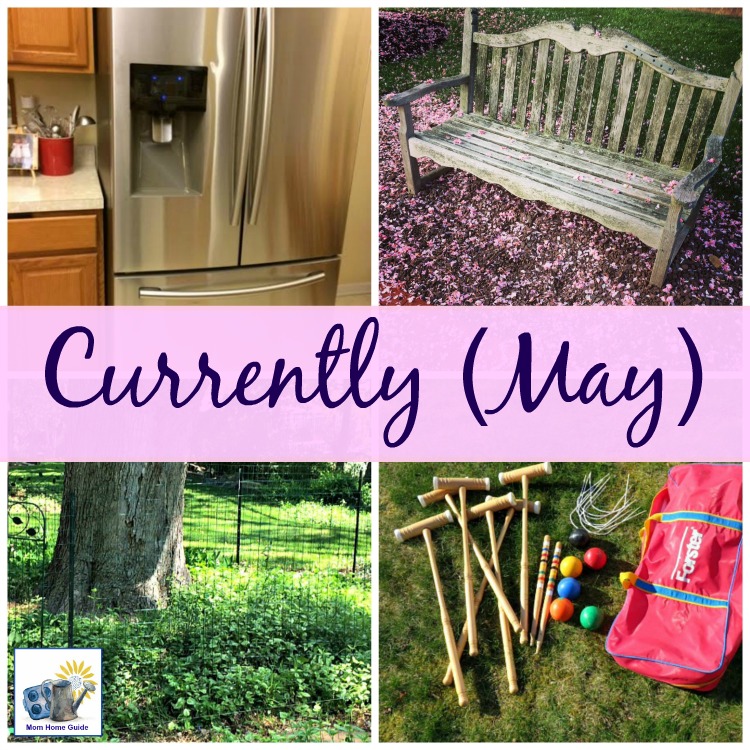 My good blogging friend, Carrie of Curly Crafty Mom, shares what's she up to every month in a "Currently" post. Carrie links her post up to a fun linky party run by Becky at Choose Happy. The Currently linky party is a welcoming place for bloggers to share what has been going on in their lives. I've decided to join in the fun with a "Currently" post of my own. In this post, I share tidbits about what's going on in my life.
Planning a Teen Birthday Party
My twin tweens are about to become teenagers this month! I am hoping to host a fun backyard party for them and their friends. My husband and I have had backyard parties in the past for our kids, and they really liked them! My girls like to plan and host the activities themselves and enjoy their time with their friends.
My daughters would like to play a variety of backyard games during the party, so I've been scouting inexpensive and DIY ways to have a bunch of games for the party. I was excited to score a croquet set for $20 on Craigslist last week! My daughters and I played a few games of croquet together last week, and had a great time!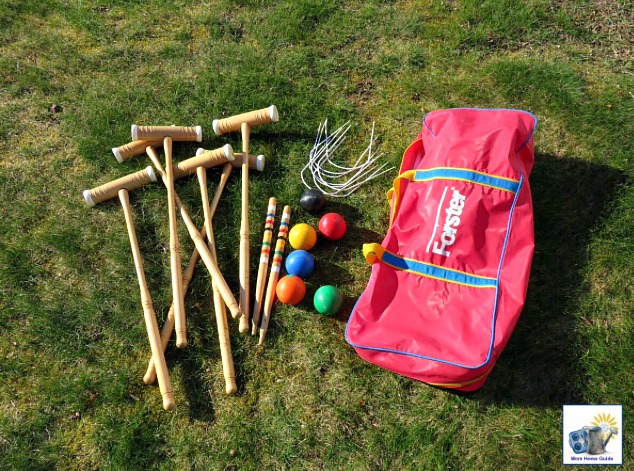 Over the next few days, I'll be searching Pinterest and the Web, etc., for party food, cake and decor ideas! (If you have any teen birthday party ideas, I'd love to hear them!)
Nature Walks
I went walking along a nature trail the other day and really enjoyed it! I am hoping to get out and walk more, and to soak in the sunshine! I tend to spend too much time inside the house blogging and working on DIY projects. Two days a week I take my daughters to music lessons at Princeton at the Westminster Choir College Campus. The campus is quite pretty, so I hope to get some walking time in during their lessons. I took the below photo on one particularly beautiful day. I'm would like to bring my Nikon D3300
on some of those walks, so I can work on my photography skills.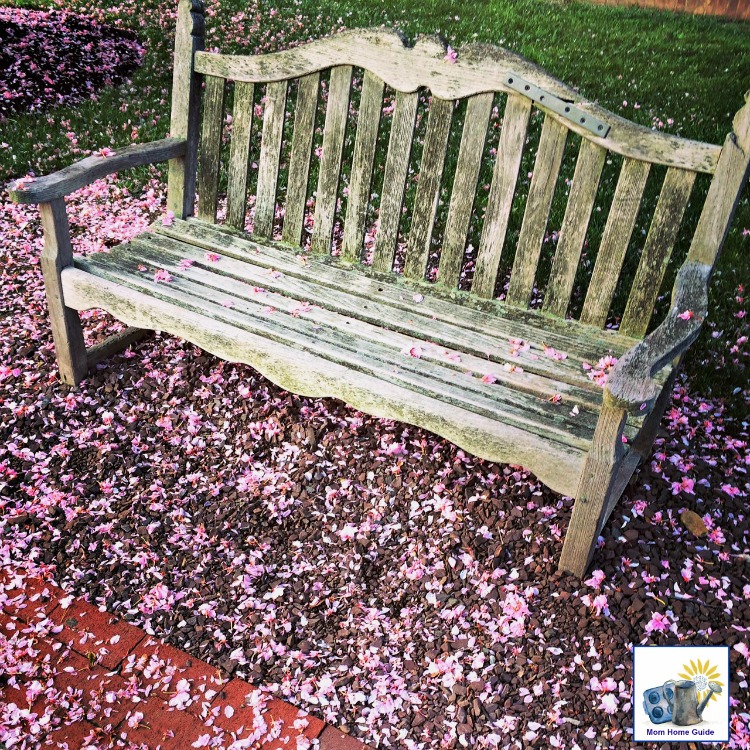 Dig in the Dirt
I'm hope to have better luck with my vegetable garden this summer! In past years, much of my garden has been eaten by rabbits and groundhogs. I've been looking into how to fence my garden and keep out those hungry critters! I was interested to see a seemingly easy garden enclosure the other day on my nature walk. I am particularly interested in the materials the homeowner used, since I already have some of the same metal stakes and plastic netting.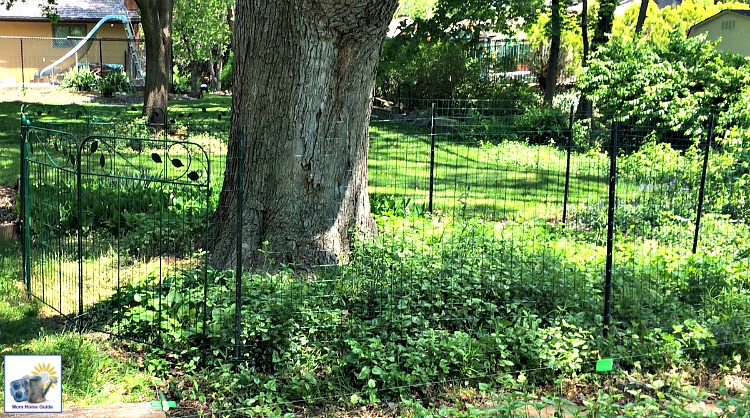 I have two raised garden beds, and am thinking of stapling the bottom of the netting to a strip of wood and then nailing that to the raised garden beds. Hopefully that extra step make it more difficult for the critters to get into my garden.
Dream Kitchen
I would love to do a budget DIY kitchen remodel. That is, if my husband would go for it! But it's highly doubtful — my husband isn't into changing or upgrading our home's decor. I don't think he'll be supportive of me trying to DIY it, either. But I continue to dream of revamping my home's kitchen. My kitchen is an all-oak kitchen, and is very old school. (But the cabinets are real wood and are in great shape.)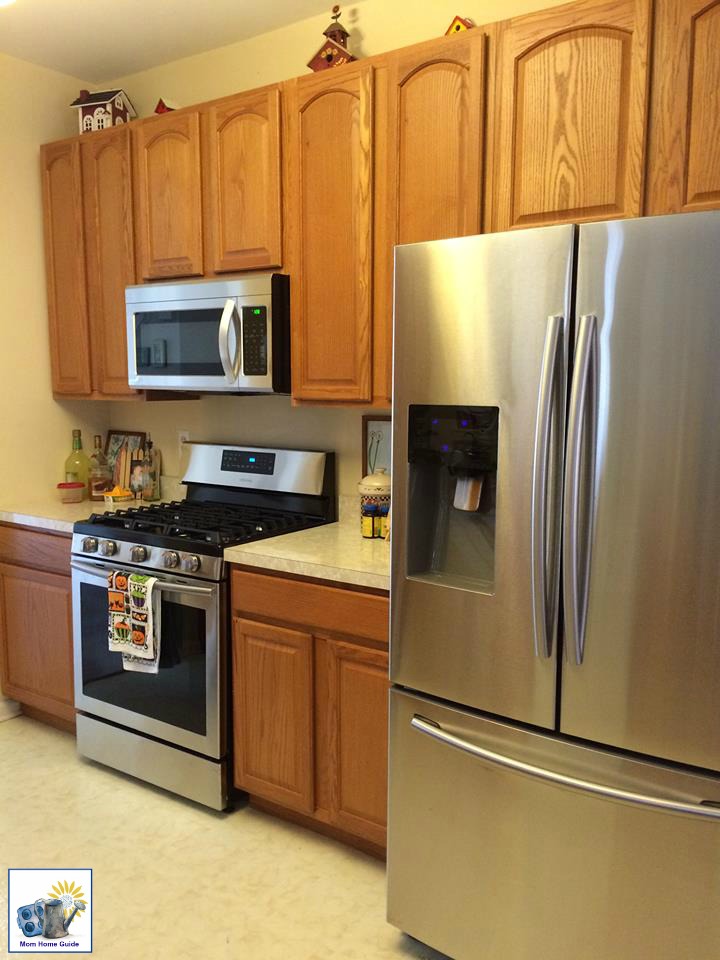 I am totally in love with the budget DIY kitchen remodel by Sonya of At Home with the Barkers (see photo below). I adore the two-tone look! I'd would like to paint my kitchen's upper cabinets an off-white, and stain the bottom cabinets a dark walnut color. I like the idea of making the upper cabinets a lighter color to lighten up the space. Or, perhaps for an easier look, I'd use General Finishes' Candelite stain on the upper cabinets, and their darker Antique Walnut stain on the lower cabinets. If I do dare to paint the upper cabinets, I would use Sonya's excellent tutorial on how to paint kitchen cabinets!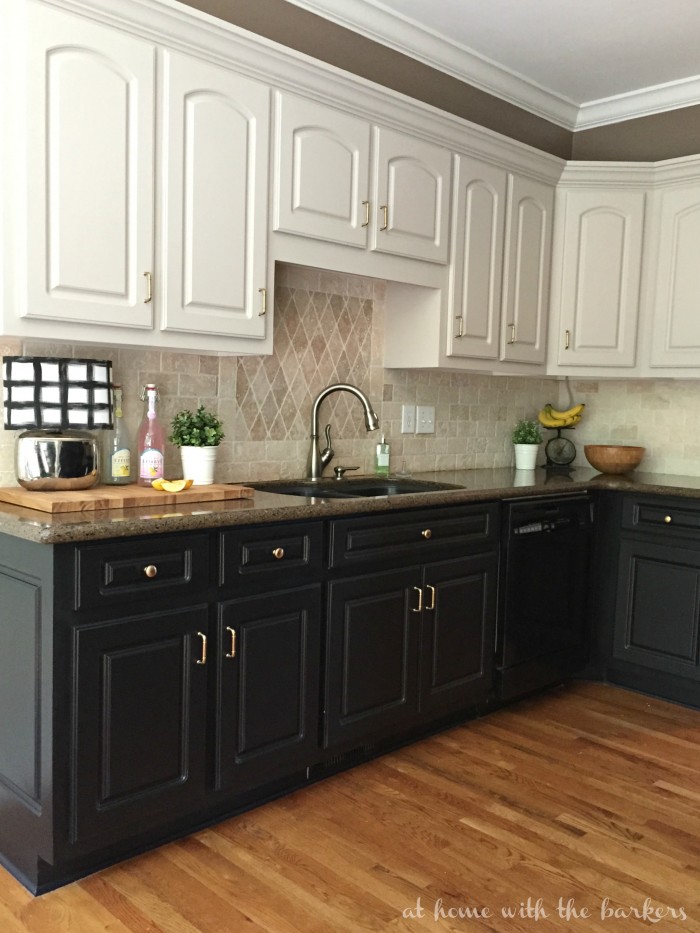 That's all for this month's Currently post! Be sure to check out the May Currently post by my friend, Carrie of Curly Crafty Mom! Also be sure to check out Becky's Currently link-up at Choose Happy.