I received the pillows described in this post for free in exchange for my honest review.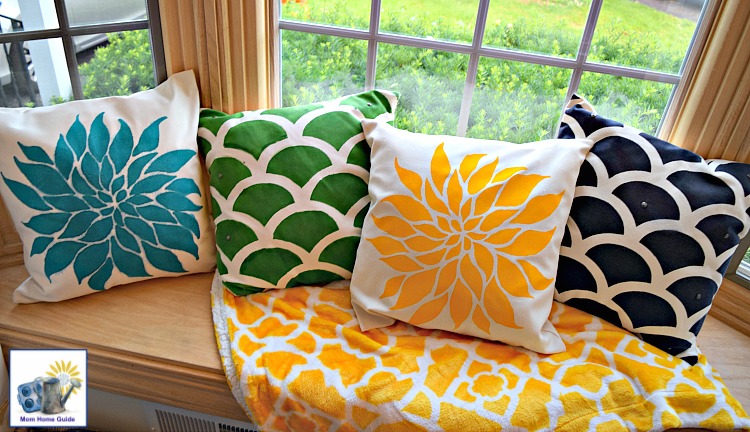 A few years ago my husband and I had a bay window installed in our living room. For a while, I was unsure as to how to dress up the window. I have been meaning to make a custom window seat cushion for the space, but haven't gotten around to it yet! In the meantime, I've found a much easier (and quicker) way to dress up a bay window.
At first, I only had a simple cushion that I had sewed on the window seat. At the time, the cushion matched the color scheme of the curtains that I had in the room.

Colorful Pillows for a Window Seat
A while back, I had the opportunity to work with Paint-A-Pillow and made some pillows for my backyard's Adirondack chairs .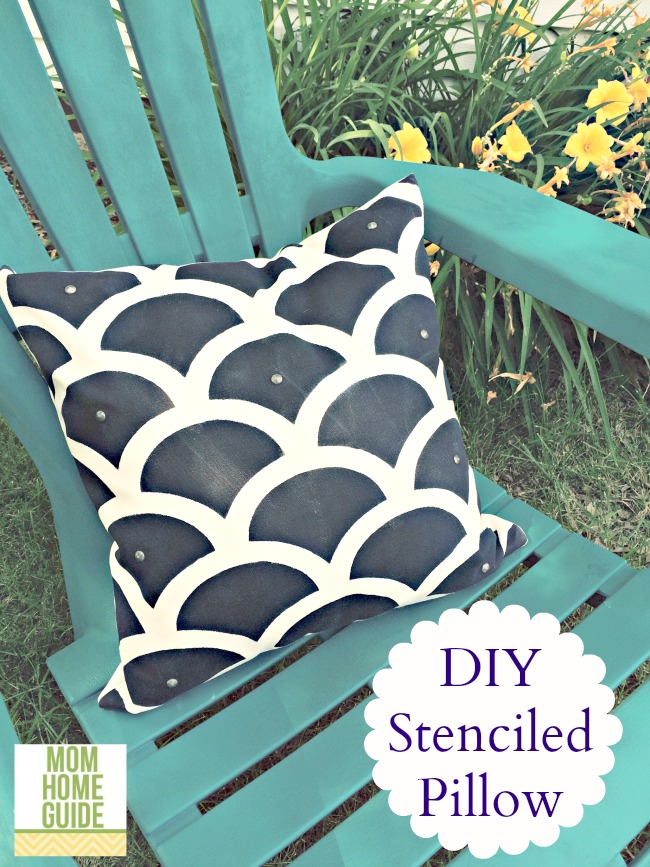 I also made pillows for a DIY garden bench I made.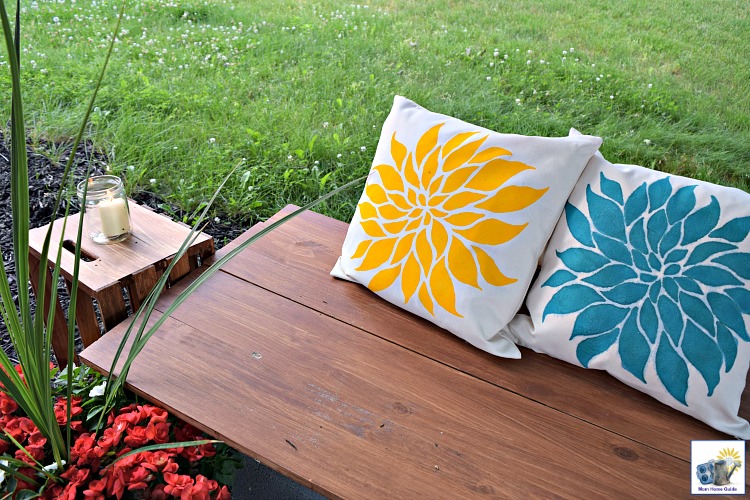 I soon realized that my colorful stenciled pillows from Paint-a-Pillow would look great on the bay window seat I also decided to add a comfy throw to the space and replace the more sedate curtains with easy DIY curtain panels that I made in a vibrant yellow and white print.
I really love all the color that the curtains, throw and pillows add to the window seat!
Maybe one of these days I'll make that custom window seat cushion, but I'm happy with the throw and pillows now.