This post contains affiliate links.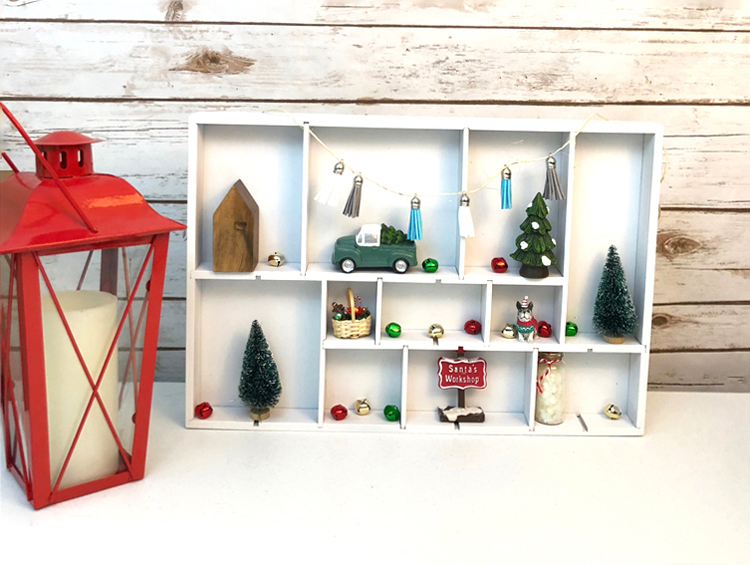 I love celebrating the holidays, especially Christmas! I often like to make my own DIY decor — it helps get me in the holiday spirit! Today I'm getting together with some sweet friends for the Handmade Christmas Decor Blog Hop. We will all be sharing Christmas decor and projects with details on how to make them! Be sure to scroll through this entire post so you can see all my friend's wonderful projects, too!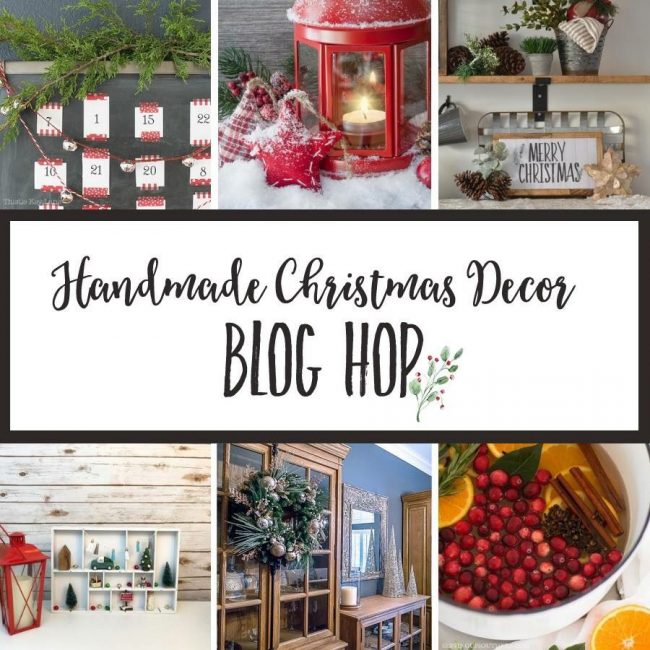 DIY Holiday Display Case | Shadow Box
I got the idea for my new homemade Christmas decor from a fun, but simple project I created for Halloween. I only made the project one day before Halloween, so I haven't shared it yet here. For Halloween, I made a simple Halloween shadow box by spray painting a bamboo drawer organizer
black.
I had ordered the drawer organizer for a kitchen drawer. It wound up being larger than I expected, though, and didn't fit the drawer. I'm not sure why I never returned it. I am glad I didn't! Once I spray painted the brown bamboo drawer organizer
black, it became a super fun display for my living room's console table. My daughters love it, and so do I!
In my display case I put a few cute Halloween figurines
that I found at the craft store, some fun Halloween stickers
and some glittery black battery-operated votive candles
for a spooky look. You can see in the below photo how my DIY Halloween shadow box/display case looked on my living room's console table.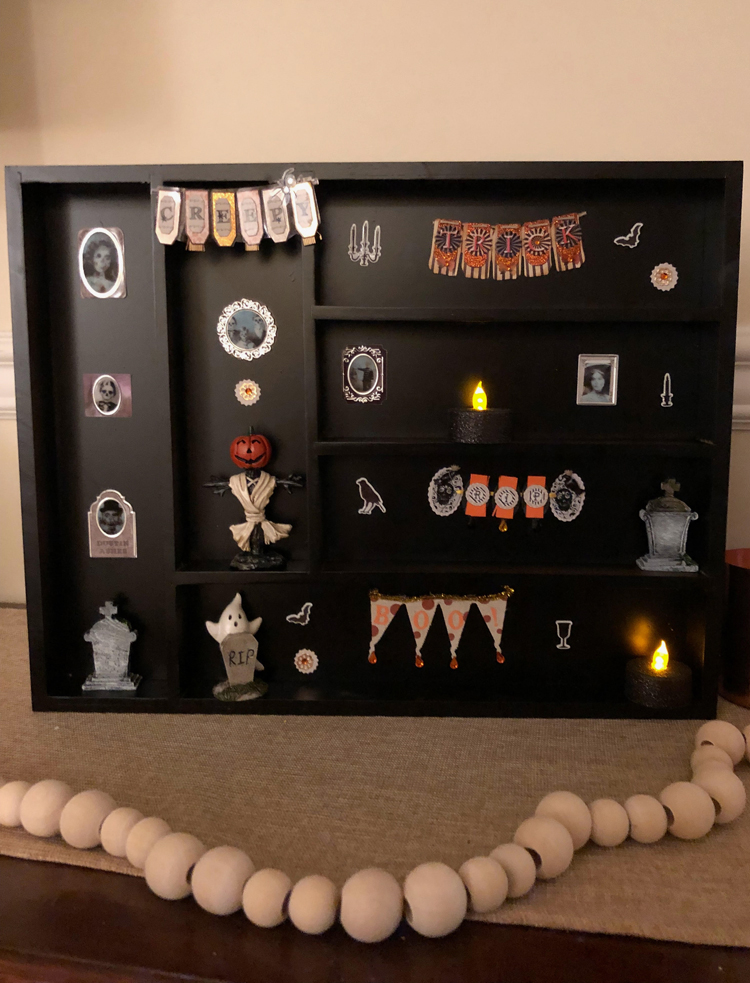 I immediately knew that I'd create a similar Christmas display case to decorate my living room's console table! So I ordered myself another bamboo drawer organizer
from Amazon and got some white spray paint
.
DIY Christmas Shadow Box
For my Christmas display case, I was lucky enough to find a bunch of cute Christmas miniatures
at my local Target in the dollar spot section. I also picked up some mini bottle brush trees
at my local craft store. I strung some mini tassels that I had in my craft stash on some twine to hang across the top of my Christmas shadow box. This is what the miniatures looked like in my bamboo organizer before I spray painted it.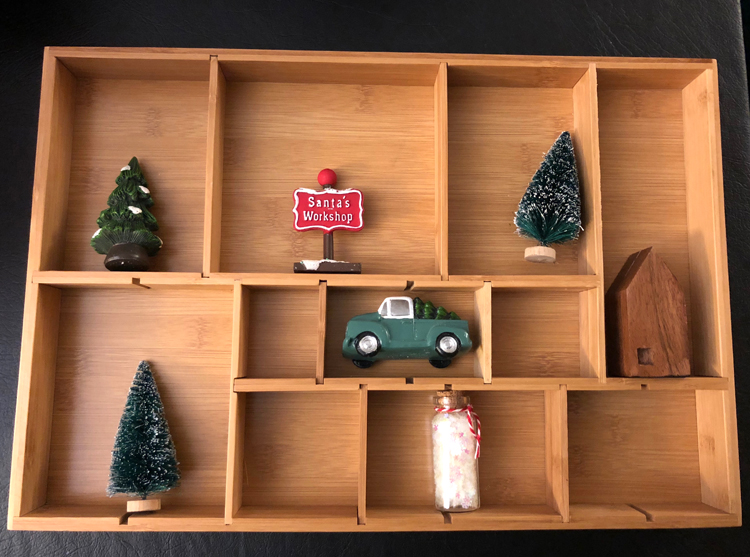 To create my Christmas display case or shadow box, I simply spray painted my new bamboo drawer organizer
with white spray paint. I just put the organizer down on some newspaper in the backyard and sprayed away! Painting my new DIY Christmas shadow box took maybe 20 minutes, tops.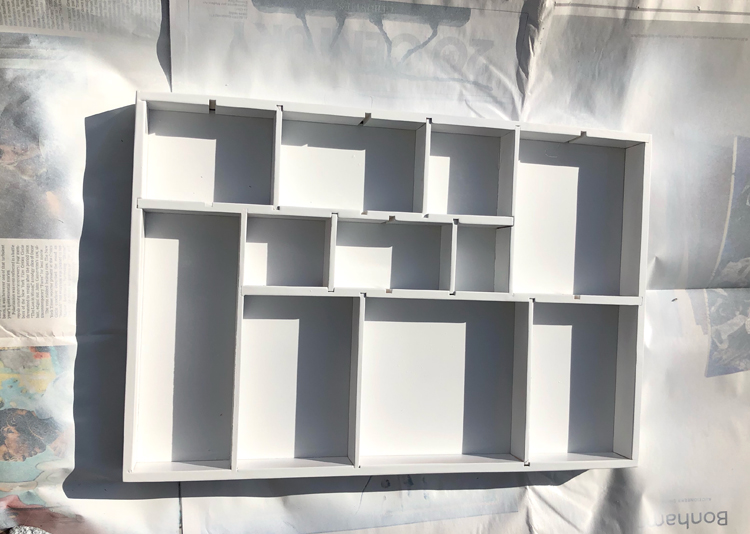 I love all the adorable Christmas miniature figurines I found. I think the green pickup truck with the Christmas tree is my favorite!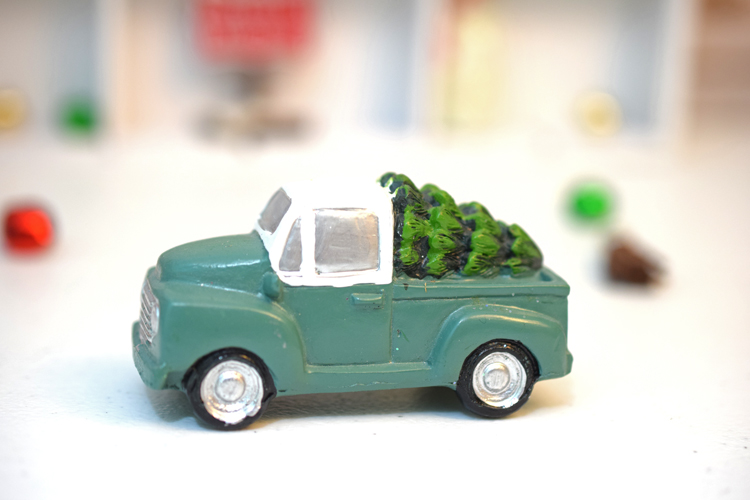 Another fave is the small puppy figurine I picked it up in honor of my family's new Shih Tzu puppy, Mochi. I was hoping to find a Shih Tzu figurine, but this will have to do.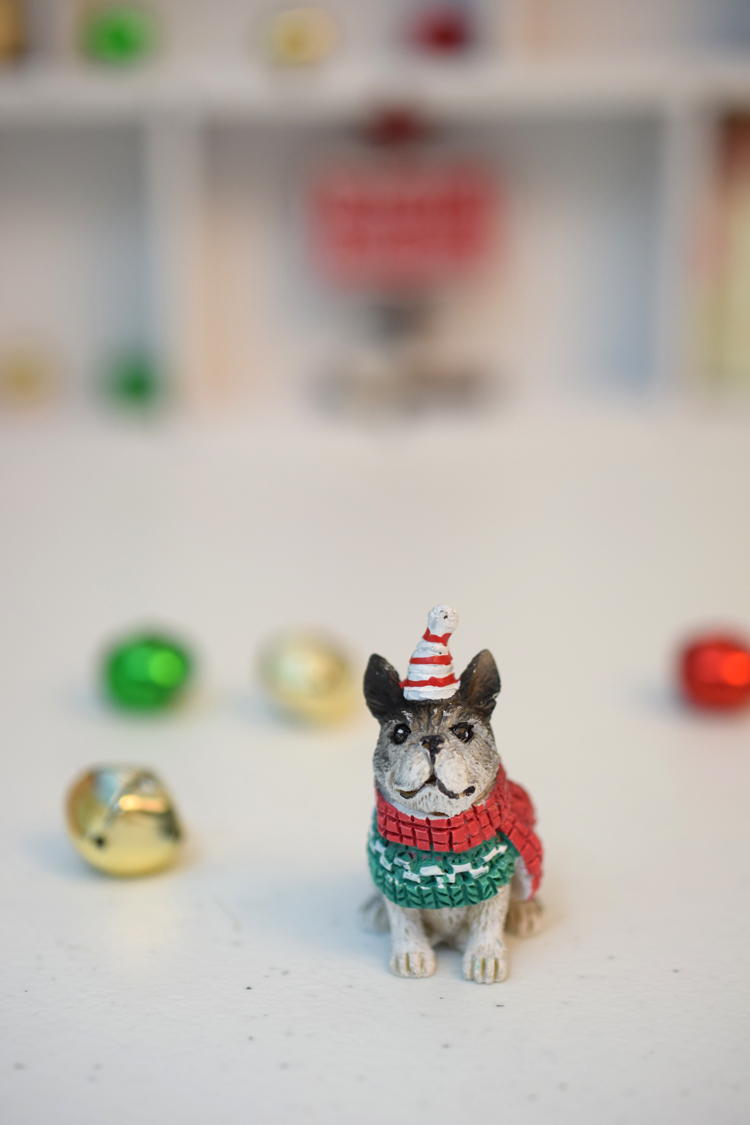 My Christmas curio/shadow box was an easy project, but I'm really happy with how it turned out!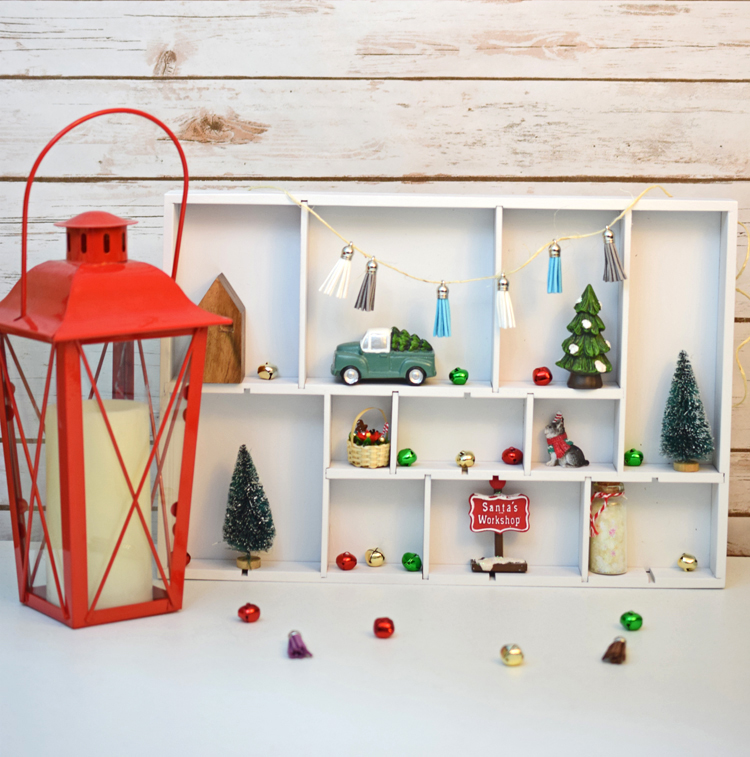 I am starting to like making curio/shadow boxes.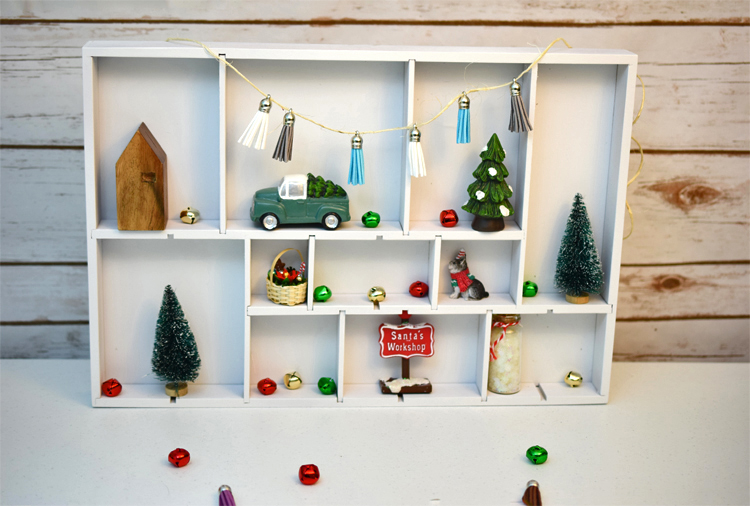 Be sure to pin this project if you'd like to make your own Christmas display box this holiday season!

You Might Like Some of My Other Christmas Projects!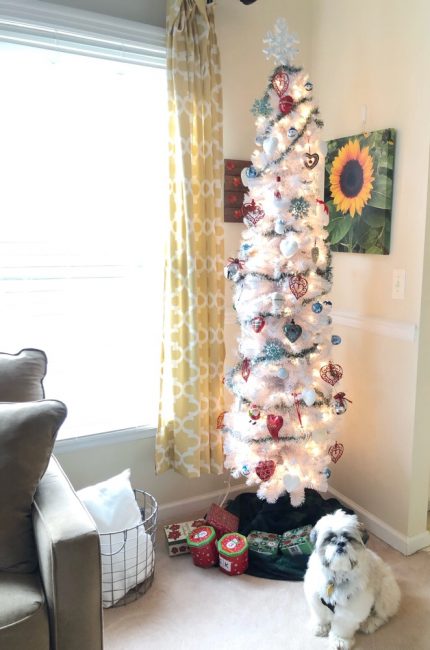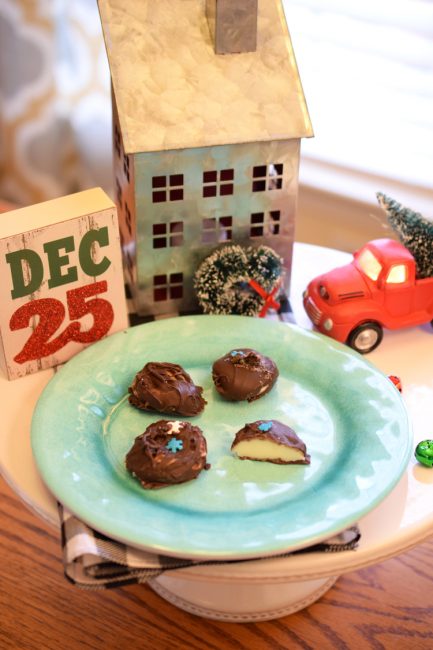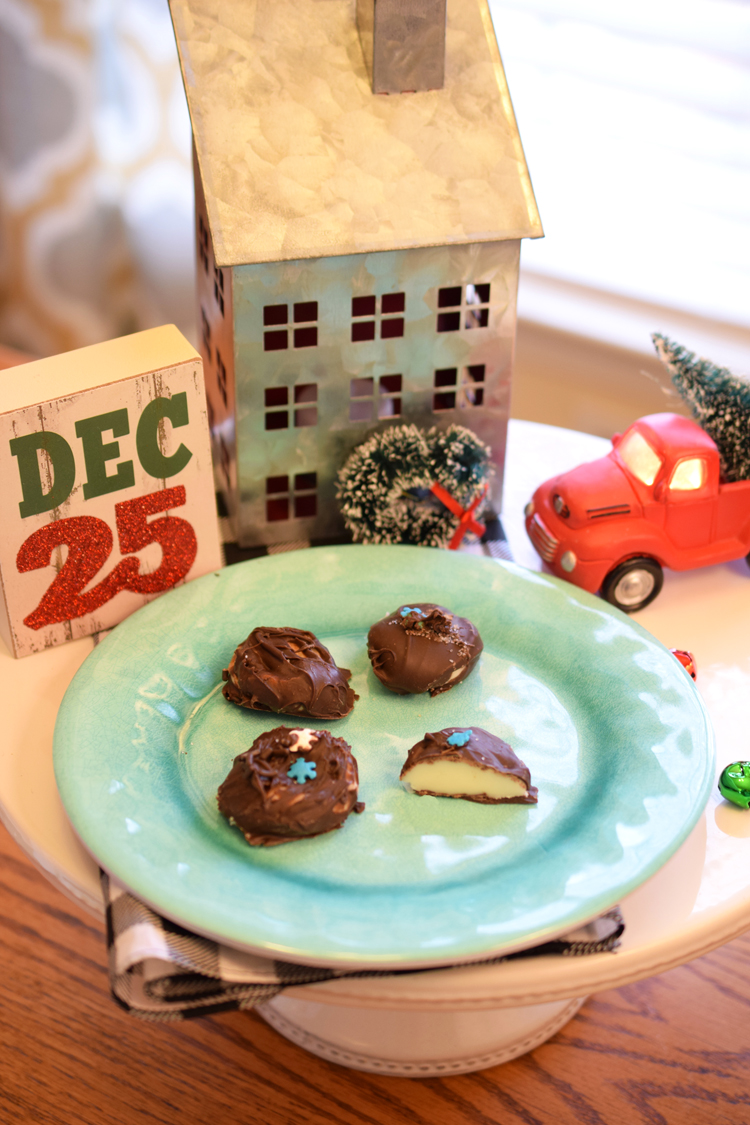 Homemade Peppermint Patties Recipes
See all my friends' beautiful handmade Christmas decor projects, too!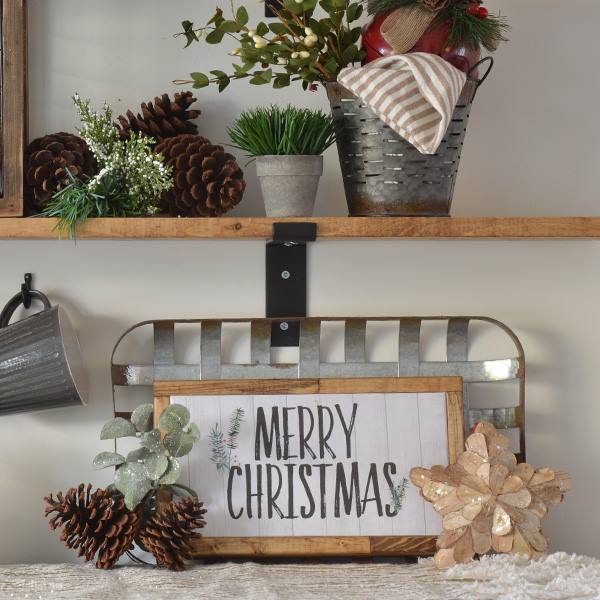 Harbour Breeze Home – DIY Farmhouse Sign | Free Christmas Printables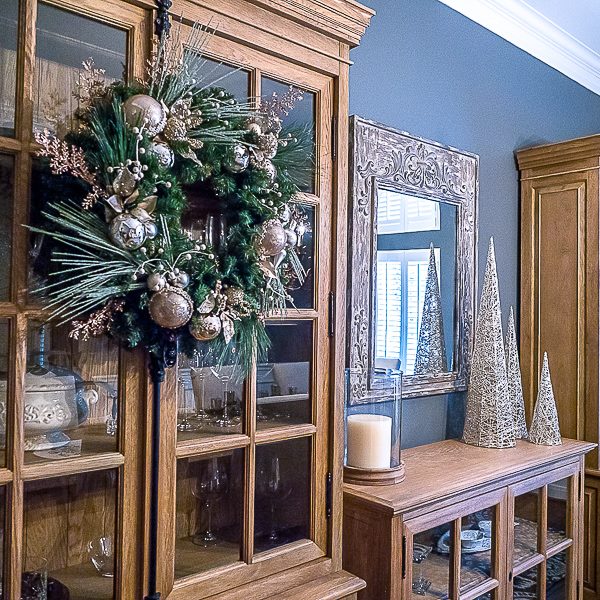 First Day of Home – Frontgate-Inspired Christmas Wreath Knock Off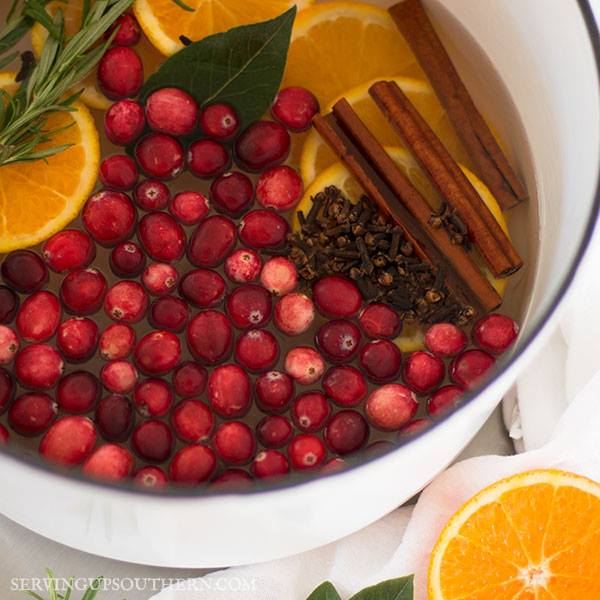 Serving Up Southern – Holiday Stovetop Simmer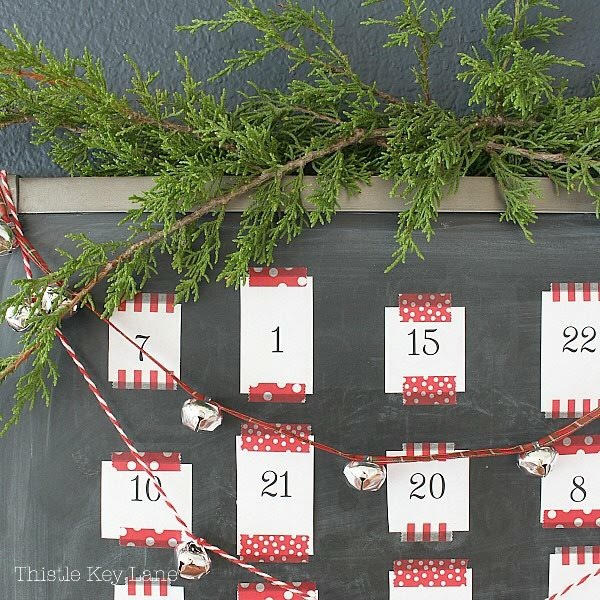 Thistle Key Lane – DIY Chalkboard Advent Calendar with Activities