This post contains Amazon affiliate links. If you click on a link and make a purchase, I earn a small commission to help fund this blog. Thanks!
Now that spring is here, I can't wait to start gardening! I've already started some seeds indoors for garden herbs, so I decided to make some quick DIY herb garden markers!

For my stakes for my herb garden markers, I used wood chopsticks! There are always a lot of chopsticks in my house — I don't know what to do with them all! I am glad that I found a purpose for at least some of them! I only needed just a few supplies for my project.
DIY Garden Marker Supplies
Chalkboard Tags, Ticket Shape

Disposable Bamboo Chopsticks

DecoArt Patio Paint Self-Adhesive Stencils, 6 by 8-Inch, Spice of Life

Martha Stewart Satin Acrylic Craft Paint

Stencil Pouncers

Mini Glue Gun
Hot Melt Glue Sticks
To make my tags, all I did was stencil my black chalkboard tags. My DecoArt stencils are really easy to use, since they are self-adhesive.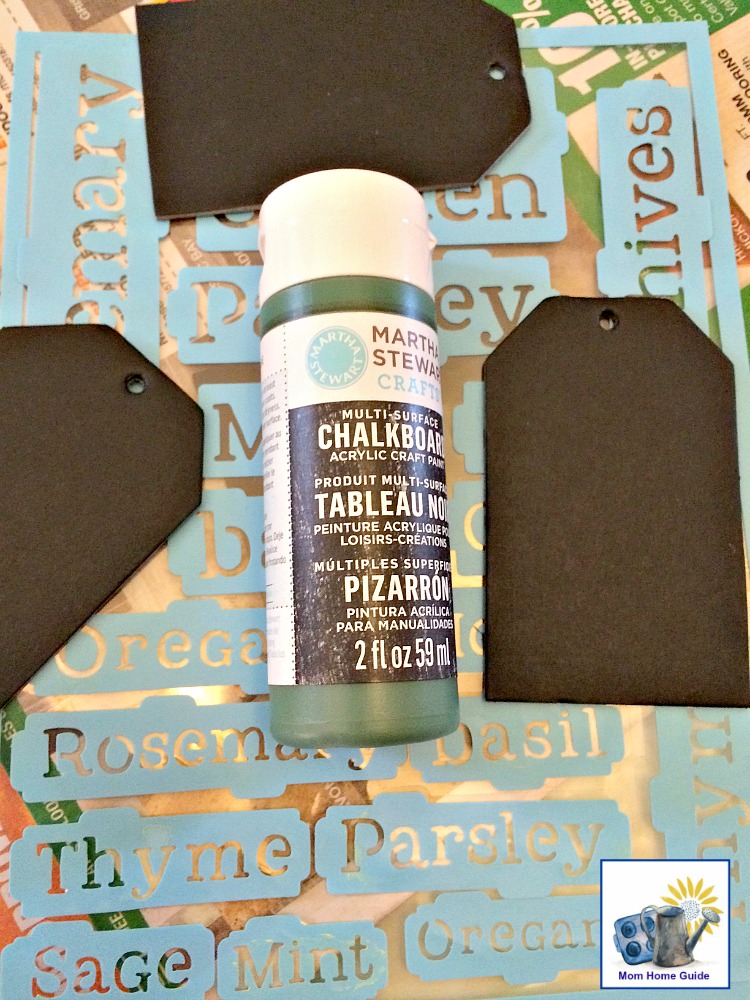 I learned that when using the stencils, it's best to use as little paint as possible (and to slowly apply more as you need it) and to lift off the stencil as soon as you are done stenciling. I also made sure to wash my stencils off ASAP to keep them as clean as possible.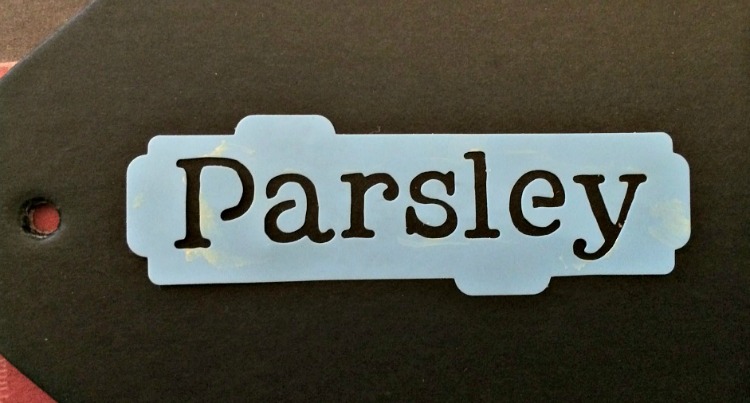 While I was stenciling, I heated my glue gun so it would be ready for the next step! After I had stenciled all my chalkboard tags, I simply used my mini glue gun to hot glue my DIY herb garden markers to the chopsticks. In no time, I had super cute DIY herb garden markers!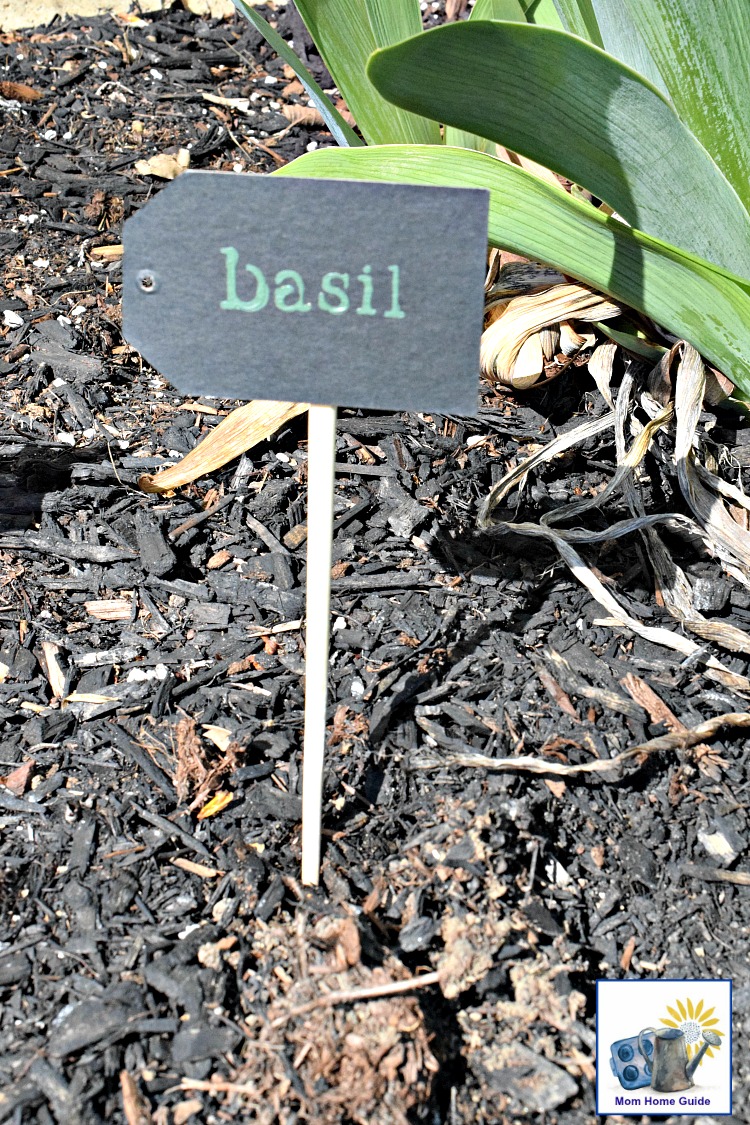 This is another look at my DIY garden markers. I am actually using these markers in a cute DIY herb garden that I have planted indoors. I am waiting to share my DIY indoor herb garden until my herbs start growing! In the meantime, this is another look at my DIY herb garden markers!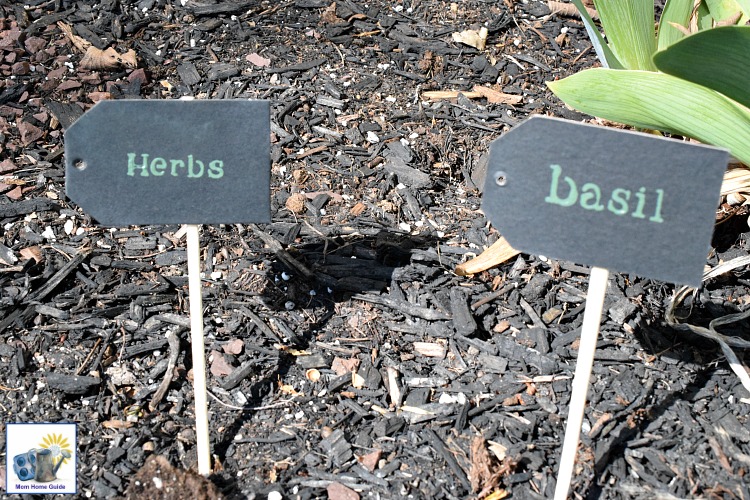 I had so much fun making my DIY herb markers, that I got some colorful wood tags and made some DIY herb garden markers to include in some fun Mother's Day gardening gift baskets that I made for some friends!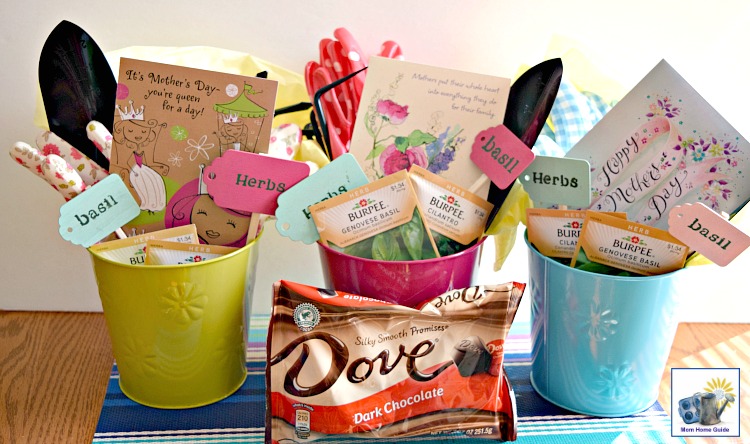 I will be sharing my inside / kitchen herb garden tutorial in May. Stay tuned!
This project has been shared at the Creative Corner Link Up Party and Creative Spark Link Party