My kids and I had some free time over the weekend, so we decided to do a fun patriotic wreath craft together to celebrate the upcoming Fourth of July holiday!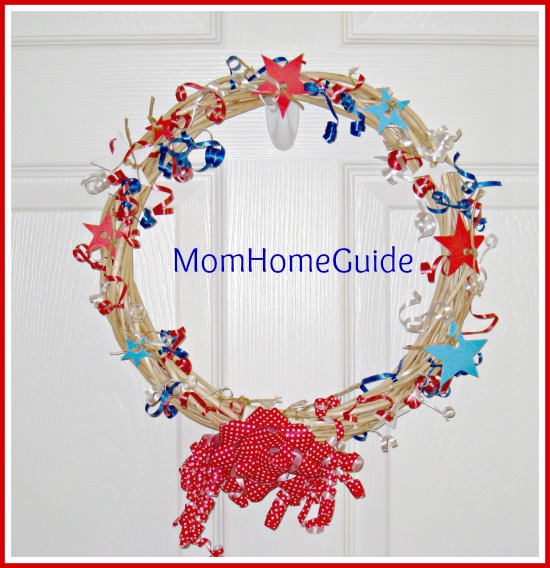 We love to decorate our front door for the holidays throughout the year, so we needed a Fourth of July wreath. Since we don't already have a red-white-and-blue wreath, we picked up some supplies from our local dollar store for out patriotic wreath craft project.
For just $3.21 in supplies, I picked up: a grapevine wreath, a red and white polka dot gift-wrapping bow and a spool of red, white and blue ribbon.
Fun Family Craft
On Saturday morning, my girls and I got to work. We cut small strands of red, white and blue ribbon and tied them on to the grapevine wreath. At the bottom of the wreath, I tied our big red polka dot bow on with some twin.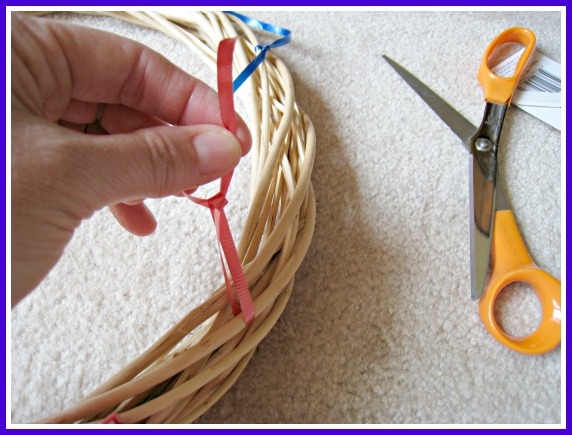 Using some stencils, one of my daughter cut out some red, white and blue stars from some old scrapbook paper that I had. I punched holes in the center of each star with a hole punch, and we tied on our stars with some twine that I had on hand. I also used the twine to secure the big polka dot bow. My girls had fun taking photos of our progress along the way – they are pretty good photographers!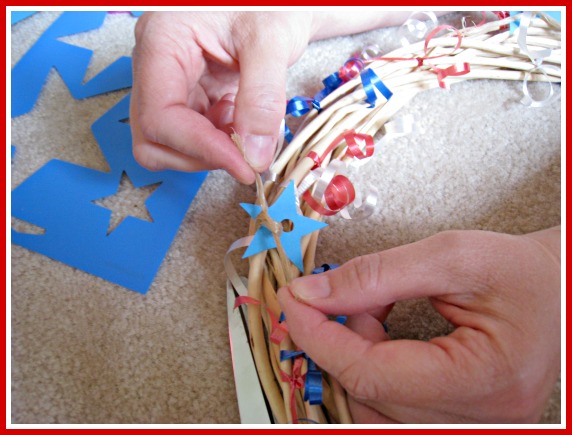 Fourth of July Wreath
After only about 30 minutes of work, we had a completed (and cute) Fourth of July wreath – crafting with my daughters makes any crafting job a lot quicker!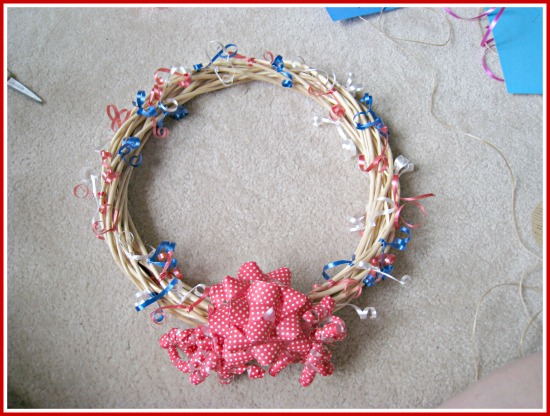 We are looking forward to celebrating our Fourth of July holiday together!