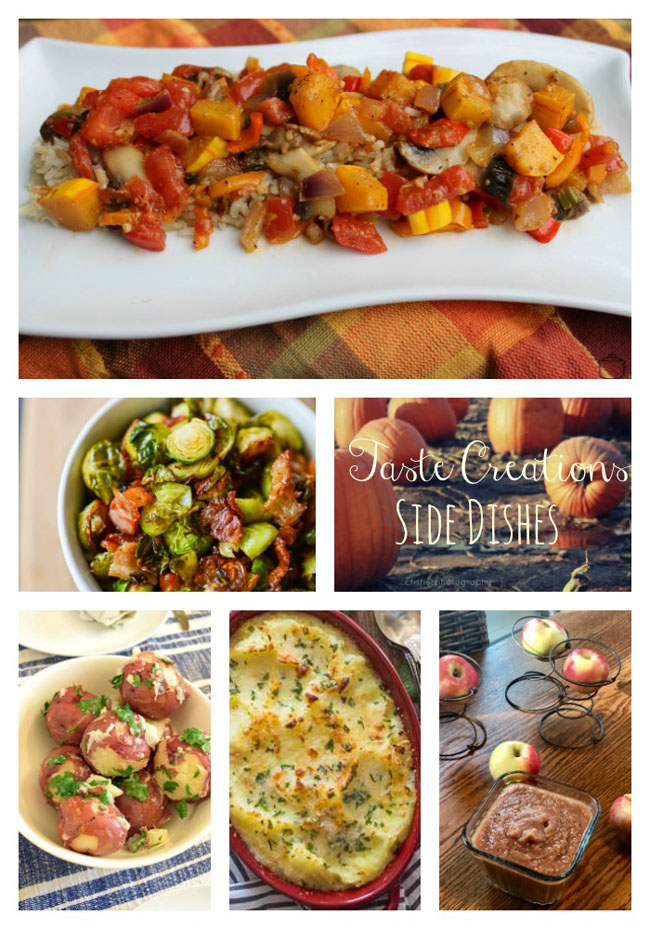 I'm looking forward to Thanksgiving! I love Thanksgiving — I enjoy getting together with family and friends and I adore all the delicious side dishes! Today, my blogging friends and I are getting together for our Taste Creations blog hop. Once a month we gather and share recipes along a certain theme – this month's theme is side dishes! We'll each be sharing a recipe for one of our favorite side dishes. The Taste Creations blog hop happens on the 1st Monday of Every Month at 7 a.m. PST / 10 a.m. EST.
Buttery Parsley Potatoes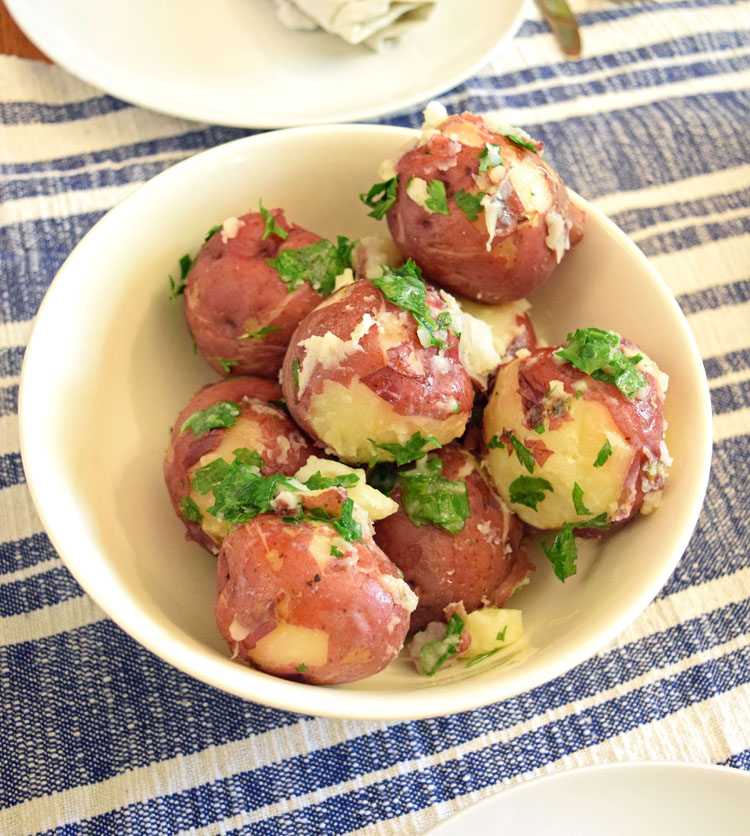 For my side dish, I chose to make buttery parsley potatoes. These potatoes are made with red bliss potatoes. Red bliss potatoes are among my favorite potatoes. Red bliss potatoes are easy to prepare, and yet are so creamy and delicious. Easy and delicious is how I roll!
My "recipe" for buttery parsley red bliss potatoes is so easy that it's almost not a recipe!
Ingredients
2 pounds red bliss potatoes
3 tablespoons butter (sliced)
Salt (to taste)
Black Pepper (to taste)
1 cup parsley (chopped)
Start water boiling in a deep pot. Wash potatoes under water with a potato scrubbing brush. Add potatoes to boiling water. Cook until potatoes are soft and easy to pierce with a fork. Drain the water from the potatoes. Top with 2-3 tablespoons of butter, about 2 cups of chopped parsley and salt and pepper to taste. Enjoy!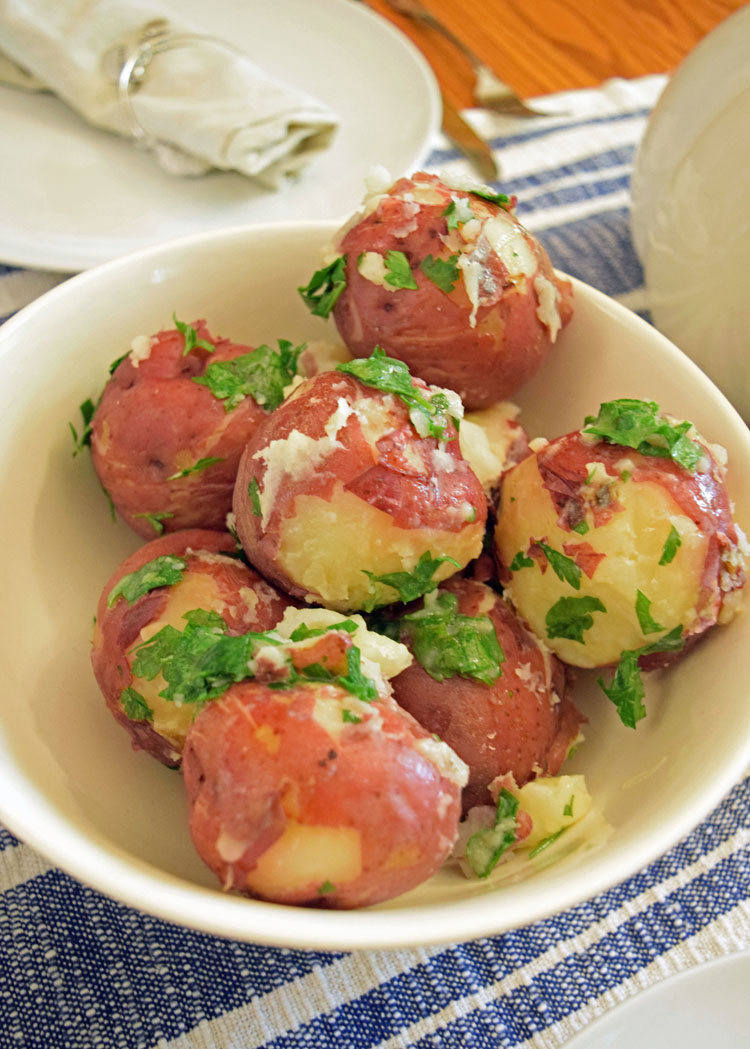 Thanksgiving Table Decor
My easy parsley red bliss potato recipe is a delicious side dish for Thanksgiving! So while I'm sharing my parsley red bliss potato recipe, I thought I'd share my simple but beautiful Thanksgiving table decor.
I found my new decor items for my Thanksgiving table at Oriental Trading. I think some of the most fun items I found are the expandable silvertone bangle bracelets. To the bracelets I added adorable Thanksgiving and fall ornaments.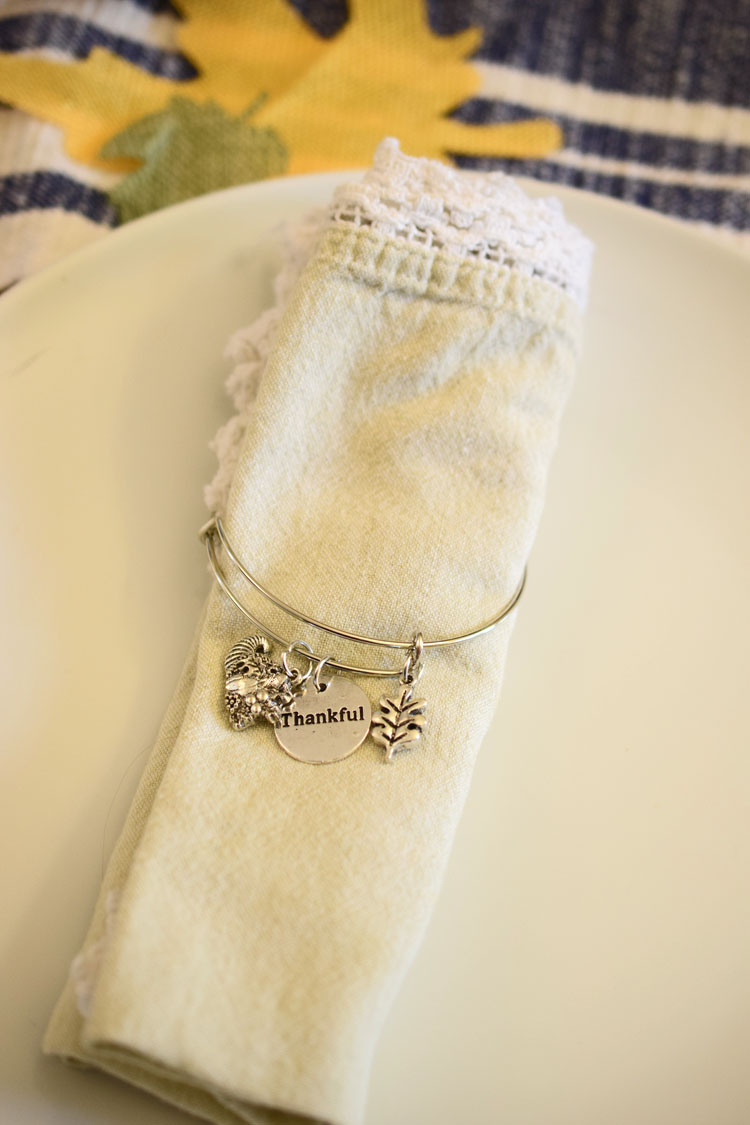 To add the charms to the bracelet, I only had to bend open the O ring with flat nosed pliers, add the charms and then close the O ring again. Not only do these Thanksgiving/fall bangle bracelets make great napkins rings, but they are nice gifts to give to guests.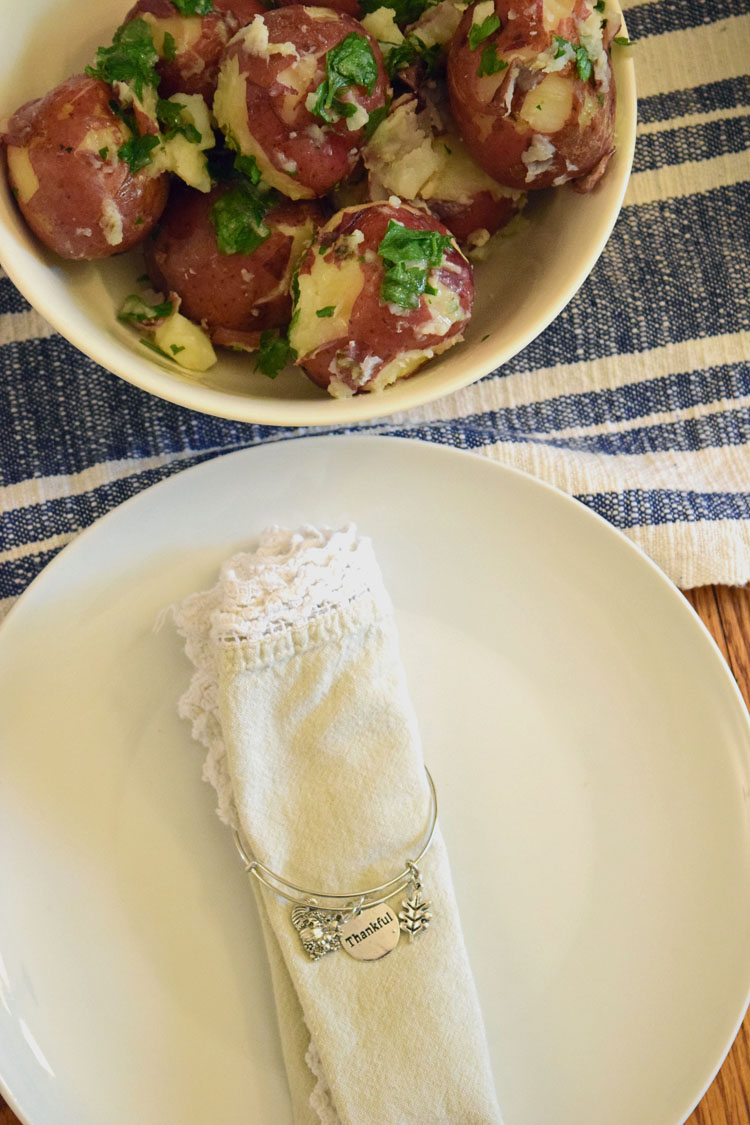 To my table, I also added a gorgeous white ceramic pumpkin from Oriental Trading. I am quite impressed with the size, weight and finish of this pumpkin. The pumpkin looks much more expensive than it was and is quite beautiful.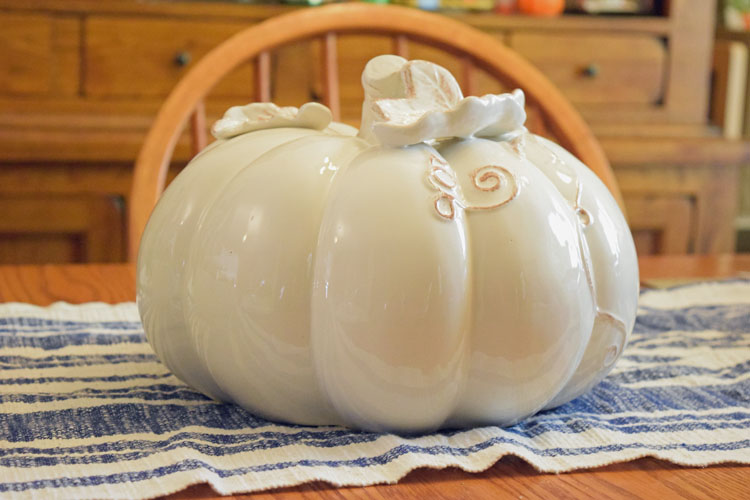 Much of my Thanksgiving table is understated, so I had to add just a little bit of glam! So I added Oriental Trading's gold dipped white pumpkin. I love the ring of metallic gold on this pumpkin!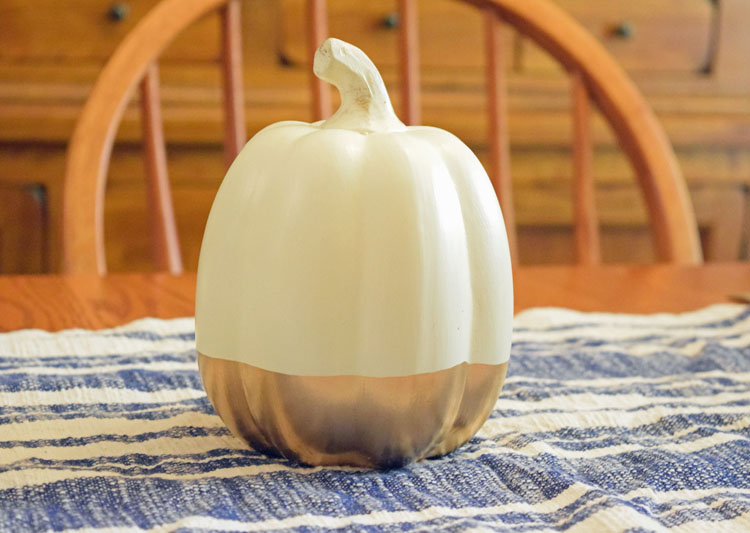 Be sure to check out my friends' delicious side dish recipes, and our collection of side dishes below!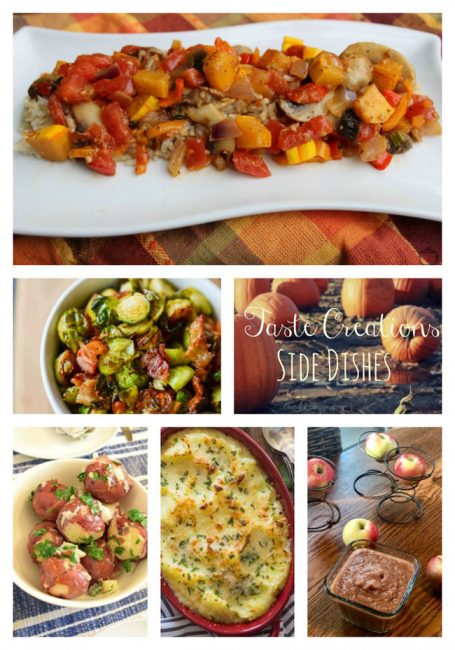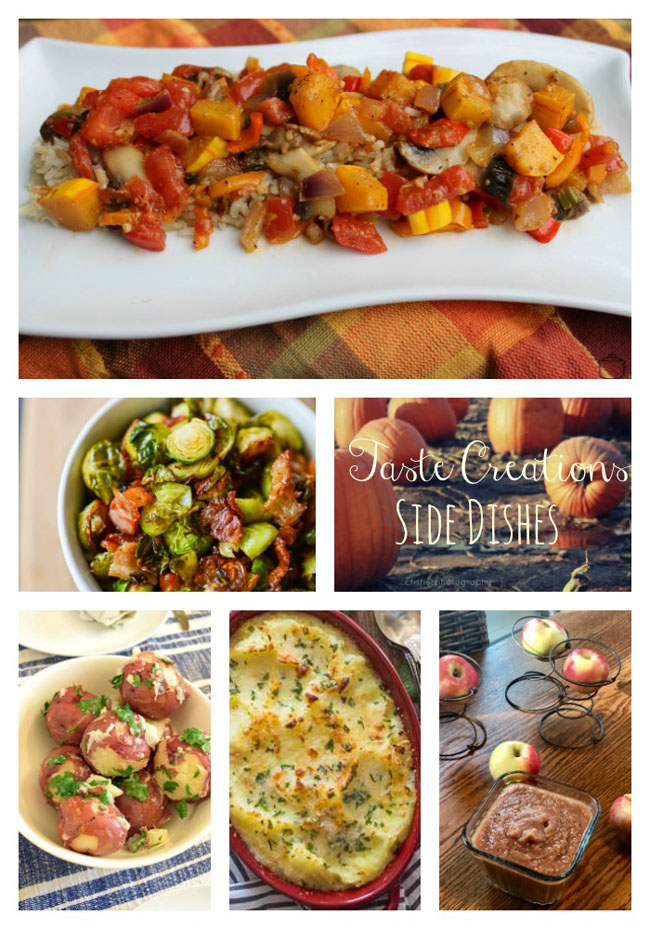 Autumn Veggies with Rice — The Freshman Cook
Cider Glazed Roasted Brussels Sprouts with Bacon — Tikkido
Buttery Parsley Potatoes– Mom Home Guide
Double Cheese Mashed Potatoes — An Italian in My Kitchen
Homemade Applesauce — Our Good Life