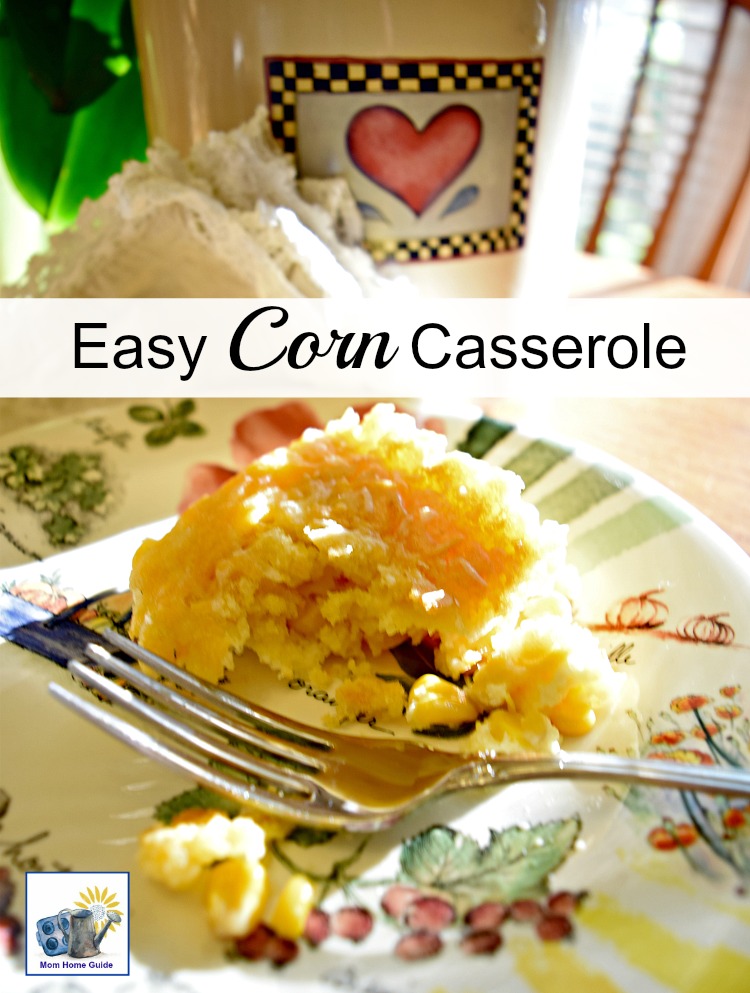 Welcome to this month's Taste Creations Linkup blog hop, where we will be sharing our sweet corn recipes! The Taste Creations blog hop happens on the 1st Monday of Every Month at 7am PST / 10am EST.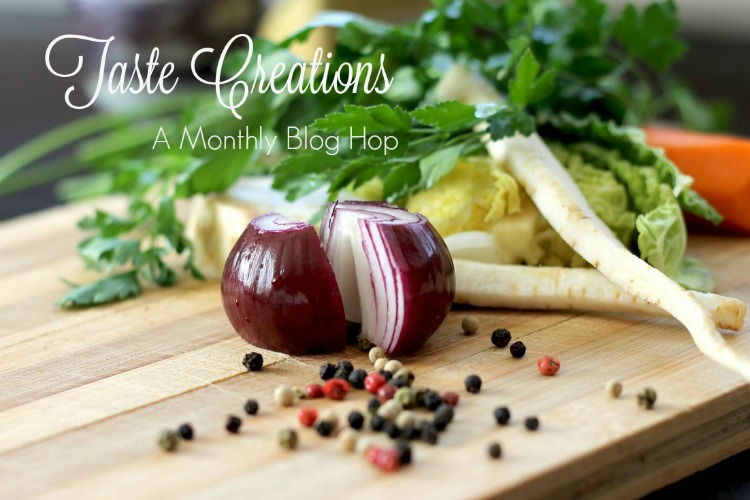 I'll be sharing my easy corn casserole recipe today — be sure to click the links at the end of this post to see my blogging friend's sweet corn recipes!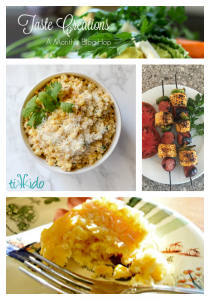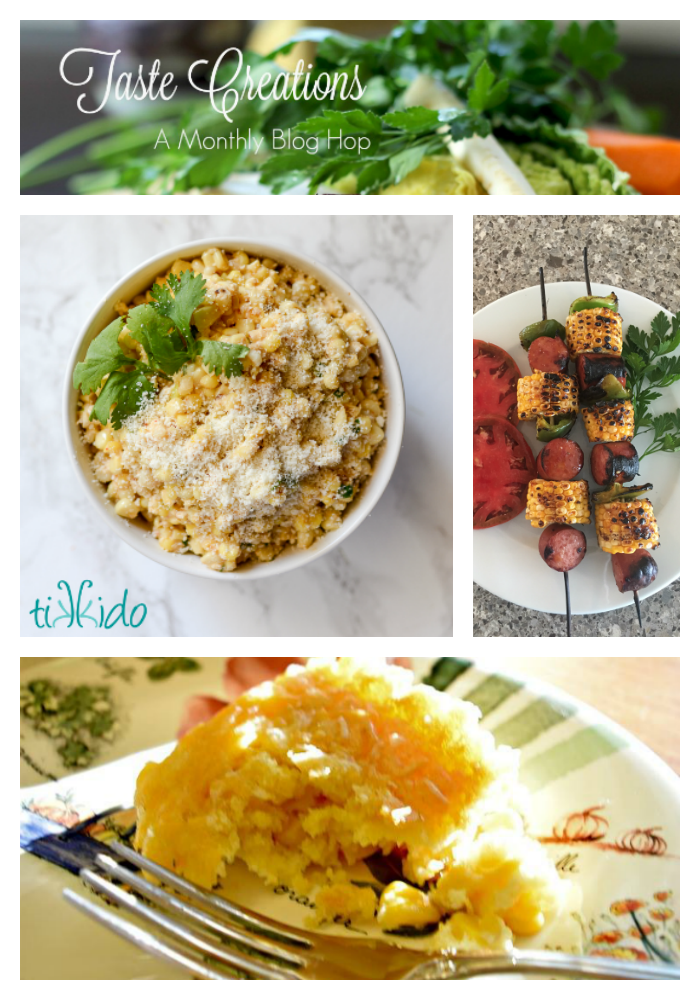 September's featured ingredient will be apples, so be sure to stop by on Monday, September 5, to browse some great apple recipes!
Easy and Delicious Corn Casserole Recipe
The recipe I am sharing today is my friend Sallie's corn casserole recipe. Sallie is the mom of my husband's best friend — my husband and her son met in college, and have been friends ever since! Our families have been getting together every Thanksgiving and Easter. It has become a nice tradition. When we do get our families and kids together, we can always count on enjoying Sallie's delicious corn casserole. Sallie was sweet enough to share her recipe with me, and now I bake the casserole for my kids. They love it!
The ingredients for this recipe can be found just about anywhere and only take minutes to mix up. It's a great side dish for a weeknight dinner, and it's great to have for breakfast! (I have loved creamed corn since my dad used to make morning pancakes with it when I was a kid, so this recipe is a fave with me!)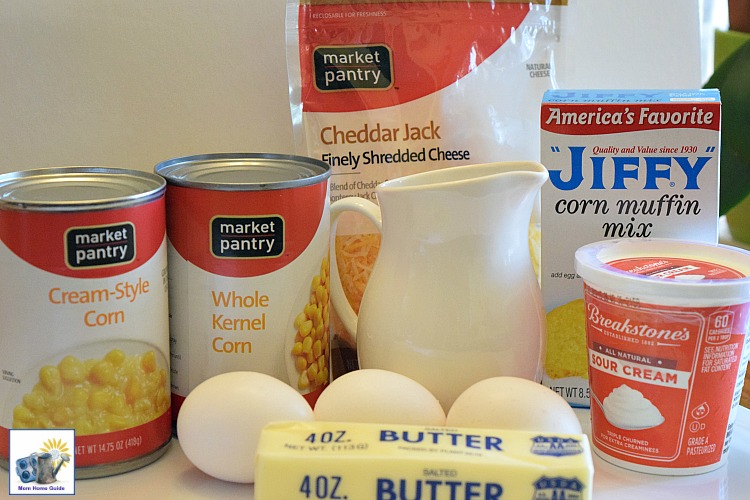 Ingredients
1 can creamed corn
1 can whole kernel corn – drained
1 8-ounce container of sour cream
1/2 cup milk
3 eggs, beaten
1/4 cup melted butter
1 package (8.5 ounces) Jiffy Corn Mix
Shredded Cheese (to taste)
1 cup finely chopped celery (optional — I don't add this, since my husband doesn't like celery)
Preheat oven to 350 degrees Fahrenheit.
Mix all your ingredients (except cheese) in a large mixing bowl.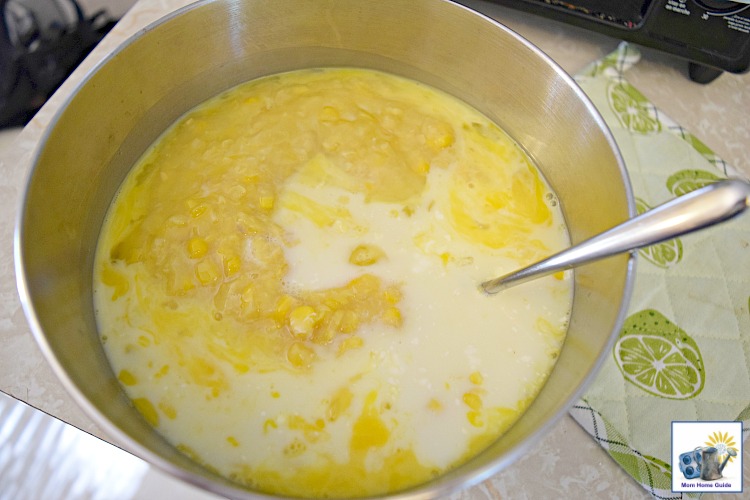 Pour the ingredients into a large casserole dish. (I used a a square 8-inch by 8-inch casserole dish.) Place the casserole dish in the oven and bake for 60 minutes/1 hour.
About 3 minutes before you finish baking the casserole, sprinkle shredded cheese on top of the casserole. (I used Cheddar Jack.)
Once your casserole has been in the oven for an hour, take it out, cut a few slices and serve! This casserole is best served hot!

Be sure to check out my friends' delicious sweet corn recipes!