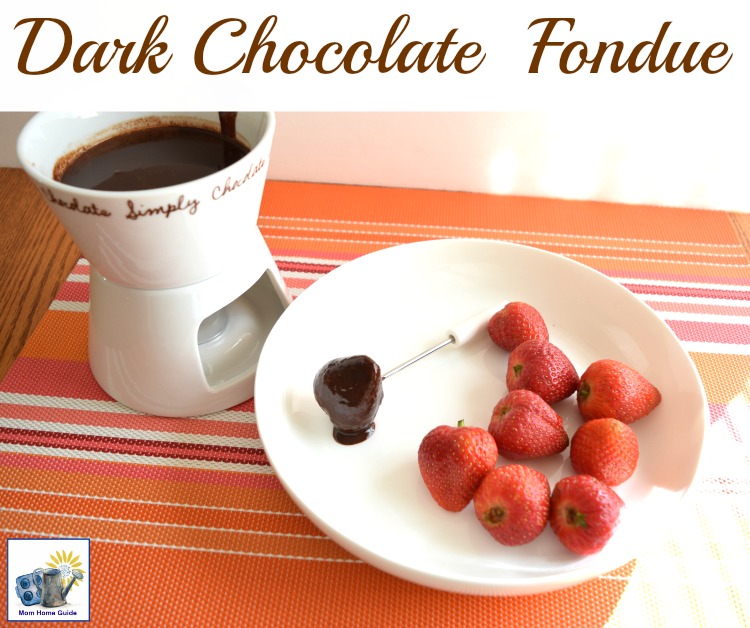 My daughters were off from school on spring break last week. We had a great time together and traveled to see local sights and did some hiking. But by Friday, we were tired out! So we planned a fun day at home and shared some fondue together!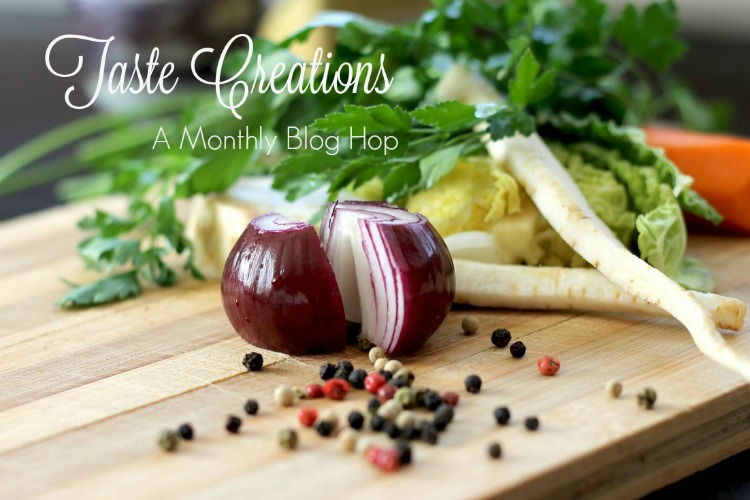 This recipe is part of this month's Taste Creations blog hop, where my blogging friends and I will be sharing recipes using dark chocolate! The Taste Creations Linkup happens on the 1st Monday of Every Month at 6 a.m. EST. Check out the links to my friend's dark chocolate recipes at the end of this post!
Please follow your hosts on social media!
An Italian in My Kitchen /Facebook / Instagram / Pinterest
Our Good Life / Facebook / Twitter / Instagram
Tikkido / Pinterest / Facebook / Instagram
Mom Home Guide / Facebook / Instagram / Twitter
Dark Chocolate Fondue
I've owned my fondue set for years, but I've never actually made fondue with my kids! They were really looking forward to sharing some fondue together! The fondue was really easy to make. For the fondue, I used about one and half XL bars of Hersheys Special Dark candy bars. (Each bar is 2.5 ounces.) I also used about 1 cup of half and half. To make the chocolate fondue mixture, all I did was pour some water in a pot. I then nestled a second pot on top of the first pot to create a double boiler.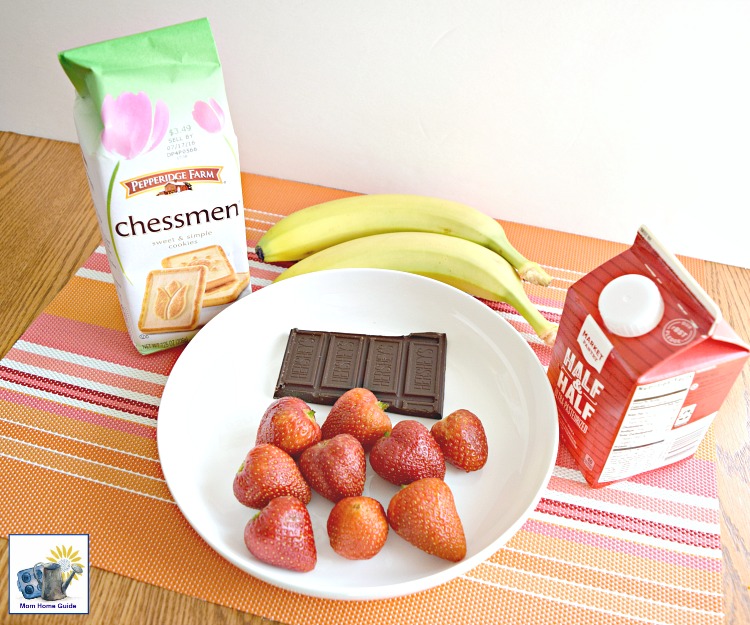 I assembled a few items to dip in our warm and gooey dark chocolate:
Pepperidge Farm® – Chessmen® Butter Cookies
Strawberries
Sliced Bananas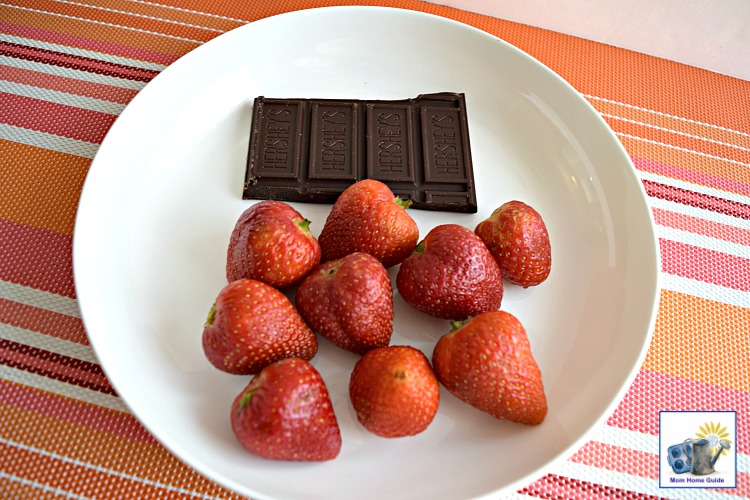 Dark Chocolate Fondue Ingredients
1.5 XL bars of Hersheys Special Dark candy bars
1 cup half and half
How to Make Chocolate Fondue
I chopped the chocolate and added it to the top pot. I then poured the cream on top. I turned my stove's burner on low, and stirred until the chocolate had evenly melted into the half and half. I then poured the chocolate into the bowl portion of my fondue set. I lit a tealight and placed it in the bottom portion of my fondue set and placed the fondue bowl on top.
It was then time to enjoy some fondue with my kids! My daughters were very patient so I could get some photos before we starting dipping our fruit and cookies in the chocolate! One of my daughters even held the a banana on a skewer for me so I could get some photos! We had a fun afternoon eating fondue together

Be sure to check out my blogging friends' wonderful dark chocolate creations!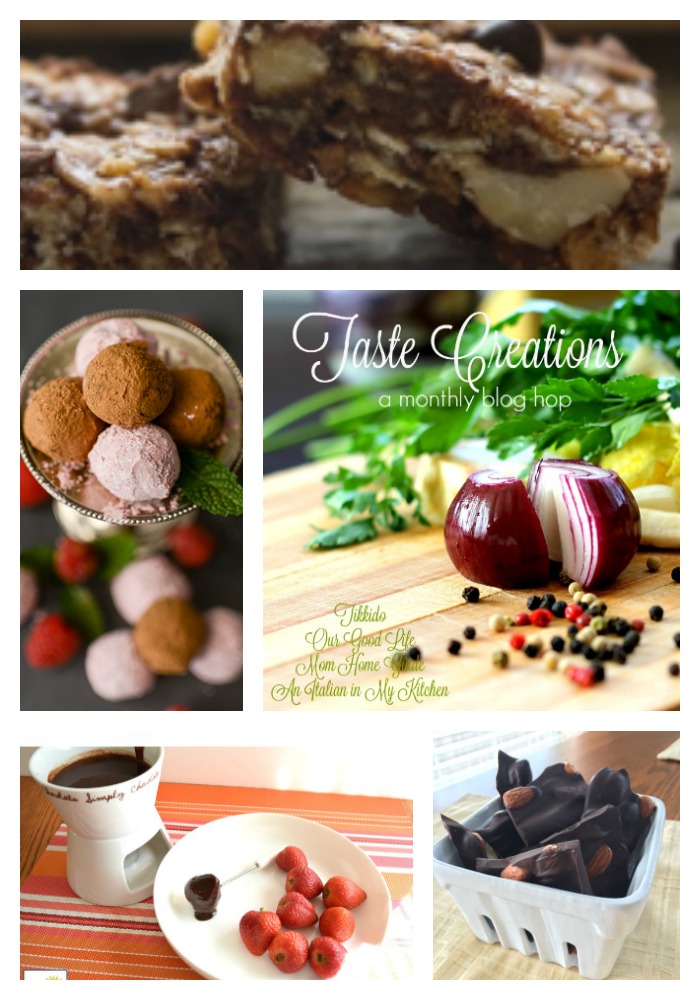 Raspberry Dark Chocolate Truffles by Tikkido
Dark Chocolate After Dinner Bars
Please be sure to check back on Monday, May 2, where we will be sharing our coffee recipes!
This post was shared at the Creative Corner Link Up Party