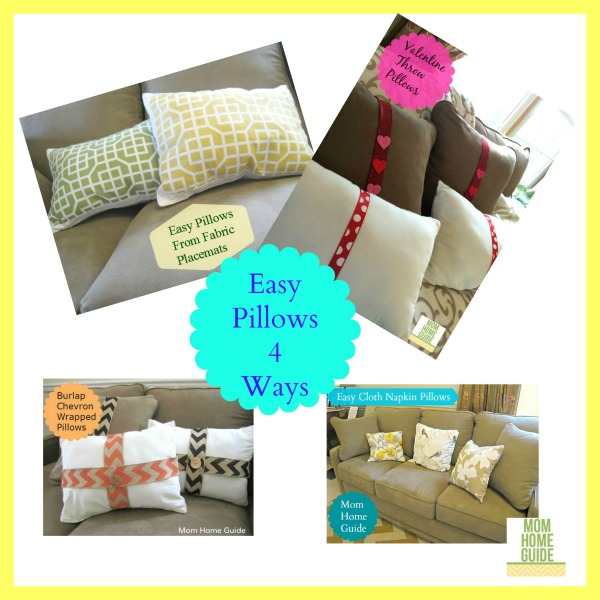 *This post contains affiliate links.
When it comes to decorating my home, one thing I love to do is change the look of the throw pillows on my living room sofa. Making and decorating my own pillows is so simple and inexpensive, but it does so much to change up a room! The great thing is that I found a way to create fun custom throw pillows for the sofa without having to do much sewing!
One of the simplest ways I've found to give my sofa's throw pillows a new look is by wrapping the pillows in ribbon and securing the ribbon in the back with a little bit of Velcro
. With this method, you can get pillows that look like new by spending just $2-$3 dollars.
In the fall, I wrapped my sofa's throw pillows in burlap ribbon and hand-stitched a wooden button on each ribbon. You can find plain burlap ribbon
, and you can also get the ribbon in all kinds of pretty patterns! I love this look!
(Click on each photo for the full tutorial)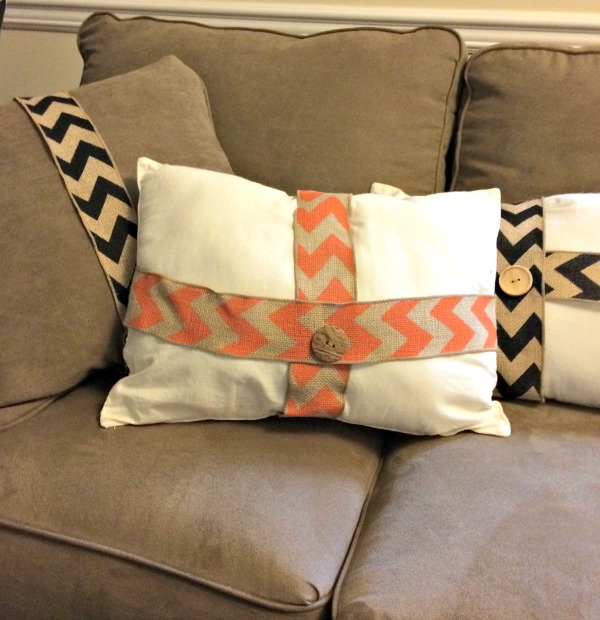 Recently I changed out the fall burlap ribbon with red and white ribbon
embellished with felt heart buttons for Valentine's Day. The pillows look so cute and sweet this way!
The very first pillows I made for my home's living room sofa were the DIY cloth placemat pillows that I made last spring. I literally made the pillows in about 15 minutes and completed them just as my new sofa was delivered! The project was quite easy — I bought double-sided placemats from Target, opened a small part of the seam in each placemat, and stuffed the placemats with pillow stuffing. I then only needed to make a few small stitches to sew the pillows back up!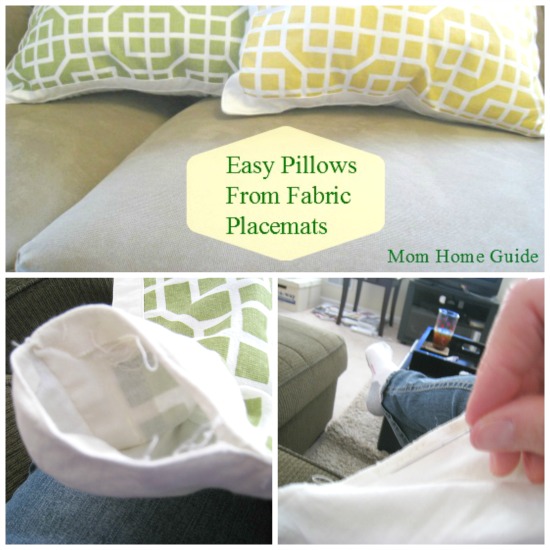 The inspiration for the second set of pillows I made for my home's living room sofa also came from Target. I bought cloth napkins
from the clearance section, matched two like napkins together and stitched them up to form a pillow and then stuffed them. Super easy!