This post was sponsored by ShopRite.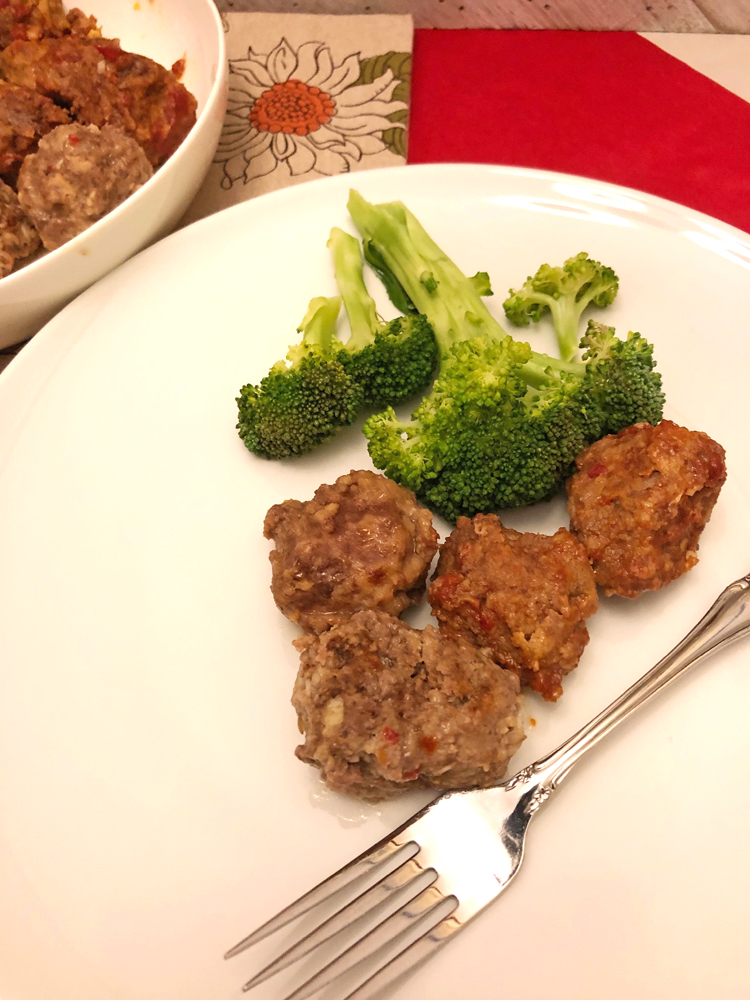 My husband has been following a low-carb diet lately. So, I've been looking for delicious low-carb meals that I can make for dinner. I recently served easy foil packet meatballs that I marinated three different ways and prepared in foil packets on the grill. I served the meatballs with fresh steamed broccoli. The meal was quick, easy, delicious and low carb!
Foil Packet Meatballs
The fall weather has been very mild in New Jersey. The mild weather makes it very pleasant for grilling outside! I like to use our grill whenever I can. I can spend time outdoors while I prepare dinner, and I don't have to heat up the house with the oven. Plus, cleanup is easier — I can burn almost everything off the grill's grates.
Ingredients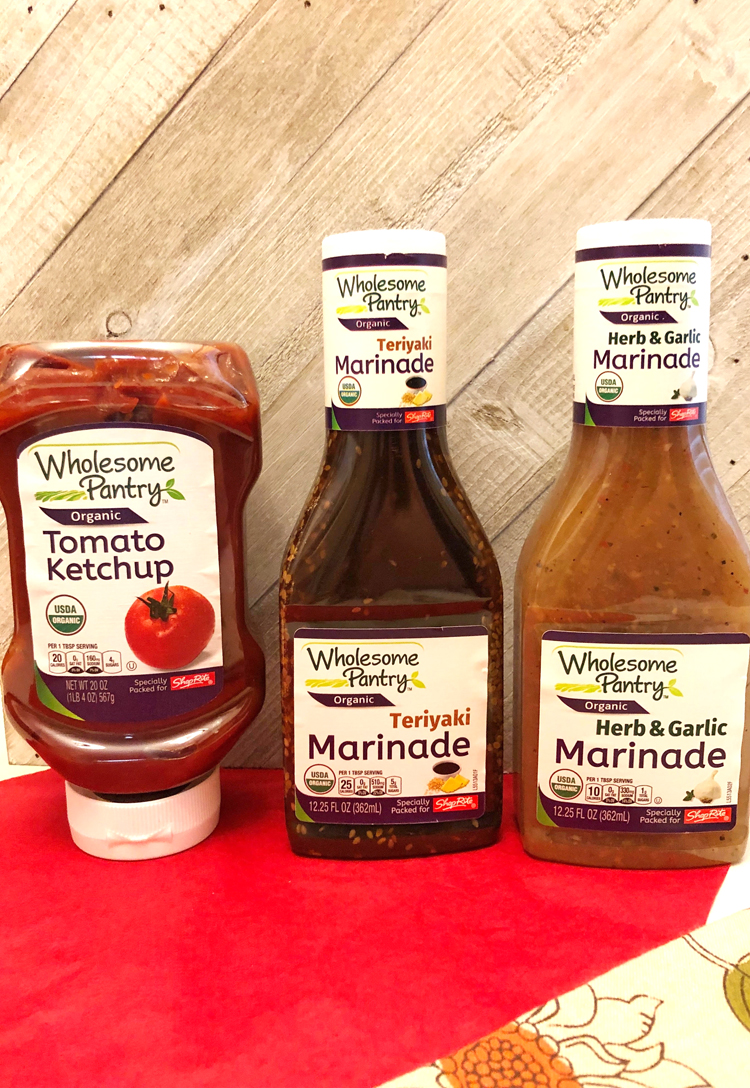 ShopRite is only about a mile from my house, so I easily picked up everything I needed for my meatballs at my local ShopRite.
1 lb. ground beef (I used 80% lean)
1/4 cup Wholesome Pantry Organic Tomato Ketchup
1/4 cup Wholesome Pantry Organic Teriyaki Marinade
1/4 cup Wholesome Pantry Organic Herb & Garlic Marinade
2 minced garlic gloves
1/2 cup panko breadcrumbs
1/4 cup milk
1 egg
1/2 teaspoon salt
1/4 teaspoon pepper
Optional: 1 tablespoon hot jarred hot chopped peppers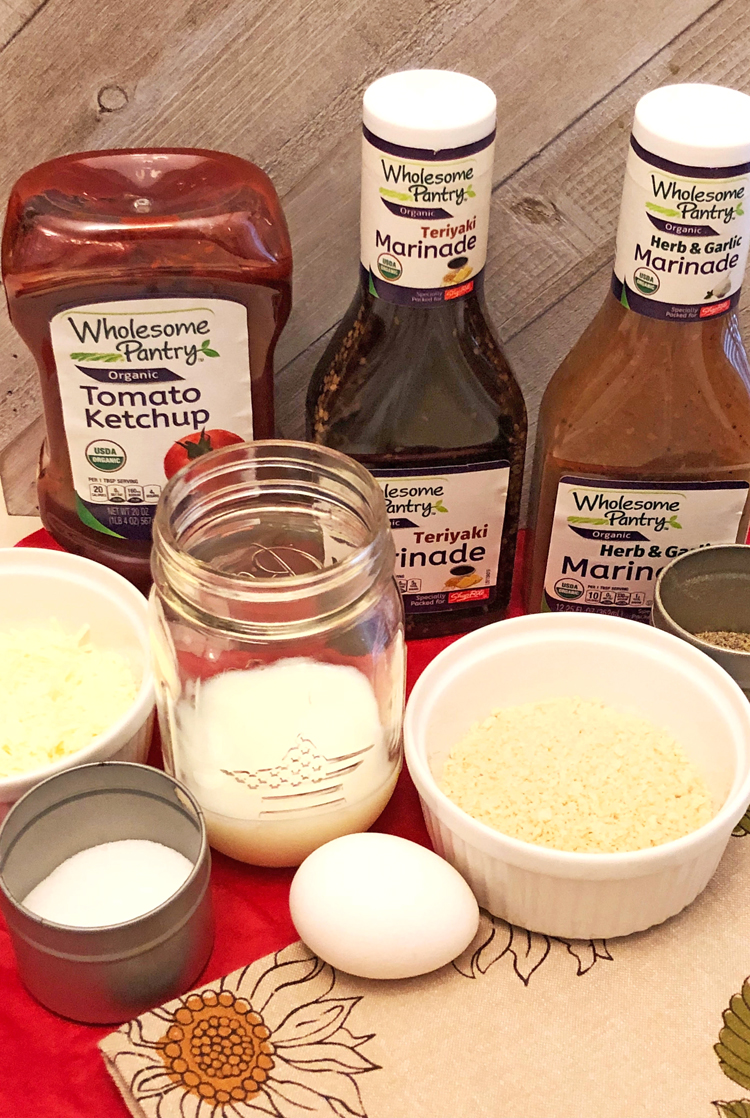 Place breadcrumbs in a small bowl. Put the breadcrumbs in the 1/4 cup of milk and let it soak at least 10-15 minutes. Add the ground beef, egg, minced garlic, salt and pepper and breadcrumbs to a medium mixing bowl. Mix the contents well by hand and form into about 1-inch wide meatballs.
Pour the the Ketchup, Herb and Garlic and Teriyaki marinades into three separate kitchen storage bags or kitchen containers with lids. Stir in about 1 tablespoon hot chopped peppers to the ketchup (if desired). Split the meatballs into 3 portions and marinate each portion of the meatballs in a different marinade for 2-3 hours in the refrigerator.
Heat grill to medium-high heat.
Tear three large sheets of foil. Fold each sheet into a packet and fill each packet with one portion of the meatballs.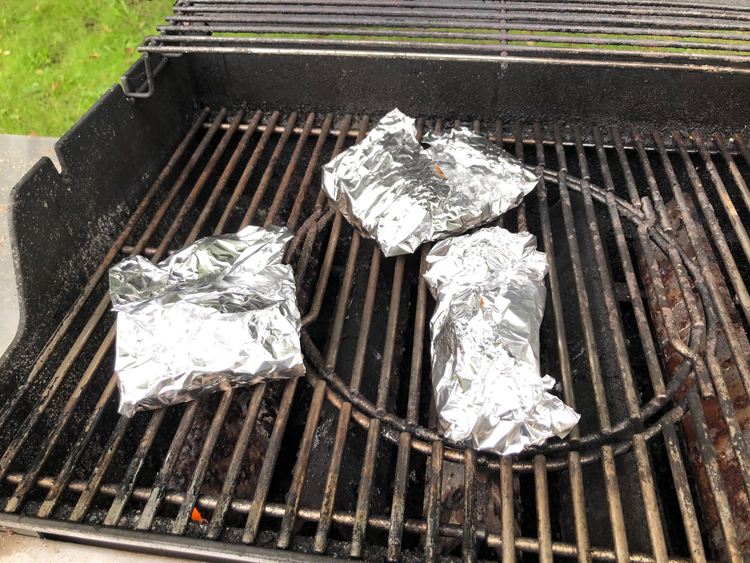 Place the packets in the heated grill and grill for 15-18 minutes or until a thermometer reads that the meatballs have reached 160 degrees F. Carefully open the packets to release the steam. Plate the meatballs and enjoy!