This shop has been compensated by Collective Bias, Inc. and its advertiser. All opinions are mine alone. #BlueLizardSummer #CollectiveBias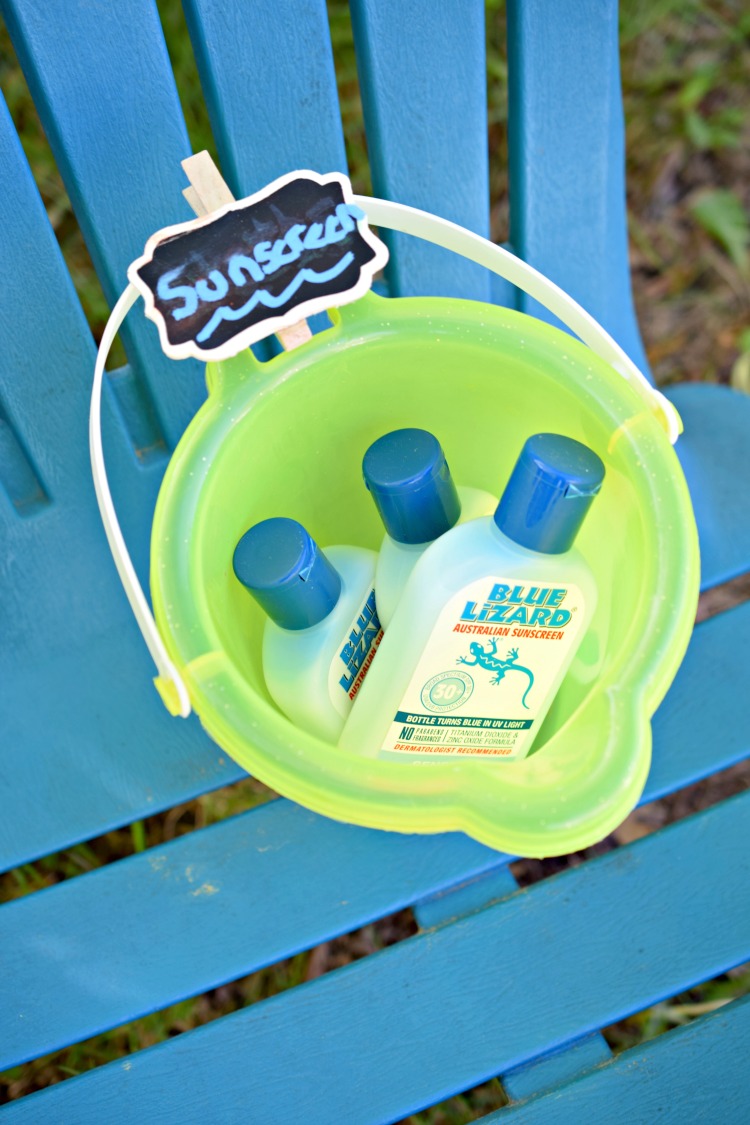 Once summer hits, my family and I love to enjoy the sunny weather in our backyard. We play bocce and croquet together, read in the backyard or by our patio pond, and enjoy meals on the patio.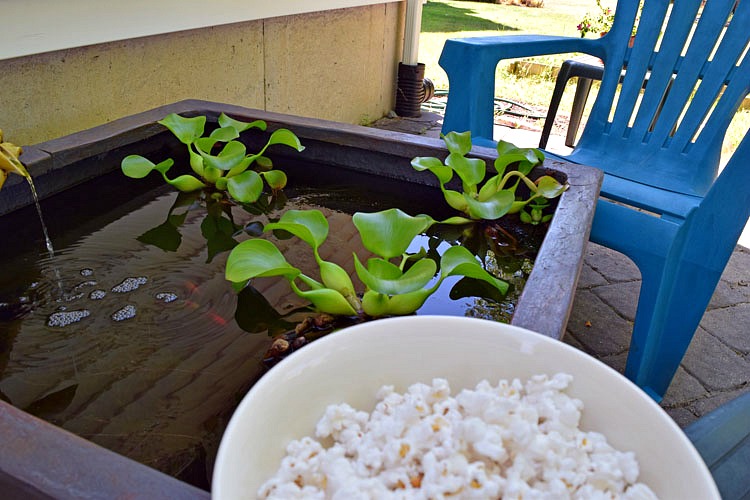 Although we love to take in the warm summer sun, I always provide protection for me and my family from the sun's harmful rays.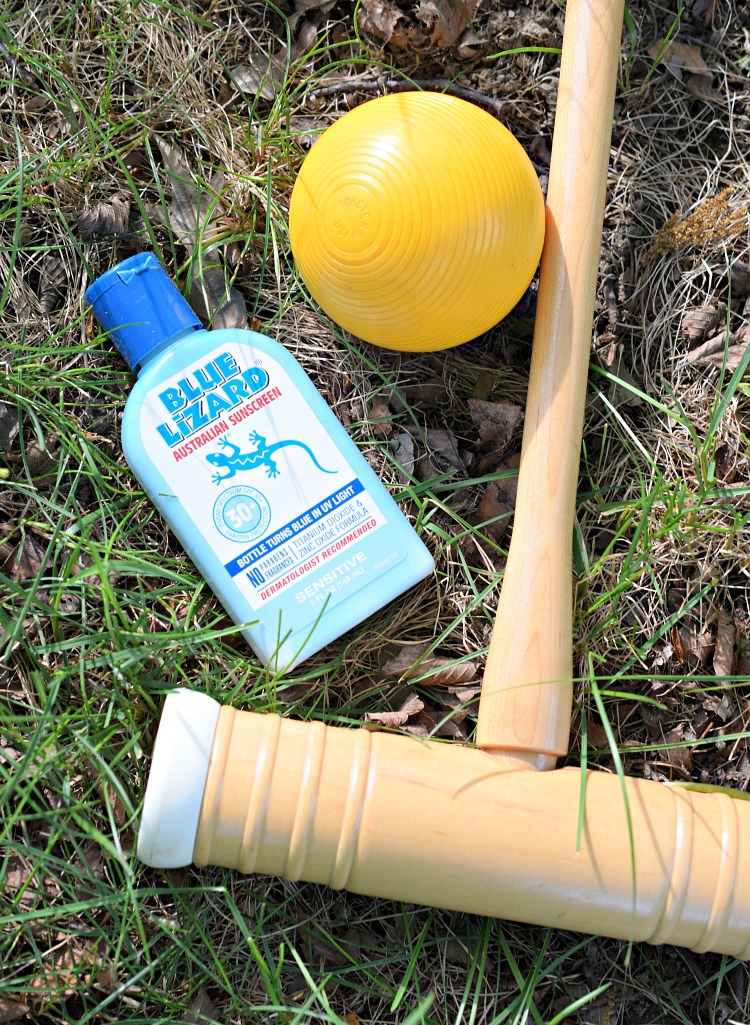 A lot of people forget to protect themselves from the sun when playing or relaxing close to home. Sure, we bring sunscreen along to the beach or pool, but how often do we think about the damage the sun can do to our skin when in our own backyards?
Backyard Sun Protection
One way I protect my family from the sun is by keeping quality sunscreen on hand. For this summer, I purchased a bottle of Blue Lizard® Australian Sunscreen Sensitive. The sunscreen was originally created in Australia, where sunscreen standards are the strictest in the world. Now made in the U.S., the sunscreen's unique zinc oxide formulation provides broad spectrum UVA/UVB protection (SPF30+) to protect me and my family.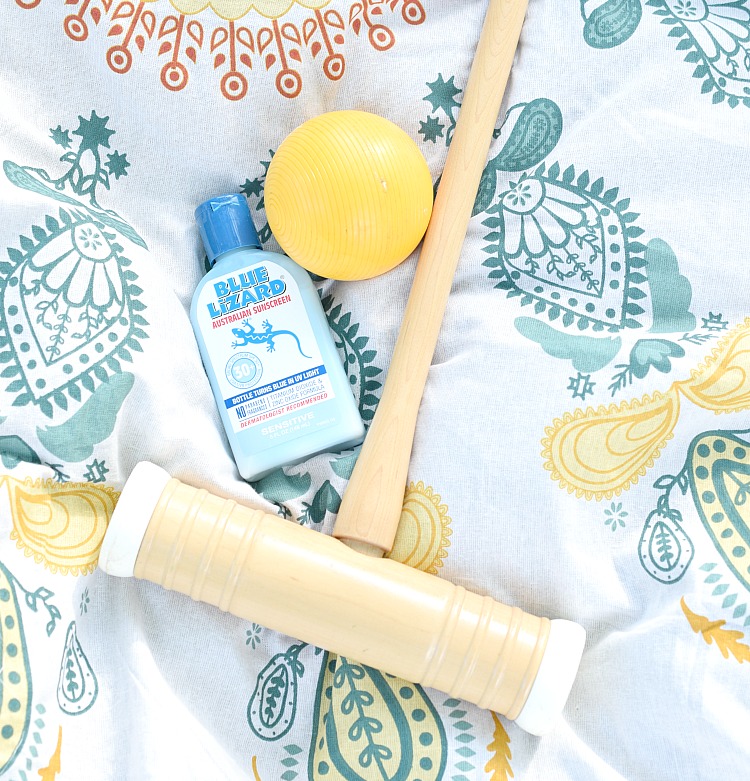 A helpful feature is the sunscreen's PBA-free, Patented Smart Bottle™ technology — the color of the bottle changes from white to blue when exposed to harmful UV sunlight.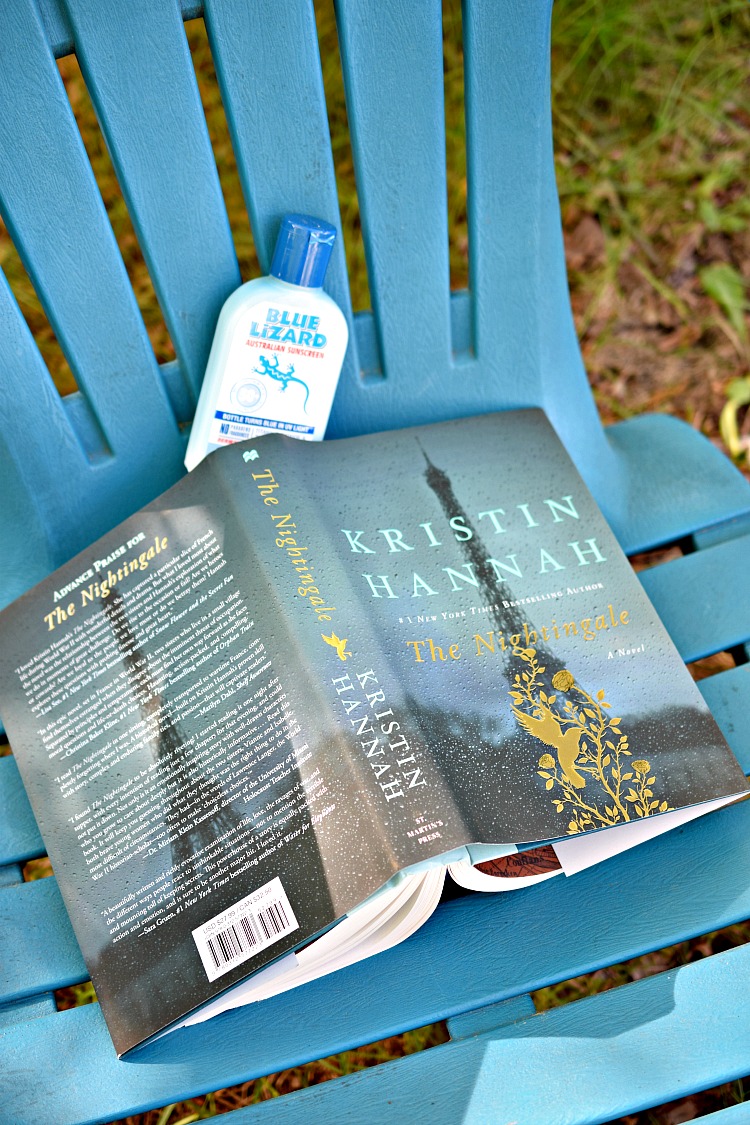 The color change is a reminder to apply or reapply some sunscreen. (You can really see the color change in the below photo.)
Blue Lizard® has been dermatologist recommended for more than 15 years, so I can feel confident using it. My daughters and I have sensitive skin, so it's important that I choose products that won't irritate us. I'm glad that Blue Lizard® is paraben-free, chemical-free and fragrance-free.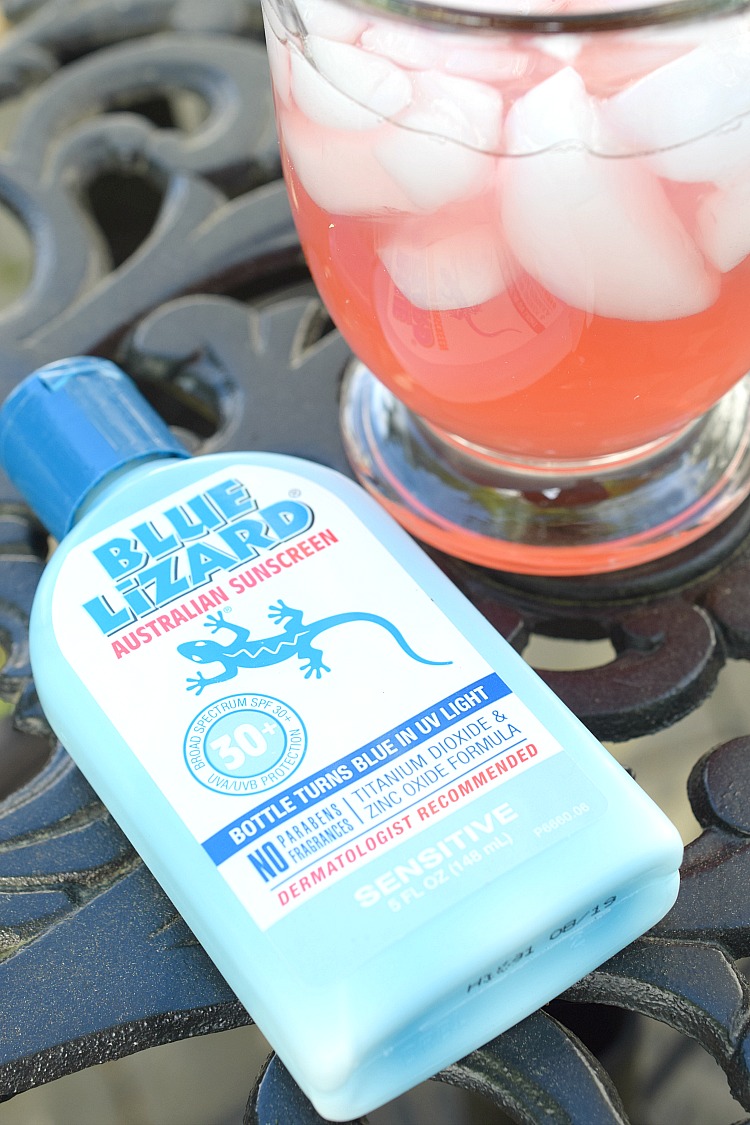 Total Sun Protection
I picked up some Blue Lizard® at my local Walmart. (I found it on a seasonal sunscreen display toward the front of the store.) This summer, my family and I have a trip planned to sunny Florida's Walt Disney World and hope to spend lots of time at the pool, so I made sure to pick up some extra Blue Lizard®.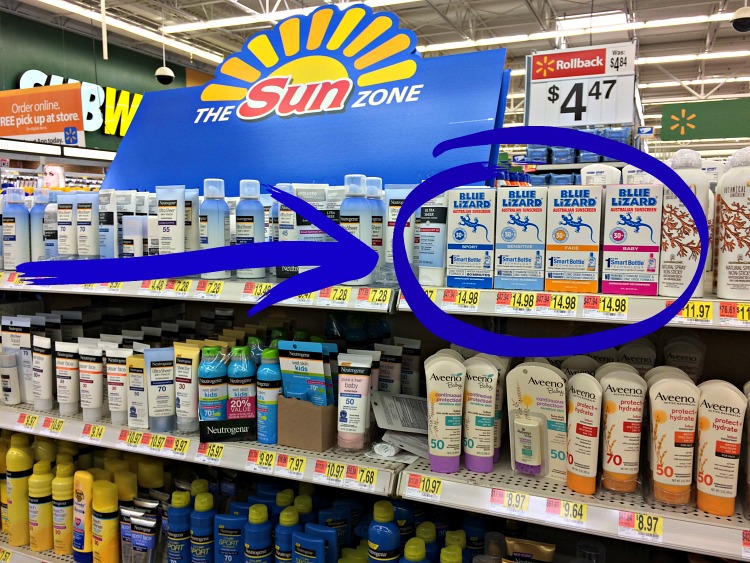 I also got some Blue Lizard® Sport and some Blue Lizard® Face. Blue Lizard® Sport is very water resistant, which should help for those days at the pool. Blue Lizard® Face is oil-free and is mineral-based with Zinc Oxide. I'll be packing all three of my Blue Lizard® sunscreens for my family's Walt Disney World trip!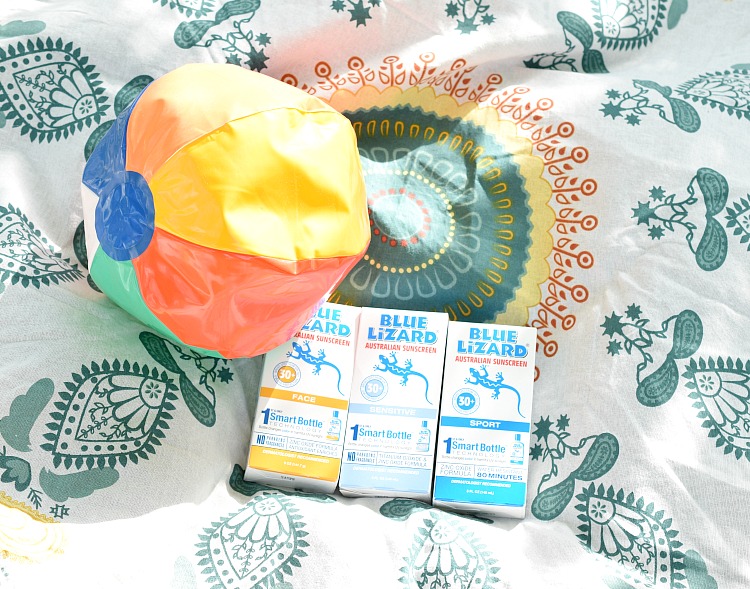 Backyard Sun Safety Tips
In addition to always wearing sunscreen when enjoying time in the backyard, my family and I work to follow these sun safety tips:
Avoid sunlight exposure during peak sunlight hours (between 10 a.m. and 2 p.m.)
Take time out from the sun — e.g., my kids and I sometimes play bocce or croquet in the shade (we have some shade trees in the yard), or enjoy some time underneath our patio umbrella.
Wear wide-brimmed hats and long sleeves whenever possible.
I put all of my new Blue Lizard® sunscreens in a handy bucket that I marked with a cute clothespin chalkboard label. (I simply used a chalkboard pen to write on my store-bought chalkboard label.) I keep the bucket by my home's back door, so I can grab it whenever we'll be in the backyard. That way, my family and I can always be protected from the sun's harmful rays.

Buy Now and Save
You can now save on Blue Lizard® products. Join iBotta and earn $4.00 when you purchase Blue Lizard® Australian Sunscreen (baby or sunscreen based on round), 5 oz. bottle only.
I'm looking to fun times with my husband and kids this summer — here's hoping we can safely enjoy the sun! How do you protect your family from harmful sun rays?