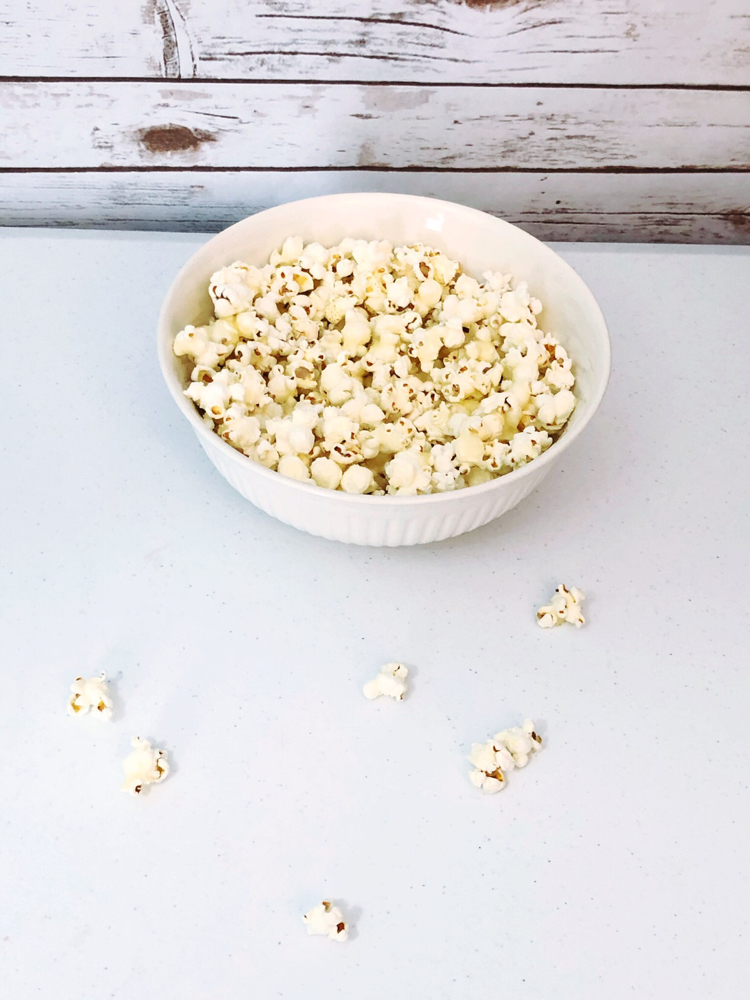 I love me some good kettle corn! It's sweet, it's salty — perfect!! But until recently, I didn't know how easy it is to make homemade kettle corn. I thought I had to either buy pre-made kettle corn or make store-bought kettle corn in the microwave. But over the weekend I made some homemade kettle corn, and my eyes were opened! Now I can make super delicious homemade kettle corn for my family whenever the craving hits — it's so easy! I've simplified the recipe even more by making the popped corn for my kettle corn in an air popper. (Kettle corn is most often made at home on the stove.)
I'm sharing my recipe as part of the Taste Creations Blog Hop. Every month my blogging friends and I get together to share recipes. This month, we are all sharing popcorn recipes! Scroll down to the bottom of this post to see what popcorn recipes my friends made this month!
Simple Kettle Corn Recipe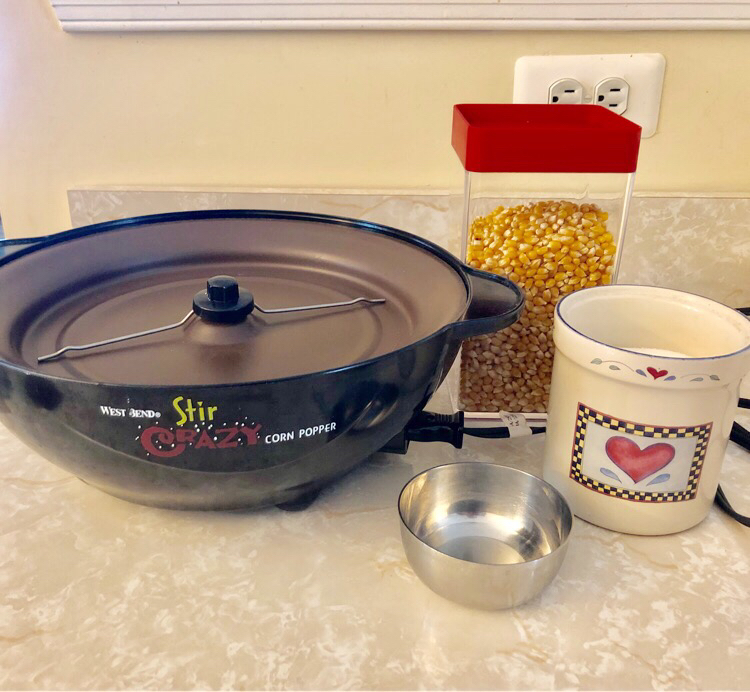 My recipe for kettle corn couldn't be simpler. It only includes 5 ingredients:
1/3 cup uncooked popcorn kernels
4 tablespoons butter (1/2 stick)
1/4 cup sugar
1-2 tablespoons salt
1-2 teaspoons canola oil (if needed for your air popper)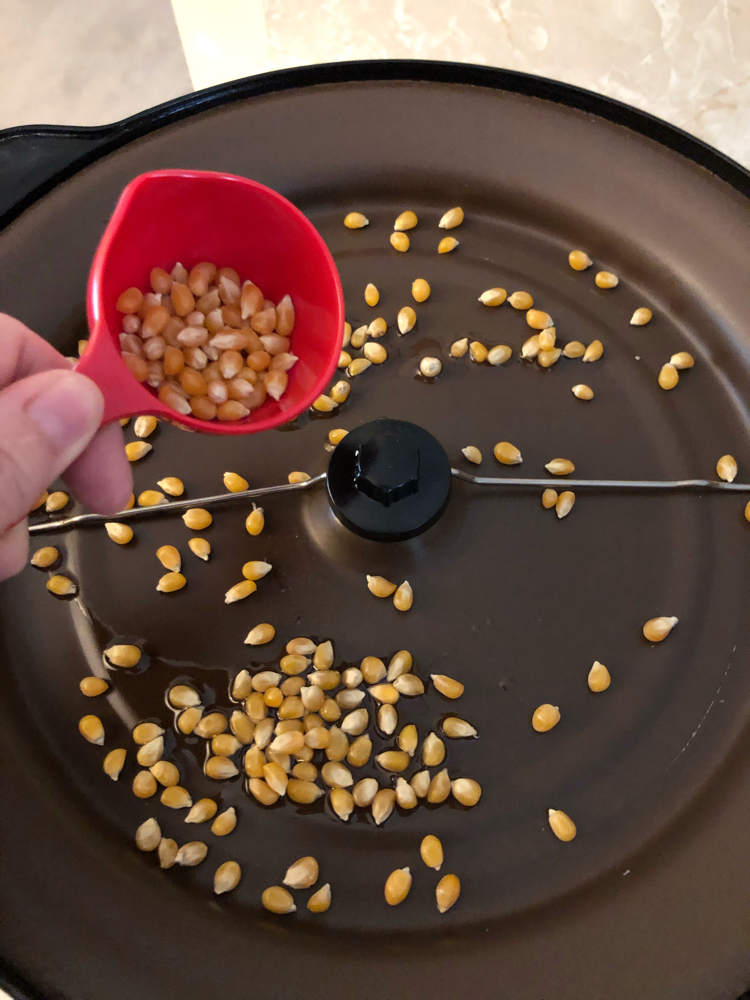 To start making the kettle corn, I simply added about 2 tablespoons of oil to my air popper, added the popcorn and plugged in the air popper. (Check with your popper's instructions to see if it requires oil or not.) I had a bowl of popcorn within a minute or two!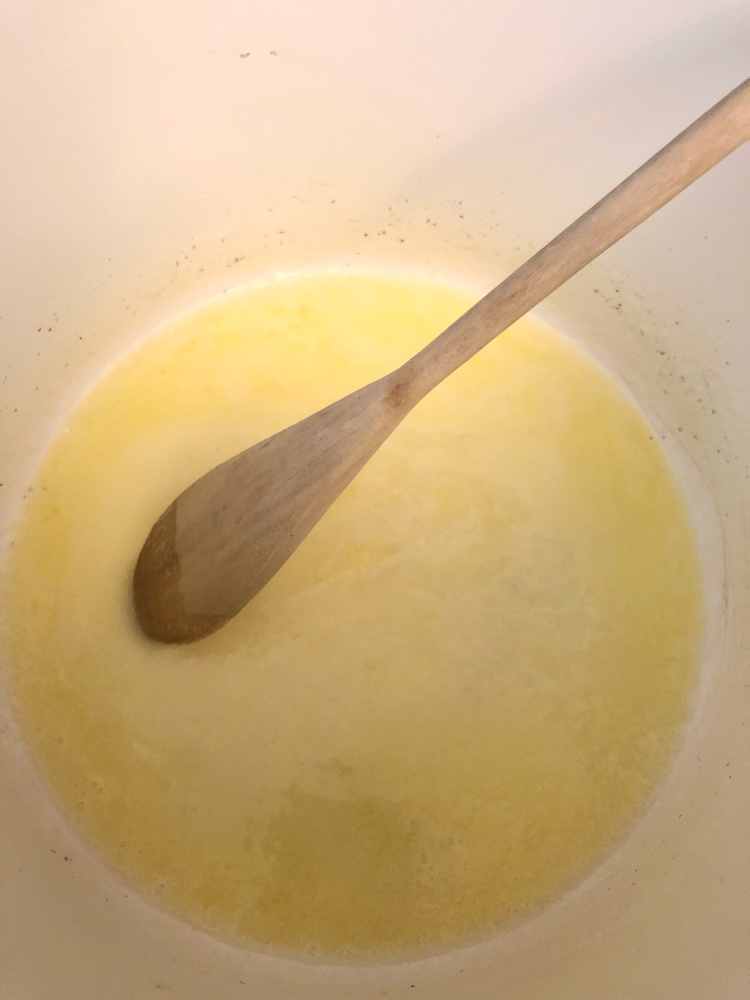 I then added some butter to a pot over low heat. I added the sugar and salt and stirred it all until the combination was melted and evenly combined. Then, all I did was pour the mixture over the popcorn and mix the popcorn to evenly distribute the delicious sugar, butter and salt combination. Then I called my family over to enjoy the delicious kettle corn! The kettle corn didn't last long!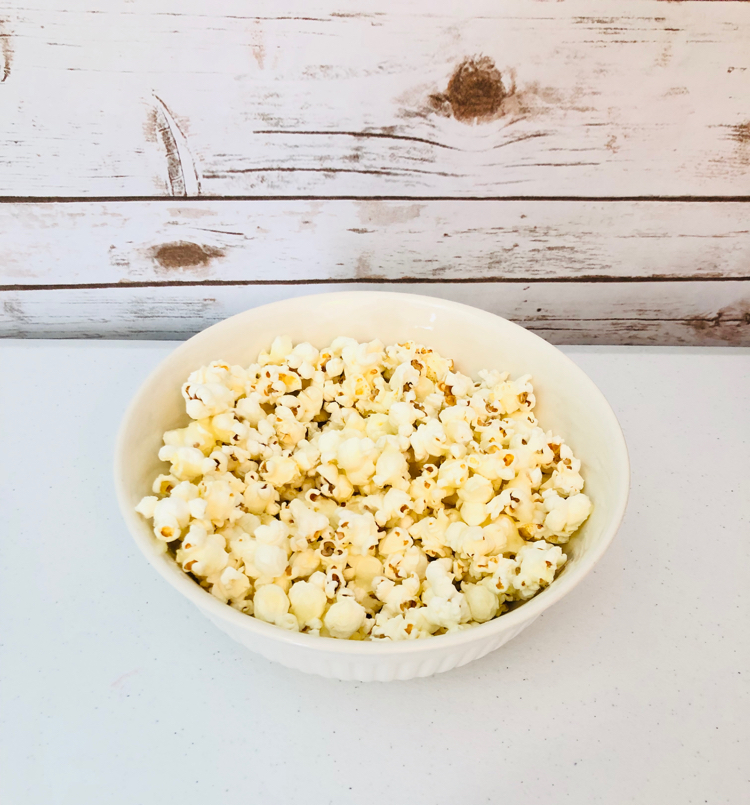 Check Out These Delicious Popcorn Recipes!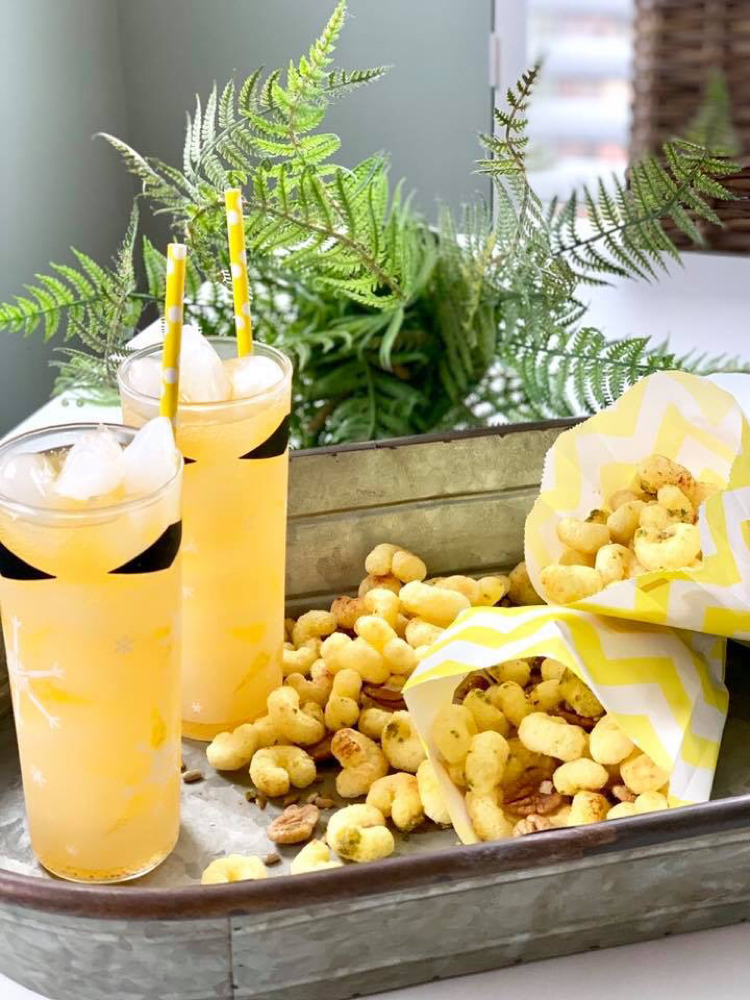 Savory Autumn Popcorn – Our Good Life