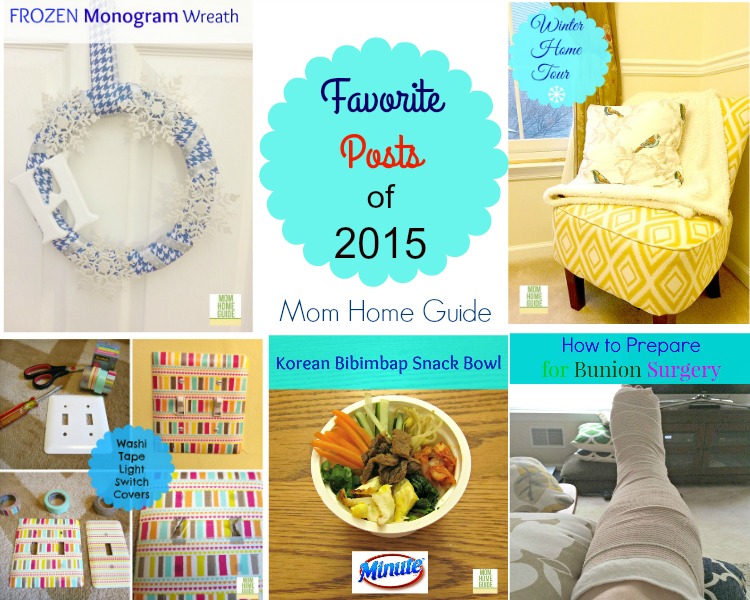 Today I am getting together with some of my blogging friends for the Make It Happen Blog Hop! We're all sharing our top posts of 2015! Here on Mom Home Guide, I'm sharing some of my favorite posts from the past year!
The Make It Happen Blog Hop is going through some exciting changes in 2016, and we want you all to be a part of it! From February 2016 we will be hosting the Taste Creations Link Up! Each month, we will be choosing an ingredient. Your job is to create a dish or recipe incorporating that ingredient in some way. There are no rules on on how to include it, so be as creative as you like! You can then add your blog post containing your Taste Creation to the linkup, which will be at the bottom of the blog post!
The linkup will go live at
7pm
(Central US time) on the first
Monday
of every month, and will be open for you to submit your recipes for 7 days. We will pick our favourites to feature the following month!
February's ingredient is… Leeks!
Submission will be open from
Monday 1st February at 7pm (CT)

for 7 days
. Come back here between those times to add your recipe! We can't wait to see what you create!
Mom Home Guide's top posts for 2015 are below. Please also be sure to visit the top posts for 2015 by my blogging friends!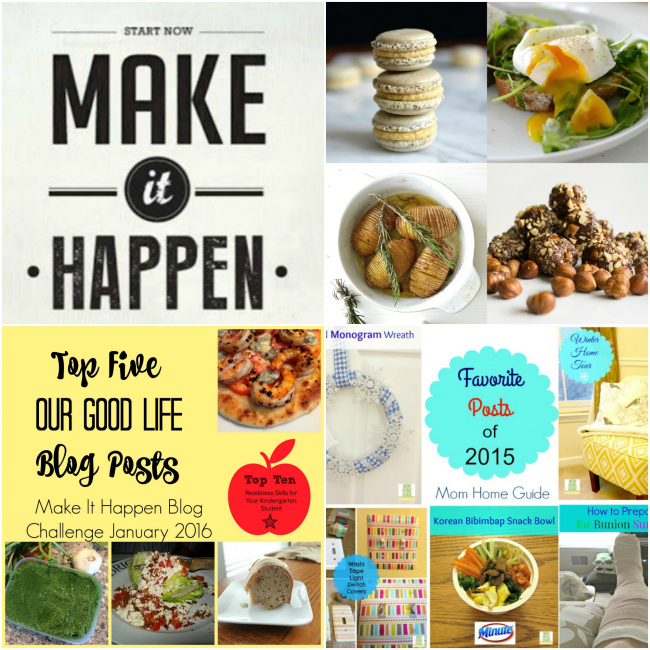 Mini Korean Bibimbap Bowls
My family loves Korean food, so we love trying to cook Korean food at home! One of my favorite recipes that I shared last year is for mini Korean Bibimbap Bowls. Bibimbap is a traditional mixed rice dish that includes sauteed vegetables, sliced beef, and sometimes kimchi (fermented spicy cabbage) and chopped egg.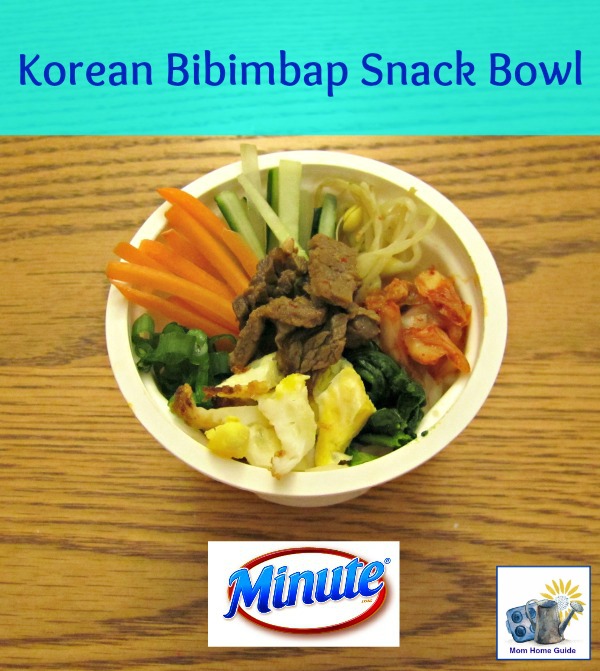 The bibimbap recipe I shared is an easy version of bibimbap, but it's quite tasty! It's perfect for a quick lunch or snack.
Winter Monogram Wreath
I love to make wreaths. One of my favorite wreaths I created last year was a winter monogram wreath inspired by the Disney movie, Frozen. To create the wreath, all I did was wrap a Styrofoam wreath form with ribbon and added a monogram letter and some dollar store snowflakes. I gave the wreath to a friend of mine, so I might have to make one for myself this year!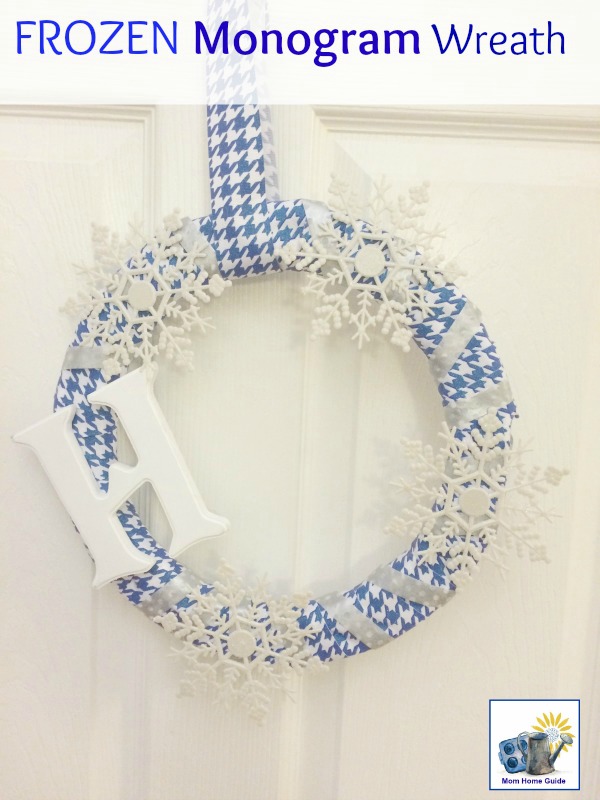 Winter Home Tour
I haven't taken my Christmas decorations down yet (my family and I decided to leave them up for an extra week), but soon I will be decorating my home for winter! I really enjoy decorating my home for the seasons — it's a lot of fun for the kids, too!
The center of my home's winter decor last year was the winter holiday village that we created for Christmas — I like to keep it out all winter!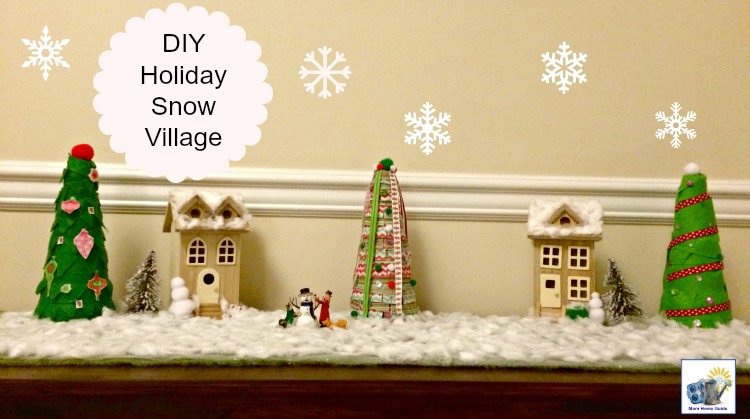 I also gave our living room sofa a new look for winter by adding a plush bear that my daughters and I picked out. (We bought the bear on discount after Christmas.) I also turned our regular green and yellow print pillows around to expose the white blank side of them, and wrapped them with forest green ribbon for a calmer, winter look.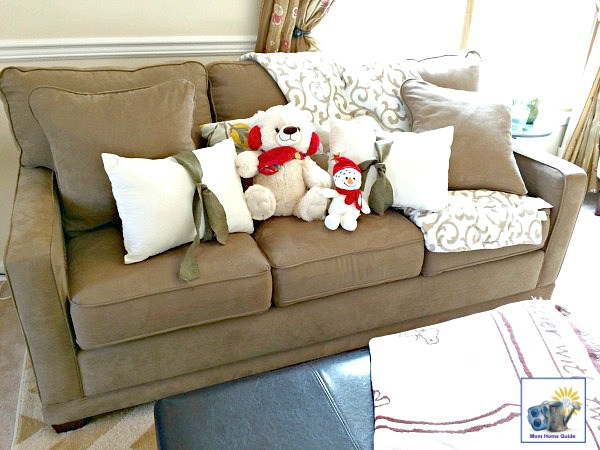 Washi Tape Light Switch Cover
My daughters used to share a bedroom, but before they started middle school, I gave up my home office so that my girls could have their own rooms. We repainted both bedrooms, but one bedroom came with a beadboard light switch cover, while the other just had a plain, builder-grade light switch cover. My daughter who got the plain light switch cover never said anything, but I could tell that she liked the fancier light switch cover in her sister's room.
So, I decided to make a her a new colorful washi tape light switch cover that matches the colors and decor of her new bedroom. The light switch was easy to decorate with strips of washi tape, and has held up well over the past two years! My daughter was surprised to see her new light switch cover when she came home from school, and I could see that she liked it very much! I had so much fun making the light switch cover, that I also made one for my home's kitchen!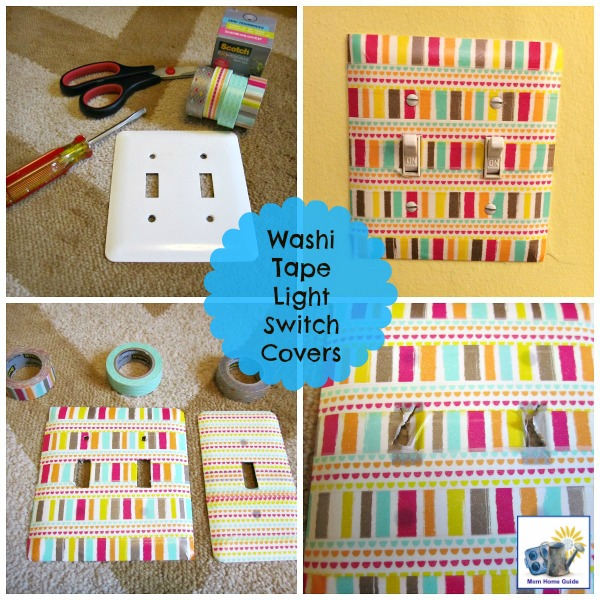 My Bunion Surgery
It might seem strange to put a post about the bunion surgery I had done last summer on my favorite posts list, but I am glad that I got the surgery done! I prepared for my bunion surgery recuperation by getting the supplies I needed (like a knee cart) and prepping my home for my recuperation (like readying my home's downstairs bathroom, since I lived downstairs until I could walk on the affected foot).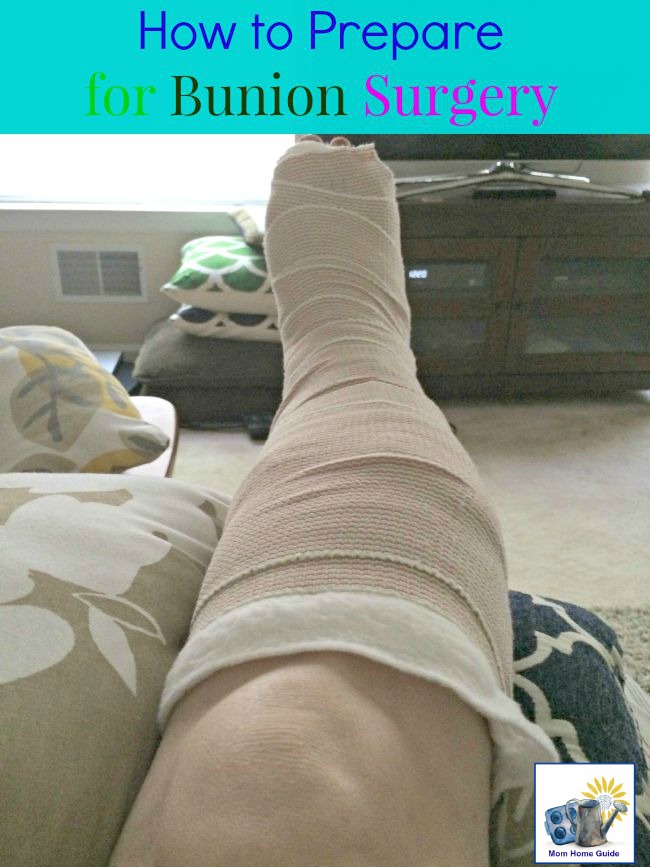 I had to get the surgery done because my affected toe was crossing over the other toes. It had gotten to the point that my other toes would swell whenever I did a fair amount of walking!
It's been almost five months since my surgery, and my foot is still healing. I can't get my foot into many of my shoes, because it's still swollen! But after some physical therapy, my foot is a lot better. I hope to share more this month about how much my foot has improved since my surgery!
That rounds up my favorite posts for 2015. Be sure to check out my friends' collections of their top posts for 2015!