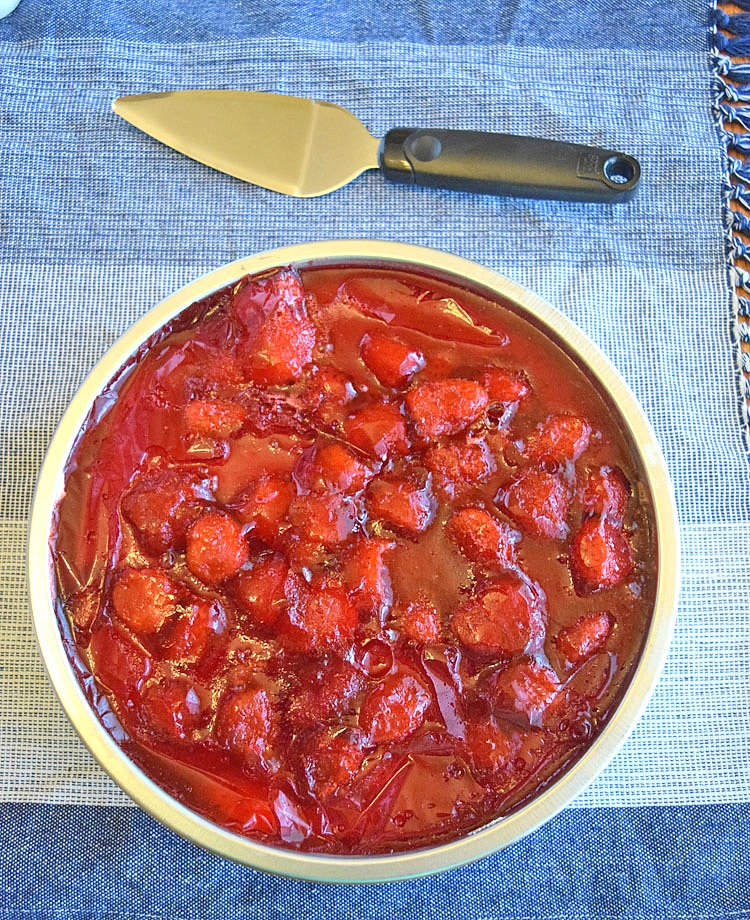 Welcome to this month's Taste Creations Linkup blog hop, where we will be sharing our sugar recipes! The Taste Creations blog hop happens on the 1st Monday of Every Month at 7am PST / 10am EST. Be sure to take a look at the bottom of this post to see the recipes my blogging friends are sharing today! For my post today I am going to be sharing one of my daughter's all-time favorite recipes, Strawberry Jello Cheesecake Pie!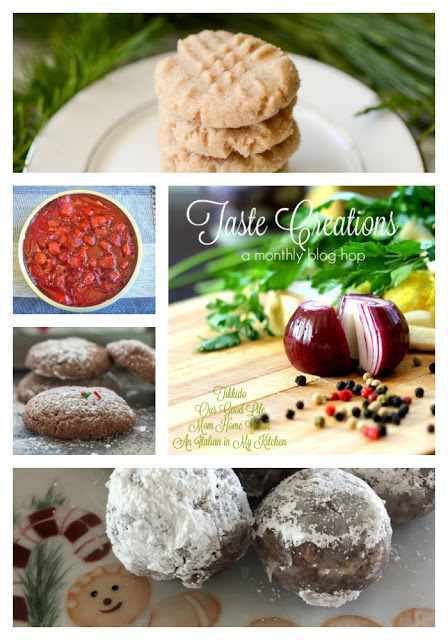 With the holidays coming up, sugar is king as folks with be baking up pies, cookies and cakes! I got my strawberry Jello cheesecake pie recipe from the Kraft website. For my daughter,, this recipe has the perfect mix of ingredients — salty pretzels and sweet strawberries and Jello! (She has always loved Jello.)
This recipe is super easy to make, but it does take some time to make as you have to let the cream cheese/Cool Whip layer and then the Jello layer set. I think the time commitment is worth it, however! I received several compliments on this pie when I served it at Thanksgiving! In my opinion, I think the pretzel crust really makes this pie!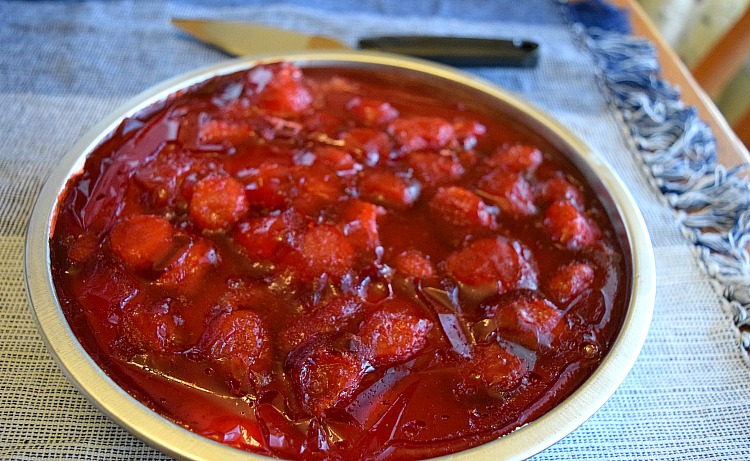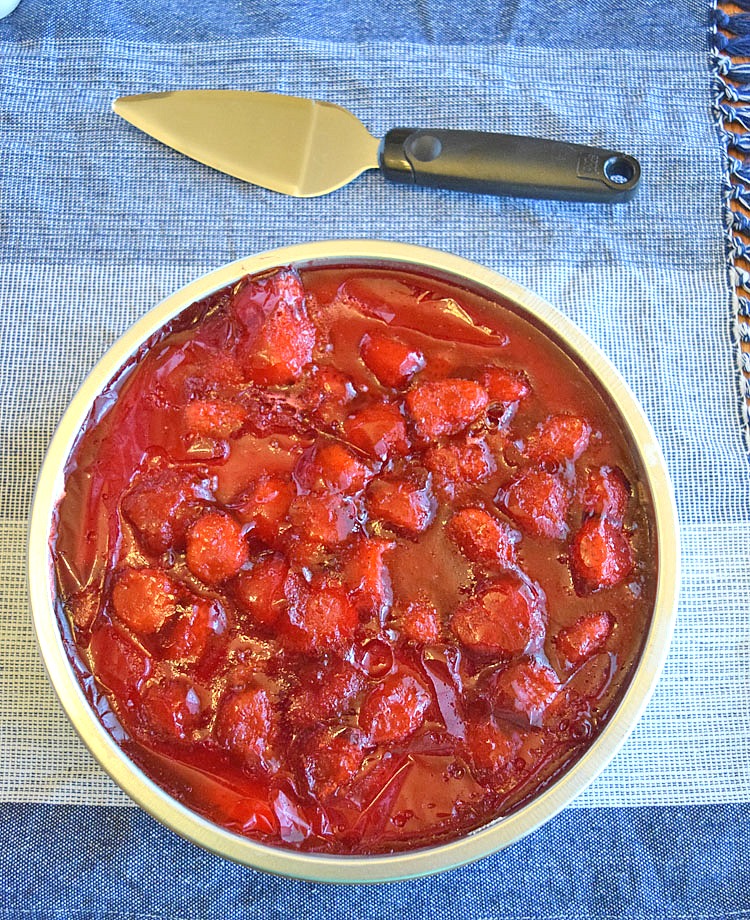 Strawberry Jello Cheesecake Pie
2016-12-01 22:34:30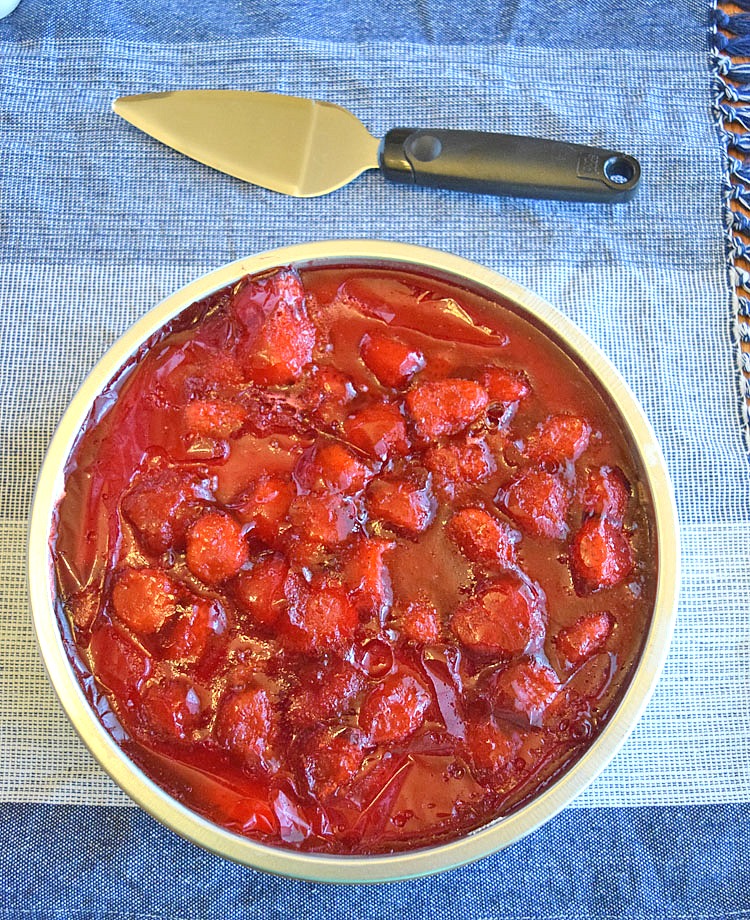 A delicious strawberry cheesecake with Jello, strawberries and a delicious pretzel crust.
Ingredients
1 2/3 cups crushed pretzels
2 Tbsp. sugar
1 stick butter, melted
1 pkg. (8 oz.) cream cheese
1 cup sugar
2 cups Cool Whip
2 pkg. Jell-O Strawberry Flavor Gelatin
2 cups boiling water
2 pkg. (8 oz. each) frozen strawberries
Instructions
Preheat the oven to 350°F.
Mix the pretzels with 2 Tbsp. sugar and the melted butter. Press into a round pie tin. Bake at 350°F for 10 minutes. Cool.
Beat the cream cheese with 1 cup sugar. Carefully mix in the Cool Whip. Spread the cream cheese and Cool Whip mixture over the crust. Chill the topped crust for 4 hours.
In a separate bowl, dissolve the Jell-O in boiling water. Add frozen strawberries and stir. Pour the Jello and strawberries over the cream cheese mixture. Chill the pie until set.
momhomeguide.com https://momhomeguide.com/
Be sure to check out my Taste Creations blogging friends' recipes!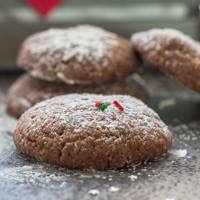 An Italian in my Kitchen Simple Chocolate Sugar Cookies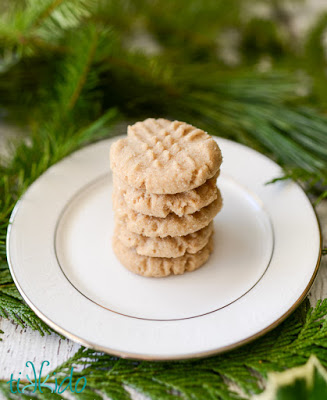 Tikkido Browned Butter Sugar Cookies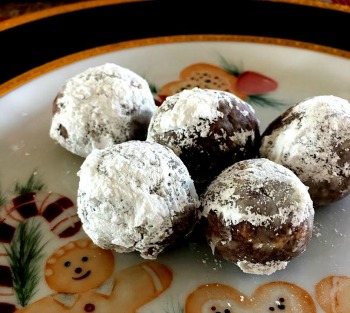 Terristeffes.com Fireball Bites
This recipe was shared at the Creative Corner Link Up Party