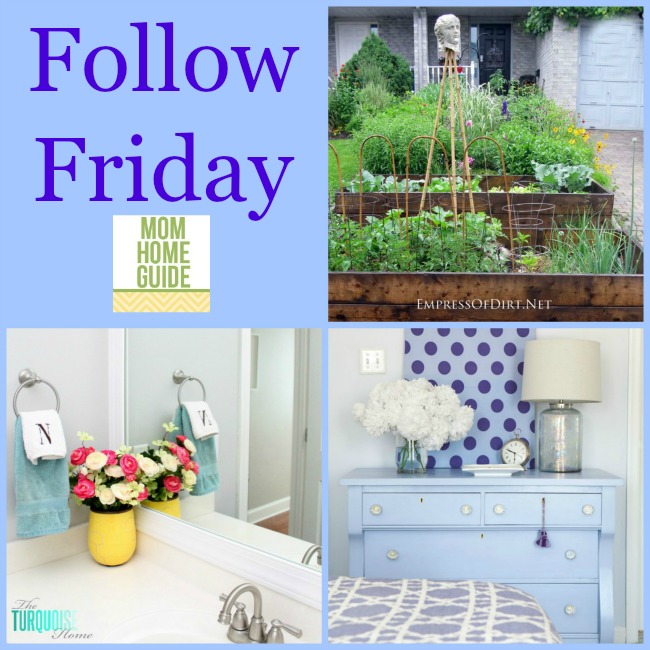 Happy Friday, everyone! Today is one of my favorite days of the week, because today is the day when I share some fantastic projects from some of my favorite bloggers for Follow Friday (#ff)!
I recently discovered that Diane from In My Own Style lives within an hour's drive from me and once lived in my neck of the woods. Small world! I met Diane at The Haven blog conference last year, and have always liked her home decorating style! I love her Modern Paint Finish Using DIY Chalk Paint Tutorial. I really like how her dresser came out!
Now that it's spring, I am really starting to get gardening fever! When I have the gardening bug, I enjoy reading the blog, The Empress of Dirt — I especially like her front yard garden! She has such beautiful gardens and wonderful gardening tips!
I am so glad I found the how to frame a builder-grade mirror by The Turquoise Home. I have been meaning to frame the builder-grade bathroom mirrors in my home for a while now, but was never sure how to get around those bulky mirror clips! Laura from The Turquoise Home as a great work-around for that, so I am going to use her method!
Those are my Follow Friday picks for this week. Enjoy your weekend!