Thanks to Tuttle Publishing for providing me with the books reviewed in this post. Thanks also to Thompson's Waterseal for providing the stain used on my DIY String Light Planter Posts. This post contains Amazon affiliate links.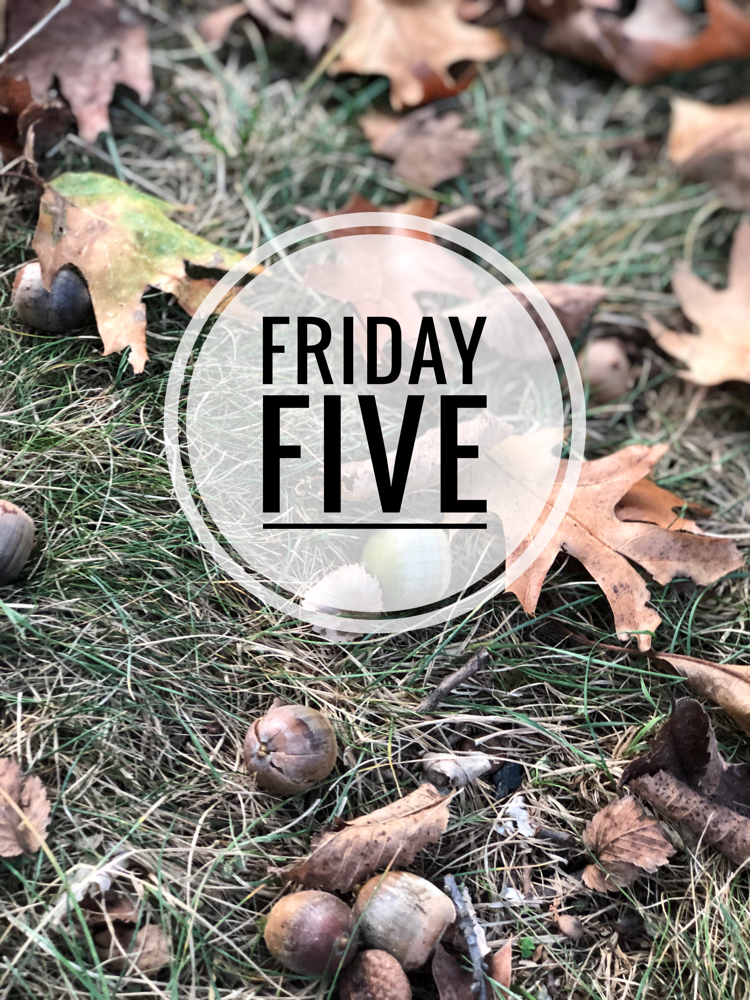 Happy Friday! I am so glad that Friday is here! To celebrate, I thought I'd take the time to share a Friday Five — here I'll share some details about what I've been up to lately!
$100 Room Challenge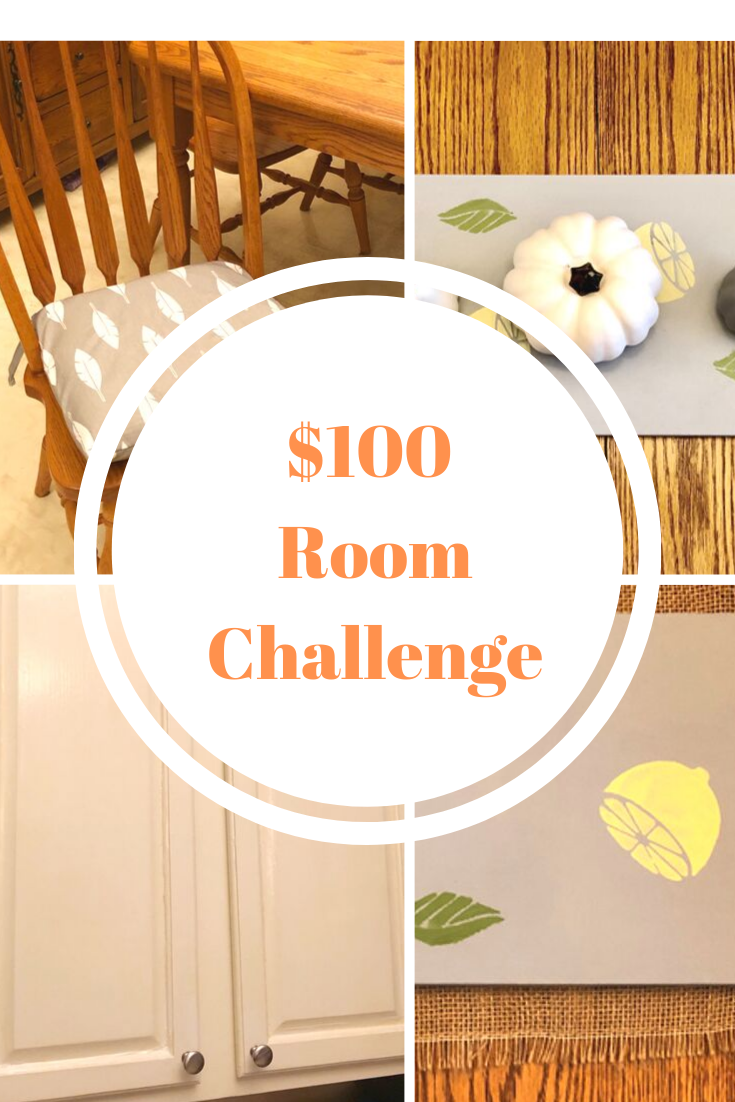 You may have noticed that this month I've participated in the $100 Room Challenge. The challenge is hosted by Erin of Lemons, Lavender & Laundry. This challenge is a fun one because in the challenge bloggers work to update a space or room in their home for $100 or less!
For the challenge, I updated my home's kitchen. I previously painted the oak cabinets white in the kitchen. Painting the cabinets has made a big difference!
To update the kitchen for the challenge, I've added some satin nickel cabinet knobs. I also made custom covered cushions for the kitchen chairs and a DIY wooden table runner. Check out my $100 Room Challenge reveal post to see how it all turned out!
DIY String Light Planter Posts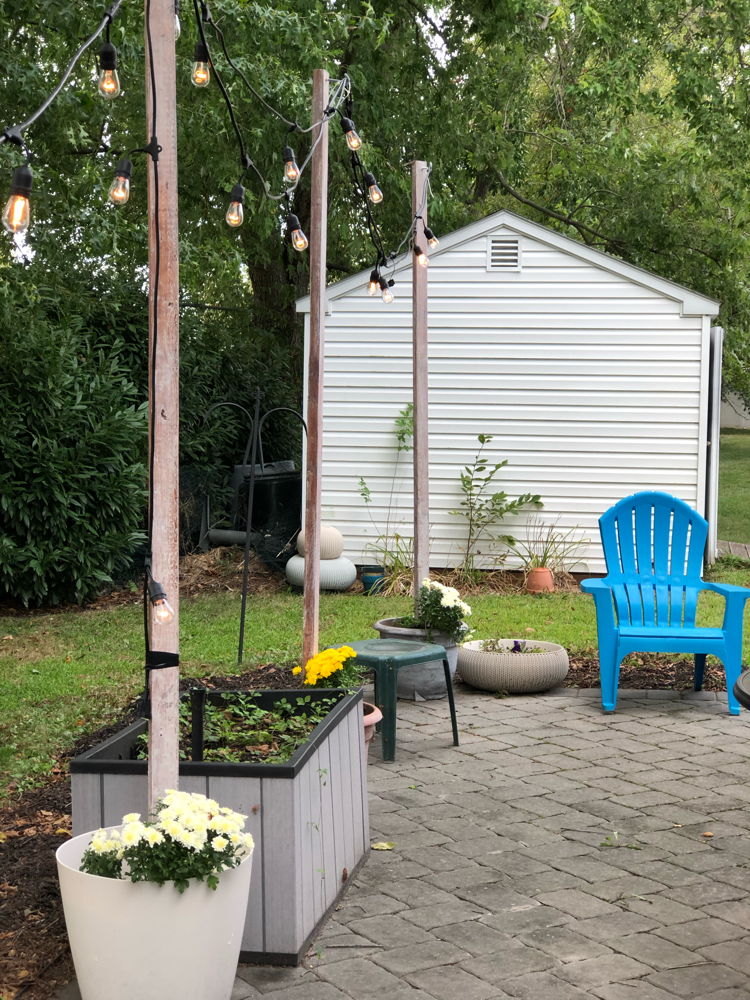 I wrote last week about the DIY String Light Planters Posts that I made for my patio. My daughters recently hosted a dinner party for some marching band friends, and needed some lighting for the get together.
I plugged the string lights in via an outdoor extension cord. I've since read that outdoor extension cords aren't meant to be left outside for long periods of time. So, this week I bought the supplies needed to make two more string light planter posts so the string lights can reach an outdoor outlet my home has.
I stained the two new posts yesterday with Thompson's Waterseal Transparent Waterproofing Stain, Acorn Brown
. I had the stain leftover from my DIY Wood and Cinder Block Bench project, and really like the color of the stain. I also like how the stain will protect the posts from the elements.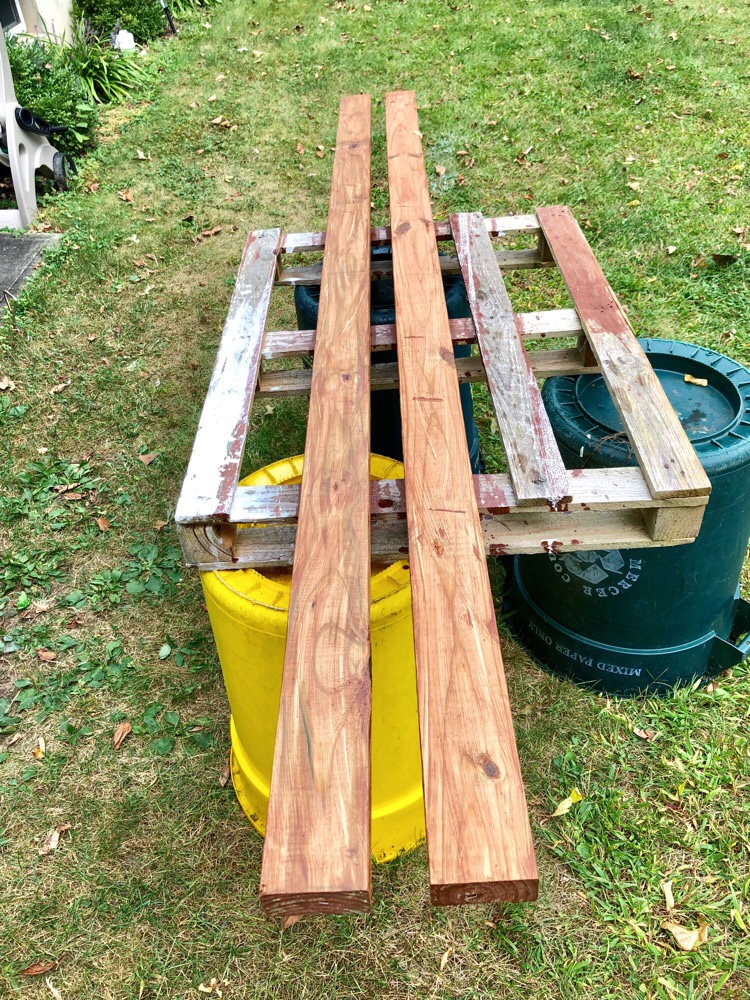 I still need to whitewash the posts, add hooks for the string lights and sink the posts into fast setting cement in the planters. I then need to add flowers and soil. Check out my DIY String Light Planter Posts tutorial for the details on how I got the string lights up!
New Reads
I have been VERY busy lately, but I still found some time to delve into two new books! The first book is Finger Knitting for Kids: Super Cute & Easy Things to Make
by Eriko Teranishi and published by Tuttle Publishing.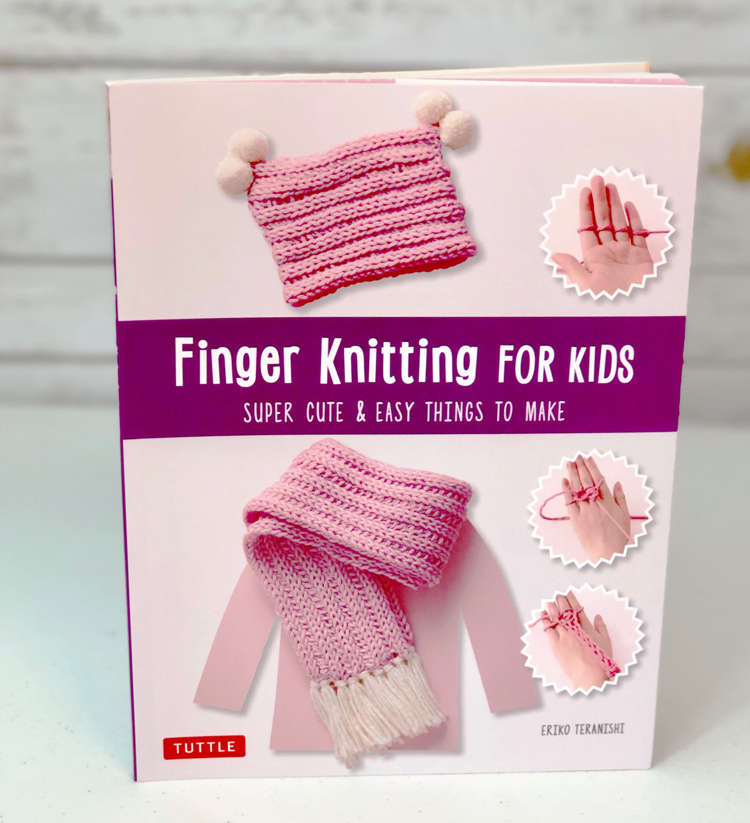 I've always wanted to learn how to knit (the traditional way), but never have put the time into it. Even though this book is for kids, I think it will be a fun way for me to get some simple (finger) knitting projects in. For example, the finger-knitted scarf below is so cute!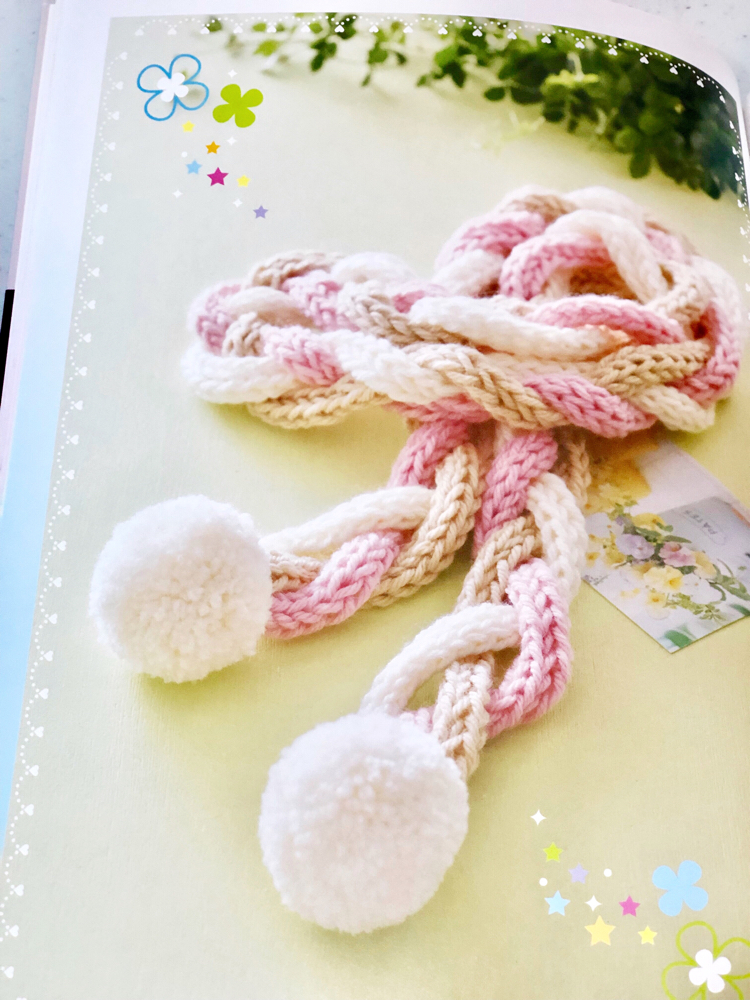 The second book is Asian Salads: 72 Inspired Recipes from Vietnam, China, Korea, Thailand and India
by Maki Watanabe and published by Tuttle Publishing.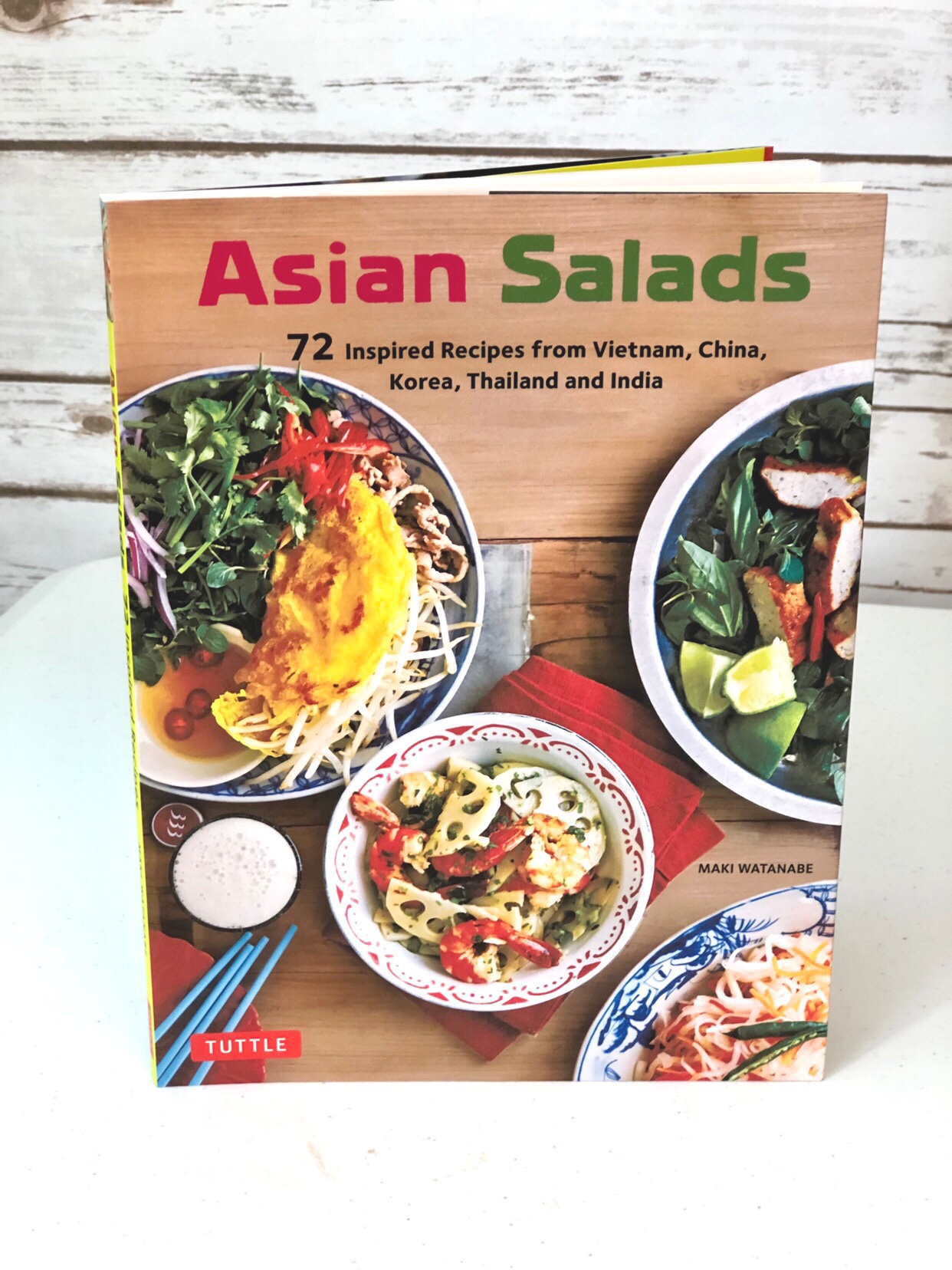 One recipe in the book I"m looking forward to trying is the one for sweet picked red onions. The onions remind me of the ones that my favorite soup, sandwich and salad place makes.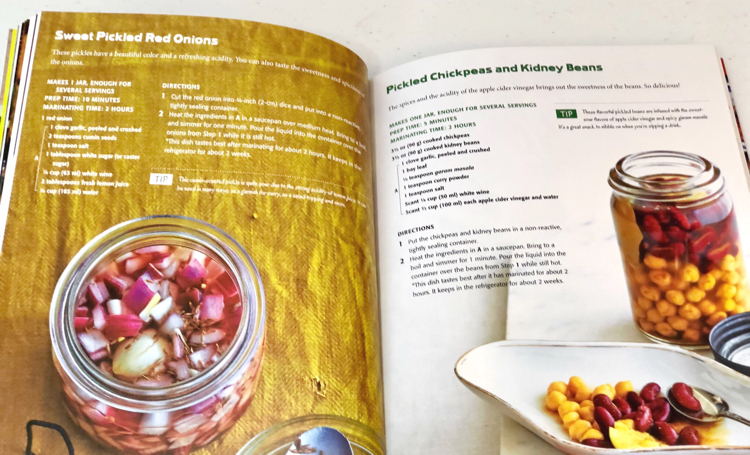 Still Mulching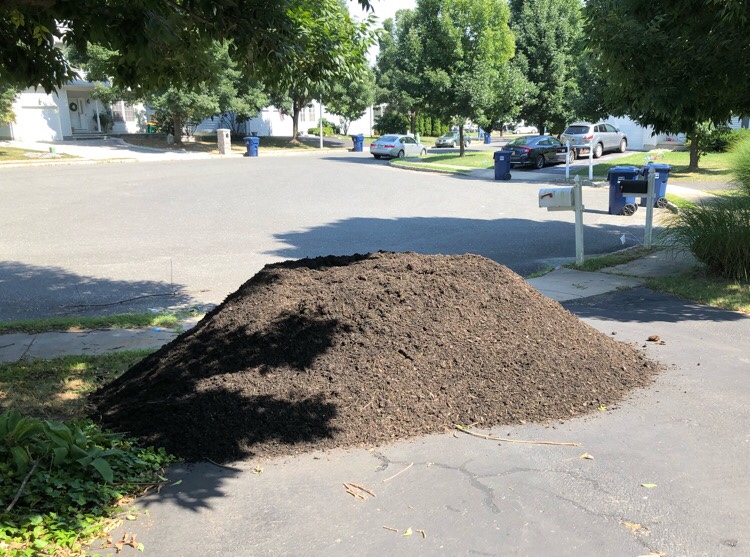 A few weeks ago I had 3 cubic yards of mulch delivered to my house. I had no idea how much mulch that is!
The nursery I ordered the mulch from dropped the mulch on one side of my home's driveway. My husband has had to park his car in the street since then!
I've been working little by little to move the mulch and have been mulching our gardens.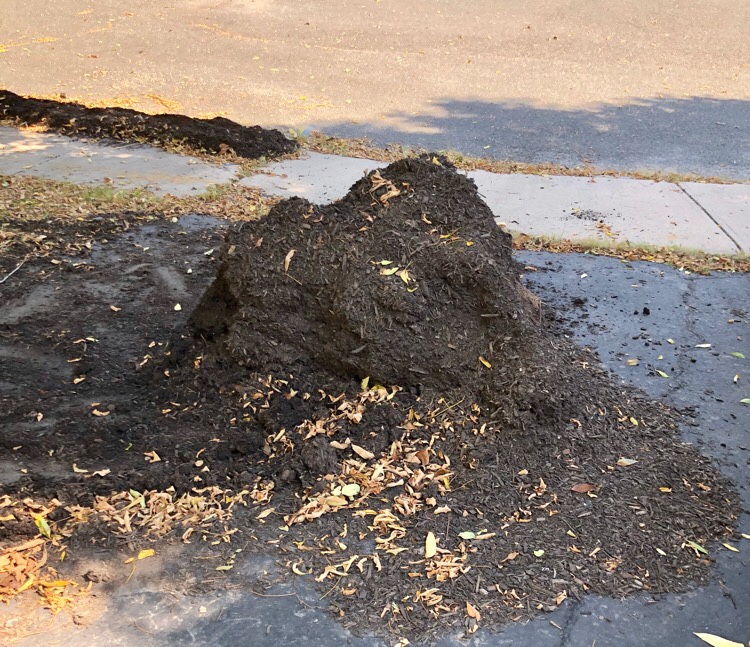 Hopefully I'll get the mulch out of the driveway soon! It's a job to push a heavy wheelbarrow full of mulch all over the yard!
Earlier this week I had a nightmare about the mulch. I had a dream one night that dump trucks kept arriving at my house with more and more mulch! LOL
10-Minute Fall Wreath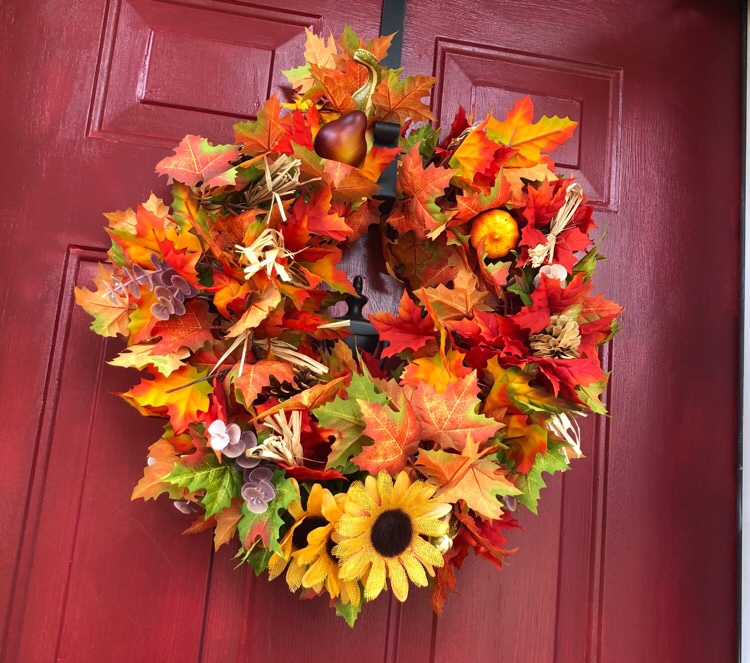 I was up watching late night TV one night (a bad habit) when I suddenly decided to make a fall wreath.
I grabbed a $1 store wire wreath frame and some supplies that I had in the basement. The supplies I used made it possible to make the wreath in 10 minutes – or even less time! I didn't even use glue or pins.
I will share my tutorial for making this wreath next week here on the blog!
Enjoy the weekend!