This post contains affiliate links.
Today I'm sharing my "Friday Five" post, when I share 5 things that I've been up to lately. Today was kind of a low key week for me, but I was able to squeeze in some fun moments!
Sunflowers
A farm near my house – Holland Ridge Farms – features a sunflower
festival in the fall. I've been wanting to go with my family, but we've been so busy on the weekends. So on Monday I headed out to the farm on my own to take a look.
The views were so pretty – there were rows and rows of sunflowers!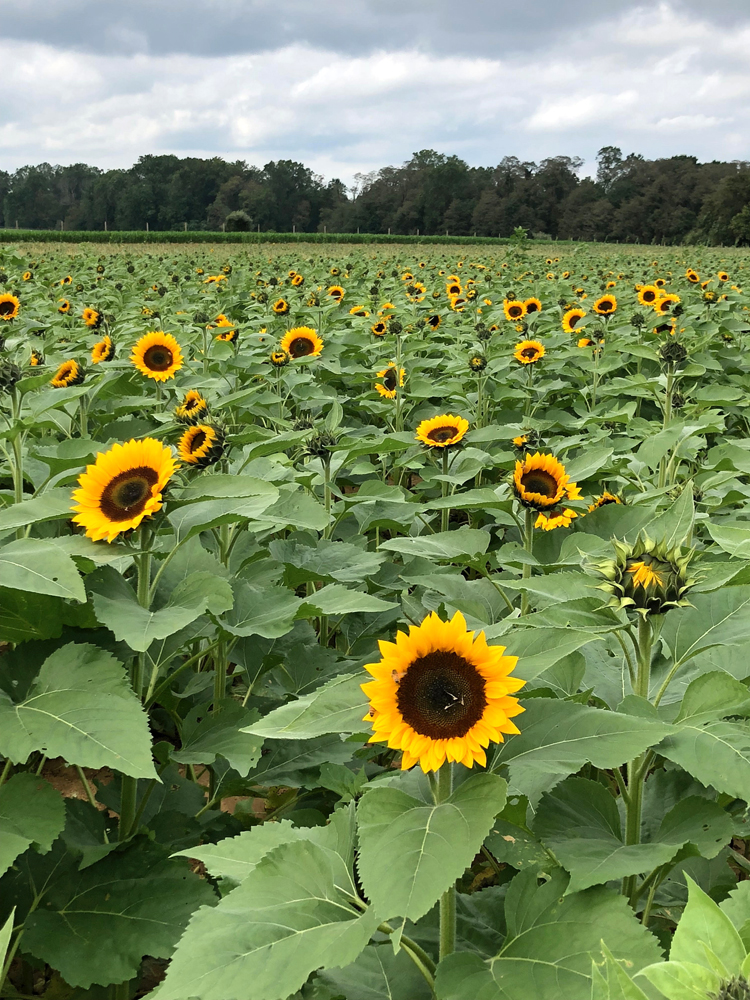 I enjoyed walking through the rows taking photos!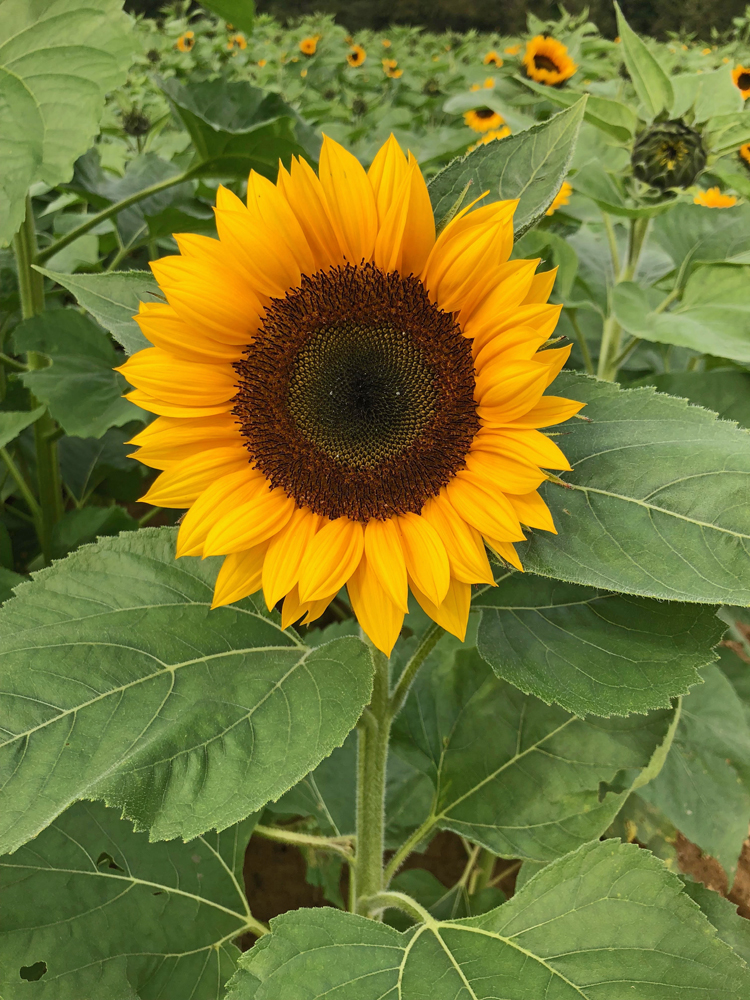 The farm hosts a tulip festival in the spring, so I plan to go back then.
Pumpkins & Farm Fresh Veggies
The same day I stopped at another farm, in my area, Stults Farm, and picked up some fresh peppers and broccoli for dinner. They had lots of pumpkins, too, and the views were equally beautiful!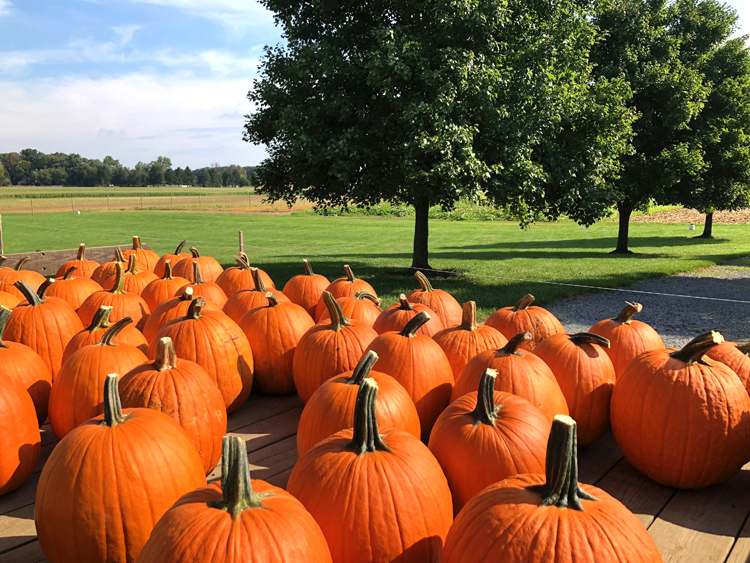 Kindness Stone
I had a check up last week with the doctor who directed my breast cancer radiation therapy last fall at Princeton Health – Penn Medicine. The doctor said everything looks good. I have a mammogram scheduled for December, so I hope that will go well. On my way out of the doctor's office, I noticed a basket of painted stones. A sign said they were "kindness stones" and said patients could each take one.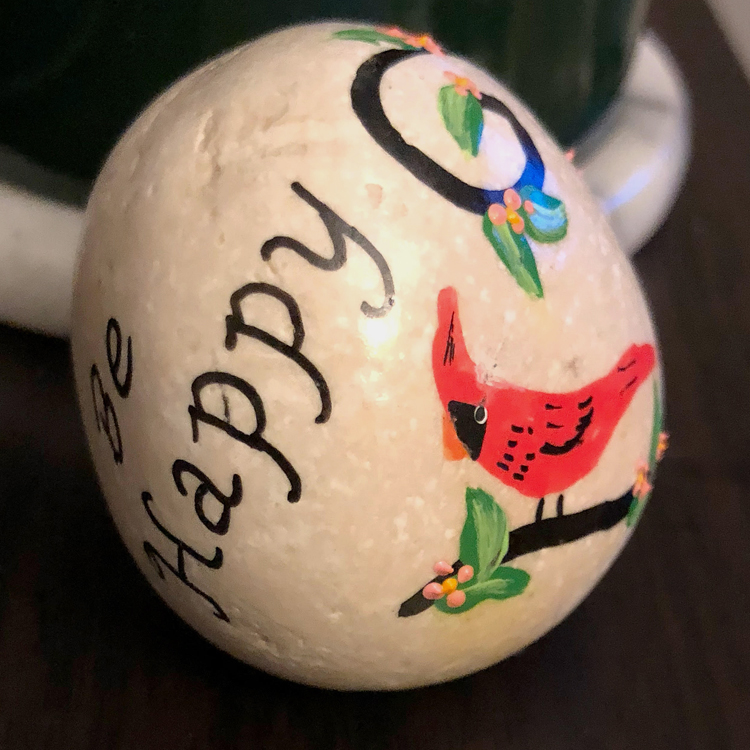 The first stone I spotted had a beautiful cardinal painted on it with the words, "Be Happy." I loved it, so I took that one home. It really makes me smile! It turns out that a nurse had painted the stone for a cancer patient. She or he did such a lovely job!
Spring Bulb Planting
I picked up a bag of tulip bulbs during my trip to the Holland Ridge Farms. So on Tuesday afternoon, I used my garden trowel
and spent about an hour planting the tulips in my front yard's planting bed.
If you'd like to plant bulbs like tulips and daffodils for next spring, Now is the time to do it!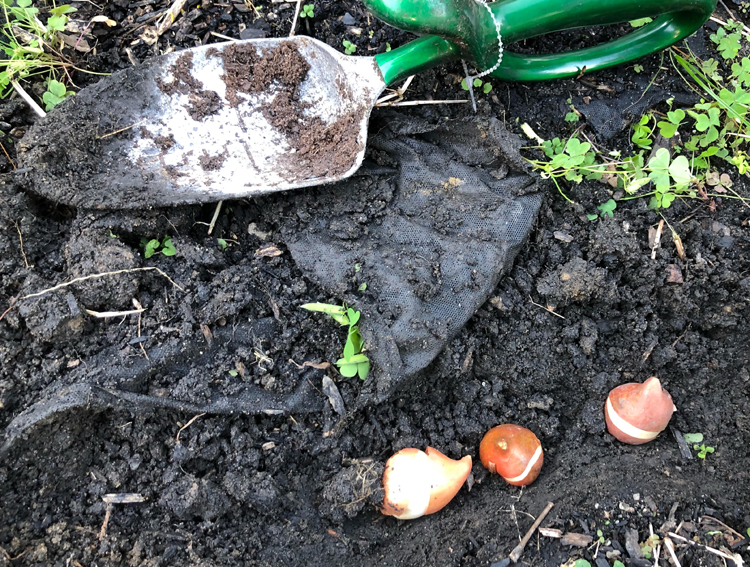 As usual, I had my family's Shih Tzu puppy with me – which made planting slow at times.
But at least he enjoyed eating some of the clover that I pulled out of the planting bed. He was very happy to eat the weeds.
Out on the Town
My daughter and I took about 2 hours out of the afternoon one day this week and went thrift store shopping. We visited the Greater Goods Thrift Shop in Hightstown, NJ. My daughter loves thrifting! She's quite good at it – she found several cute fashions at the store. I picked up a Vera Bradley purse, a comfy fall sweater and a Wilton bundt cake pan
pan. I made a bundt cake for my family that night. I was glad because I have been wanting a bundt pan!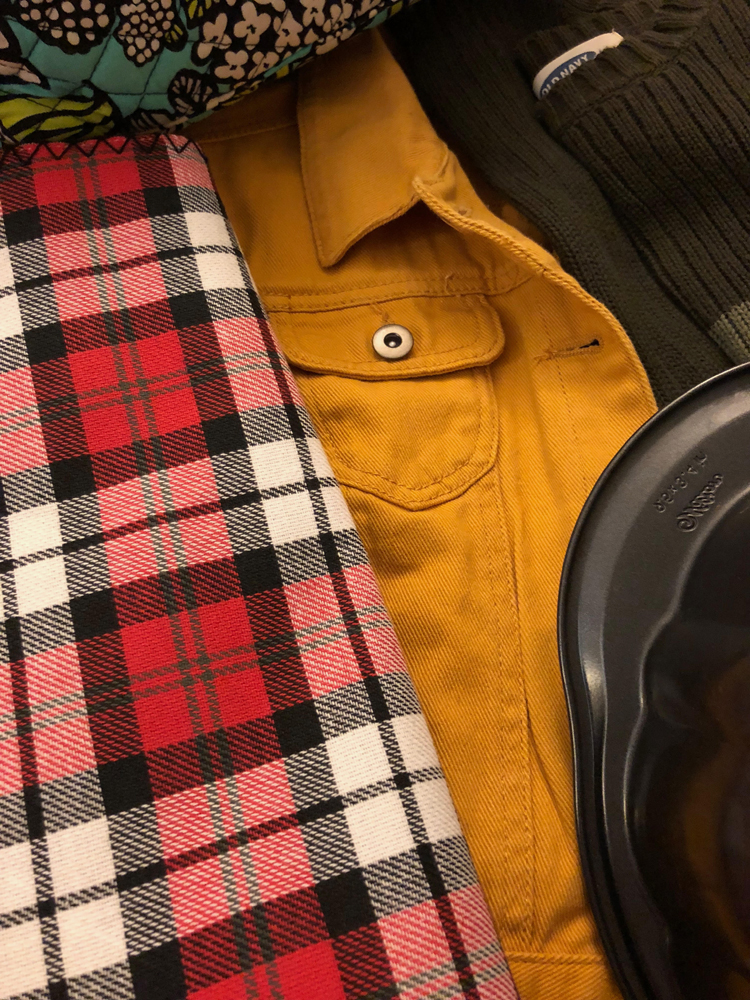 Also this week, I got together with my blogging friend, Tee of Beauteeful Living. It's so nice to have a blogging friend nearby! She and I went to a wonderful Ramen place, Terakawa Ramen, together and shopped in a fantastic Korean grocery, Woo-Ri Mart, together.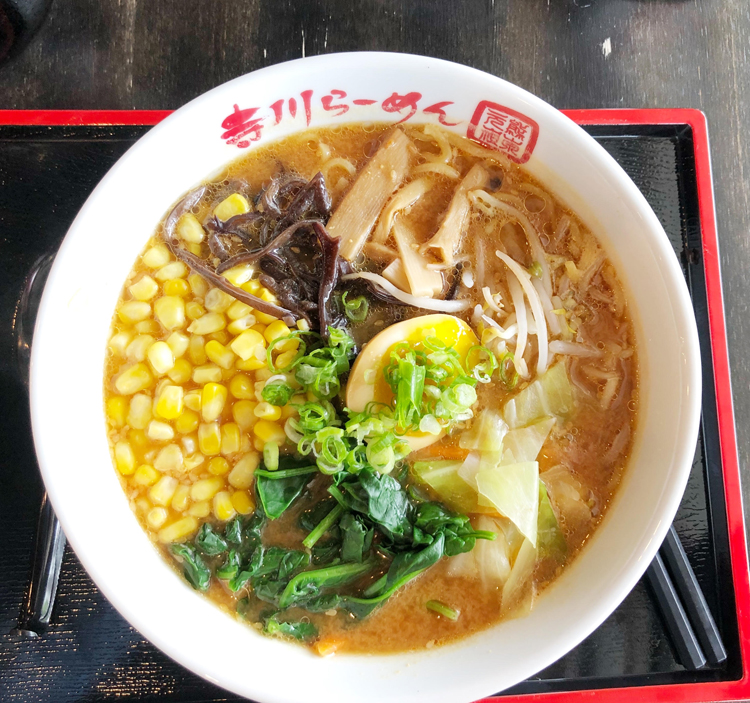 At the market, I picked up some wonderful fresh strawberries and some Pocky biscuit sticks
, cookies that my daughters love.
Tee told me a bit about the Corner Office Makeover she's working on in her living room as part of the One Room Challenge (ORC) blog hop, hosted by Calling It Home. I can't wait to see how her project is coming along the next three weeks! One of these days I need to participate in that challenge. Much of my home could use a makeover!