This post contains Amazon affiliate links. If you click on an Amazon link in this post and make a purchase, I will earn a small commission that helps to fund this blog. Thanks!
Daughters' Band Trip to Disney
My teen daughters just returned from a 4-night band trip with their high school to Walt Disney World. I was anxious about their trip and really missed them! Their trip was the longest I've ever been away from my daughters.
It turns out my daughters had an awesome time and they got to march in a parade in the Magic Kingdom! They even brought home some souvenirs for me and my husband. My husband got a Disney Parks Dug Squirrel Stoneware Mug from UP
. The gift is perfect for my husband, who loves the "squirrel" reference from that movie. We now have a puppy who gets easily distracted (like Dug), so the mug is especially fitting. I like the colors of this mug.
My daughters picked out a sweet Italian glass bracelet for me at Epcot.
I like glass art, so they knew I'd like it!
Support Children's Hospitals

I recently received a box of goodies and information from Children's Miracle Network Hospitals. In the box I received the above t-shirt and some helpful information on children's hospitals and the kids they help.
Did you know that children's hospitals rely on donations ? Government and insurance programs don't fully cover these kids' care.
The box I received includes the story of Izabella, a young girl who was born prematurely at 28 weeks. She weighed less than 3 pounds at birth and spent 14 months on life support. She finally became one of the youngest children ever to receive a heart-lung transplant. You can see Izabella's photo on the box below.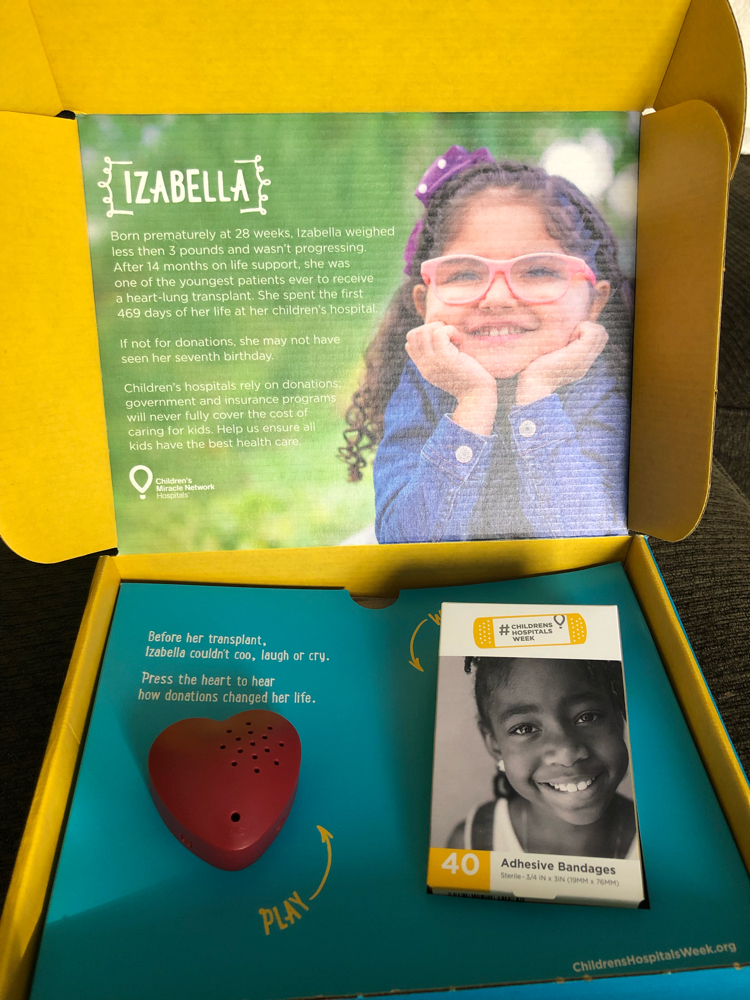 Izabella's story hits home with me. My twin daughters were born at 32 weeks – two months early. Luckily, they only spent a month in the hospital and didn't have any serious medical issues.
I think supporting children's hospitals is a charity anyone could stand behind. Who wouldn't want to help give sweet kids the health and happiness that they deserve?
To learn how you can help, visit the website for Children's Miracle Network Hospitals, or follow them on social media at CMNHospitals.
One Room Challenge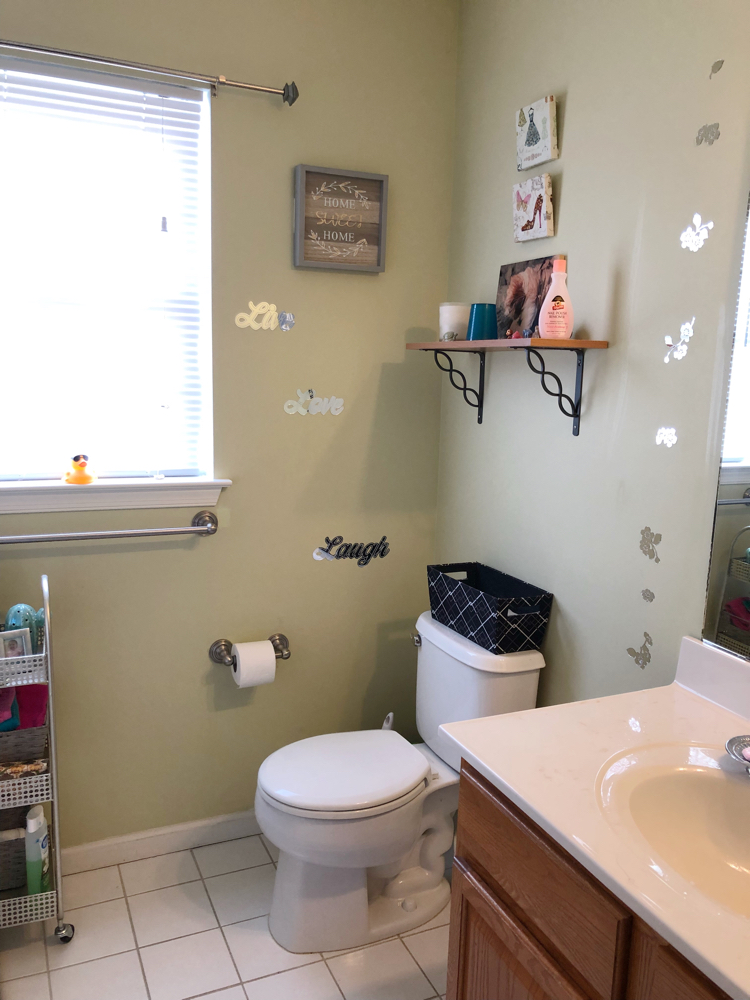 This month, I will be participating in the One Room Challenge hosted by Linda of Calling It Home. In the challenge, 20 design bloggers and hundreds of guest participants (like me) work to transform a room or space in the span of six weeks.
The challenge takes place in April and September. The challenge is a fun way to get the motivation to complete a full room makeover. The challenge is also a good source of design inspiration. I've been wanting to join this challenge for a while. I am looking forward to working and sharing with all the other bloggers! The final reveal of my room – and everyone's room makeovers – will be on May 6!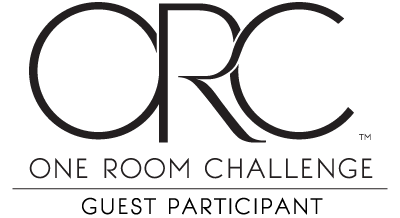 Next week, I'll be sharing my initial progress on the room. Among the first steps in my bathroom makeover are taking down shelves, patching walls, removing art from the walls and applying a brand new coat of paint. I'll also share some other tidbits on what I'd like to add to the room!
Easter Cookie Cutters
This week, I received a wonderful Easter Cookie Cutter Set
from Ann Clark. My daughters and I plan to bake and decorate Easter cookies this weekend!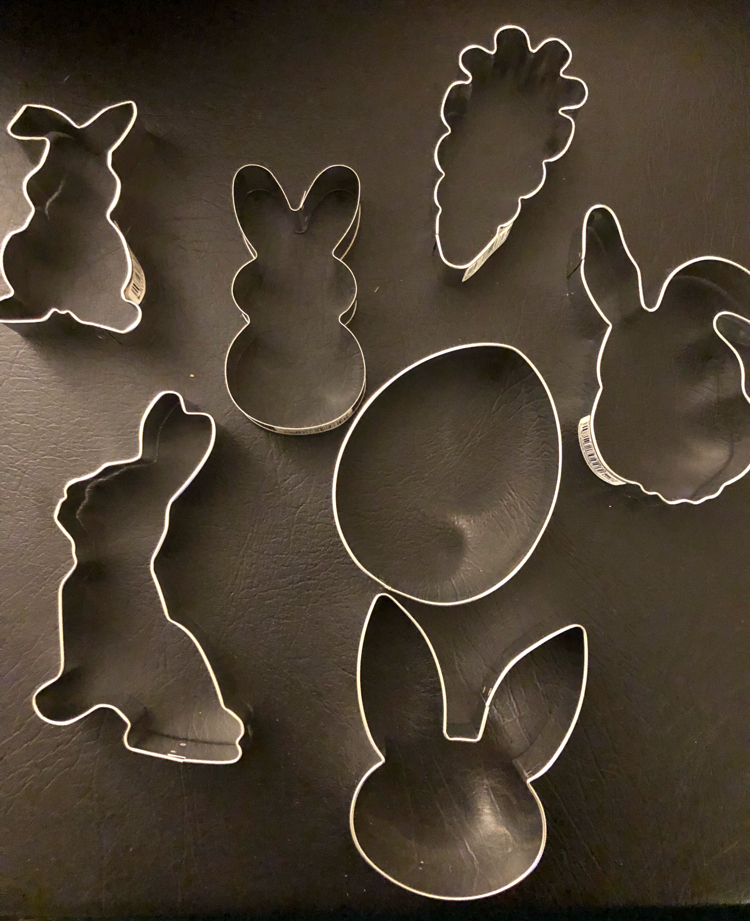 I like that Ann Clark's cookie cutters are made in Vermont from tin-plated USA steel. The certified food-safe cookie cutters have long-lasting sharp edges and no dyes that will rub off onto my cookies. I think they will be perfect for making our Easter cookies! Check back next week for my decorated Easter cookie recipe!
Spring Day Trips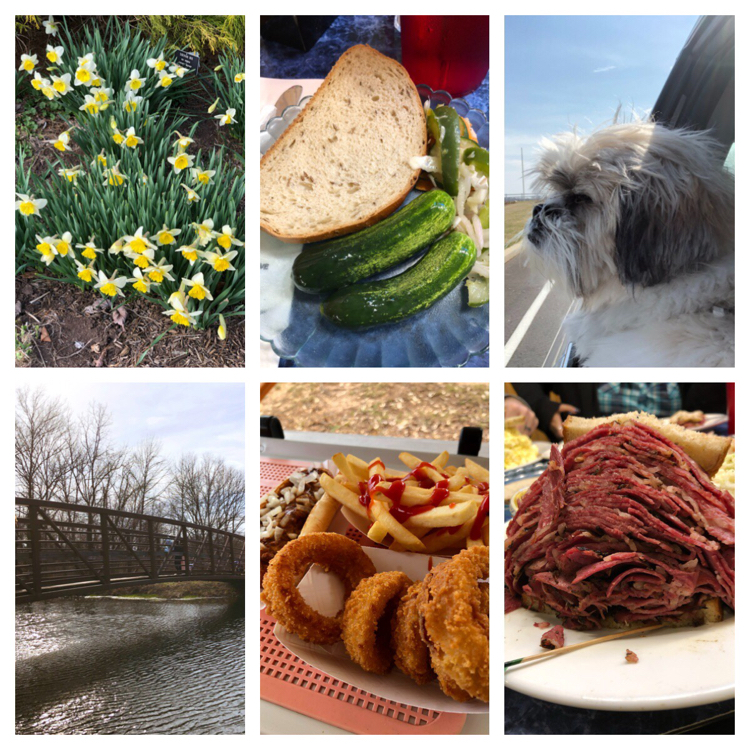 My husband took two days off while our daughters were in Walt Disney World. He did his best to keep me occupied so I wouldn't miss our girls too much! We ate out a lot and fit in visits to Colonial Park in Somerset, NJ, and the Chocolate Expo, which was held at the Rutgers Athletic Center in Piscataway, NJ.
At the Chocolate Expo I tasted a lot of chocolate, but I wound up bringing cheese and half sour pickles home for myself! We did take home chocolate pretzels and chocolate-covered bacon for our daughters. My husband brought home some beef jerky — the Chocolate Expo had all kinds of tasty food!
At Colonial Park we saw many beautiful daffodils in bloom and stopped by the Delaware and Raritan Canal. We took our puppy, Mochi, with us to Colonial Park, and he loved the car ride and romping through the grounds.
My husband and I had all kind of food during our mini day trips — we had Chinese dumplings at a place called Shanghai Bun and Indian food at Biryani Pot. Everything was so delicious!
We also ate at a local hot dog spot and at Harold's Deli Restaurant. The local hot dog spot is fun because we can bring our pup with us. My husband loves the overstuffed deli sandwiches at Harold's — we shared a gigantic pastrami sandwich. We even had enough pastrami to make a few more sandwiches at home over the weekend.
This week I've served main dish salads for dinner a few times. I have to undo all the overeating I did last week!
I hope everyone has a fun and restful weekend!