This piece contains Amazon affiliate links. If you click on an Amazon link and make a purchase, it doesn't cost you anything, but I earn a small commission that helps to keep this blog running. Thanks!
Happy Friday, everyone! This week has flown by! Today I'm sharing a Friday Five post — in this post, I'm giving the details about five things that's been going on in my life.
Spring Refresh Luncheon
Last weekend I attended a Home Refresh for Spring Seminar hosted by 3B's Fine Furniture Consignment in Robbinsville, NJ, and taught by my good blogging friend, Tee of Beauteeful Living! The seminar included a wonderful brunch (complete with mimosas) and demonstrations by Tee on how to easily update a home's decor for spring. In her demonstrations, Tee "beauteefully" decorated a console table, sofa and coffee table. Tee is an expert at completely changing the look of a piece by making just a few decor swaps!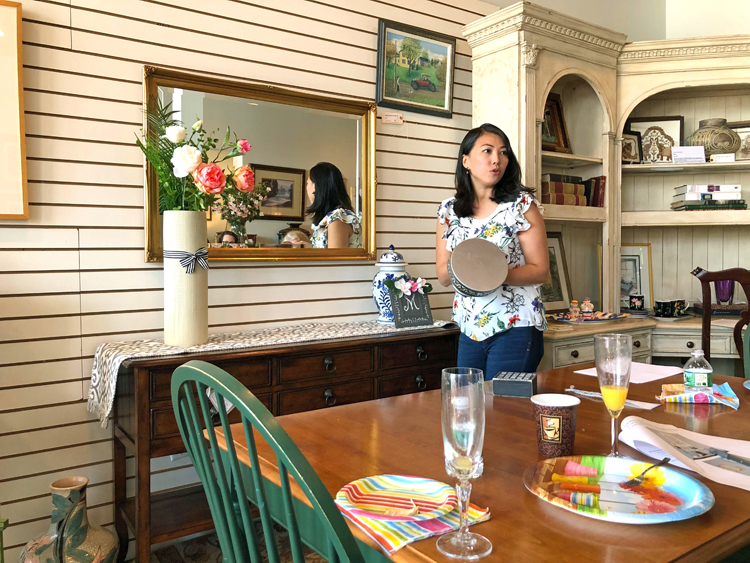 On display in the consignment store were also a few of Tee's lovely hand-painted decor items, which are available for purchase. I need to get my order in. Her hand-painted signs are a sweet way to bring spring into a home!

3B's Fine Furniture Consignment has so many wonderful furniture, jewelry and art pieces in its store. I am looking forward to returning the shop for more browsing!
Front Door Decor
Earlier this week, I created a quick new decor piece for my home's front door.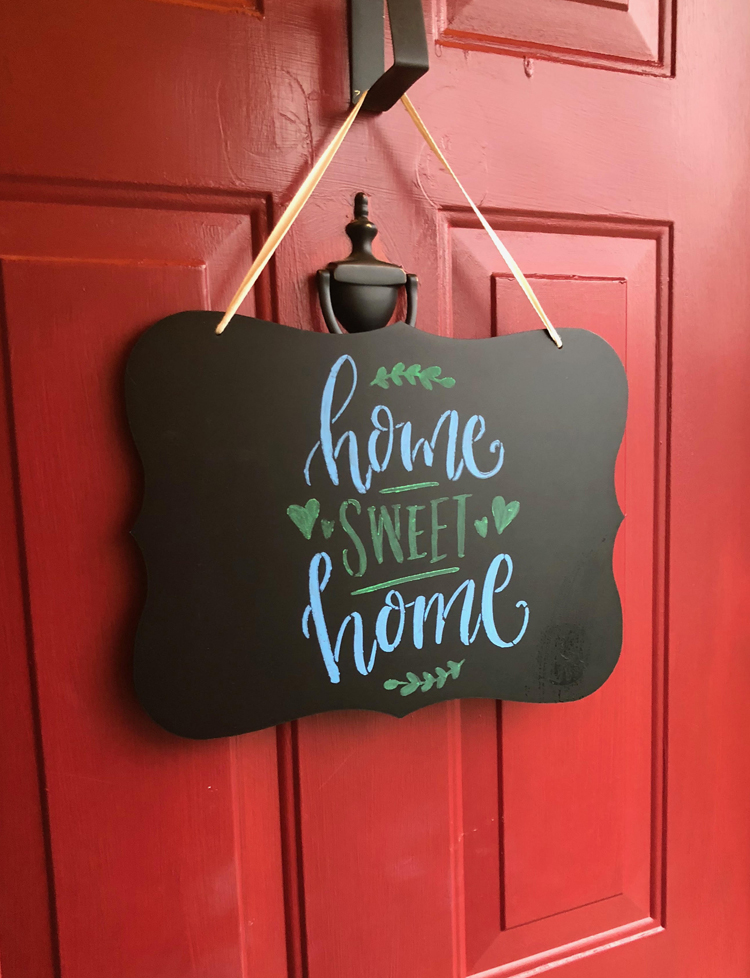 For the piece, I stenciled an inexpensive hanging chalkboard
that I picked up in the dollar section of a favorite store. I used a stencil that had been given to me by Stencil Revolution, a family-owned company that creates unique stencils. I wrote with liquid chalk markers
on my decor piece. That way, I can update the chalkboard sign whenever I want. I love how my stenciled sign turned out.
New Stainless Steel Grill Grates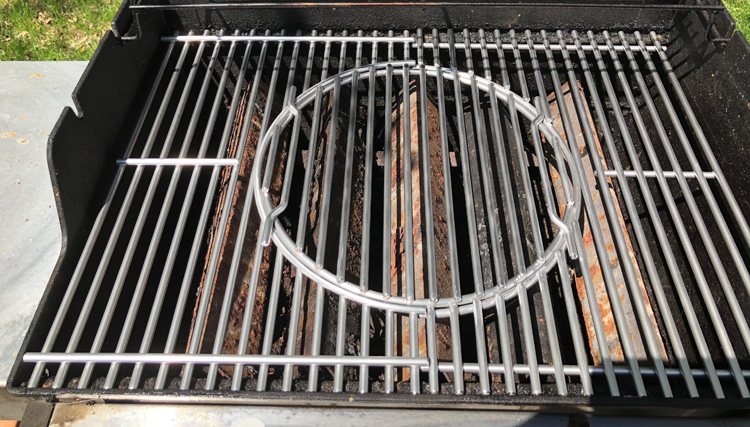 At my house, I do much of the grilling on our Weber grill. But, my husband used the grill to make some delicious Korean-style beef short ribs and didn't have time to clean up afterwards. I didn't realize the grates had been left dirty. The grates sat uncleaned for weeks over the winter and got rusty! This week, my husband told me to order replacement stainless steel grates for our Weber Spirit E310 Liquid Propane Gas Grill. I got a set of Weber 7586 Gourmet Barbeque System Spirit 300 Series Stainless Steel Grates
in the mail yesterday. I'm happy to have new grates for the grill, and will soon be prepping and cleaning the grill for grilling season. The grates work with a bunch of fun accessories by Weber (like a wok and a pizza stone), so I might be checking those out!
Doggie Road Trip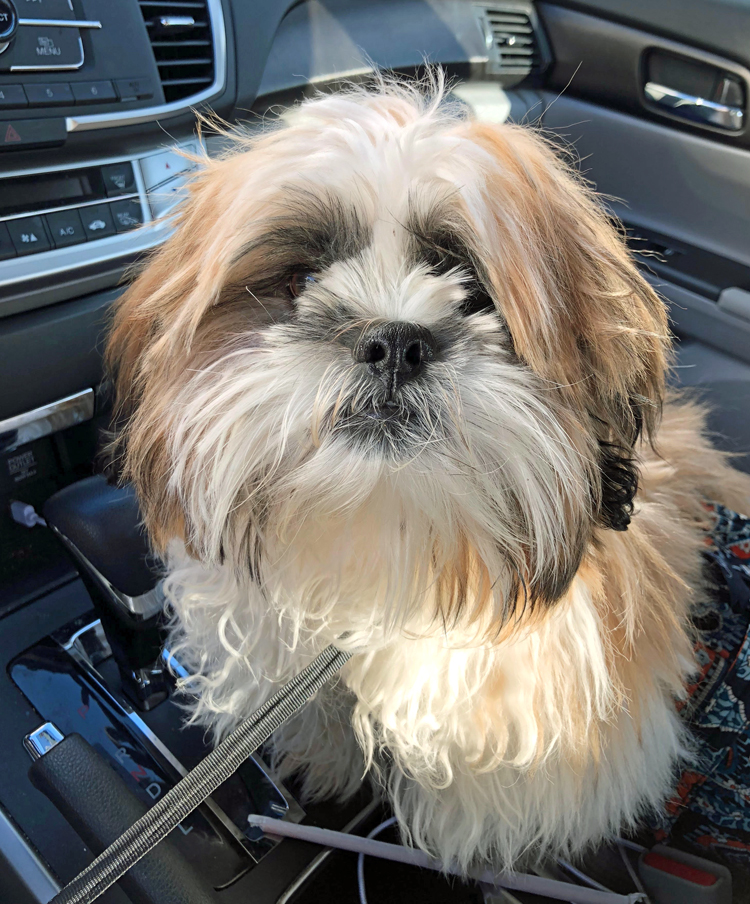 This summer my family and I are planning to take our new Shih Tzu pup, Mochi, on a road trip to New England. Lately, he's been getting some experience in the car, as he has been joining me and my daughters on the way to school some mornings. (Just the ones when they miss the bus.) The ride home can be difficult since the girls aren't there to keep him still and contained. I have been bringing a treat with me to give him in pieces to keep him calm. Luckily my husband came home yesterday with a dog seat belt safety harness
. The harness can be snapped into the back seat of our car to restrain the puppy. It'll be a big help school mornings and on my family's road trip. (In the photo above you can see my puppy staring at me, waiting for another treat. lol)
Birthday Carrot Cake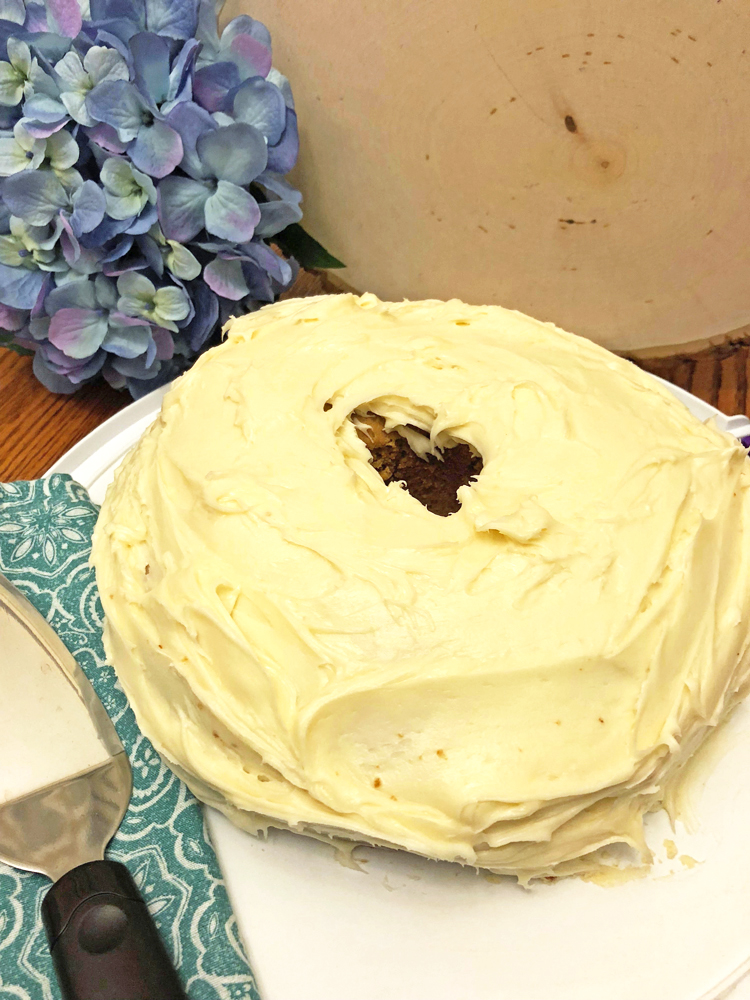 My husband recently celebrated a birthday, so I made him a carrot birthday cake! I'll be sharing the recipe Monday here on the blog (for the Taste Creations blog hop), so be sure to stop here for the recipe! On Monday, my blogging friends and I will be sharing recipes for Mother's Day — we have everything covered, from the appetizers to the desserts.
That's about it for my Friday Five — I hope everyone has a great weekend!