*This post contains affiliate links.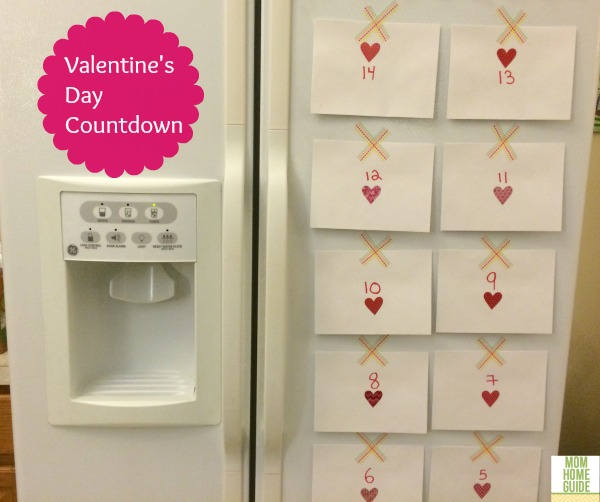 My kids and my husband went out shopping on Saturday — my birthday is this week, so they went out shopping to find me some birthday surprises! So, while they were out, I decided to create a surprise of my own for them! I decided to create an easy and inexpensive Valentine's Day countdown for the fridge so we can countdown the days until Valentine's Day!
My kids had so much fun with the Christmas countdown that I created for them this past Christmas that I decided that it would be fun to have a countdown for Valentine's Day, too!


Supplies
I decided to make our Valentine's Day Countdown super easy and inexpensive by mostly using items that we already had on hand at home:
Washi Tape
Greeting Card Envelopes
Heart Stickers
Sharpie Marker

Tutorial
To create the Valentine's Day countdown, I selected 14 greeting card envelopes that I had left over from our Christmas cards. I then numbered the envelopes from 1 to 14 and selected a heart sticker for each envelope. I then simply attached each envelope to the front of my home's refrigerator with two strips of washi tape. (In the shape of an "X" for Valentine's Day "X's.") This way, my kids and I can start counting down two weeks from Valentine's Day together!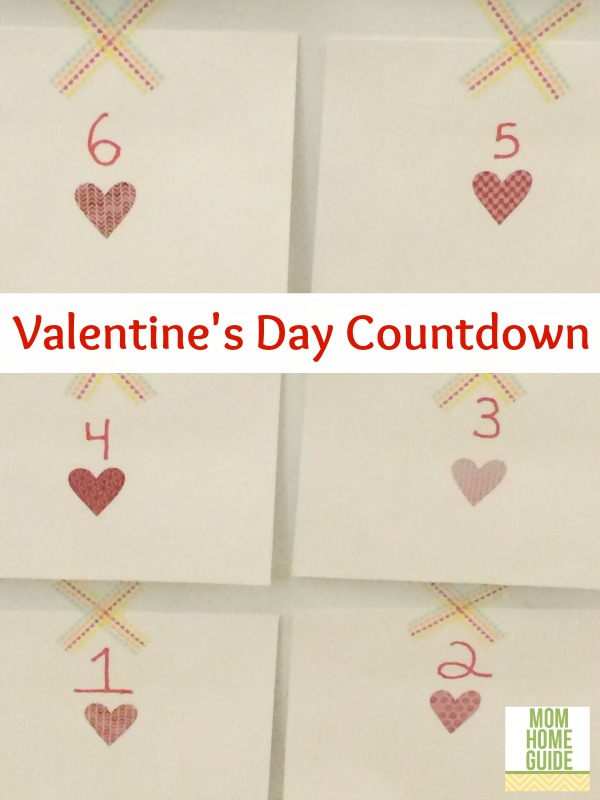 I like the way that the Valentine's Day countdown brighten up the fridge, and I can't wait to start counting down until Valentine's Day with the kids!
I am not sure what to put in the envelopes yet, but I think I can put in little love notes for the kids, dollar bills, candy and perhaps a gift card or two!
This project has been shared at Creative Spark Link Party, DIY Sunday Showcase, Show Me Saturday, Pin Junkie Pin Party, Moonlight & Mason Jars, Hit Me With Your Best Shot, Creative Party 189, One Project at a Time, Motivational Monday & Linkup, Motivational Monday and  The SITSGirls Link Up
What would you put in the Valentine's Day countdown envelopes? Does your family have any special Valentine's Day traditions that you share with the kids? I'd love to hear about them!
This project has been featured on: