I participated in an Influencer Activation on behalf of Influence Central for TruGreen. I received a promotional item to thank me for my participation. 
This post contains Amazon affiliate links.  If you click on an Amazon link and make a purchase, I will earn a small commission. Thanks!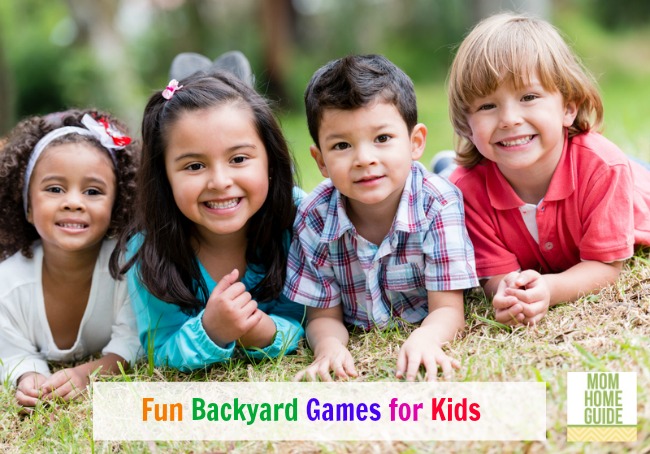 Now that spring is here, I have been looking for more ways for my kids to spend active time outside. Ninety-two percent of Americans want their kids to put down their devices and spend active play time outdoors, according to TruGreen. And 60 percent of Amercans say their yard is their favorite place to spend time with their family.
If you are looking for fun activities to share in your yard with your kids this summer, give these backyard games a try:
1. Ping Pong. Ping pong isn't just for the basement or rec room. If you have a folding ping pong table on wheels, you can store the table in your garage and roll it out when you want to play! Or, you can do what my family does. We just got a new table tennis set
and set it up outdoors on a regular folding table outdoors. The weather was beautiful last weekend, and my tween daughters had a wonderful afternoon playing table tennis together!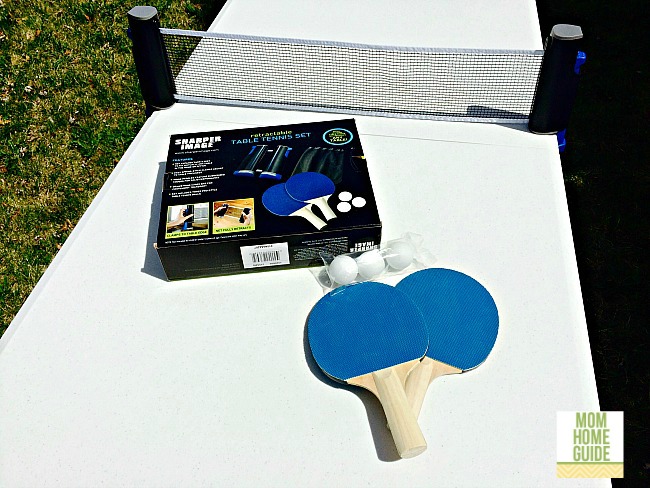 2. Croquet. This is one of my favorites, and croquet is a game even little kids can enjoy. Backyard croquet
is a game in which players maneuver their balls (by knocking them with wooden mallets) through a course with nine wickets and two stakes. The first to get one's ball through all nine wickets wins. If your kids like miniature golf, they are sure to like croquet!
3. Bocce. My kids played bocce — an Italian form of lawn bowling — for the first time about two years ago, and had a blast. Bocee is a great way to enjoy your lawn or backyard. The game is perfect for people of all ages. The objective of the game is to roll your ball closest to the "jack" ball. All you need to play is a Bocce Ball Set
and a flat outdoor open space.
4. Tetherball. Tetherball is a game for two. To play, you need to install a  simple tetherball set
in your yard. In the game, one tries to hit the ball clockwise, the other, counterclockwise. The player that manages to hit the ball so that the rope winds all around the pole in his direction wins. My sister and I used to battle it out at our backyard tetherball set when we were kids!
5. Volleyball. Volleyball is a fun backyard game — it's a blast for any family gathering. A team sport, volleyball is played across a net, in which a team scores when the other team isn't able to properly return the ball to the opposing side. Volleyball is a wonderful game for kids, as it's terrific for developing eye-hand coordination and fine tuning motor skills. Just get a volleyball set
, place it in your yard, and you're ready for hours of fun!
6. Badminton. If you have a volleyball net, you just need some inexpensive badminton
rackets and shuttlecocks to get playing!
TruGreen Live Life Like the Yardleys Sweepstakes
As part of its #LiveLifeOutside Initiative, TruGreen is encouraging Americans to get outside more and enjoy their lawns! You can enter the TruGreen Live Life Like the Yardleys Sweepstakes for your chance to win the perfect outdoor living room, including:
• A $3,000 Gift Card to purchase outdoor furniture
• 1 year of TruGreen Service
• An outdoor movie theater with a movie projector and screen.
* Enter to win at TruGreen's Facebook page: TruGreen is responsible for the fulfillment of this prize.
I'd love to spend more time outdoors with my husband and kids this spring and summer. Plus,  87% of Americans said that if everyone spent more time outside, there would be great health benefits and long–term benefits for society, according to TruGreen. That sounds good to me!

Check out these resources to find out more about the
#LiveLifeOutside initiative
and how you can get your family to spend more time outdoors!
TruGreen Website: http://www.trugreen.com/
TruGreen Facebook: https://www.facebook.com/trugreen
TruGreen Twitter: https://twitter.com/trugreen
TruGreen YouTube Channel: https://www.youtube.com/channel/UC_hh1fXzDUxpudxnEnFw6Qg
Hashtag: #LiveLifeOutside