This post was sponsored by Keter®, which provided me with garden planters and tools in exchange for my honest review. This post contains Amazon affiliate links for your shopping convenience. I may receive a small commission that helps fund this blog if you click on an Amazon link. Thanks!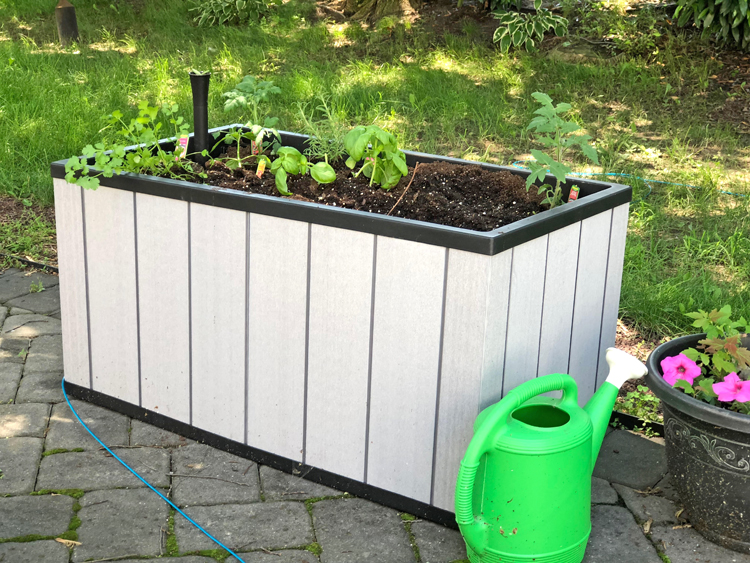 Now that summer is almost here, I am looking forward to doing some gardening! I am especially looking forward to tending to the herbs and vegetables that I planted in my new Sequoia Planter by Keter.
In past years, I've planted veggies in a raised garden plot in my backyard. But year after year, critters (namely, groundhogs) eat up most of my vegetables. It is quite upsetting! I've enclosed the garden in wire fencing — but that just makes it harder for ME to get into the garden. (I really need to build a proper garden fence with a gate.)
The Sequoia Planter
I'm think my new Sequoia planter by Keter
will make it harder for groundhogs to get to my new patio garden — the garden is nearly 20 inches high. The height of the planter is perfect for me — I don't have to stoop to work in my garden.
The Sequoia planter is made out of BPA-free plastic resin that is UV and weather resistant. I'm not very handy, and I was able to put the raised garden planter together myself with just a simple screwdriver. I like the wood-look of my new Keter raised garden planter.
What's very useful for me is the raised garden planter's vertical water gauge — a cute green leaf rises and falls in the gauge to give me an indication of whether or not I need to water. (You can see the leaf of the gauge in the photo below.) When the red on the leaf's stem is exposed, my garden needs water. So helpful!

Herb and Vegetable Raised Garden
I am looking forward to seeing how my vegetables and herbs do in my garden this summer! In my new raised garden I've planted tomatoes, peppers, cilantro, rosemary and basil. To start my garden, I simply filled my new raised planter with organic soil suitable for container gardens and added my plants and some water.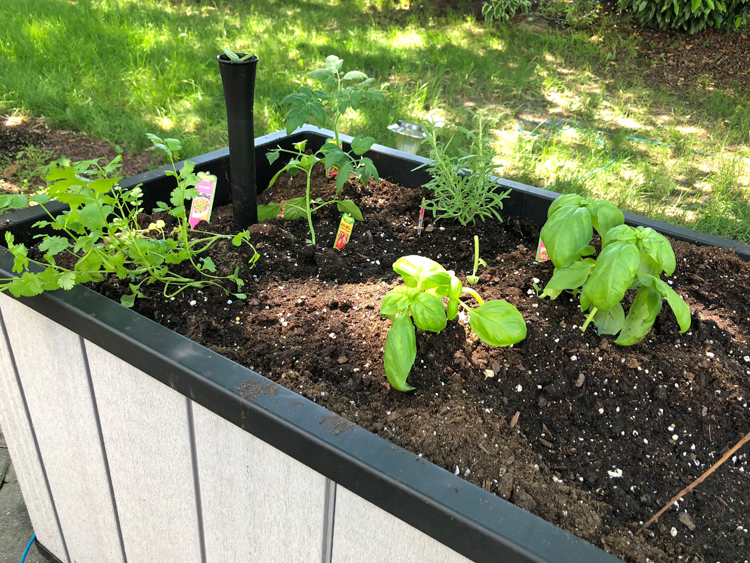 I used the markers that came with the plants in my garden, but I'm looking forward to making my own garden markers!
You might have noticed a long, blue cord in the top photo in this post. That's the leash for my new Shih Tzu puppy, Mochi, who is my constant companion these days.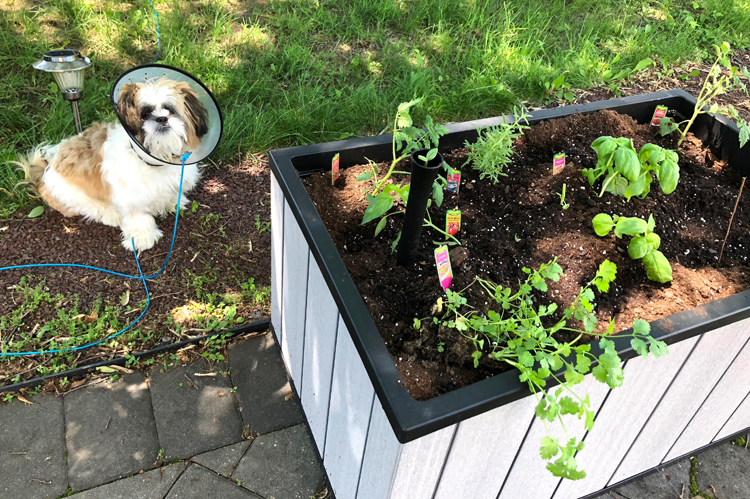 He enjoyed some outdoor time while I was working in my new Keter raised planter.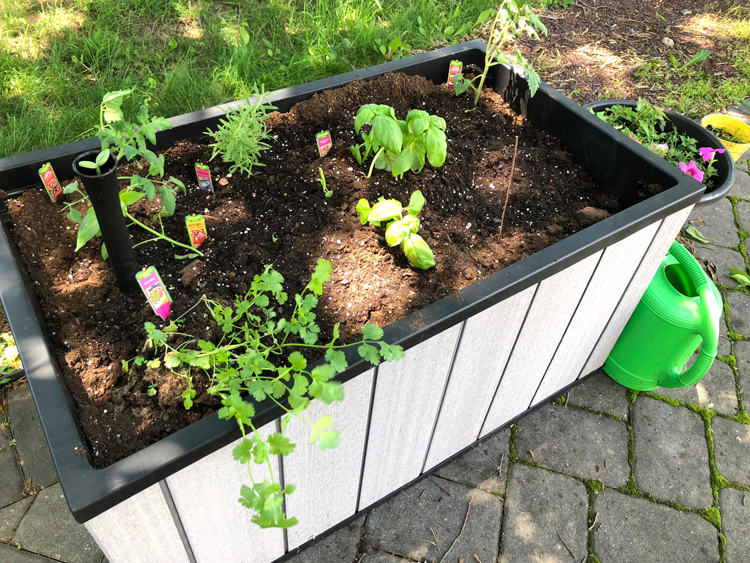 New Gardening Gear
Keter has a full line of gardening gear. This year I've added a Keter raised gardening kit to my home's front yard (see my new raised garden here) and filled it with pretty annuals.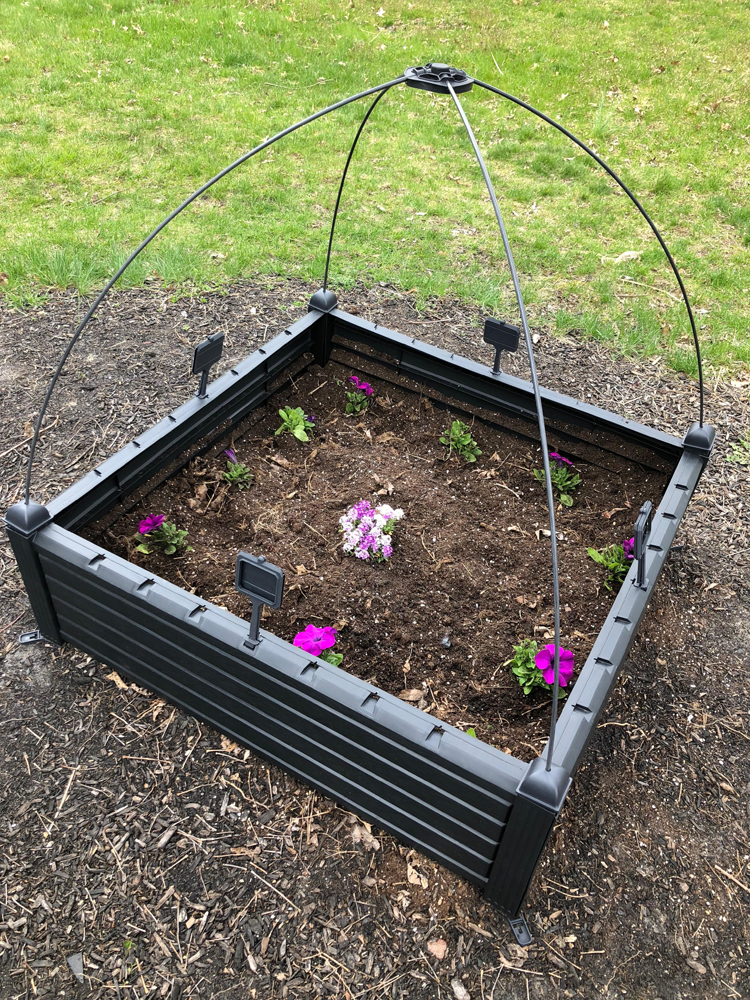 I use the Easy Go Cart by Keter to move my gardening tools and gardening soil around my yard as I work on my gardening projects.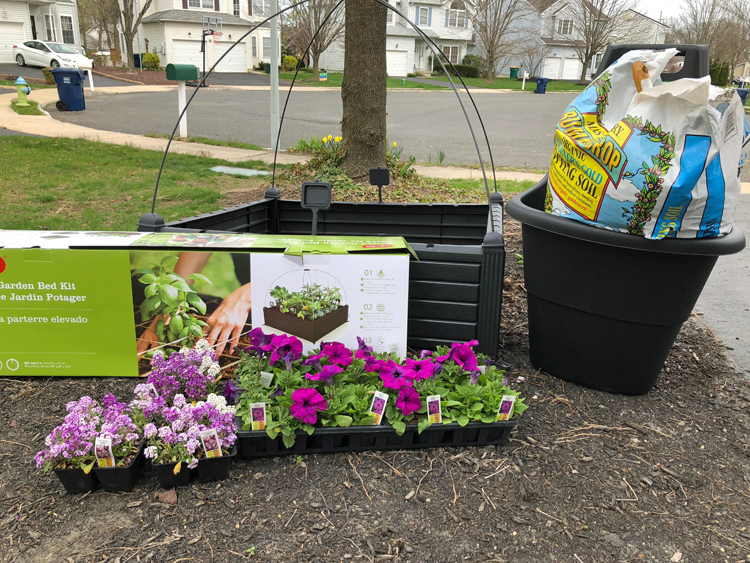 My home's front walkway and porch are graced by 2 Keter® Cozies Knit 2-Piece Round Resin Indoor/Outdoor Planter Sets
. I love the pop of color that the beautiful planters lend to my home's entrance. (You can see more about those planters here.)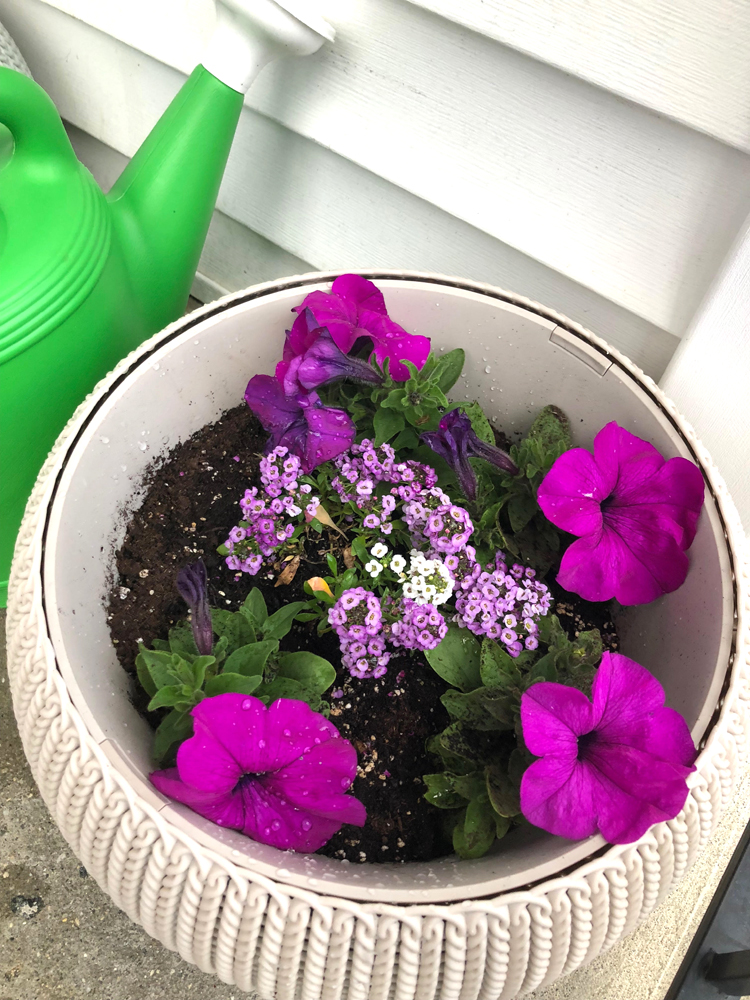 I've been able to organize the gardening tools in my home's backyard shed thanks to my Keter Corner Tool Rack .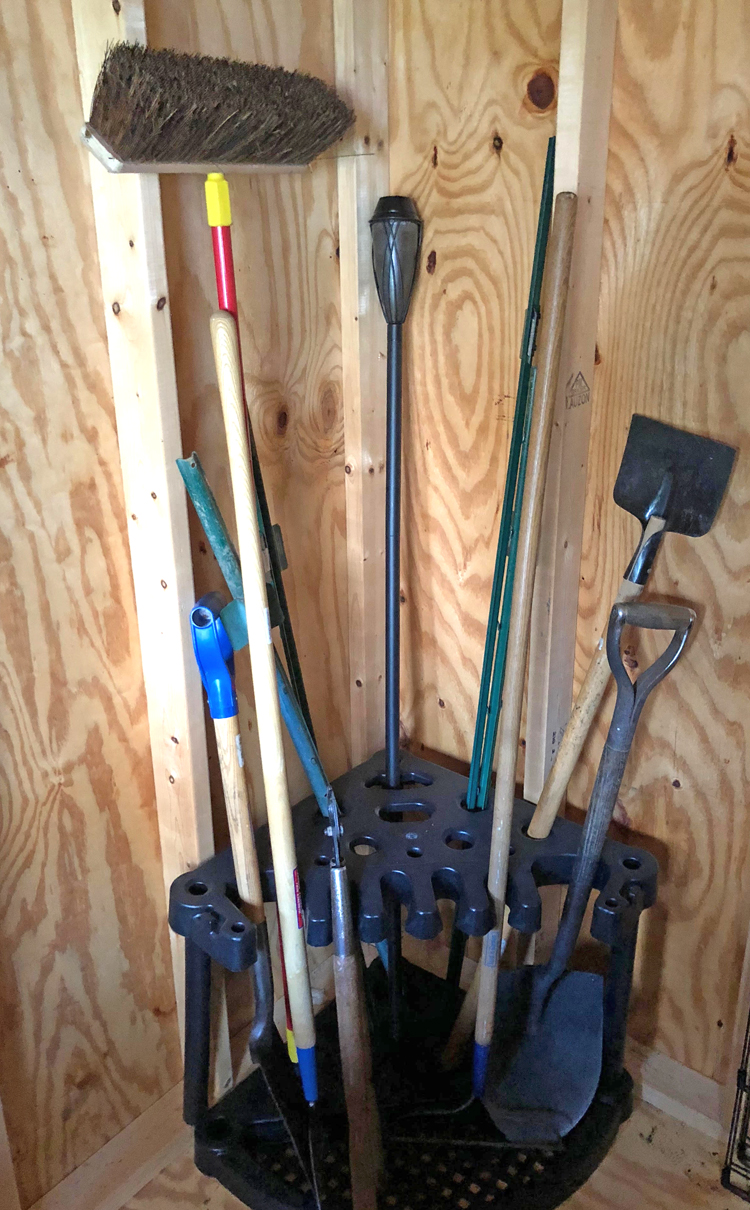 I still need to assemble my Keter Easy Grow Elevated Garden Bed
. I am debating whether to plant more herbs and vegetables in the planter, or whether I should put flowers in it instead. I don't have lettuce yet — maybe I should plant some lettuce there. What do you think?

I can tell that this is going to be a good gardening year!
Check out my video below to get a closer look at my new Keter Sequoia planter. Let me know what you think!