#ad Disclosure: * I was compensated for this post as part of the Together Counts/Girl Scouts of the Nation's Capital campaign that I am participating in for the Mom It Forward Blogger Network. #healthyhabits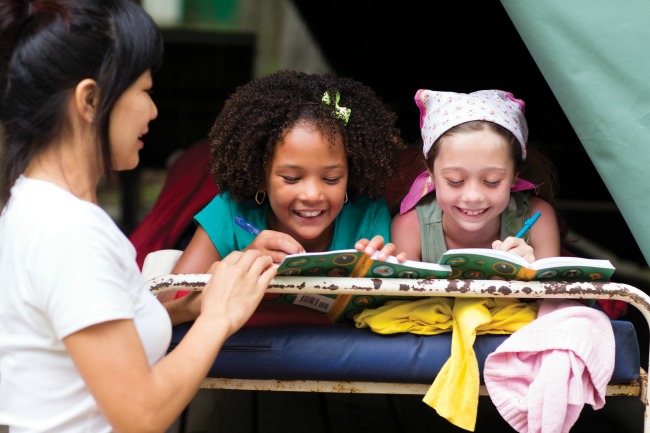 I was a Girl Scout when I was in elementary school. Girl Scouts was a fantastic experience for me! I got to know a lot of other great girls, and went on some fun camping trips — I probably would have never gone camping were it not for Girl Scouts! So when my twin daughters became old enough for Girl Scouts, I signed up as a co-leader of their Daisy Girl Scout Troop and led a Girl Scout Troop for five years.
Through Girl Scouts, my daughters built some wonderful friendships, got to know our community, completed community service and went on fantastic trips where they learned about nature and leading an active and a healthy life. I am sure these experiences will be a great foundation for my daughters as they grow to adulthood!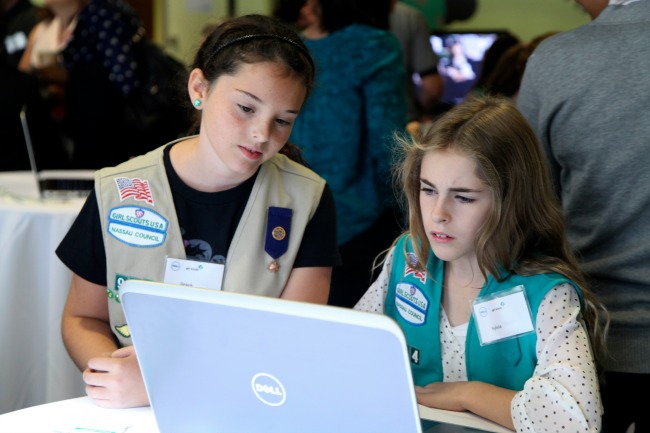 No Girl Left Inside
You may love Girl Scouts for their cookies, but what you might now know is that health and fitness have been part of Girl Scouting since girls ran foot races in 1912! Camping  is essential to Girl Scouts. Camping promotes a love of the outdoors and being fit and active. When Girl Scouts go camping, they learn to feel at home with nature and have the opportunity to learn new activities like kayaking and archery. (I love kayaking!)
Girl Scouts and Healthy Habits
Girl Scouts National Capital  and the Together Counts™ campaign of the Healthy Weight Commitment Foundation have joined forces to promote a healthy lifestyle in girls through physical activity and nutrition — key components in the battle against obesity. They are offering three free "healthy habits" booklets available for download :
Between Earth and Sky with Healthy Habits (for Daisies) – girls learn about the many plants, trees, and animals that flourish in nature, and also build important leadership skills.
WOW! Wonders of Water with Healthy Habits (for Brownies) – girls discover the many forms and paths that water takes and how to protect it. They also learn how to engage in teamwork, speak effectively to convey a message, and inspire others.
Get Moving! with Healthy Habits (for Girl Scout Juniors) –  girls learn how to use their energy to protect Earth's energy and build important leadership skills.
One important concept in these booklets is the principle of calories in, calories out: It is important to balance the amount of calories we take in through eating or drinking with the amount of calories we use through physical activity.
I think staying active and healthy is important for all girls! To locate a Girl Scout council near you, check out the Girl Scout Council Finder.
Additional Resources
Girl Scouts of the Nation's Capital Twitter
Girl Scouts of the Nation's Capital Facebook
#HealthyHabits