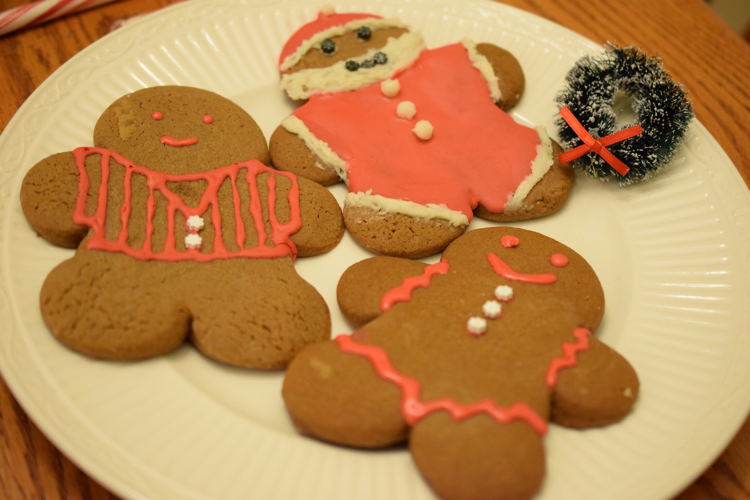 Welcome back to the Pinterest Challenge Blog Hop! Once a month I get together with my. blogging friends for this fun hop. For the hop, we each try a project, craft or recipe inspired by Pinterest. I love baking with my twin teen daughters for the holidays.
So I decided to try a gingerbread recipe I've been meaning to try with them. I made the dough on Friday, and on Saturday, we baked and decorated our gingerbread men. I have to admit, that my daughters did most of the work after I made the dough! They had a lot of fun cutting out the gingerbread men and decorating them together. I think they did a great job!
I've discovered that this recipe has a light ginger flavor, which I like. (Many gingerbread recipes are too heavily spiced for me.) One of my daughters mentioned that she wouldn't mind a slightly stronger ginger flavor, so I might add a little extra ground ginger the next time I make this recipe. This recipe produces cookies with a nice, fluffy texture.
Gingerbread Men Recipe
(courtesy of Mccormick.com)
(makes 24 small or 12 large gingerbread men cookies)
Ingredients
3 cups flour
2 teaspoons ground ginger
1 teaspoon ground cinnamon
1 teaspoon baking soda
1/4 teaspoon ground nutmeg
1/4 teaspoon salt
3/4 cup (1 1/2 sticks) butter, softened
3/4 cup firmly packed brown sugar
1/2 cup molasses
1 egg
1 teaspoon pure vanilla extract
Gingerbread Men Instructions
Mix flour, ginger, cinnamon, baking soda, nutmeg and salt in large mixing bowl. Set aside. Beat butter and brown sugar in a separate large mixing bowl with an electric mixer on medium speed until light and fluffy. Add molasses, egg and vanilla, mix well. Gradually beat in flour mixture on low speed until well mixed.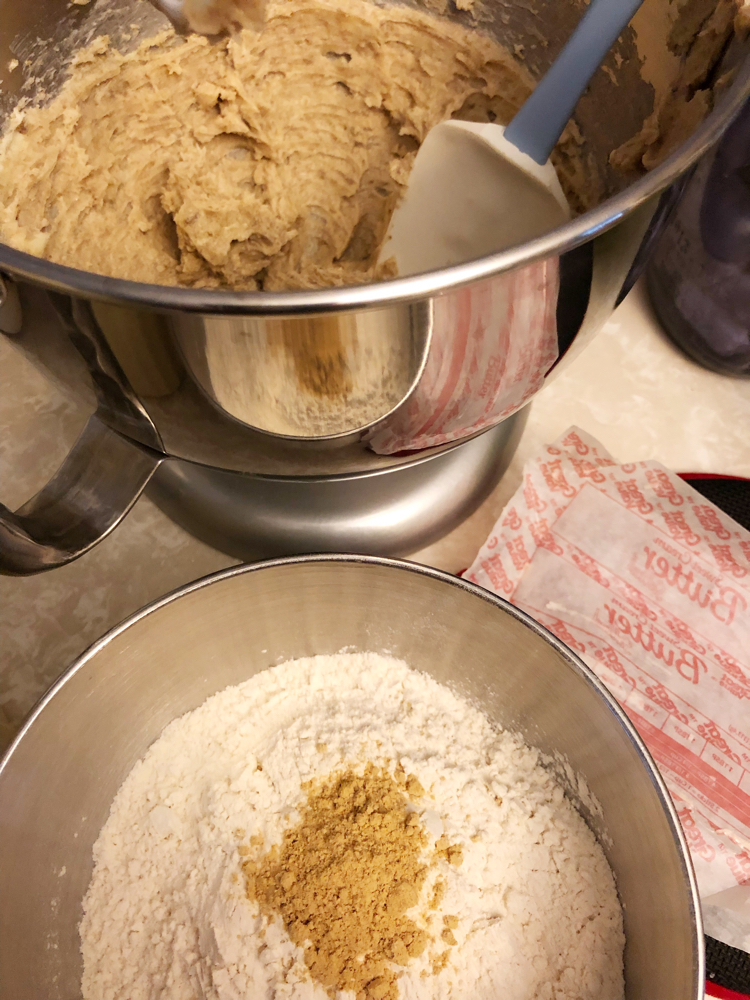 Press dough into a thick flat disk. Wrap in plastic wrap. Refrigerate 4 hours or overnight.
Preheat oven to 350°F. Roll out dough to 1/4-inch thickness on lightly floured work surface. Cut into gingerbread men shapes with 5-inch cookie cutter.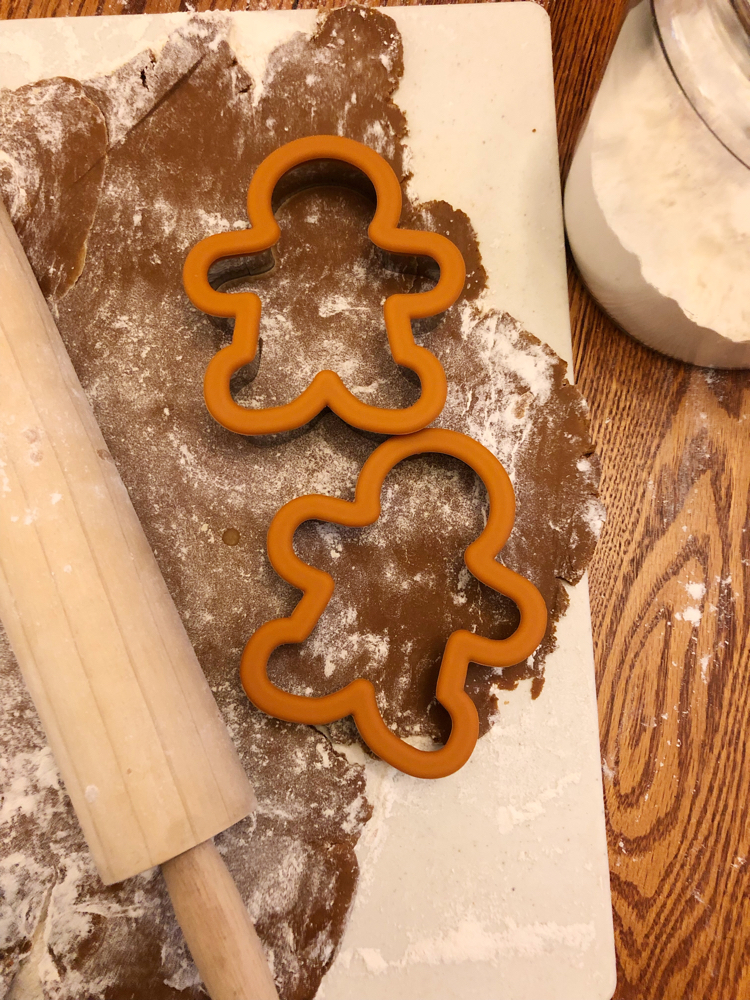 Place 1 inch apart on ungreased baking sheets.
Bake 8 to 10 minutes or until edges of cookies are set and just begin to brown. Remove to wire baking racks and cool completely.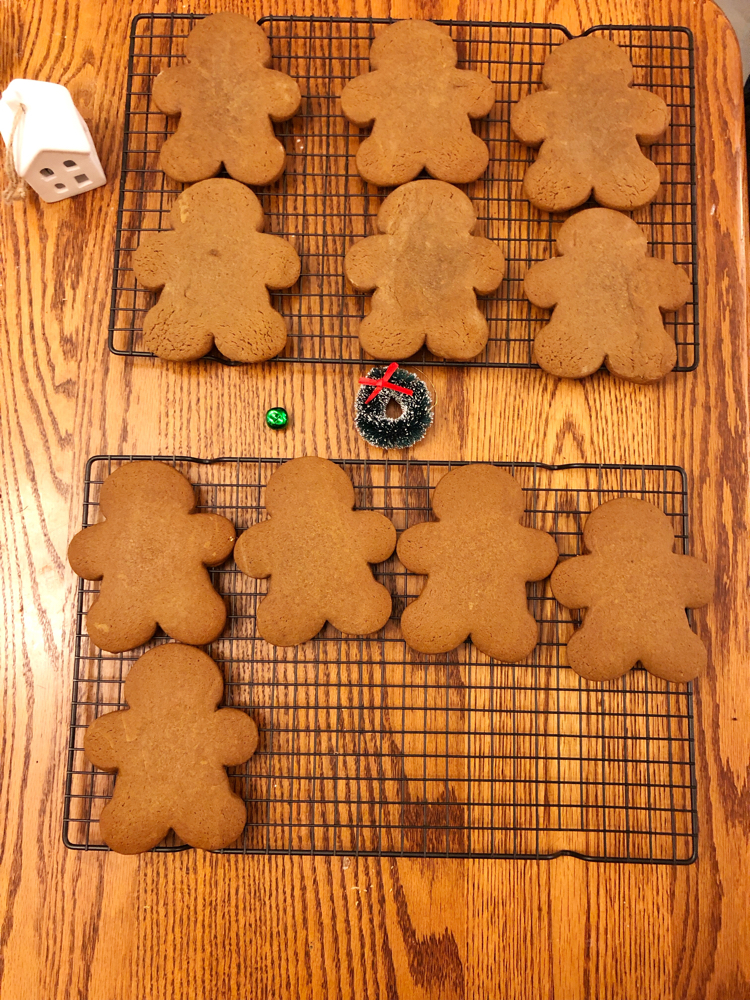 Once the cookies are completely cooled, you can decorate them. My daughters and I used a combination of sprinkles and icing to decorate ours.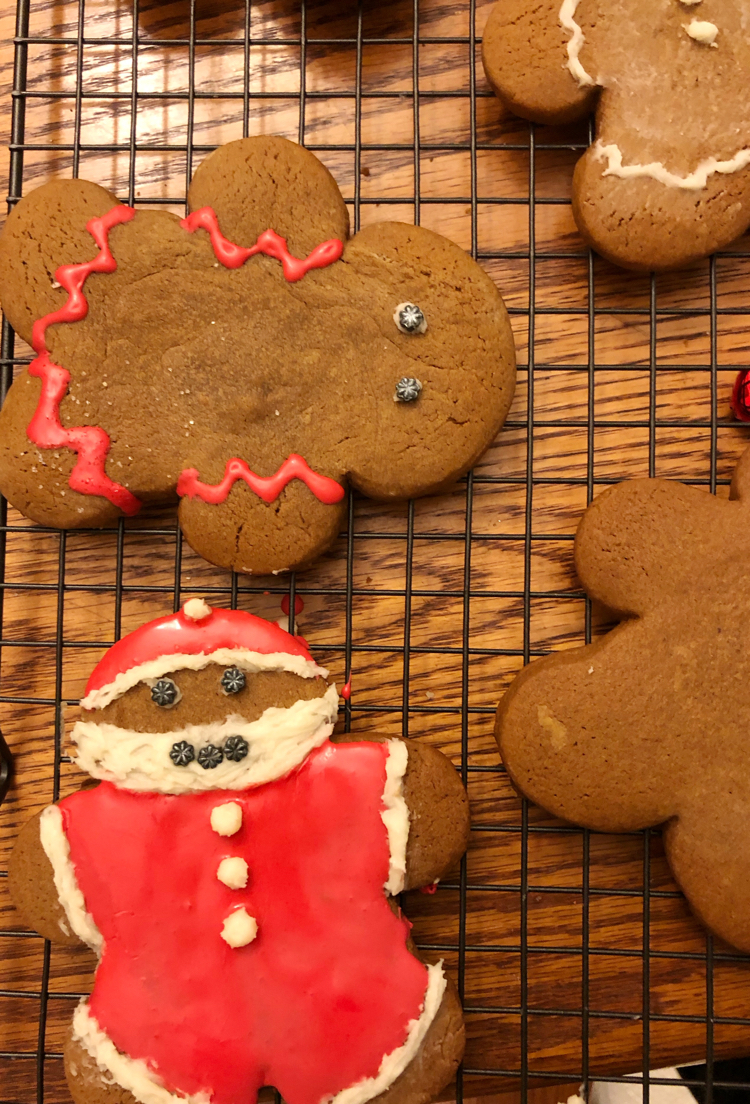 Store cookies in airtight container up to 5 days.
Hope you enjoy this recipe! The recipe is so quick and easy to make, and my daughters and I really enjoyed decorating the gingerbread men! We plan to make more gingerbread men cookies this week for Christmas! Happy holidays!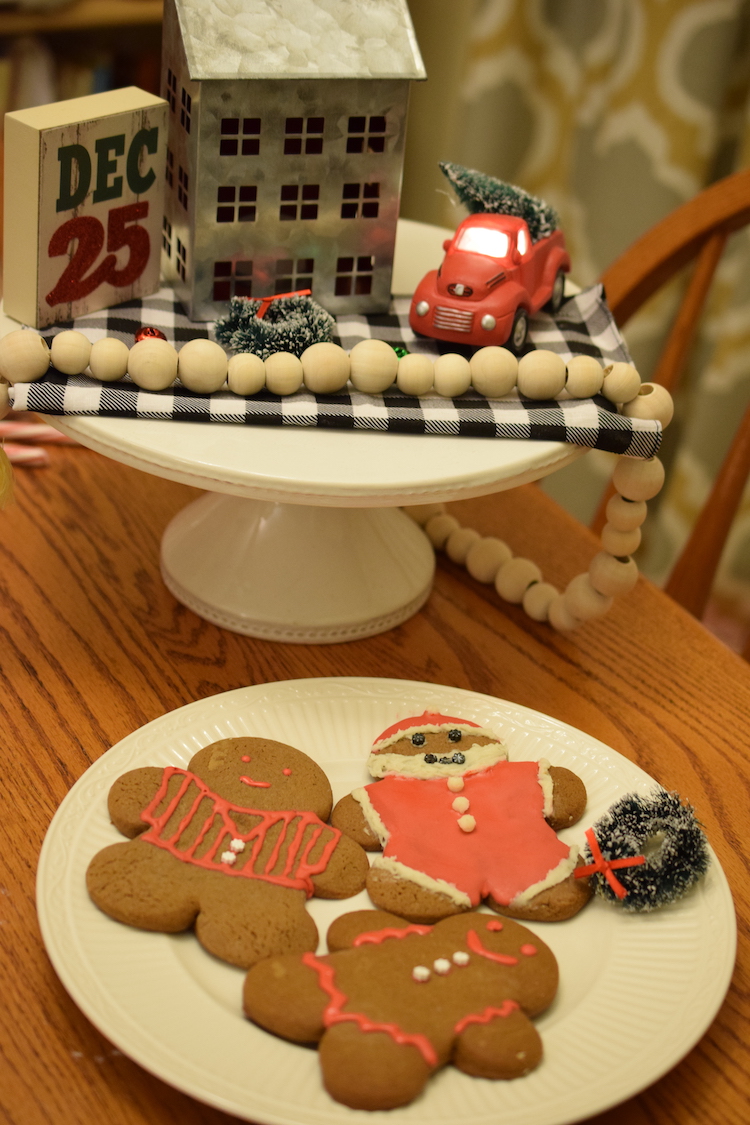 To join next month's #pinterestchallenge, click here to sign-up ? January Pinterest Challenge
---
Now let's see what other things Pinterest inspired! Head over and visit the other hosts to see what they crafted, cooked, built, or tried!
Erlene – My Pinterventures • Jenny – Cookies Coffee and Crafts
Debbee – Debbee's Buzz • Laurie – My Husband Has Too Many Hobbies
Julie – Sum of their Stories • Lynne – My Family Thyme
Lisa – Blogghetti • T'onna – Sew Crafty Crochet
Beverly – Across the Boulevard • Debra – Shoppe No. 5
Roseann – This Autoimmune Life • Terri – Our Good Life
Kelley – Simply Inspired Meals • Joanne – Our Unschooling Journey
Toni –Girl, Just DIY!• Gail – Purple Hues and Me
Kristie – Teadoddles • Marie – The Inspiration Vault
Lydia – Lydia's Flexitarian Kitchen • Pili –My Sweet Things
Michelle – Our Crafty Mom • Emily – Domestic Deadline
Alexandra – Eye Love Knots• Shirley – Intelligent Domestications
Lauren – Mom Home Guide • Susan – Suzerspace
T'onna – Sew Crafty Crochet • Pamela – Busy Lifestyle Gal
Marci – Stone Cottage Adventure • Bri – Halfpint Design