The other day, my daughters went to a fun party with friends at a local place called Pinky Toes Party Palace in Robbinsville, NJ. At the party, they got manicures and pedicures, had a mini tea party (and learned some tea-time etiquette) and danced with their friends. The party place had the cutest decor! I loved the cute dining table that the party place set up for the kids (below). I thought the simple but cute covers on the chairs are adorable.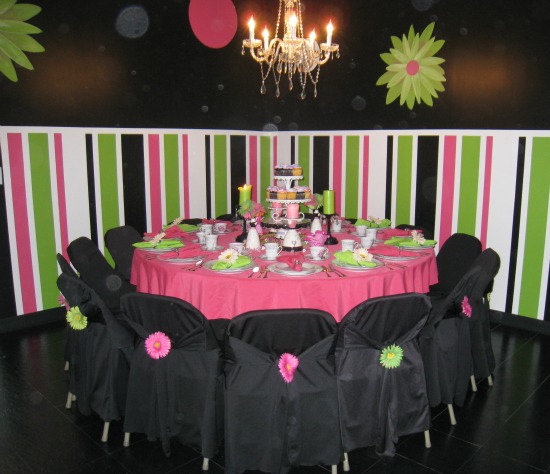 I love the black painted walls up top and the cool flowers painted on the walls. The glamorous chandelier is also a fun touch.
Kids Bedroom or Play Space
I just had to snap some photos because I loved the decor! I think the bright, white, pink, green and black decor would be perfect for a girls room, or for a cool kids basement play or party space. I am wondering if there would be a way to add a similar decor to my home's basement for a fun hangout spot for my kids.
Striped Walls
At Pinky Toes Party Palace, the stripes were hand-painted on the walls — I think they look so cute!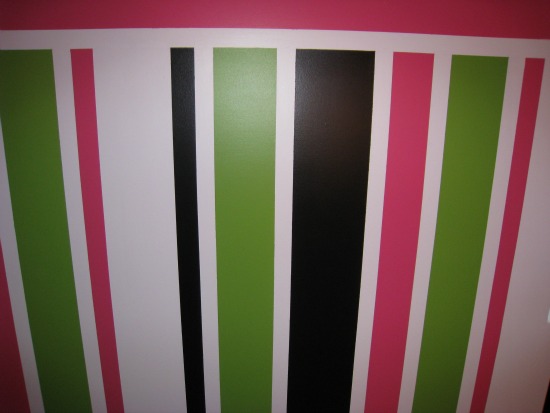 Another thing I totally adored was the hand-painted black dresser with colorful drawer pulls. The owner of Pinky Toes Party Palace told me that she painted the dresser herself — she says that the dresser is a quality, old dresser, but that it originally had an ugly orange pine finish. I just love how she gave the dresser such a fabulous look! There are at least two old dressers in my home's basement that I would love to paint and redo!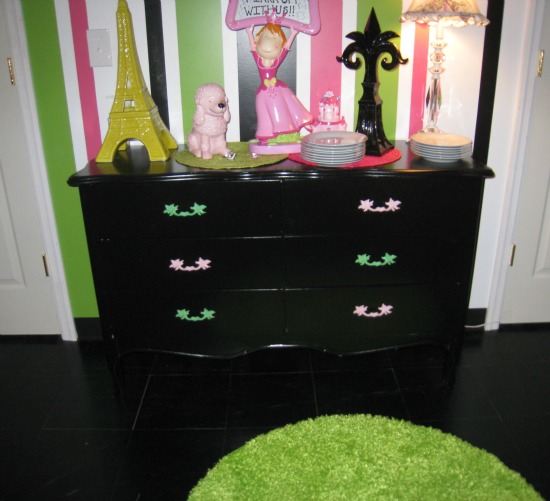 Stay tuned — with any luck, I may be DIYing my home's unfinished basement into a fun play and hangout space for my kids soon!
You Might Also Like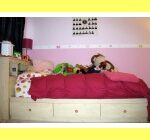 Storage for Children's Bedrooms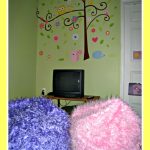 Decor for a New Kids Study Area