I am so glad that spring is here and that summer isn't too far off! Today my blogging friend, Carrie at Curly Crafty Mom, and I are launching our monthly garden feature! Over the next few months, Carrie and I will each share a new gardening product each month.
This month I'm sharing my new mini kitchen herb garden and a recipe for my favorite salad dressing, Green Goddess Dressing.
Kitchen Herb Garden
I love cooking with herbs, so I like to keep them on hand for recipes. I recently created my own mini kitchen herb garden by using a stand meant to hold bathroom supplies as a stand for potted herbs! I picked up the stand at a local store for only about $8.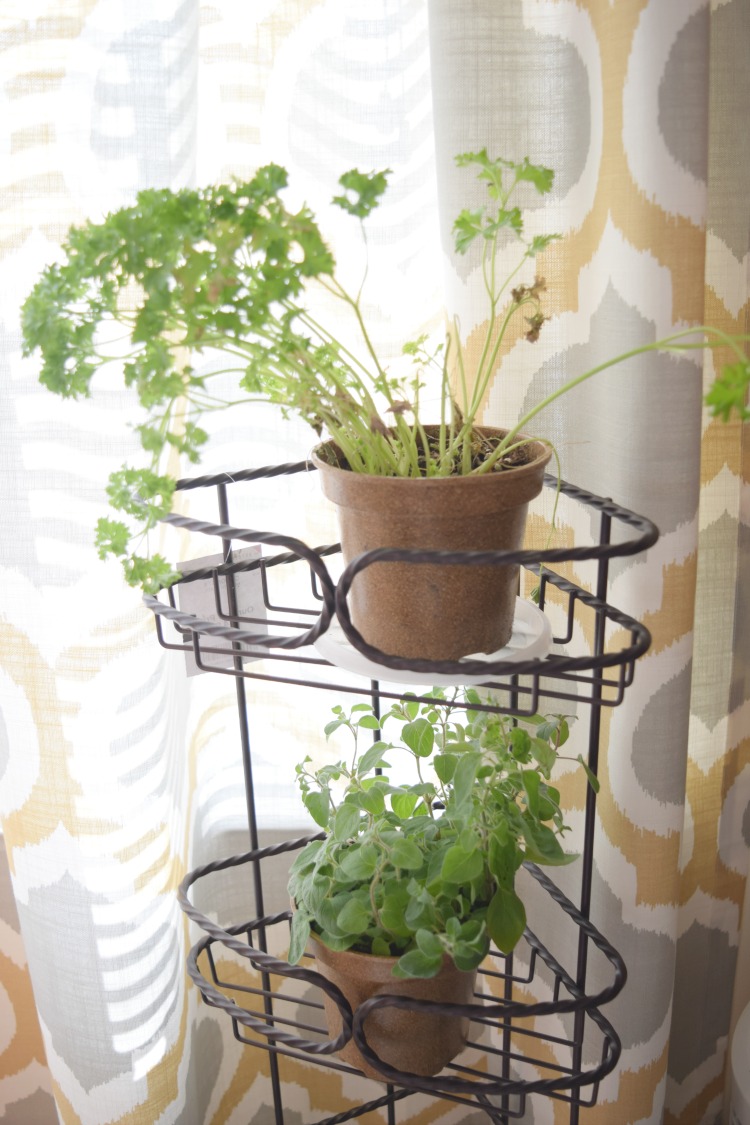 On my stand I have potted parsley, basil and oregano. The potted parsley is particularly important for the Green Goddess dressing that I love! I usually get the dressing on my salad at a recent soup, salad and sandwich restaurant that I love near my home. But now that I have my herb garden, I can make my own Green Goddess salad dressing anytime I'd like.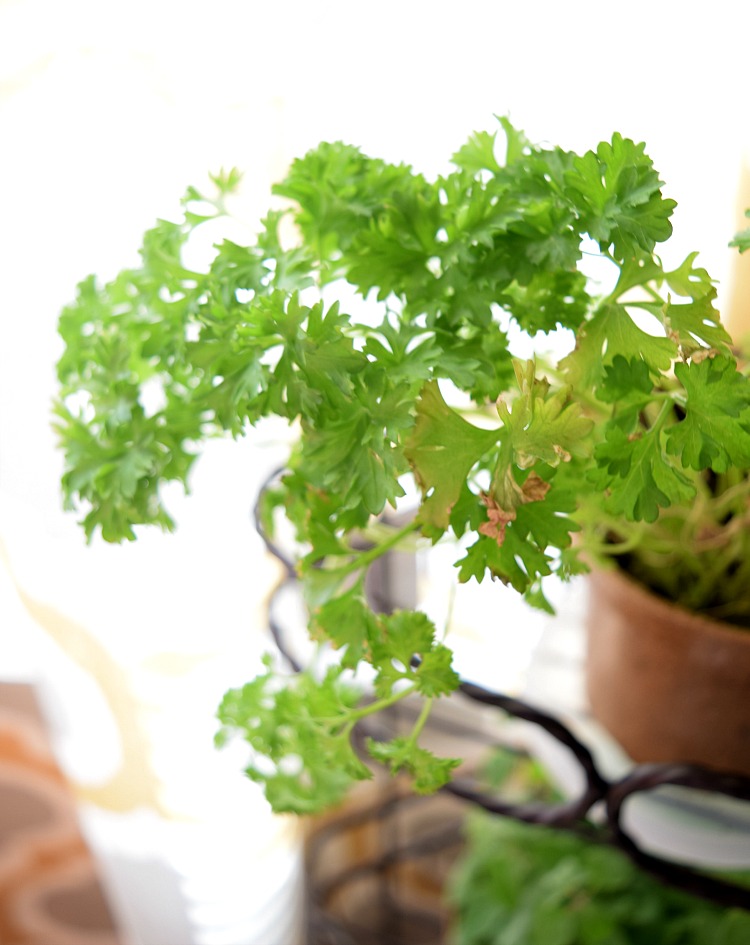 Green Goddess Dressing Recipe
(recipe from Chow Hound)
2 anchovy fillets, rinsed, patted dry, and coarsely chopped
1 medium garlic clove, smashed and peeled
1 cup mayonnaise
1/2 cup sour cream
1/2 cup loosely packed fresh Italian parsley leaves
1/4 cup loosely packed fresh tarragon leaves
2 tablespoons finely chopped fresh chives
2 tablespoons freshly squeezed lemon juice
1/2 teaspoon kosher salt, plus more as needed
Freshly ground black pepper, to taste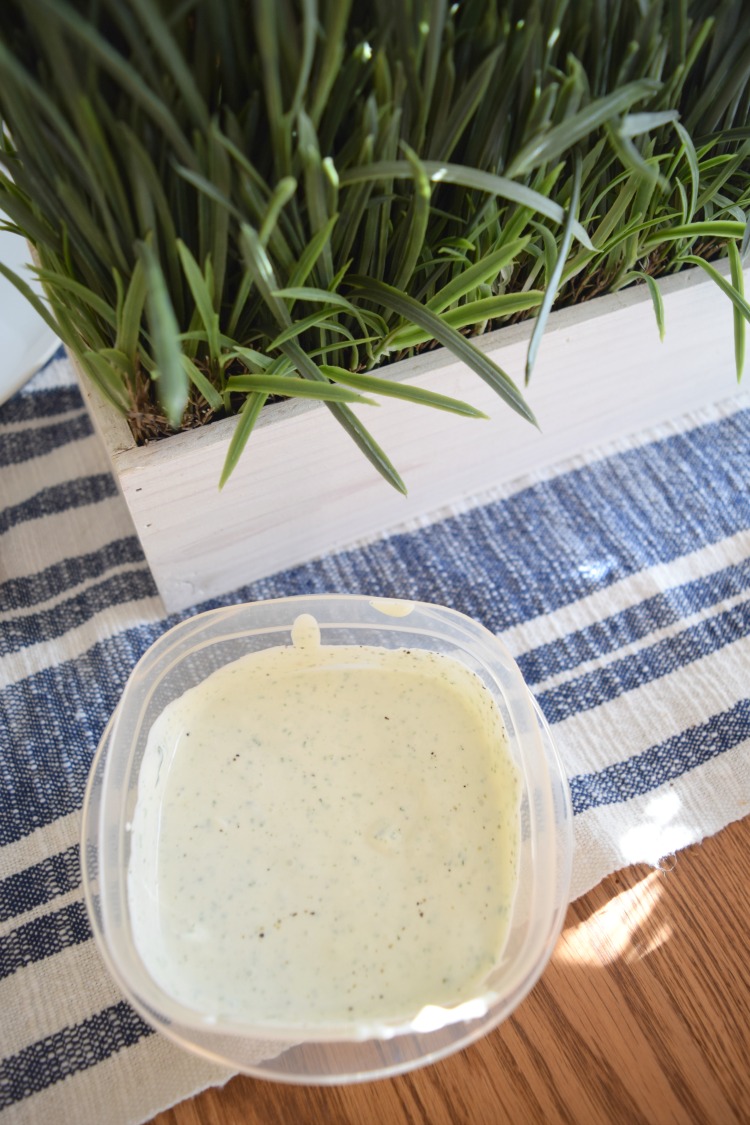 This recipe is very easy. All you do is combine the ingredients in a mixer or a food professor, mix, and serve! This salad dressing tastes great over just about any salad.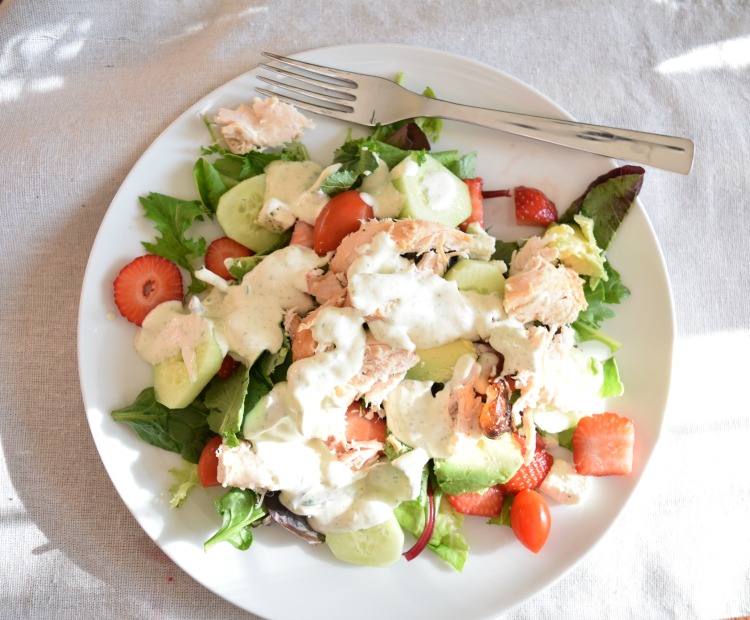 Please be sure to visit Carrie's gardening post, too!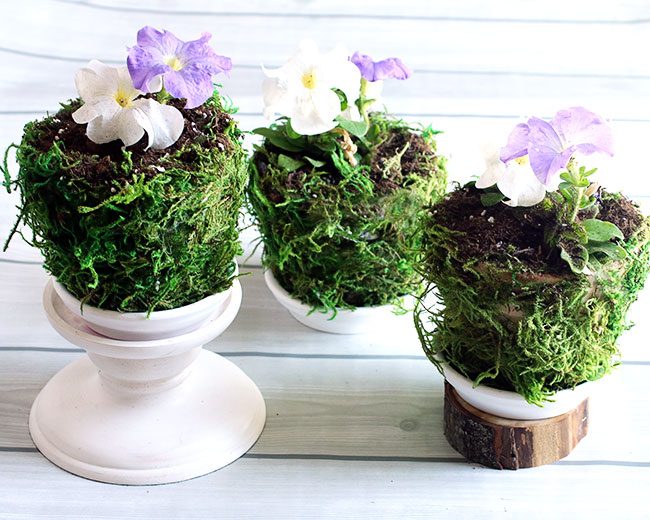 Mother's Day Giveaway
Now it's time for a giveaway! I'm joining several other bloggers to co-host a $250 gift card Mother's Day giveaway — the winner gets to choose the gift card (or gift cards) of his or her choice! The giveaway is open through May 12 – use the below Rafflecopter widget to enter!
We are so excited to be giving away $250 in cash prizes for Mother's Day to one lucky reader.
The prize will consist of $250 in gift card(s). The winner will choose the gift card(s) you want. Please choose a gift card(s) which comes from an online store and can be paid by US dollars. EX: Amazon, Target, Walmart, Macy's, Kohls, etc. You may ask for more than one gift card, but must add up to $250.
Now its time to meet our wonderful co-hosts who have made this giveaway possible.
Tammy – My Life Abundant | Sinea – Ducks 'n a Row | Dana – Goods Giving Back | Monica – Mommy & Love | Meredith – The Mom of the Year | Tammy – Creative K Kids | Bev – Eclectic Red Barn | Dana – How in the World | Audrey – That Recipe and Munofore | Erlene – My Pinterventures | Trish – By Trish Sutton | Michelle – Our Crafty Mom | Holly – Pink Fortitude | Marie – The Inspiration Vault | Susan – Culinary Envy | Carol – The Red Painted Cottage | Kim – Shopping Kim | Linda – A Labour of Life | Pam – Mom Does Reviews | Abby – Winstead Wandering | Debi – Life Currents | Samantha – Simply Samantha Bush | Carrie – Curly Crafty Mom | Lauren – Mom Home Guide
Please stop by and say hi to these wonderful ladies and their blogs.
The giveaway will end midnight on Friday, May 12th, a few days before Mother's Day. You will have 48 hours to respond to the email claiming the prize. If we don't hear in 48 hours, we will choose another winner. The giveaway is open to anyone over 18 years of age and able to receive egift cards.
a Rafflecopter giveaway