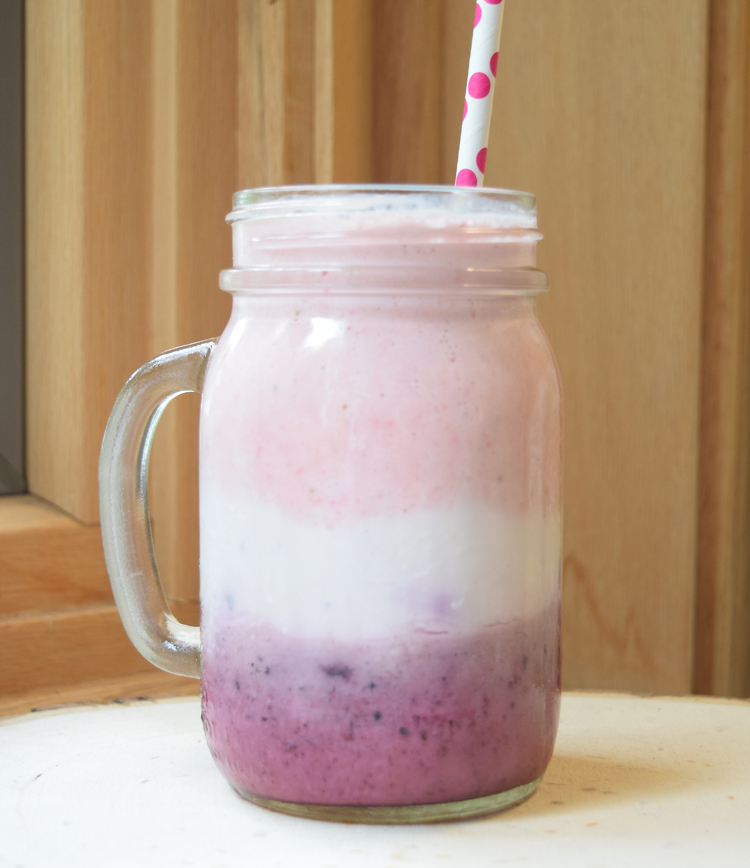 Today for the February installment of Taste Creations, a monthly blog hop, my blogging friends and I are sharing snack recipes. I am sharing a healthy and easy recipe for a fruit smoothie made with banana, berries, and kiwi! My blogging friends and I get together the first Monday of every month to share recipes. Scroll to the bottom of this post to see my friends' snack recipes!
Fruit Smoothie Ingredients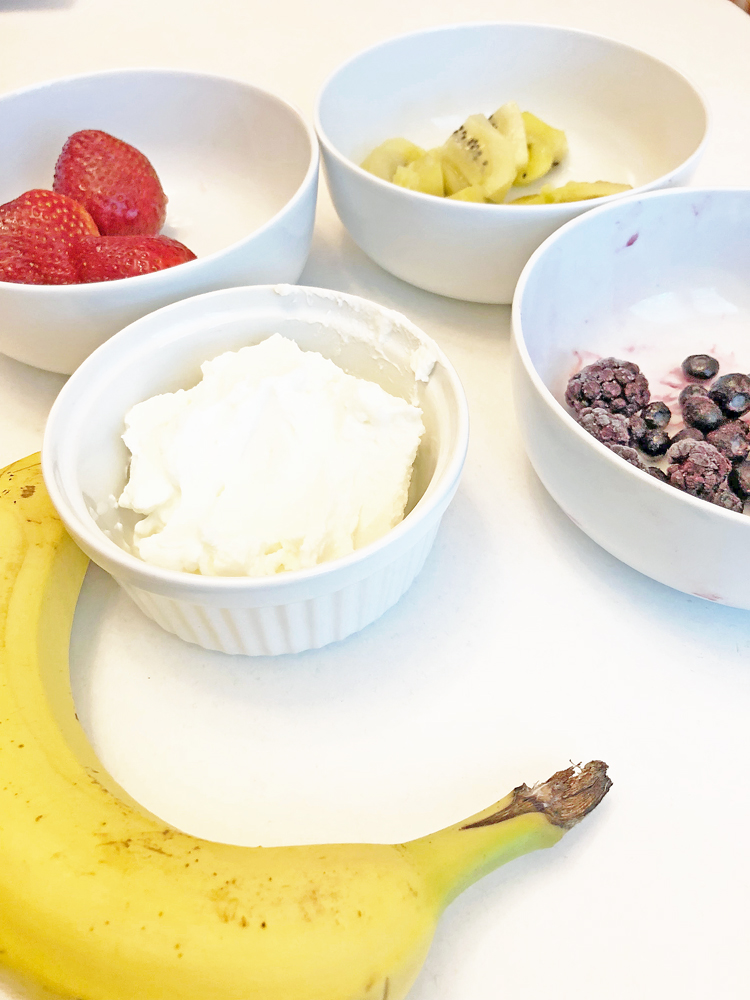 Small handful of frozen strawberries
Small handful of frozen blackberries
Small handful of frozen blueberries
½ banana
½ sliced fresh kiwi
1-2 cups Greek yogurt
Ice Cubes
Needed Equipment
MIxer (I use my bullet mixer)
Directions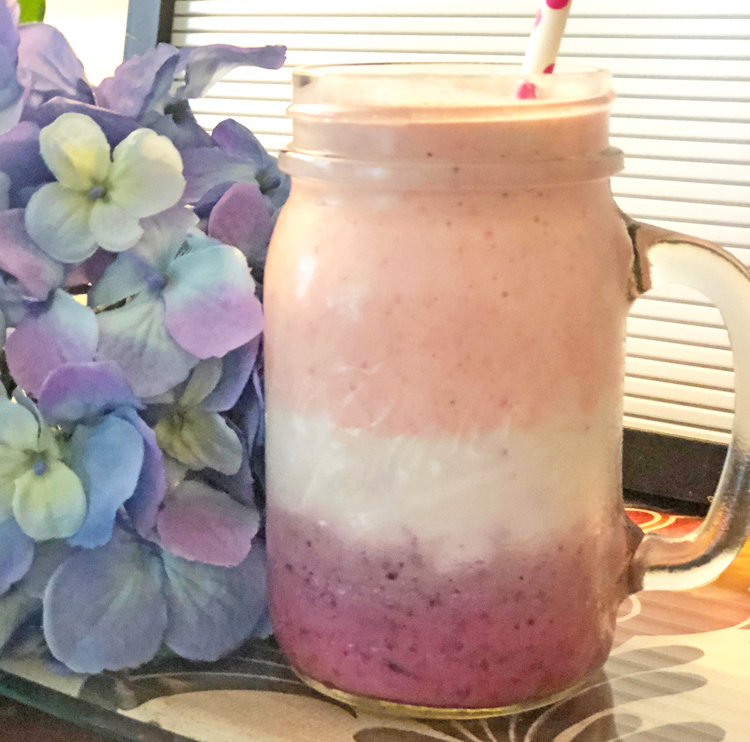 For my smoothie, I make each layer separately and then layer them on top of each other.
I use my bullet mixer to mix the fruit for each layer with ice, water and Greek yogurt until I get a consistency I like. (I only need 1-2 ice cubes and a tablespoon or two of water per layer.) For this smoothie,I made one layer with blueberries/blackberries, a strawberry layer, and a kiwi layer. (Kiwi doesn't add much color, so if you like, you can add a drop or two of food coloring to liven it up.)
After I had each layer for my smoothie, I carefully spooned each smoothie layer on top of each other into a large glass. Then all there was left to do was enjoy! A fruit smoothie is a delicious and healthy treat.
Delicious Snack Recipes
Check out these delicious snack recipes!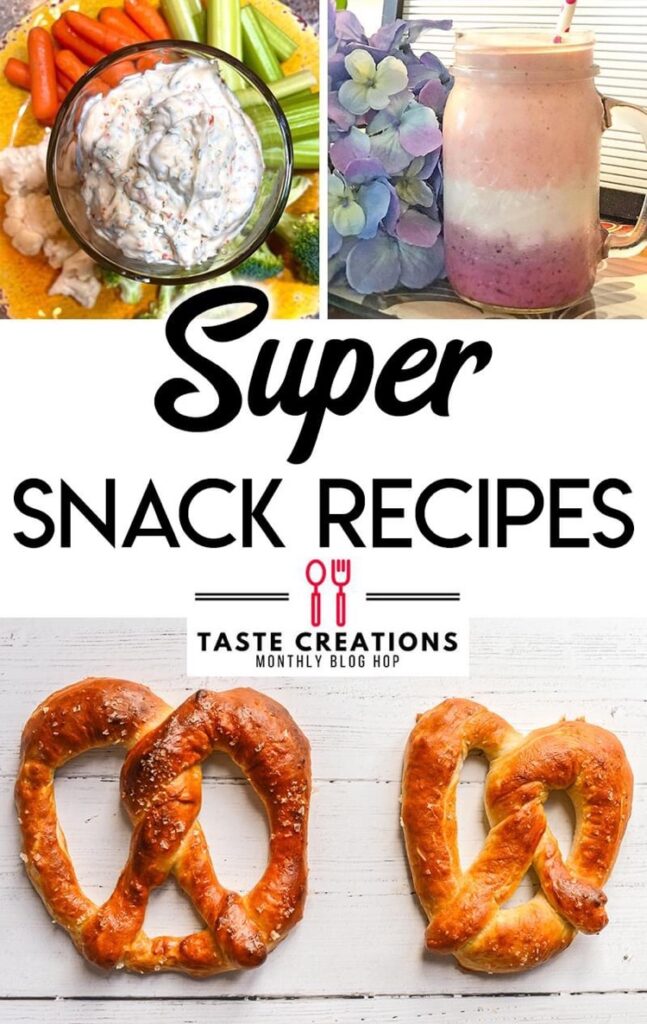 Roasted Garlic Veggie Dip – Our Good Life
Auntie Anne's Pretzels Made with a Bread Machine – Tikkido