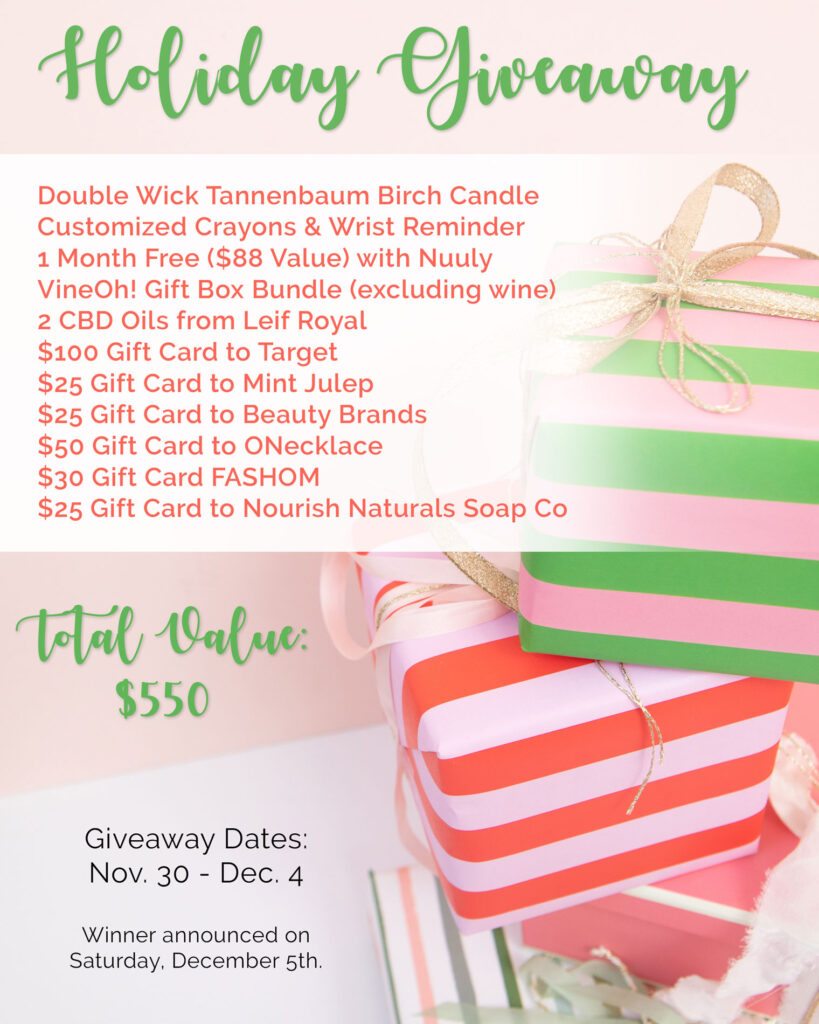 Happy Thursday, everyone! The weekend is almost here! This has been a fun week because I have joined a group of fabulous bloggers to host a huge holiday giveaway on Instagram! The holiday giveaway bundle is bursting with lots of great products and gift cards, including a $100 Target gift card! This giveaway bundle will surely brighten the winner's holiday season – the winner will WIN EVERYTHING in our holiday bundle giveaway!
Holiday Bundle Giveaway
One lucky winner will get ALL the goodies from:
@trucandlestudio everyone's fav double-wick birch "tannenbaum" candle
@ruralcutebeading customized crayon set and wrist reminder
@nuuly one free month ($88 value)
@vineohbox gift box bundle (excluding wine)
@liefroyal 2 CBD oils
@shopthemint $25 gift card
@beauty.brands $25 gift card
@onecklace $50 gift card
@myfashom $30 gift card
@nourishnaturalsoapco $25 gift card
TARGET GIFT CARD FOR $100 WITH OTHER GOODIES
SPONSORED BY:
@curlycraftymom
@momhomeguide
@coasttocoast2
@queeninbetween
@kathrine00021
@thisblondesshoppingbag
@Lbambrick
@pennyspassion
@lizrotz
@granola_n_grace

Besides the $100 Target gift card and the other fun gifts, I am especially excited about the $30 gift card to Fashom in this big holiday bundle giveaway on Instagram!
I have received a few Fashom boxes, and have added some wonderful Fashom fashions to my closet! The days that I receive a Fashom box are happy days!
Fashom is a fun service where a stylist selects clothing items especially for you and sends them straight to your home.
Interested in trying out Fashom? Use my Fashom referral link and get $10 off your first Fashom box!
The shipping for your Fashom box is free, and you only pay for what you keep – you get a discount for purchasing more of the items (you are sent 5 items) in your box. I liked my fall Fashom box so much that I kept everything!
Plus, with Fashom you only order a Fashom box when you want one – you aren't locked into a subscription. So convenient! I especially love Fashom these days, as I haven't been venturing out to do a lot of shopping. With Fashom, I can try out new fashions in my home.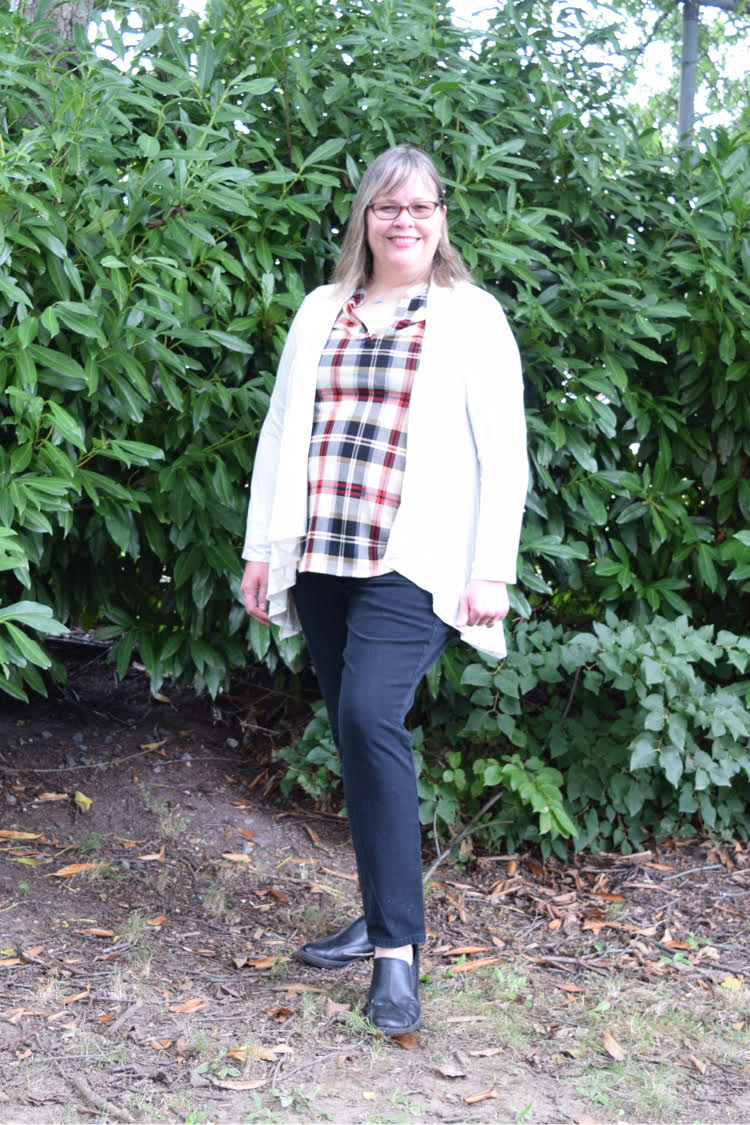 Interested in trying out Fashom? Use my Fashom referral link and get $10 off your first Fashom box!
Enter the Holiday Gift Bundle Giveaway
– Head over to @MomHomeGuide on Instagram.
-Follow ALL the accounts (including mine) on Instagram and tag 1 friend.
– Bonus entry to add to your story!
– Contest ends December 4th (TOMORROW!). Winner will be announced December 5th.

Be sure to visit @MomHomeGuide on Instagram to enter the holiday bundle giveaway!