I received a fall Fashom box this month, and I love it! A week ago I shared the photos and details about what I received in my box. (Check out my Fall Fashom reveal post here.) Today I am sharing my unboxing video! The weather has turned quite cool in New Jersey today, so it's quite handy to have my new fall clothes!
Fall Fashom Box Fashions
For all the details about each piece that I received in my fall Fashom box, visit my Fall Fashom Box reveal post. This is a quick rundown of what I received.
Interested in trying out Fashom? Use my Fashom referral link and get $10 off your first Fashom box!
Fall Plaid Tunic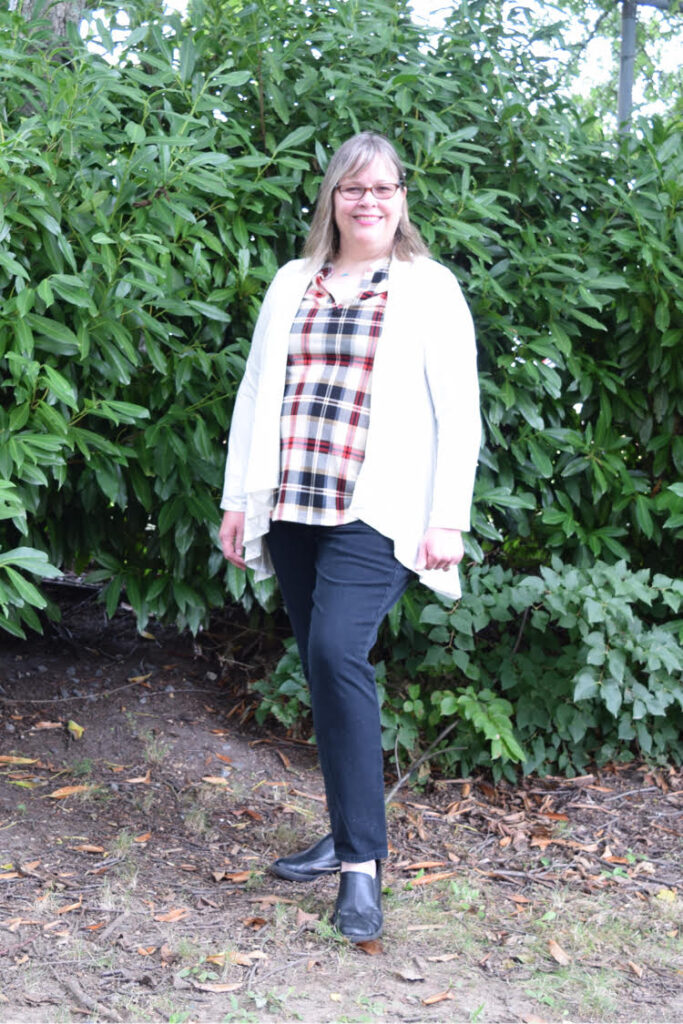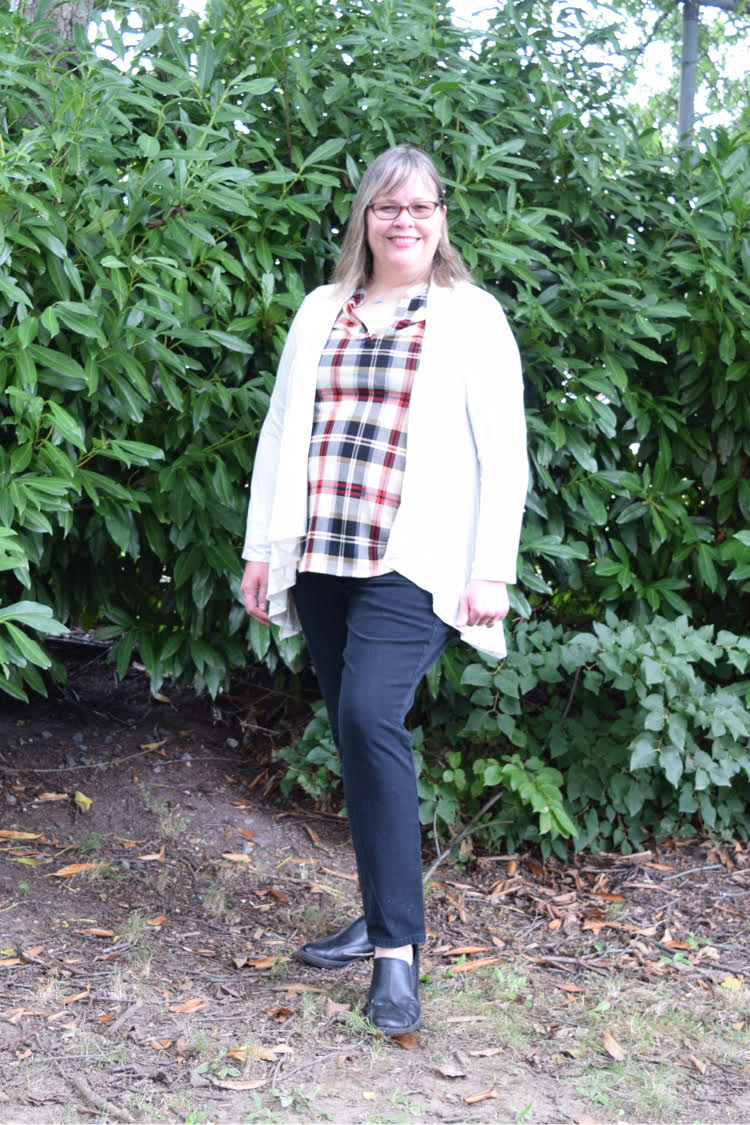 One of my favorite items in my Fall Fashom box is the White Birch: Avery Plaid Knit Top ($45), & Gilli: Cardigan with Pleating & Asymmetric Hem Knit ($39) (in white). I love plaid and I really like the length of this tunic. I think it goes along perfectly with the white cardigan that I received in my Fashom box and with a pair of dark wash jeans.
Burnt Orange Cardigan/Duster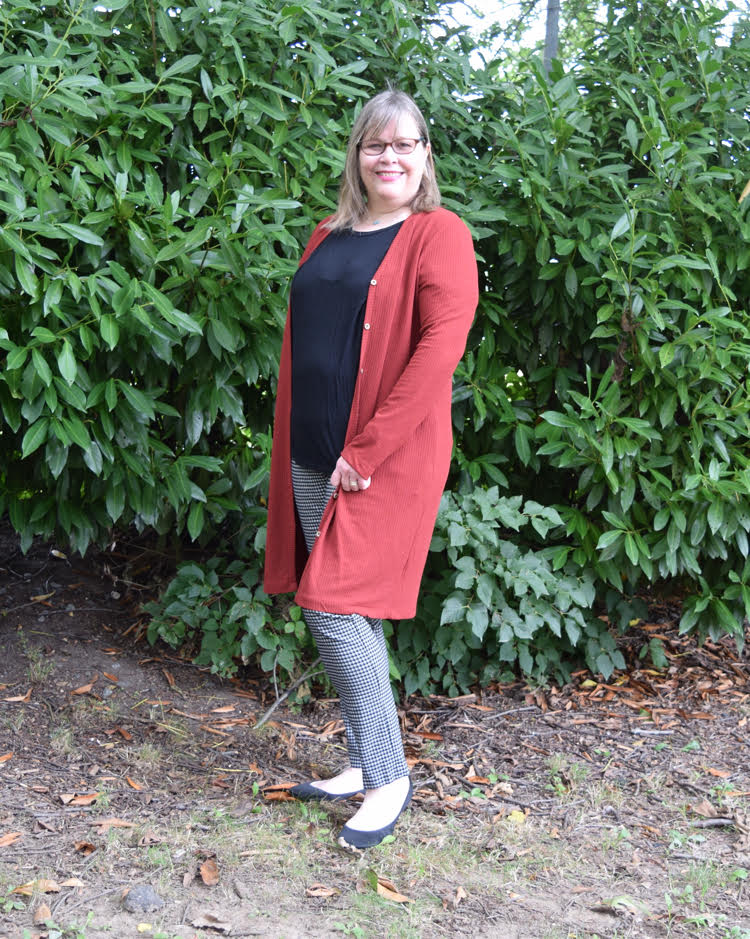 My next favorite item in my fall Fashom box is the White Birch: Auora Ribbed Duster ($41). I especially like it styled with a black tee and black and white plaid pants. It's a light cardigan, so it's perfect for fall weather, when it is just starting to cool.
Orange and White Striped Long-Sleeved Tee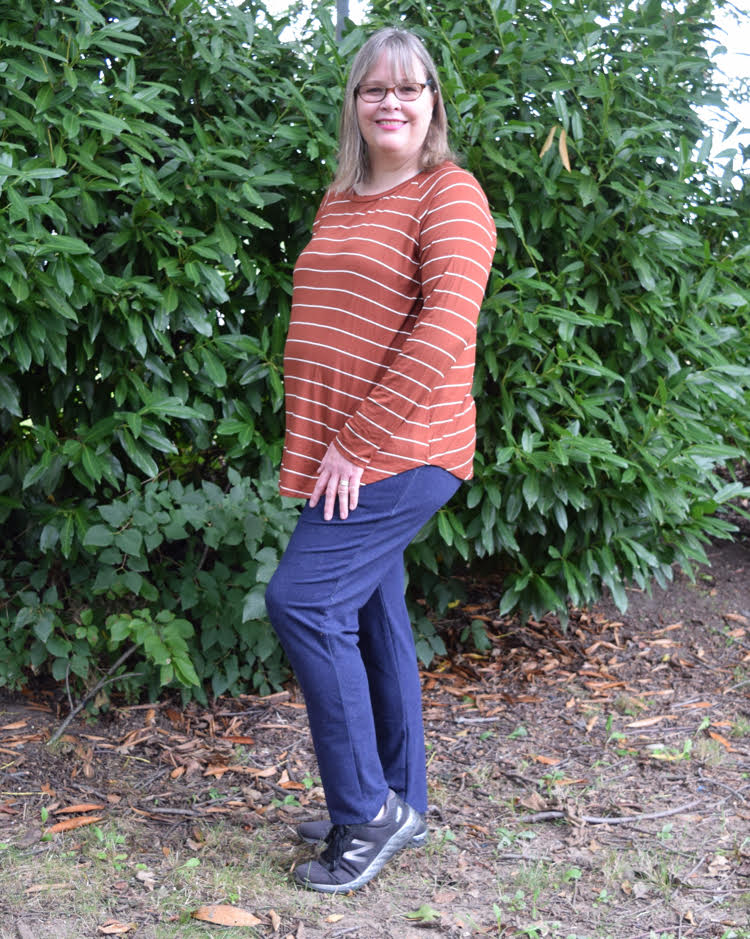 I was happy to see the Mittoshop: Romina Stripe Knit Top ($43) in my Fashom box. I really have a thing for striped tees!. Even though I have a few in my collection, I am always getting more. This long sleeved tee will be perfect for fall and can be layered under a cardigan for more warmth.
I also got the pair of Chris & Carol Knit Leggings ($38) that you see in the above photo. Since we've been staying at home more these days, I thought they would be great for lounging around at home or for quick errands about town.
This box was such a good match for me that I kept every item! (My stylist did a good job.) Since I kept all 5 items, I got 30% off my purchase, too!
If you are interested in trying out Fashom, remember to use my Fashom referral link and get $10 off your first Fashom box!